VYPE U Post Game: Marshall vs. Elkins
Oct 28, 2020
VYPE U was on hand as Fort Bend Marshall took on Fort Bend Elkins in early October. Marshall beat Elkins in this game by a score of 7-0. After the game, VYPE U sat down with Marshall star Christian Jackson and Elkins star Jordan Robertson to talk about the game, and the rest of the season. After speaking with the boys, it is clear that there is a lot of hope for the remainder of the season. The athletes had two different views on how this game went, but both are still optimistic towards the rest of the season. Even with the set back of COVID-19, they have tried their best to achieve their goals, and get through the season safely.
Christian Jackson, Marshall's SR. Defensive Back says he was a bit disappointed with his play in this game, but knowing their team will push and work harder towards their next game and eventually to state again. He is a team player and all about business, making sure everyone is on the same page.
Jordan Robertson, Elkins SR. Wide Receiver says it was good game and it went smoothly, but that Elkins just couldn't pull through with the win. He is very optimistic for a strong and better season, and knows the tone is set for the underclassmen for each and every game. He hopes for the team to be undefeated for the remainder of the season.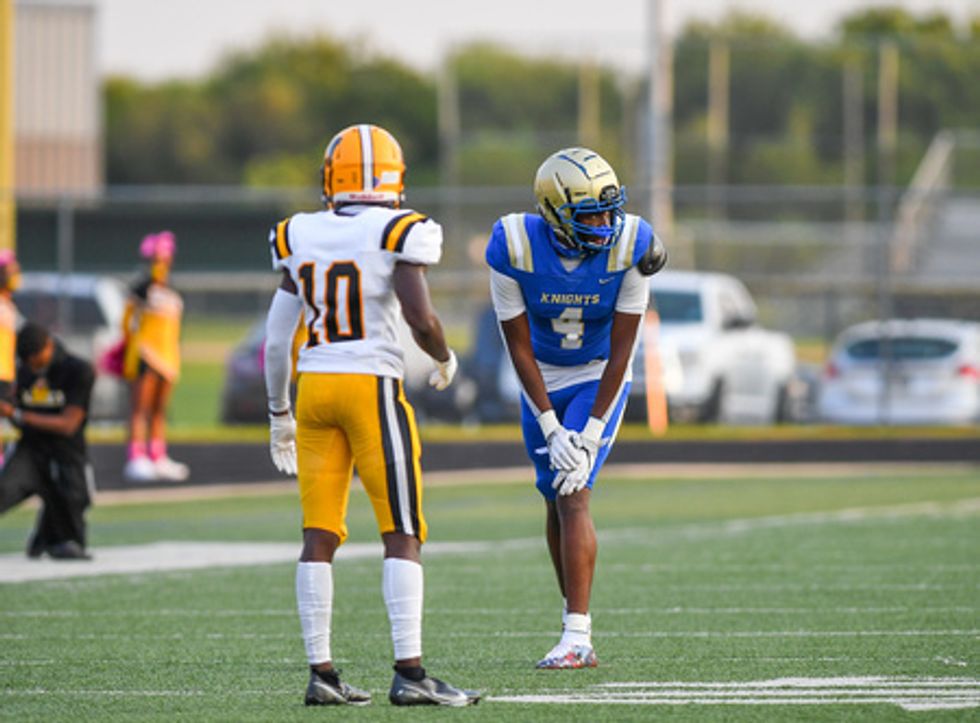 Jordan Roberton (4)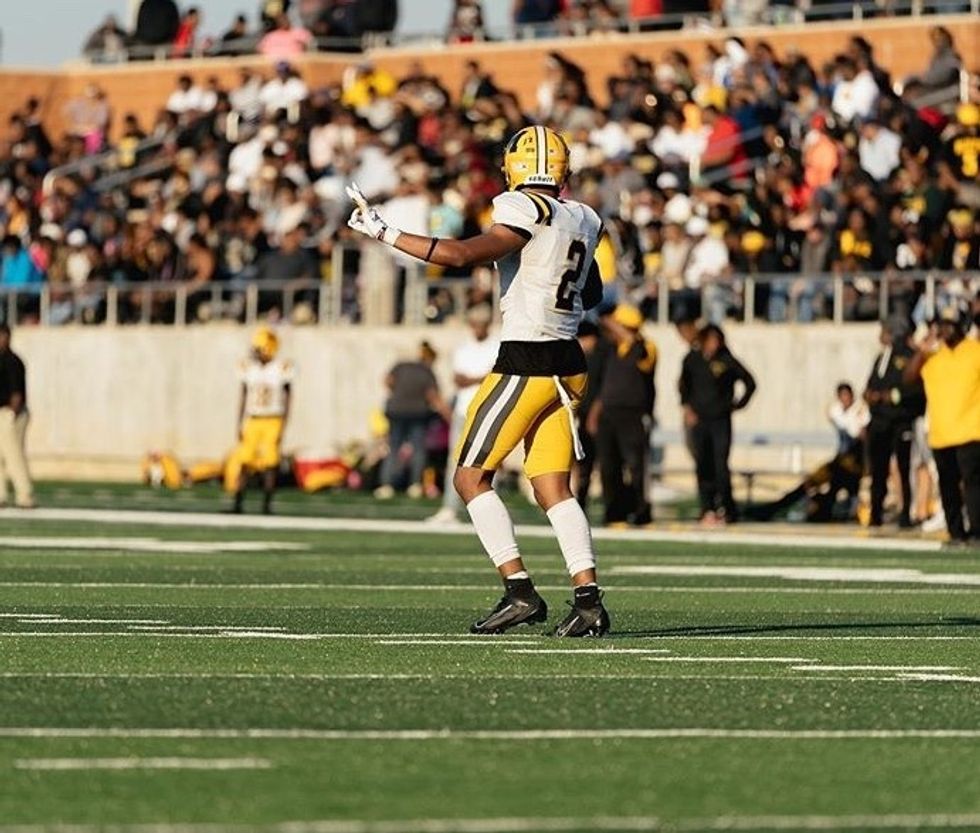 Christian Jackson (2)