THE PLAYMAKERS: Alumni Edition powered by UTMB Health
Jan 19, 2023
Bradley C. Collier (VYPE)
The Houston area is loaded with talented athletes, who give it their all on their respective fields of play.
---
Welcome to the VYPE Playmakers, powered by UTMB Health, where we highlight five standouts who have advanced their playing careers to the collegiate level. Here are the UTMB Alumni Standouts.
Tramon Mark -- Dickinson HS Grad (Plays for UH Basketball)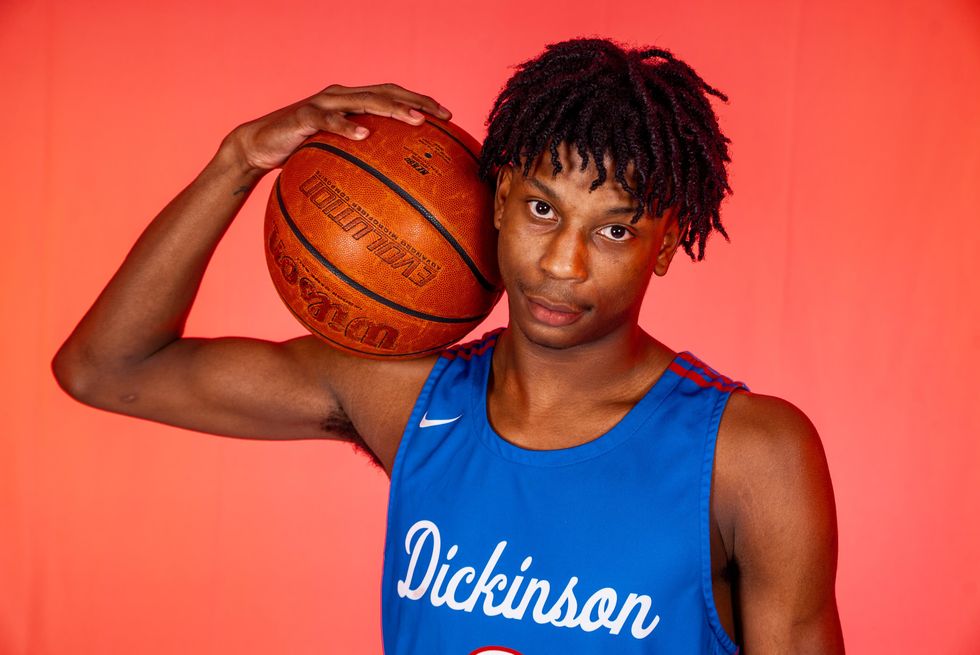 Bradley C. Collier (VYPE)
Dickinson's-own Tramon Mark enjoyed a stellar high school career, averaging nearly 30 points and leading the Gators to the State Tournmanet during his undefeated senior year -- before COVID-19 forced the rest of the season to be canceled. The 6-foot-5 point guard then moved on to play for the Houston Cougars, where he is currently a starter and is having his best collegiate season yet.
Brooke McCarty-Williams -- Clear Springs HS Grad (Played for UT & WNBA)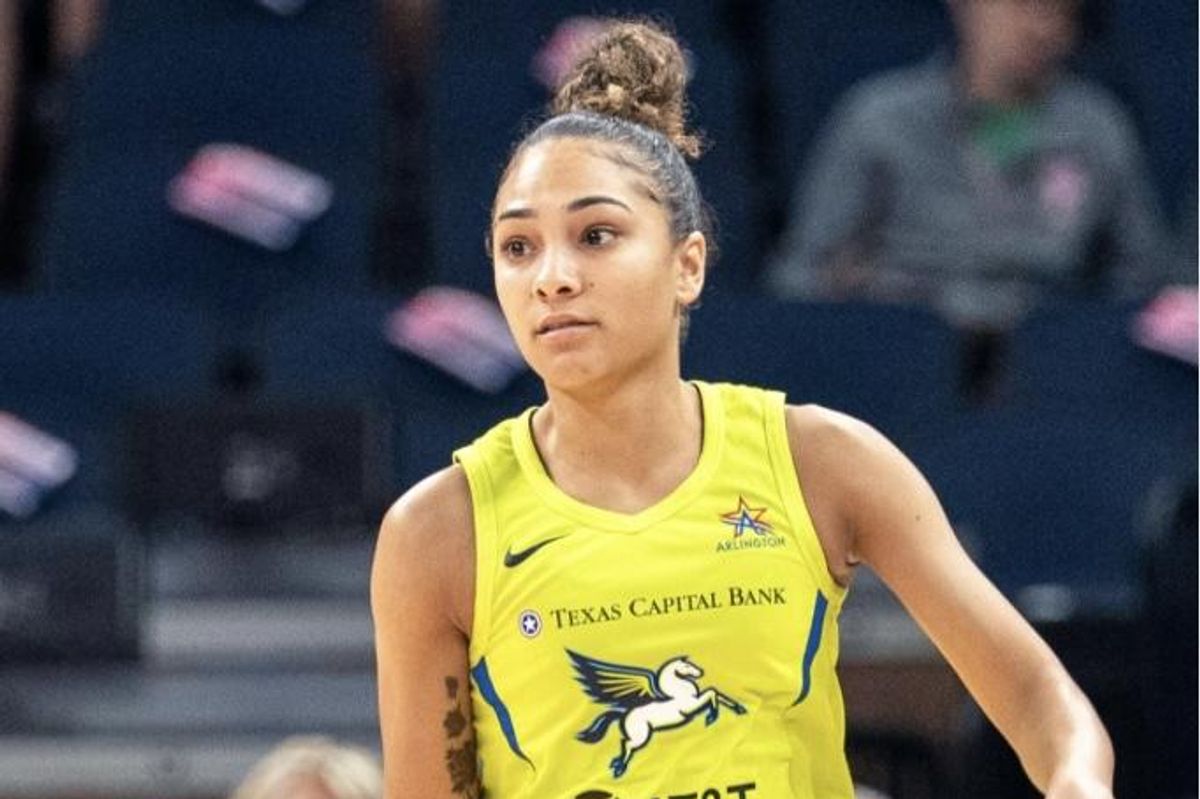 Clear Springs alum McCarty-Williams was a beast for the Chargers averaging over 25 points per game, and establishing her school as a major player in Texas girls basketball. Following her graduation in 2014, she would continue to make headlines at the University of Texas, helping the Longhorns reach the Sweet Sixteen of the NCAA Tournament each year she played. From there, she advanced to the WNBA to play guard for the Los Angeles Sparks (2018) and the Dallas Wings (2019).
Chad Lindberg -- Clear Creek HS Grad (Plays for Georgia Football)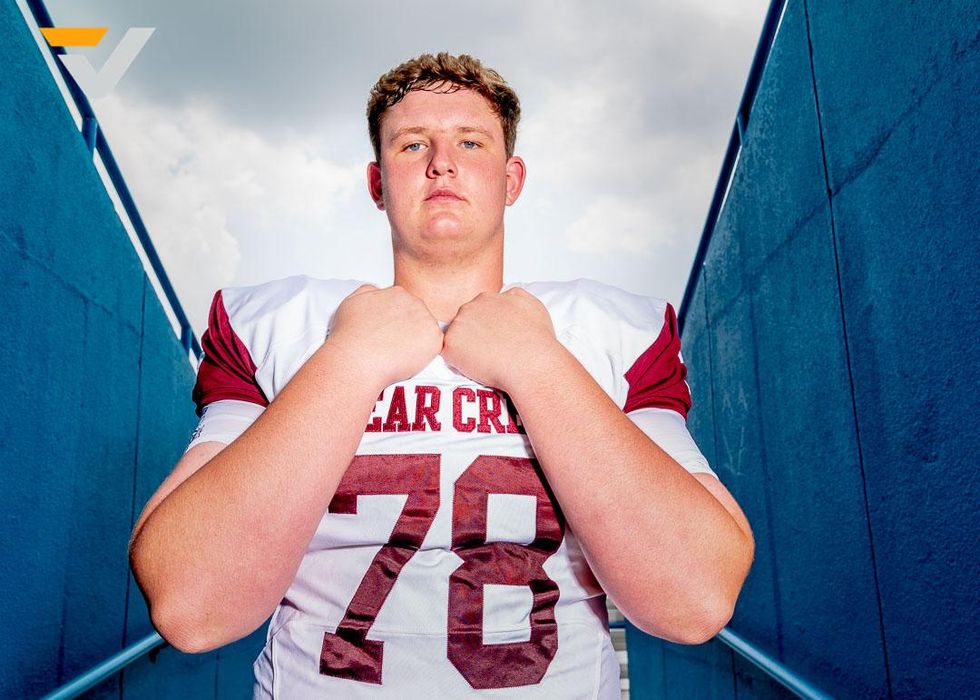 Bradley C. Collier (VYPE)
Lindberg was a four-star offensive tackle for the Wildcats before graduating in 2020, and was a monster in drive-blocking situations. So much so, that his excellence on and off the field, earned him the chance to play for the current National Champions -- the Georgia Bulldogs. While only a sophomore, he was able to play some snaps in Georgia's 65-7 win over TCU. He will make even more of an impact in the coming years.
Dylan Maxcey -- Friendswood HS Grad (Plays for Texas Tech Baseball)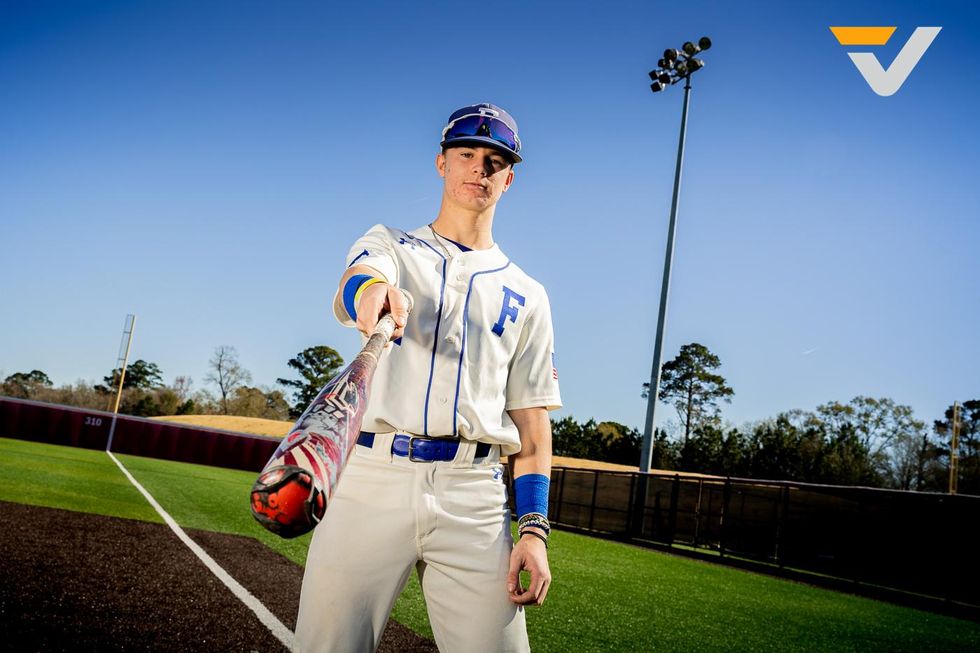 Friendswood alum Dylan Maxcey played a major role in the Mustangs' five-round playoff run during his senior year (2021). With a .371 batting average and leading the team in home runs and RBIs, he was a lock for his recruitment to Texas Tech. He currently plays catcher for the Red Raiders and is seeking to establish himself as a potential professional.
Brooke Botkin--Pearland HS Grad (Played for USC Volleyball)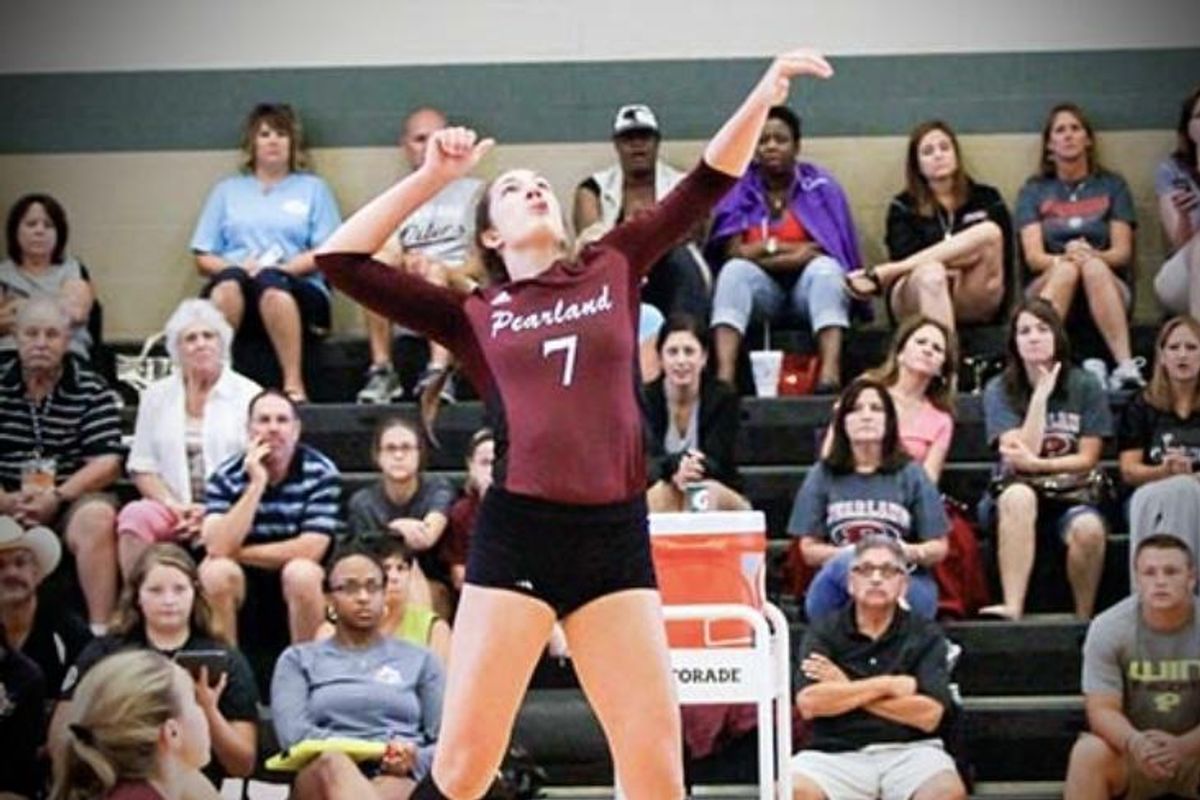 One of Pearland's greatest outside hitters, Botkin was a significant part of the Lady Oilers' consistent postseason appearances throughout her high school career (2014-2017). Her extraordinary talent led to her playing for USC, where she earned Pac-12 All-Conference Team honors each year she played. Currently, Botkin is embarking on her professional volleyball career in Switzerland's A1 League, where she plays for Geneve Volley.