Recruiting Notes Of The Week: The Endzone 7v7 Tournament
Mar 15, 2022
Photo Credit: Will Turboff
This past weekend the End Zone 7 on 7 tournament took place in The Woodlands at Gosling sports park. The tournament had teams from across the country with some of the best recruits and prospects from the State of Texas playing.
After watching some games over the weekend these are some athletes I took note of from the tournament: Hawkins Polley, Tory Blaylock, Mabrey Mettauer, Arkez Gomez, Ian Flynt, and Cory Huff Jr.
...
Hawkins Polley - Stratford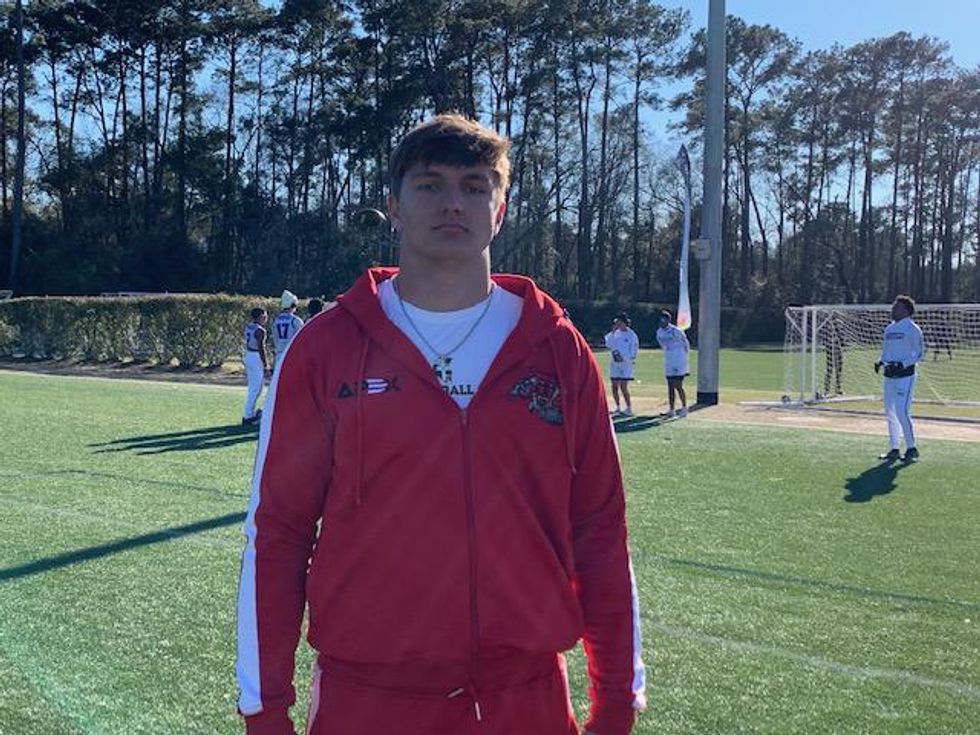 Stratford football had an amazing season this year and a big part of that was Baylor commit, class of 2023 TE Hawkins Polley. Polley plays for Beast Mode Elite 7 on 7 and has carried over his success from the fall season into the 7 on 7 circuit. The 6'4 220 pound tight end ran clean, crisp routes all weekend and showed his ball skills making some tough grabs and even some one handed catches. I caught up with Polley in between games and he mentioned he plans on taking a visit up to SMU to meet the new staff and then after attend some Baylor practices and spend some more time in Waco. Polley is easily one of gems in the Houston area and Coach Aranda is going to be very pleased to get him in Waco.
Tory Blaylock - Atascocita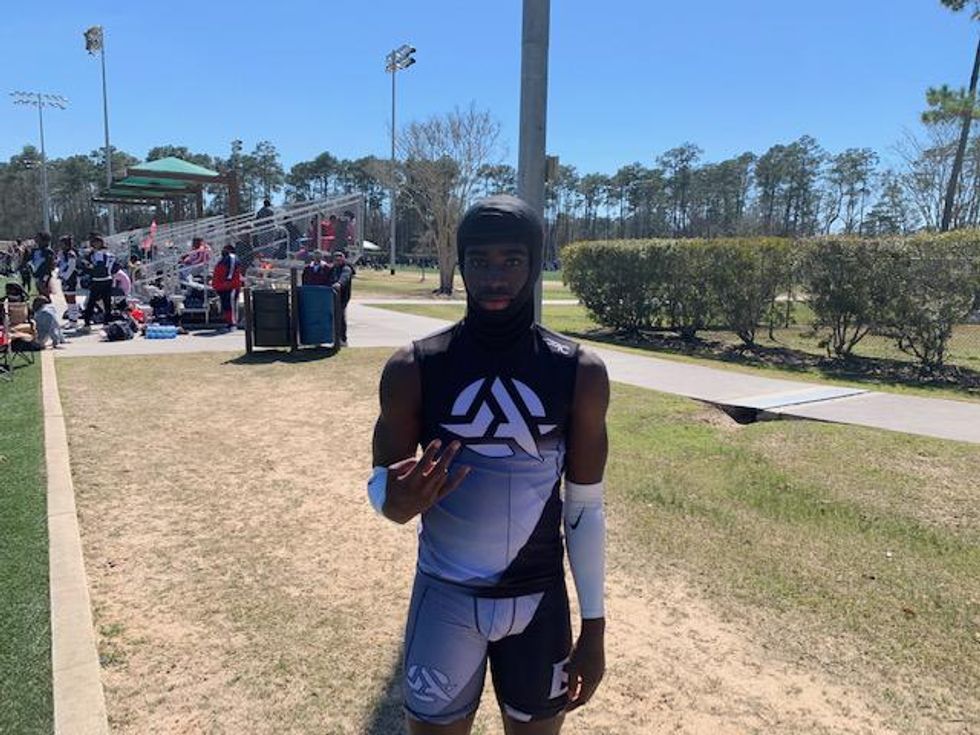 Atascocita has had many generational talent head to the next level and class of 2025 RB Tory Blaylock is next on that list. Blaylock plays for Armed 7 on 7 and made some pretty amazing receptions throughout the weekend but also got to play a little defense showing off his ability to play anywhere on the field. Blaylock received offers from UTSA and Texas Tech the week of the tournament and when talking with Blaylock he said getting that call was a "dream come true". The young RB mentioned that he has also been in touch with Tennessee and Oregon and I expect many more schools to come sniffing around this young talented athlete.
Mabrey Mettauer - The Woodlands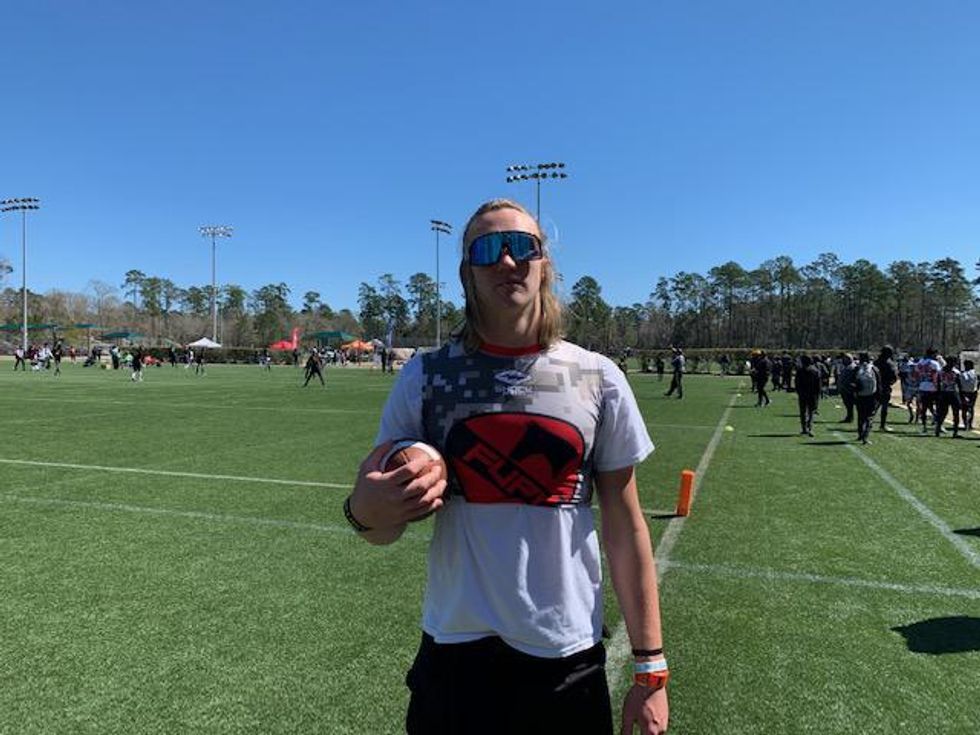 Team Texas Fury has some very talented players on their team and it showed this weekend. 4 Star QB Mabrey Mettauer had some very impressive throws all weekend showing his leadership driving his team up and down the field. The 6'6 220 pound pro-style quarterback has a big arm being able to hit the deep shots but also make the tough throws over the middle. Though Mabrey is listed as a pro-style QB he isn't afraid to use his legs and make plays in the ground game. Mettauer has offers from schools like LSU, Arkansas, Florida, and North Carolina to name a few and will have many more to come in the next coming months. Mettauer told me he had a visit to Louisville planned for Monday and will be taking visits to Florida State, TCU, Arkansas and Texas Tech.
Ian Flynt - Katy Taylor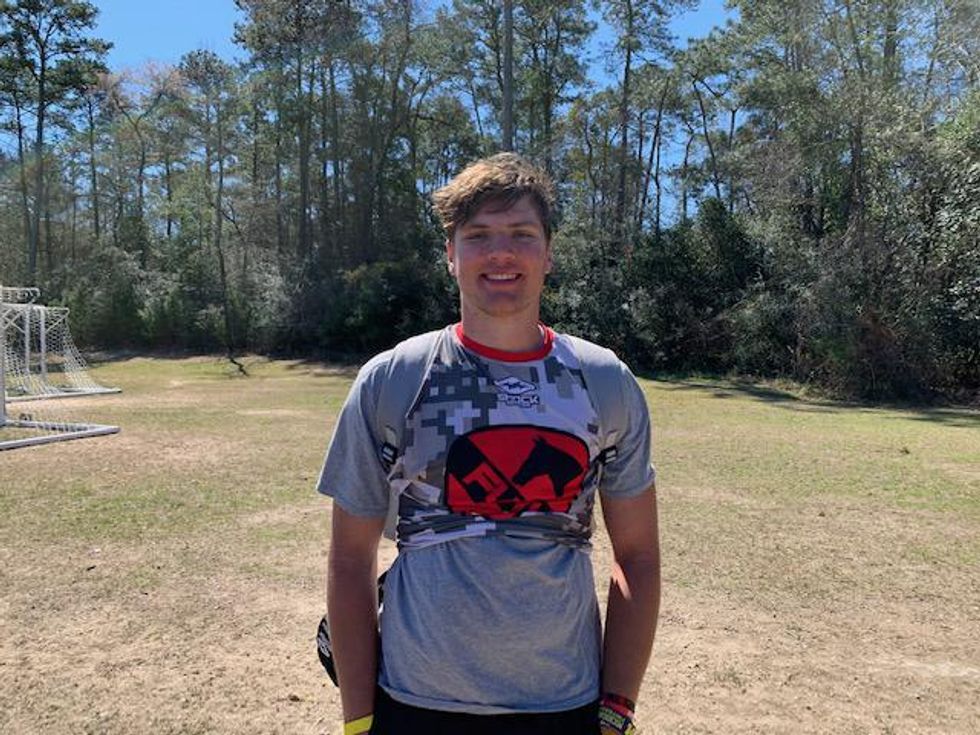 Another player on Team Texas Fury that impressed people all weekend was Class of 2024 TE from Katy Taylor Ian Flynt. Flynt is a 6'5 230 pound TE who runs clean routes and has great ball skills. The young TE is a vertical threat and will out jump anyone who tries to go one on one in coverage against him. The Katy Taylor Tight end has already received an offer from UTSA and has some junior day visits planned this off season. Flynt is due to pick up some big time offers in the coming months, don't be shocked if he becomes one of the top TE in the state when it is all said and done.
Cory Huff Jr. - Nimitz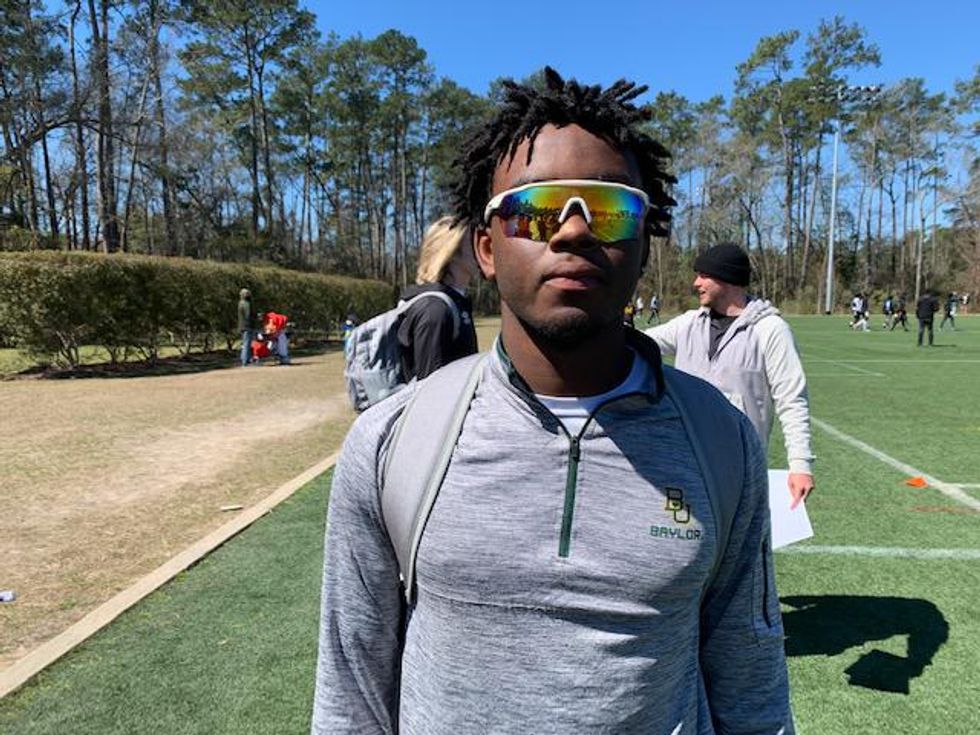 On the Defensive side of the ball Cory Huff Jr. showed he is one of the best DB's in the State who deserves the recognition. The Nimitz DB had 6 Interceptions throughout the tournament and was unbeatable in coverage. Huff is committed to Baylor and listed as a 3 Star but I do not expect him to stay as a 3 star for much longer. Huff is quick in coverage and has tremendous ball hawking skills and by the end of the 7 on 7 season I expect him to move up in the ratings. The Baylor Bears have a steal with this young DB.
Arkez Gomez - The Woodlands
Though Mettauer takes much of the attention on offense he has some great playmakers bound to start heating up on the recruiting trail soon in RB/WR Arkez Gomez class of 2023. Gomez who played for New Caney last year has transferred to The Woodlands to play with his QB Mabrey Mettauer. Gomez is a do it all type of player being explosive and dynamic from the slot and backfield. Gomez has a junior day planned to Colorado and expect him to start picking up some interest from more schools as well.
Keep reading...
Show less
True