Katy's Davis finds comfort, fit at Mississippi State
May 24, 2022
Dennis Silva II | VYPE Media
The last few months have been a recruiting whirlwind for Katy High's Seth Davis. But the Class of 2023 three-star running back feels he finally has a future home.

A little more than two months after he verbally committed to Duke and then decommitted a month later, the Tigers' star ballcarrier committed to Mississippi State on Monday, choosing the Bulldogs over Cal, Vanderbilt, Missouri and Utah.
"Ever since I went on my visit, they treated me like family," Davis said of Mississippi State. "Right when I got there, I was welcomed like I was one of their own. They sent me a whole bunch of letters; I think I got letters from the entire staff there. It's a great environment. They love football and that's something I want to be a part of."
Davis presented his reveal on a Zoom call with Mississippi State running backs coach Jason Washington.
"I love that maroon!" Washington exclaimed. "Hail State! I'm fired up, Seth. You don't even understand. We can't wait to take care of y'all. We're going to have a great time."
The last two seasons at Katy, the 5-foot-8, 170-pounder has racked up 4,209 yards and 46 touchdowns on 438 carries, with a state championship and state title game Offensive MVP already to his name. Last season, his first as Katy's No. 1 back after sharing carries with his brother Jalen (a 1,400-yard rusher) in 2020, Davis rushed for 2,454 yards and 28 touchdowns. He had more than 100 yards rushing in 12 of the 15 games he played, and six times had more than 200 yards rushing in a game.
Davis averages 9.6 yards per carry. He averages one touchdown every nine carries. He has even completed both of his passing attempts for touchdowns.
He has 18 total offers.
"It was crazy," he said. "I was truly blessed to be recruited by all these schools and that they had faith in me to give me an opportunity. There were a lot of great schools, so it was tough to really do your research about which one is the best for you. But overall, I had a real good time."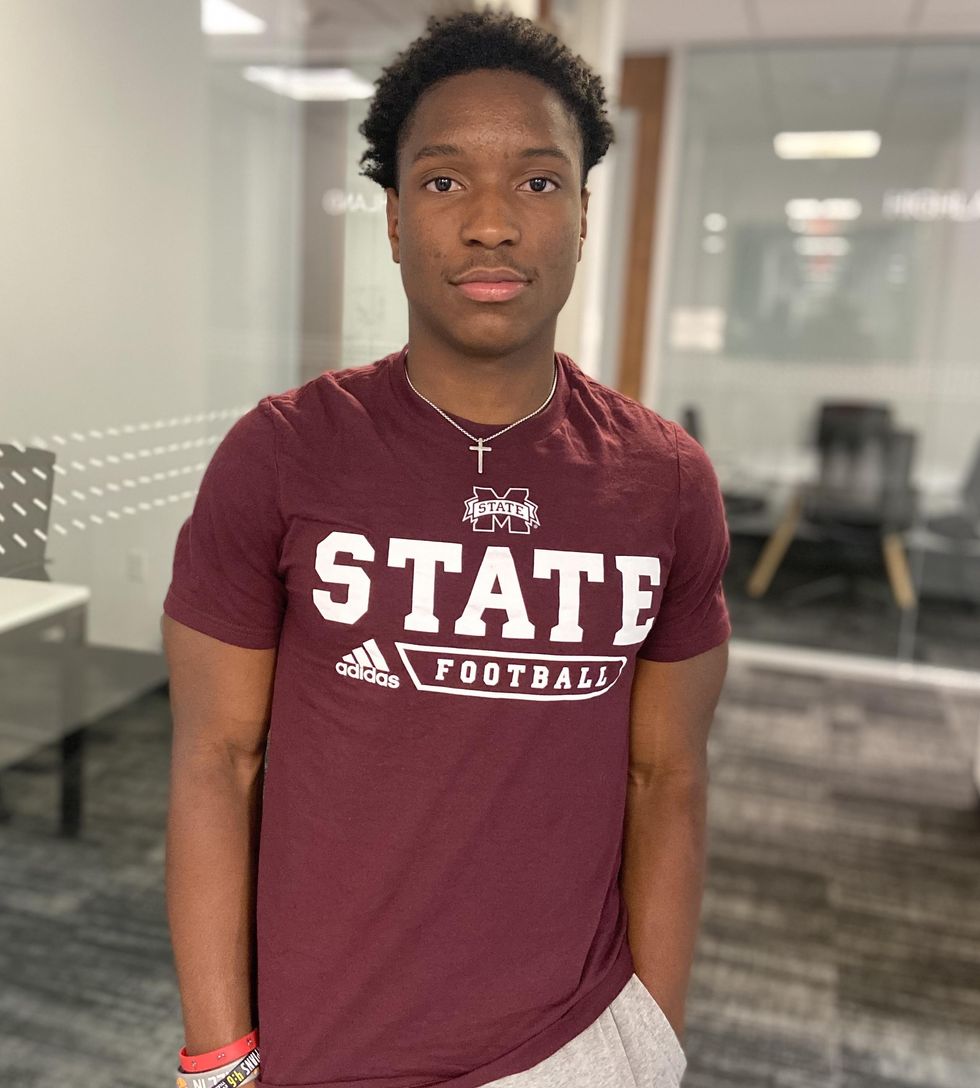 Katy 2023 running back Seth Davis is a three-star prospect and holds 18 total offers.Dennis Silva II | VYPE Media
With one more year to write the final chapter of what has already been a storybook high school career, Davis is hungry to leave a legacy at Katy.
Rodney Anderson holds the program's all-time career rushing mark at 6,746 yards. Deondrick Glass scored 100 career touchdowns. Adam Taylor holds the single season rushing mark with 2,754 yards.
Davis, who was recently named a team captain for the 2022 Tigers, has joined those Katy greats as a Power-Five NCAA Division I prospect. Now he's focused on winning.
"It's a relief," Davis said about getting the recruiting process over with. "Now I can focus on Katy and help my team win another state championship."
True