FALL WRAP: GCCISD Makes Giant Tracks in the Fall
Mar 31, 2022
Photo by Bradley Collier
Volleyball
THIS SEASON, IT WAS BAYTOWN STERLING WHO MADE THE WAVES FOR GCCISD.
The Rangers went 22-14 overall and 9-6 in district play to take home the fourth-place spot in the standings and a berth in the playoffs. This marked their first playoff appearance since 2019.
Baytown Sterling fell in the Bi-District round to Barbers Hill, 3-1. Goose Creek Memorial finished 15-19 overall and 3-12 in district, while Baytown Lee went 3-31 and winless in district.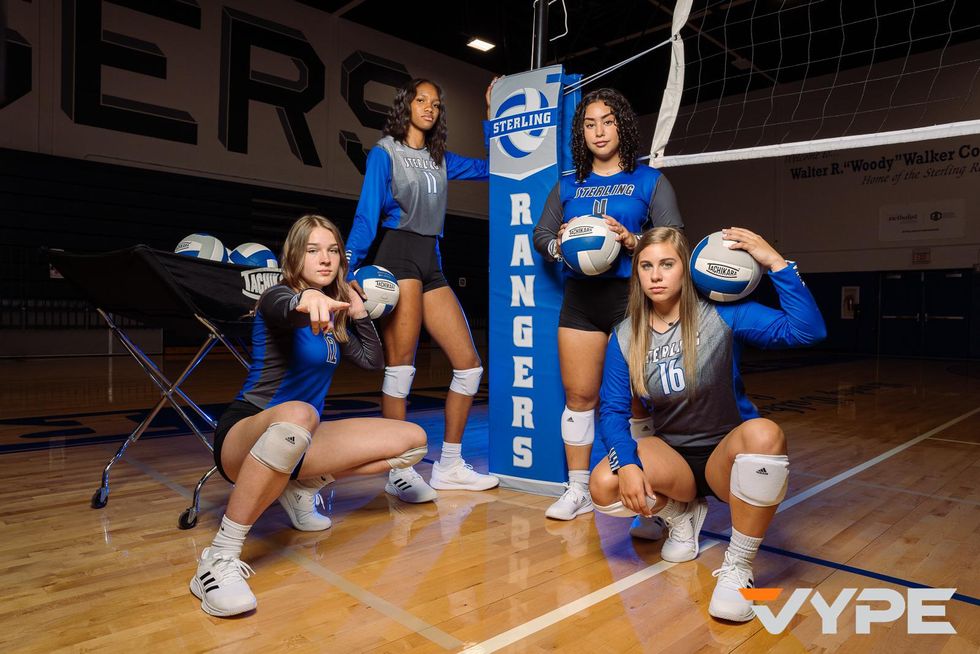 Football
IT CAME DOWN TO THE FINAL REGULAR SEASON GAME FOR THE GCCISD FOOTBALL TEAMS TO TRY AND FIGHT THEIR WAY INTO THE PLAYOFFS THIS PAST FALL.
In the end, Baytown Lee was the best finishing team with a 7-3 overall record but finished in a three-way tie with Beaumont United and Galveston Ball. In the end, due to tiebreakers, those teams were in and Lee was out.
But overall, it was a great season for the Ganders to win seven games and the Battle of Baytown – beating Baytown Sterling 24-21 on a field goal as time expired. Sterling finished 4-6 overall and Goose Creek Memorial was 1-9 on the year.
When it came to all-district honors from District 9-5A-DI coaches, there was plenty to celebrate.
Baytown Sterling's Reece Sylvester (Washington State-signee) was the MultiPurpose Player of the Year, while Baytown Lee's Ja'Corey Boston earned Offensive MVP.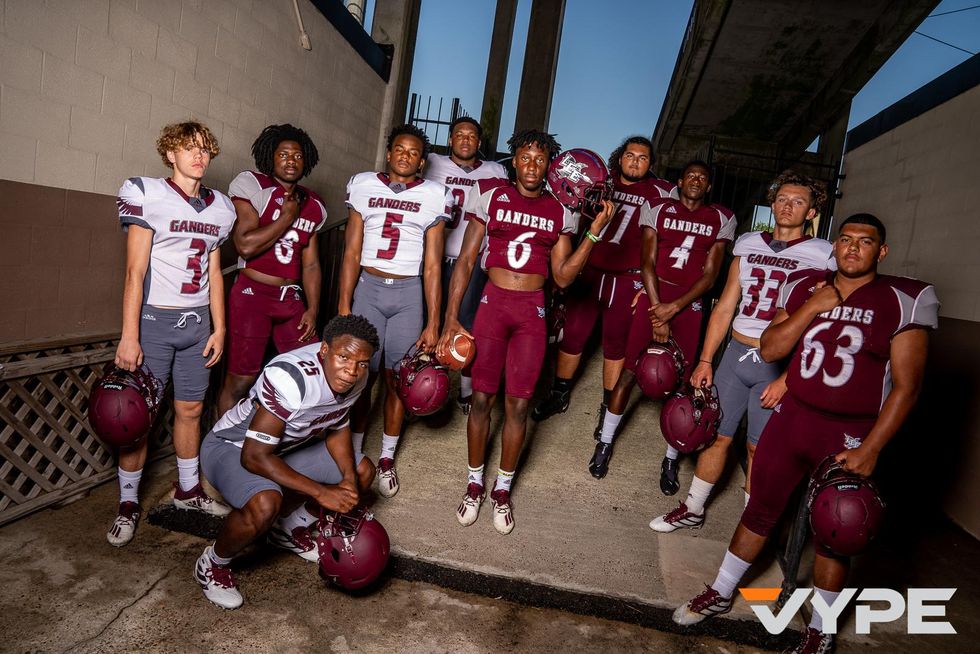 Cross Country
IN THE DISTRICT 22-5A CROSS COUNTRY MEET, IT WAS A GOOD SHOWING BY GOOSE CREEK CISD.
On the boys' side, Baytown Sterling finished third as a team with 81 points, while Goose Creek Memorial and Baytown Lee came in fifth and seventh, respectively.
Individually, Sterling's Brock Glasscock took fifth overall with a time of 16:37.49. His teammate Juan Hernandez came in ninth (17:13.61) to round out the Top 10 finishers. Saul Chavez (18:43.39) and Ramon Diaz (18:54.45) came in 19th and 20th for Goose Creek Memorial. Coming in 21st was Alejandro Saenz for Baytown Lee with a time of 19:03.07.
On the girls' side, Goose Creek Memorial finish third overall with 87 points, while Baytown Lee and Baytown Sterling took fifth and sixth, respectively.
Individually, Baytown Lee's Sarah Salinas led the GCCISD crew with a time of 21:17.37 taking ninth overall. Goose Creek Memorial took home three of the next five slots. Gloria Martinez placed 10th (21:36.46), Luna Lerma took 13th (21:58.35) and Hailey Pequeno (22:02.23) placed 14th.
Baytown Sterling's Jaylee Anderson took 18th (22:39.93) and Patricia Torres (22:45.41) placed 19th to round out the Top 20 finishers.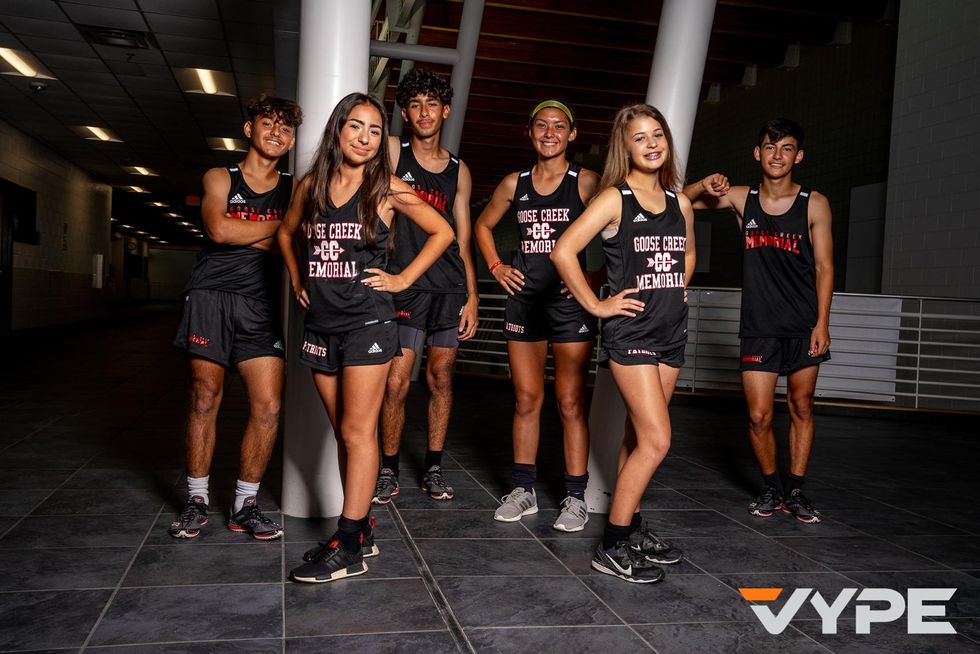 Team Tennis
IN TEAM TENNIS, IT WAS ANOTHER BIG YEAR FOR GOOSE CREEK CISD.
Goose Creek Memorial and Baytown Sterling made the 2021 UIL Team Tennis Playoffs this past fall. The Patriots fell in the opening round to Barbers Hill and Sterling made another deep run.
The Rangers defeated Galena Park (19-0), Angleton (19-0) and Foster (10-6) to advance to the Regional Quarterfinals. There, Sterling fell short to Katy Jordan, which advanced to the UIL Team Tennis State Tournament.