McKinney Boyd XC runner, Zach Martin, nabs VYPE DFW Public School Male Cross Country Runner of the Year presented by Academy Sports + Outdoors
Dec 02, 2021
After a successful season running for McKinney Boyd Men's Cross Country team, senior runner Zach Martin 38.49% of the fan votes to win the VYPE DFW Public School Boys Cross Country Runner of the Year Fan Poll. VYPE DFW was able to catch up with Martin on his time running with McKinney Boyd as well as any hopeful plans he has for the future in an exclusive interview!
Staying Focused for Success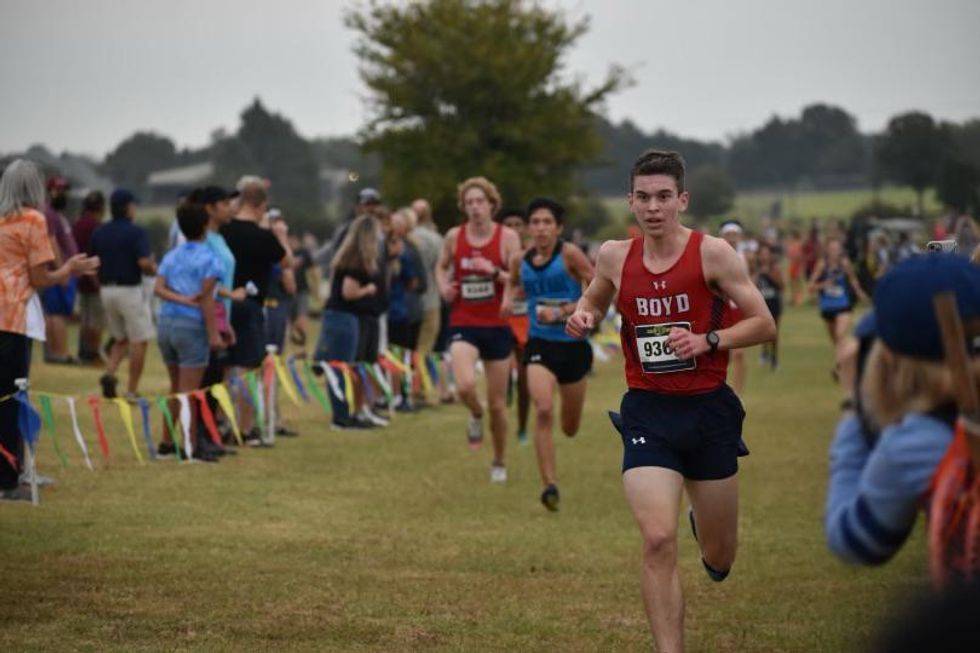 Photo provided by Zach Martin
The offseason can be a time to relax for some student-athletes, but for others it's a time of consistency and staying strong. In order to stay focused, you must have the drive to keep going. For Martin, finding that drive comes in the form of staying consistent in his routines. "I mostly maintain the same schedule as I would for a normal season [during the offseason]," Martin told VYPE. "I hold myself accountable for every workout I complete along with keeping my nutrition in check."
With such a strong offseason mindset, it's no wonder Martin has been able to stay successful in his high school running career, but what's his secret? martin says it's all about adding to your miles. "[The secret] was really just putting the miles in over the summer with the team. Along with that, I improved my nutrition and even began to lift more- which helped me improve my times," said Martin. As far as the team- what's their secret to success? Martin stayed with the theme of consistency. "In the summer, we really emphasized how consistency for every practice would allow us to challenge ourselves beyond our limits," said Martin. "For our team, we really did see a lot of improvement because of this... especially with some of our new runners."
Accomplishing Goals
As athletes usually do, Martin is great about setting goals for himself and working towards them each season. This season, he had a list of goals that he wanted to meet. Martin's list included: "go sub-16 in a race this year, place top five in district, get my team to regionals, and qualify for the state meet." When asked if he felt like he accomplished his goals, Martin said: "I feel that I was able to accomplish most of the goals I set for myself this season. Just missing the cut and not making State was tough, but I'm confident that my team and I will be there next year."
Setting goals allows an athlete to enter their season ready to get a job done; to really enter the season with a great mindset. Martin's mindset entering the season was "To do the best I can do- pushing myself to achieve personal goals, but also have fun with every race I compete in." With that mindset, Martin was able to perform to the best of his abilities and come out strong in every race he competed in in order to accomplish his goals. When asked what his biggest accomplishment this season had been, Martin said it was running sub-15 twice. "I've been working toward that goal since I started running cross. It was a big milestone."
Martin has already set goals for this offseason as well. His plan is to stay on top of his fitness and nutrition while also preparing himself for the upcoming track season.
Making Memories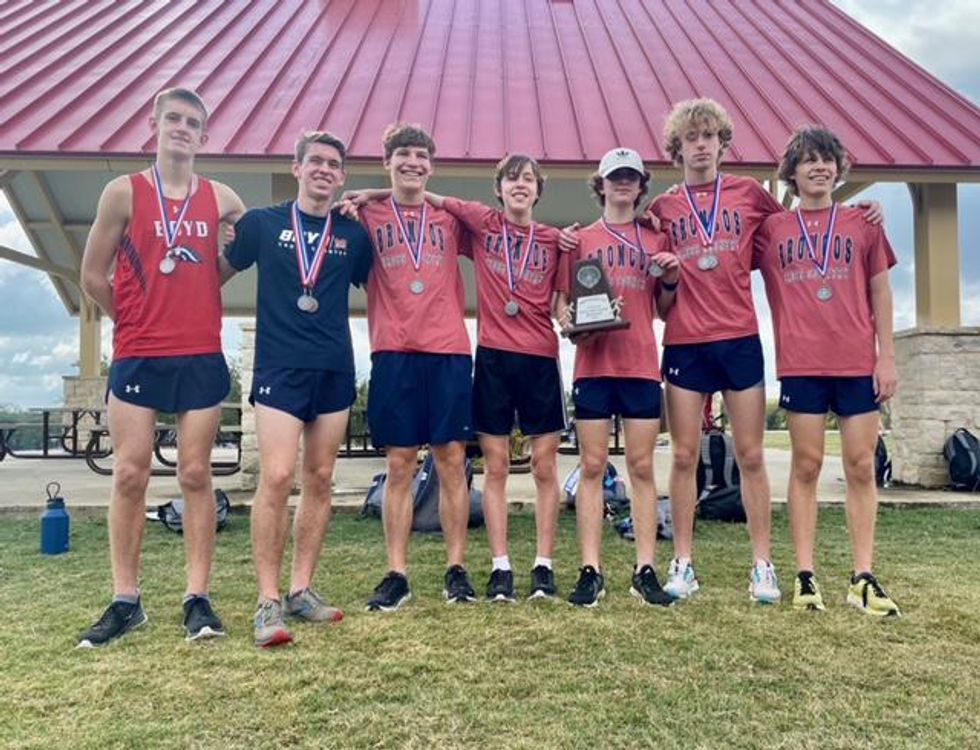 Photo provided by Zach Martin
While running for his team, Martin has made plenty of memories that he will cherish for a long time to come. So far, though, Martin's favorite memory was drawn from freshman year. "That first season really helped me understand the hard work and commitment it takes to compete in a sport like this."
A Bright Future
Although Martin is not yet committed to a college running program, he is definitely wanting to run in college. Just like any other student-athlete looking to make it to the next level, Martin has an idea of what he hopes his future home will be like and what he is looking for in a program. "I hope to find a program that appreciates distance running with a coach that understands runners the way Coach Pierce does," Martin said. "The time he takes out of his day to constantly help us means a lot and makes you want to get better."
Martin is interested in broadcasting and hopes to look at schools that have that as a potential major. "It's something I've been experimenting with lately and it's really something I enjoy doing."
Coach's Comments
McKinney Boyd head cross country coach, Keith Pierce, had only outstanding things to say about Martin, his performance, and his presence on the team. "He is a tremendous leader on our team," coach Pierce told VYPE. "Zach represents everything that is awesome about the sport of cross country-- his worth ethic, discipline, and determination are second to none."
Fun Questions
Who is your favorite professional sports team?
"The Dallas Stars."
If you could go to dinner with one person (dead or alive) who would it be? What would you want to talk about?
"I think one person I'd like to sit down with is Christ Stapleton. He's my favorite country singer and I feel like it'd be really interesting to sit and talk with him about what inspires him to write songs and how he makes his music."
For all the ways you love to play, Academy Sports and Outdoors makes it easier than ever to gear up and have fun out there! Get free shipping on your favorite brands at academy.com or get free curbside or in-store pick-up at your Academy store. Gear up this Winter at Academy Sports and Outdoors.