VYPE DFW PRESEASON RANKINGS: 1A-4A Boys Hoops
Nov 02, 2021
Basketball season is right around the corner and will be here before we know it. With the highly anticipated season ahead, VYPEDFW has scoured over the DFW area boys public school teams in order to come up with the rankings for the VYPE DFW Preseason 1A-4A Boys Basketball Rankings.
10. Peaster Greyhounds
9. Dallas Lincoln Tigers
8. Dallas Wilmer-Hutchins Eagles
To see the full rankings, become a VYPE Insider Today!
7. Decatur Eagles
6. Kaufman Lions
5. Argyle Eagles
4. Dallas Carter Cowboys
3. Brock Eagles
2. Dallas Madison Trojans
1. Dallas Faith Family Eagles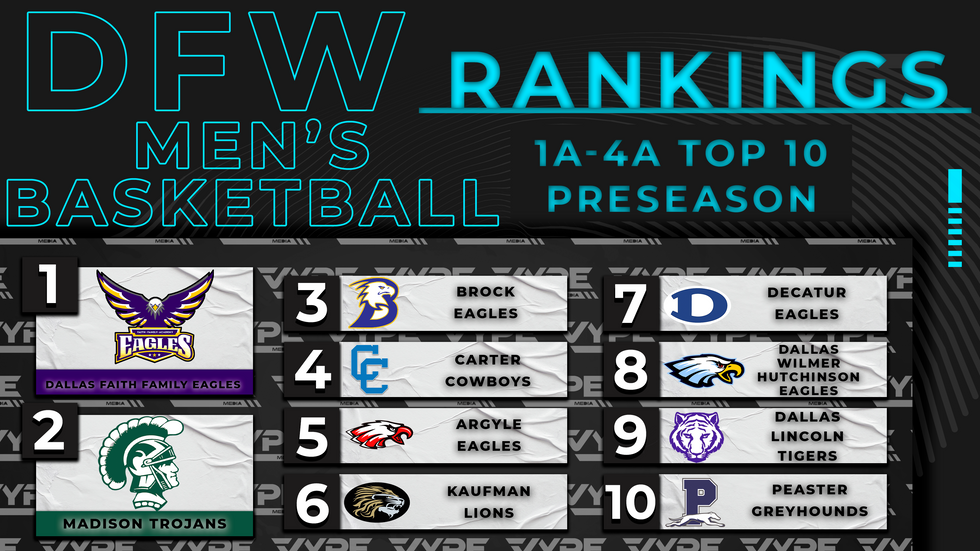 True