26-6A Football Preview: Judson & Steele Battle In Crowded Field
Aug 25, 2019
2019 26-6A Projected Finishes

Converse Judson Rockets
Cibolo Steele Knights
Schertz Clemens Buffaloes
Smithson Valley Rangers
New Braunfels Unicorns
New Braunfels Canyon Cougars
San Antonio East Central Hornets
San Marcos Rattlers
Preseason Awards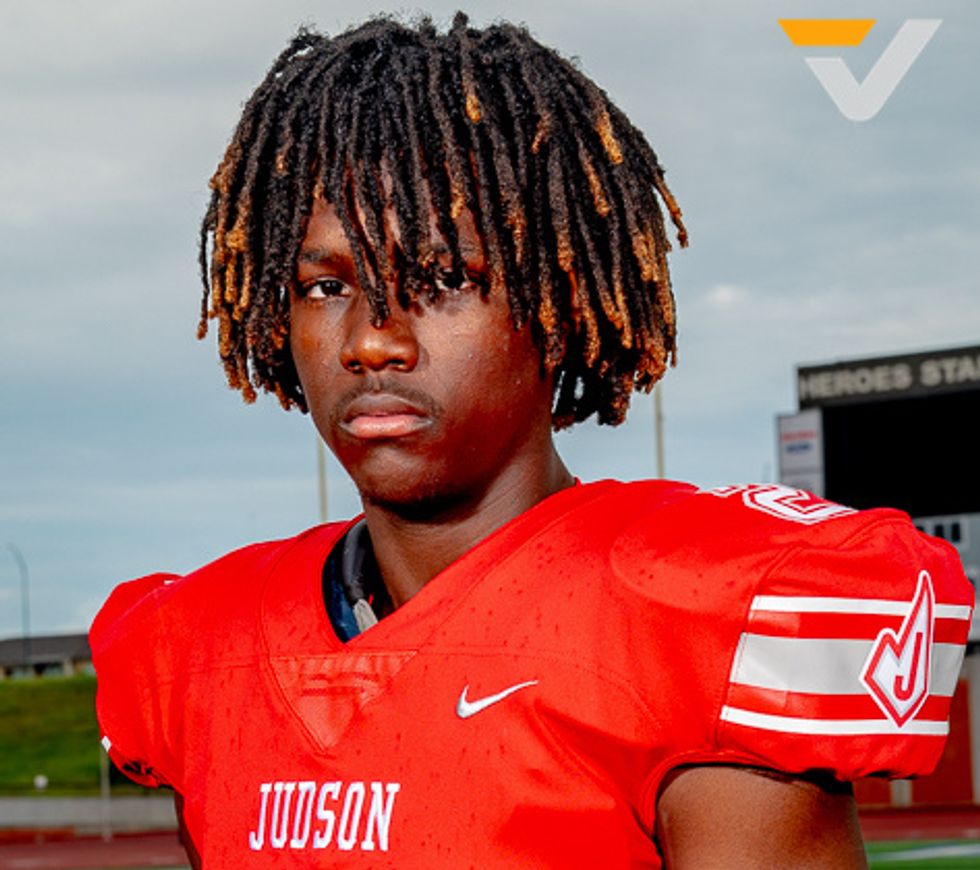 Photo by VYPE Media's Bradley Collier.
MVP: Converse Judson QB Mike Chandler II

Defensive MVP: Cibolo Steele DB Jaylon Jones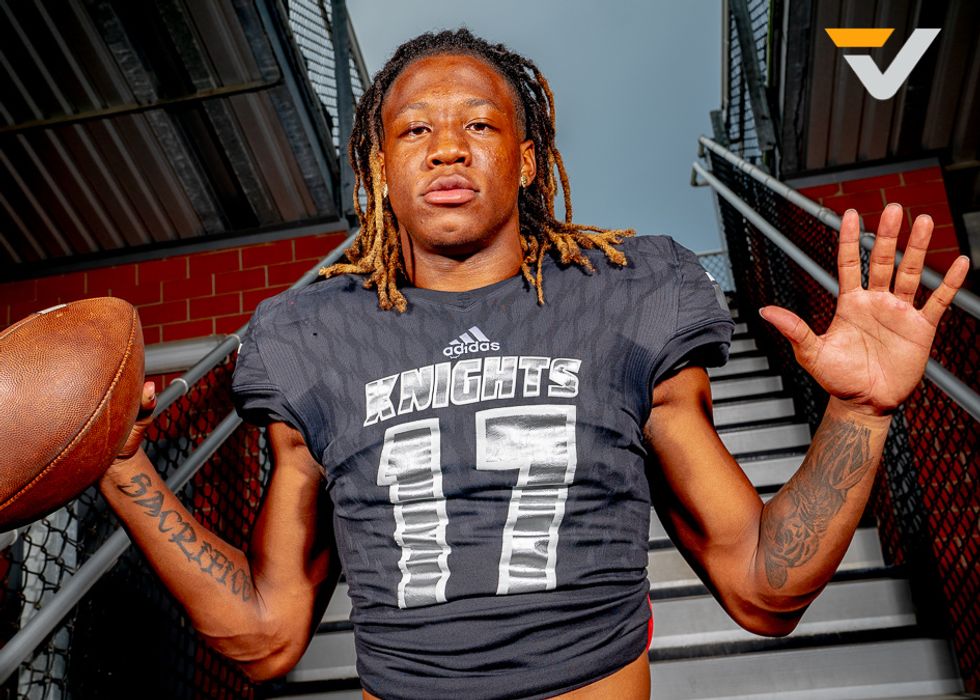 Photo by VYPE Media's Bradley Collier.
Sleeper Team: New Braunfels

The Prospectus
Converse Judson advanced to the UIL 6A Division I Region IV final in 2018, and has the necessary returning talent to make another deep run in 2019. Quarterback Mike Chandler II needs the necessary protection from offensive linemen Robert Rigsby, Tamorique McBrewer, Jared Campos and Kamron Scott to connect with receivers Antony Shelton and Amarea Bailey-Davis, tight end Kameron Lopez and running back De'Anthony Lewis. The defense only has one returning starter, so the play of defensive backs Xavier Spencer and Jayden Cloud, linebacker Dominique Moody and lineman Nathaniel Pryor will ultimately decide how far the Rockets go in the 2019 playoffs.
Cibolo Steele is motivated for the 2019 season because it only recorded an 8-4 record and a UIL 6A Division II area round finish in 2018. The Knights are expected to go far in the 2019 UIL playoffs because Texas A&M safety commit Jaylon Jones is the state's fifth-best recruit for the Class of 2020, receiver Daniel Jackson is a 2020 Iowa State commit, and running back De'Quavion Thomas' top 2020 offer is Colorado. The team also has 11 returning starters, including a quarterback in Wyatt Begeal who started as an underclassman. Another notable is receiver Daryn McKnight.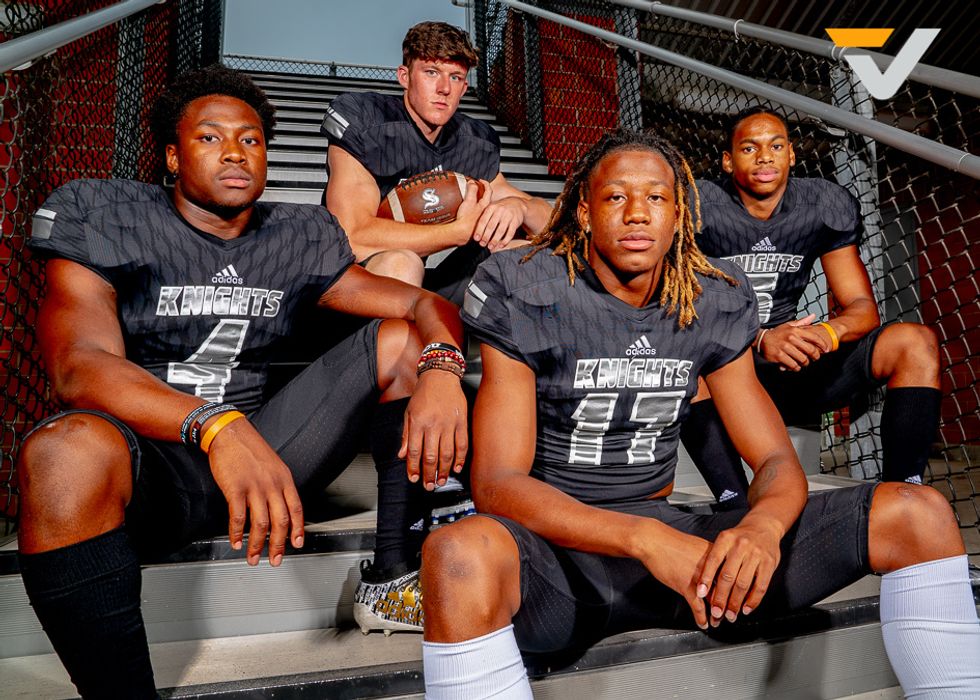 Photo by VYPE Media's Bradley Collier.
Schertz Clemens was one and done in the 2018 UIL 6A Division II postseason, but has higher aspirations for the 2019 season. The Buffaloes have 15 returning starters and impactful players at multiple positions. It starts with the linebacker crew, which includes Keion Bennett and recruits Derrick Lewis and Jackson Macias. Another strong group is a receiving corps that includes Vicente Perez, Andrew Edwards and Kailub Thigpen. Expect the trio to connect with quarterback Max Didomenico on a regular basis. Safety Mason Chambers is a 2020 Iowa State commit and the leader of the secondary, while the team's linemen are Elijah Gonzales, Jackson Andrews and Kauner Porter.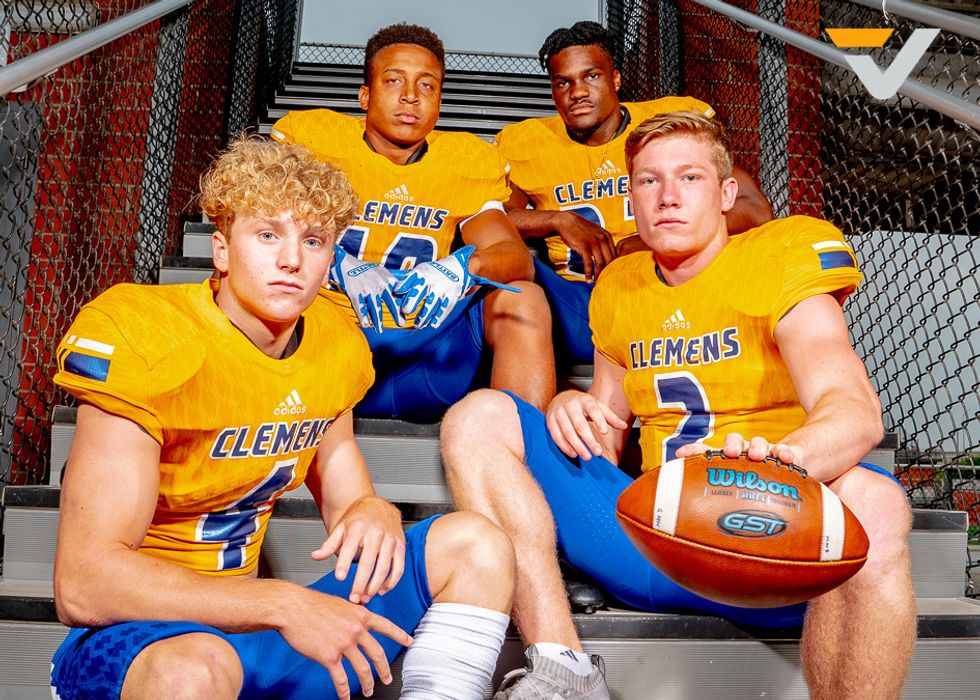 Photo by VYPE Media's Bradley Collier.
Smithson Valley earned all five of its wins in district play before recording a UIL 6A Division I bi-district finish in 2018, and is expected to add another year to its current playoff streak in 2019. It starts with the Rangers' program-record 16 returning starters. Defensive linemen Trey Witcher and Trey Moore will lead a defense that also includes linebacker Tom Zeug and defensive back Jalen Nutt. The team did lose quarterback Levi Williams to Wyoming and offensive lineman Ronald Copney to Texas State, so returning offensive lineman Devin Smith will help with the transition on that side of the ball. He will set up new starting quarterback Luke Gombert's connections with receiver Kasen Wells and running backs Jacob Forton and Darlington Frasch.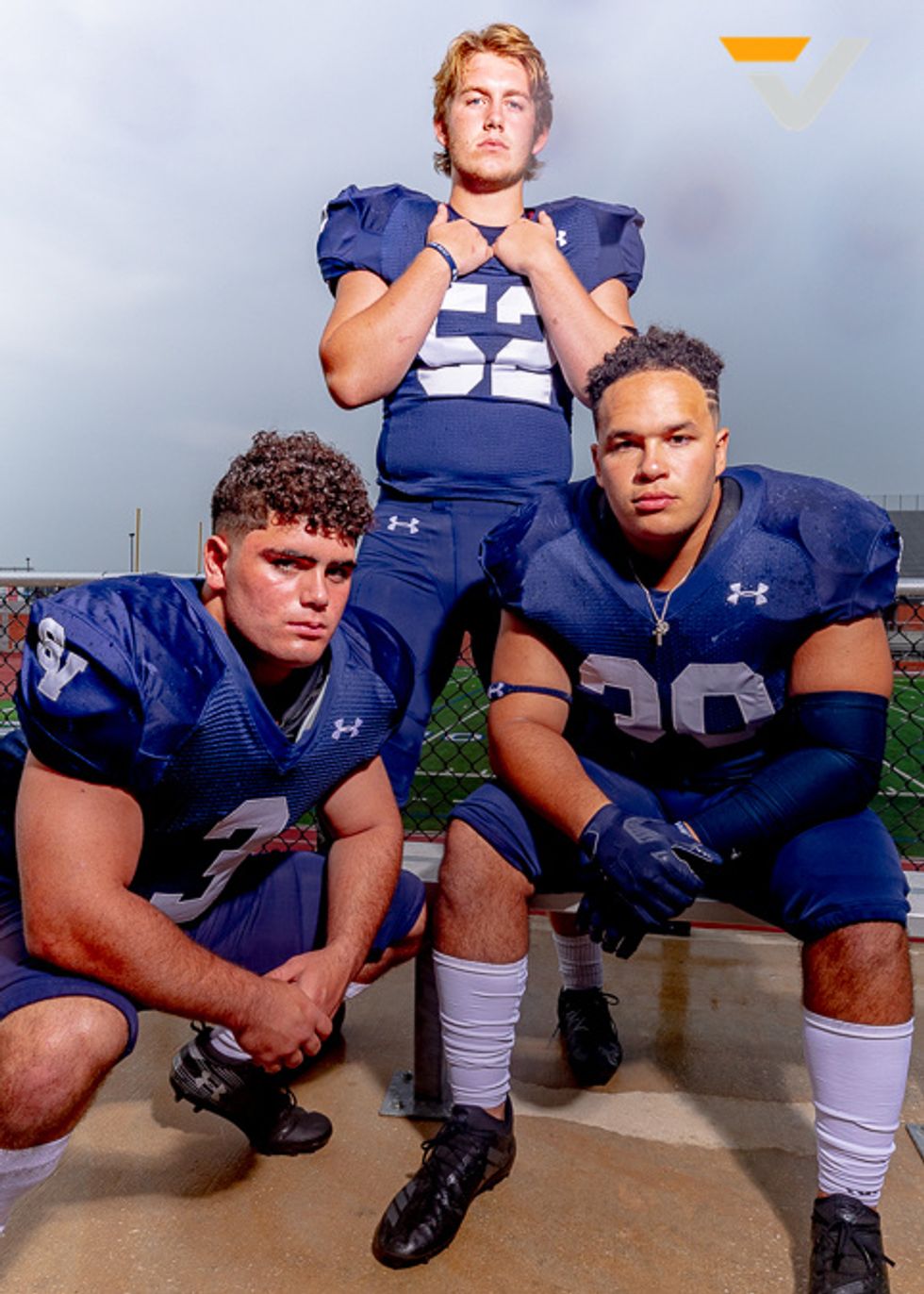 Photo by VYPE Media's Bradley Collier.
New Braunfels missed the 2018 UIL 6A postseason, but has the necessary players to make a run at the 2019 playoffs. The Unicorns trust quarterback Peyton Driggers, receiver Bryson Dyer and running back/receiver Matthew Wrase on the offensive side, and have a notable defensive trio in linebacker Matt Littlejohn, defensive back Kendrick Thompson and defensive tackle Geojo Marsh.
New Braunfels Canyon has more experience on the offensive side, but still has important positions to fill on both sides of the ball before it can have a shot at the district's final playoff spot in 2019. The Cougars have notable threats in receivers Callon Farr and Jacob Garcia, tight end Michael Bassett and offensive linemen Will McCune and Tony Cooper, but have to find a quarterback. There's also nose guard Caden Holt and defensive back Alex Bouloubasis on the defensive side, but there are holes in the linebacking crew going into the season.
San Antonio East Central lost multiple recruits from its non-playoff season in 2018, so it's working hard in 2019 to surpass last year's four-win mark. The Hornets expect big seasons from running back DeAngelo Rosemond, offensive linemen Daniel Santallana and Frankie Martinez, linebacker Michael Martinez, defensive back Damien Quick and defensive lineman Justin Gutierrez.
San Marcos went 1-9 in 2018, and has a lot of work to do to make the 2019 postseason like its district title-winning season in 2017. The Rattlers will lean on a secondary that includes defensive backs Kannon Webb, Andres Alonzo and Quddus Ogunbase. The offense has a trio of linemen in Elijah Barrera, Easthan Mendez and Jacob Pinkston, receiver Takai Magett and tight end Ronnie Perez.
For more sports coverage, follow Thomas (@Texan8thGen) and VYPE (@VYPESATX) on Twitter.
Looking to get more involved? Check out ShopVYPE for fresh gear that supports local schools and the VYPE U Ambassador Program. To sign up for the VYPE U Program, apply at VYPEU.com.
Keep reading...
Show less