Week 6 DFW #TXHSFB Preview
Oct 03, 2019
Week 6 is here and that means we are crossing over the halfway point to playoffs. There are a lot of usual suspects already at the top of their respective standings - Duncanville, Allen, Highland Park - and there are a number of surprises, both good and bad - Frisco Independence off to a 4-0 start, SOC just at 2-2 and the ever-changing private school landscape.
Let's get into a two-game breakdown for this week.

---
THURSDAY: Lakeview Centennial vs. Wylie
Thursday's game takes us to 10-6A between Lakeview Centennial and Wylie. Both teams were predicted to make the playoffs in our preseason preview, but only two games into the district schedule, there's still a lot to sort out.
DISTRICT 10-6A
OVERALL
DISTRICT
TEAM

W

L

W

L

DIFF
Rowlett

2

3

2

0

-86
Wylie

2

3

2

0

-2
N. Garland

4

1

1

1

+116
Garland

3

2

1

1

-19
Lakeview Cent.

3

2

1

1

+44
Sachse

3

2

1

1

+36
S. Garland

1

4

0

2

-119
Naaman Forest

0

5

0

2

-122
It's a jumbled mess really with two, sub-500 teams at the top and a wide range of point differentials making up the No. 3 through 6 teams in the standings.

Previewing Lakeview Centennial (3-2, 1-1)
Lakeview Centennial comes into this matchup after completely dominating South Garland last week 62-3. The defense held South Garland to just 109 yards, forced three turnovers and the offense - mainly Camar Wheaton, who scored four touchdowns in the first quarter - jumped out to a 42-0 first quarter lead. It was also the first time the offense cracked the 300-yard mark (384) in a game this year with the previous high being 253 against Richardson Berkner in a 7-0 overtime win.
Centennial is a team that would much prefer to run the ball, force turnovers and control the clock to win games. Here is split of the offensive averages between wins and losses this year as well as the turnover battle.
| | | |
| --- | --- | --- |
| | WINS | LOSSES |
| Pass Yds | 101.3 | 175.0 |
| Rush Yds | 158.5 | 69.5 |
| Turnovers | 1.8 | 2.0 |
| Takeaways | 2.7 | 2.0 |
To highlight this fact even more, in last week's win over South Garland, Centennial ran for 263 yards; the week prior against North Garland was just 44 yards.
Wheaton and Zechariah Dunston carry the bulk of the load in the rushing game, combining for 88 attempts for 462 yards (5.25 yds/carry) and 10 touchdowns.

Previewing Wylie (2-3, 2-0)
Wylie also enters this week having put up good numbers the week prior. While not scoring 42 in the first quarter, the Pirates did end up scoring 50 on an up-start Garland team, pulling away in the fourth quarter with a 21-7 scoring advantage.
It seems district could not have come a better time for Wylie, which was only averaging 19 points and giving up 29.7 in its non-district schedule - all losses. The outlier being the double-overtime loss to Rockwall-Heath in which Wylie scored 41 and racked up 540 yards of offense.
So far in district, Wylie has held both opponents to 21 points and 260.5 yards per game. An interesting note on Wylie's defense: It has only given up seven points - last week - in five fourth quarters this season.
On offense, Wylie has gone with a two-quarterback approach, with Marcus McElroy (60 pass attempts) and Mason Lang (67 pass attempts) splitting reps. Lang has been a bit more effective, completing 52.2 percent of his passes and a 5-4 touchdown-to-interception ratio, compared to McElroy's 48.3 percent and 2-3 ratio.
Tre Sheffield is a workhorse in the backfield, with 103 rush attempts for 407 yards and five scores, but the bulk of the offense lies in the pass game for Wylie.

Previewing the Game
Here are the stat splits between the teams entering the game.
While the numbers say Centennial's defense is better in points per game allowed, it's been a bit of yo-yo the last four going from 33, 0, 28, 3. Wylie's defense has been a little more consistent although giving up more yards per game.
Both teams find ways to produce takeaways, each averaging more than two a game while giving it the ball away less than twice a game.
But having a little more potent offense than Centennial, the ability to shut teams down in the fourth quarter and make comebacks (Sachse) or pull away (Garland) from teams is why we give the edge to Wylie in this game.

Prediction: Wylie 36, Lakeview Centennial 24

Follow @iamspeters for live updates of this game.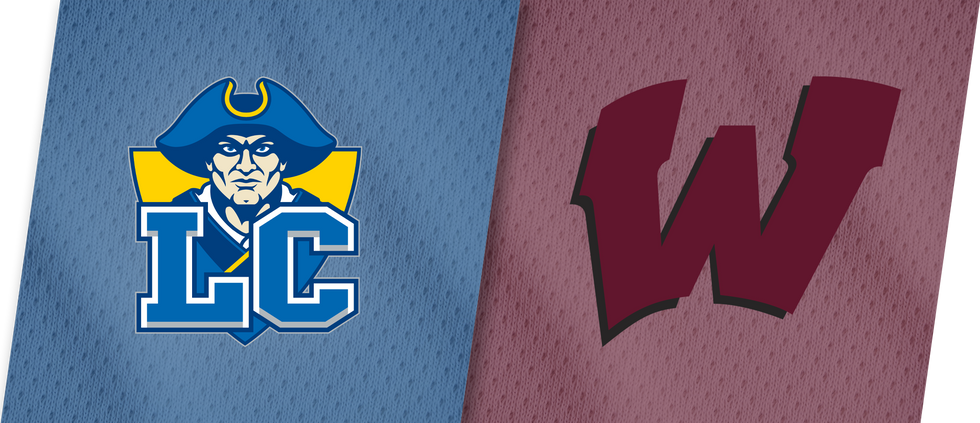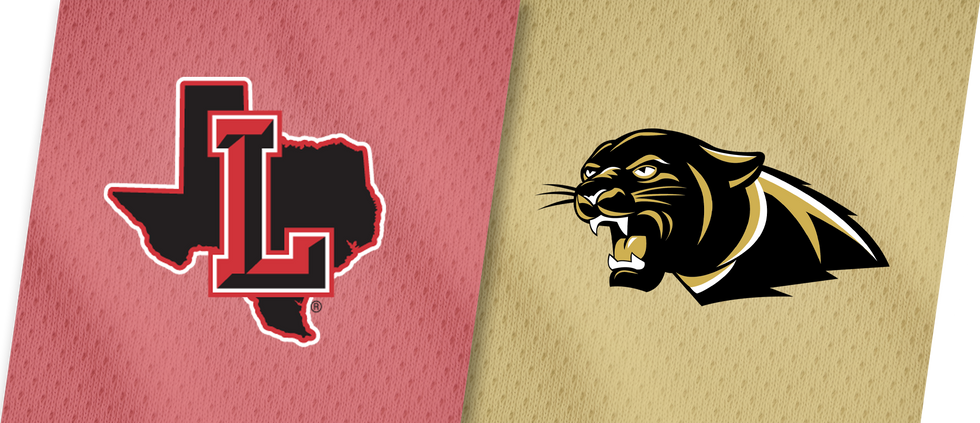 Other notable Week 6 DFW #TXHSFB games
THURSDAY
Frisco Lone Star (4-0) vs. Frisco Wakeland (3-1)
Garland (3-2) vs. Sachse (3-2)
Haltom (2-2) vs. Weatherford (4-1)
FRIDAY
Southlake Carroll (4-0) vs. Denton Guyer (4-0)
Fort Worth All Saints (3-1) vs. Prestonwood (4-1)
Burleson (5-0) vs. Burleson Centennial (4-1)
Bishop Lynch (3-2) vs. Fort Worth Nolan (5-0)
McKinney North (4-1) vs. Texarkana Texas (3-2)
Midlothian (4-1) vs. Aledo (3-1)
Hebron (3-1) vs. Coppell (2-2)
Lake Worth (3-2) vs. Fort Worth Benbrook (3-2)
Dallas Hillcrest (5-0) vs. Carrollton Ranchview (4-1)
Mesquite Horn (2-3) vs. Rockwall (3-2)
Rockwall-Heath (3-2) vs. Mesquite (4-1)
Royse City (4-0) vs. Ennis (4-1)
Dallas Skyline (2-2) vs. Duncanville (4-0)
Shelton (4-0) vs. Frisco Legacy Christian (4-1)
Parish Episcopal (3-1) vs. Fort Worth Christian (3-2)
Mesquite Poteet (1-3) vs. Sherman (2-2)
Grapevine (3-1) vs. Birdville (2-2)
Frisco Lebanon Trail (3-2) vs. Lovejoy (2-2)
Keller Central (3-1) vs. Byron Nelson (0-4)