DULLES JUNIOR OUTSIDE HITTER KYLIE MUELLER WANTS YOU TO KNOW THAT YOU DON'T HAVE TO BE AFRAID OF HER. SHE PROMISES. SHE'S REALLY NICE AND COOL ONCE YOU GET TO KNOW HER.
"Incoming freshmen always say I'm scary and intimidating, but I don't think I am," Mueller said, laughing.
"I'd like to think I'm an approachable person. Once they know me, they know I'm cool. I think sometimes I can get so in it when I'm on the court, but I'm not scary."
Ah, the qualifier. Mueller is for sure not scary. Off the court, that is.
On it, she is a monster, compiling a team-best 190 kills and 191 digs to go with 20 blocks last season while being named District 20-6A's Co-Most Valuable Player. This season, she's having another exceptional campaign, with a team-best 337 kills to go with 372 digs and 32 blocks.
So, yeah, opposing teams find Mueller pretty scary.
"When I get on that court, I'm ready to play," said Mueller, renown for often losing her voice after games because of her demonstrative yelling during them. "I'm ready to go for everything and give it my all. One hundred-percent effort has always come easily to me. I'm super competitive."
Mueller credits her support system for her success last year.
Her parents inspire her to be a better player every day and are always encouraging her to push her limits.
"I'm constantly working hard to get better," Mueller said.
On the court, she became more versatile. The biggest growth from her first year on varsity as a freshman to her sophomore year was the ability to do more for the team and embrace her rapid rise as a team leader.
"I was able to up my game in every aspect," Mueller said.
Mueller knows this junior season is important for recruiting purposes.
On the court, she has changed her hitting form to get more power on her swing by opening up more to the ball and engaging more of the core and hips, instead of just her shoulder, to get more of a fluid motion.
"It does feel like a little bit of pressure," Mueller said. "I know I'll have to take a step back before I go forward, and it's scary knowing I'll have to do that in my big recruiting season, but I know it's what I need to do."
This story appeared in the Inaugural VYPE Fort Bend ISD Fall Edition, which is now available to pick up at your local Fort Bend ISD High Schools.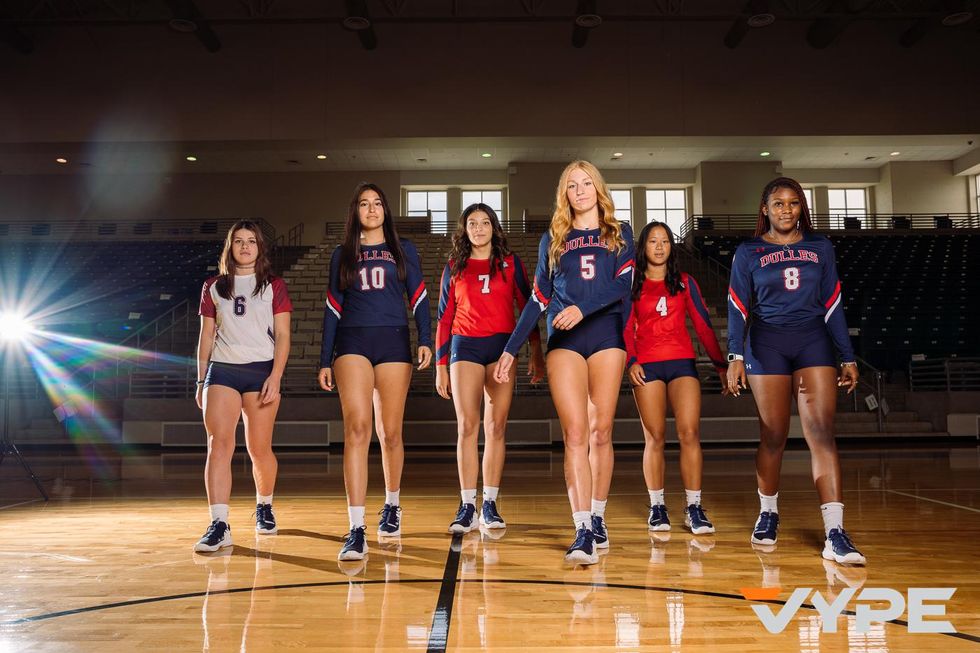 "ELECTRIC" IS DEFINED AS "HAVING OR PRODUCING A SUDDEN SENSE OF THRILLING EXCITEMENT".
If you're a visual learner, just watch Caleb Douglas play football.
The Hightower senior is one of the more dynamic physical talents in the state, almost born to adorn SportsCenter highlights someday.
The 6-foot-4, 185-pound receiver catches any and every ball thrown his way.
"His catch radius is phenomenal," first-year Hightower head coach Cornelius Anthony said. "He makes the hard catches. He is a legit threat. He catches everything."
Last season was Douglas' first playing receiver. He was a quarterback up until then.
He was reluctant to make the position switch at first, but he could either compete with Jakolby Longino, now playing at UTEP, for QB1 or see more playing time at receiver.
"At first I wasn't with it," Douglas said. "I felt I was a quarterback. Then I was like, forget it, I'll go receiver. He was a senior, he already had the commit. Just let him do his thing. It all worked out in my favor."
It didn't take too long for Douglas to get used to catching passes instead of throwing them.
He caught 20 passes for 237 yards in eight games in 2020.
"The first game, I caught a touchdown, and I was like, 'Oh yeah. I'm loving this'," Douglas said, grinning. "A
go route for 35 yards. It was easy. I was like, 'This catching stuff is easy'."
Well, easy is relative. Just throw it up and let him have at it. This season, Douglas has 455 yards and five touchdowns on 20 catches through six games.
"I love it when they throw me the ball with someone right on me," Douglas said. "I get to embarrass them."
Douglas said the transition wasn't hard. Colleges noticed.
The senior, who verbally committed to USC in August, has 20 scholarship offers, including Baylor, Houston, Texas Tech and Virginia Tech.
"By playing quarterback, as a receiver, I knew what my quarterback was looking for. I knew where to find the open holes, all that stuff," said Douglas, who is aiming for 1,000 receiving yards and a first-team, all-state season this year.
"I could always catch."
Anthony was impressed with Douglas' offseason. He added more routes to his arsenal. He continued to develop and enhance his catch radius through 7-on-7 work.
"What really impressed me is how polished his route-running is becoming," Anthony said. "Now he's not just running a straight line. He can hurt you on any down."
This story appeared in the Inaugural VYPE Fort Bend ISD Fall Edition, which is now available to pick up at your local Fort Bend ISD High Schools.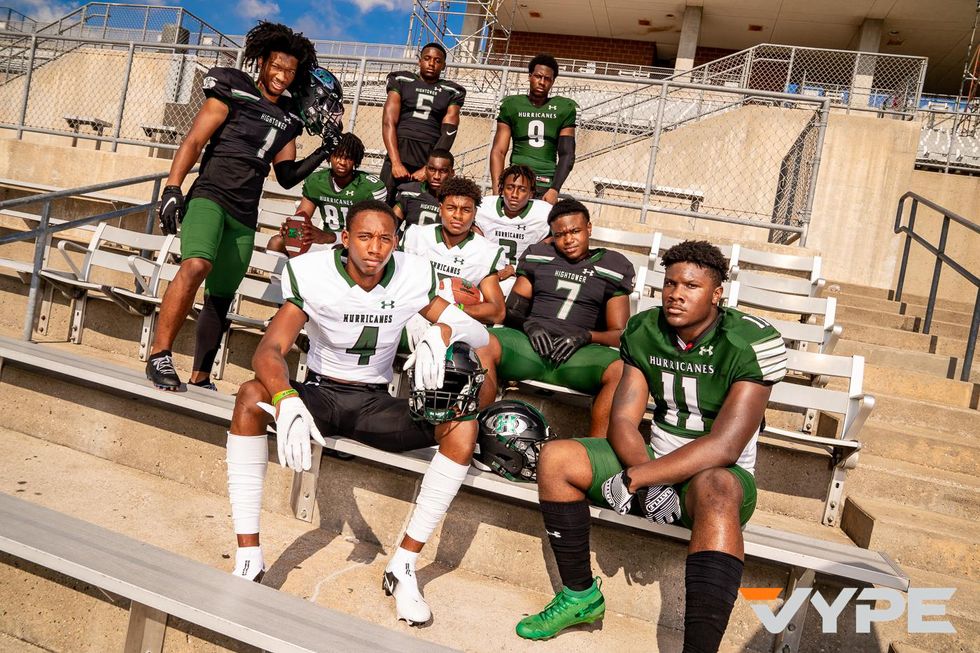 ELKINS SENIOR ASHLEY ARNOLD FELL IN LOVE WITH VOLLEYBALL IN THE FIFTH GRADE BECAUSE OF ITS FAST PACE.
An avid baseball fan who used to play softball, Arnold got as excited getting a kill or an ace as she did watching home runs.
"Putting the ball down and turning around and having your teammates running up to you, screaming ... that makes it all worth it," Arnold said.
Arnold, who plays mostly right-side hitter because she's left-handed, is a natural athlete.
In her first year playing soccer, she won the Knights' varsity starting goalkeeper job last season.
Besides the opportunity to play alongside her "best friend" and younger sister, incoming sophomore Lindsey, soccer also helped Arnold with her volleyball instincts, as far as reading and reacting to the ball.
"I dove so much, so even now in volleyball I'm so much more comfortable completely flying to get a ball out of the air," Arnold said.
Arnold could very well find interest from colleges to play at the next level, but being introduced to aerospace as part of Elkins' engineering academy last year has broadened her goals.
Building and creating things are as much of a passion of Arnold's as sports.
"When I was little, I was set on playing sports in college," said Arnold, whose parents played collegiately. "Right now, I think I just want to go to college and focus on school and studies and figure out what I want to do."
Arnold talked more with VYPE.
...
VYPE: What did you take away from going through a pandemic last season?
ARNOLD: I definitely learned how important it is to have support. When you're in your room all day studying online, and you're finally able to go see people for a few hours, those girls become like your family. It was the only interaction I'd have those days besides my own family.
VYPE: When it comes to hitting, what do you think comes naturally to you?
ARNOLD: I think I've definitely grown in being able to see the court. When I'm about to swing, I'm paying attention to where the block is, where the defense is. Because maybe there's not an open spot, but maybe I can take out the setter so they can't run their offense.
VYPE: What is something people may not know about you?
ARNOLD: How much I care about other people. When I was little, all my teachers would call me a mother hen because I'd worry if a kid didn't have his juice box or something. Even now, my coaches tell me they've never seen a kid interact with freshmen like I do. I appreciate those younger girls who have that love for the game and passion to get better like I did when I was on the freshman team. I'll sit before a varsity game, talking to the younger girls about their game or day or classes. I love being able to support everyone.
This story appeared in the Inaugural VYPE Fort Bend ISD Fall Edition, which is now available to pick up at your local Fort Bend ISD High Schools.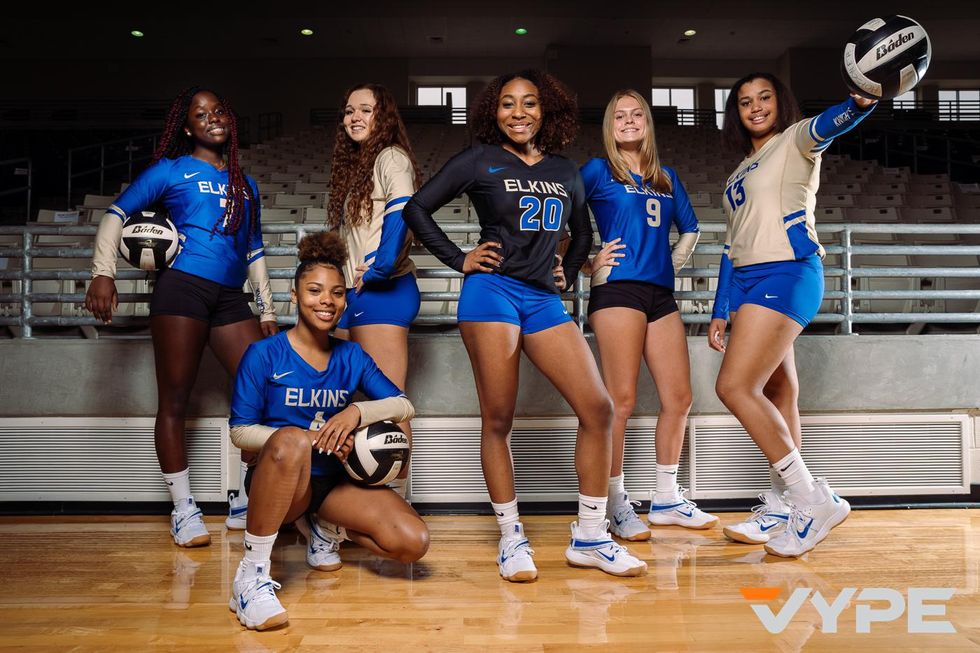 Join the #VYPETEAM
Get up to date news from all over the country!