The "Internet Busters" - VYPE's Most Interesting Figures in the Bayou City
Mar 18, 2020
So, looking back at the past year in Houston-area high school sports, I thought to myself -- who are the most interesting athletes in the Bayou City?
This has been a year, right? But these 19 student-athletes and one coach are controversial, elite, under-appreciated and just flat out fascinating -- the "Internet Busters".
From a lacrosse star with an NFL pedigree to controversial national recruits, these athletes moved the needle for some rhyme or reason.
No. 1 Dematrius Davis, North Shore, Football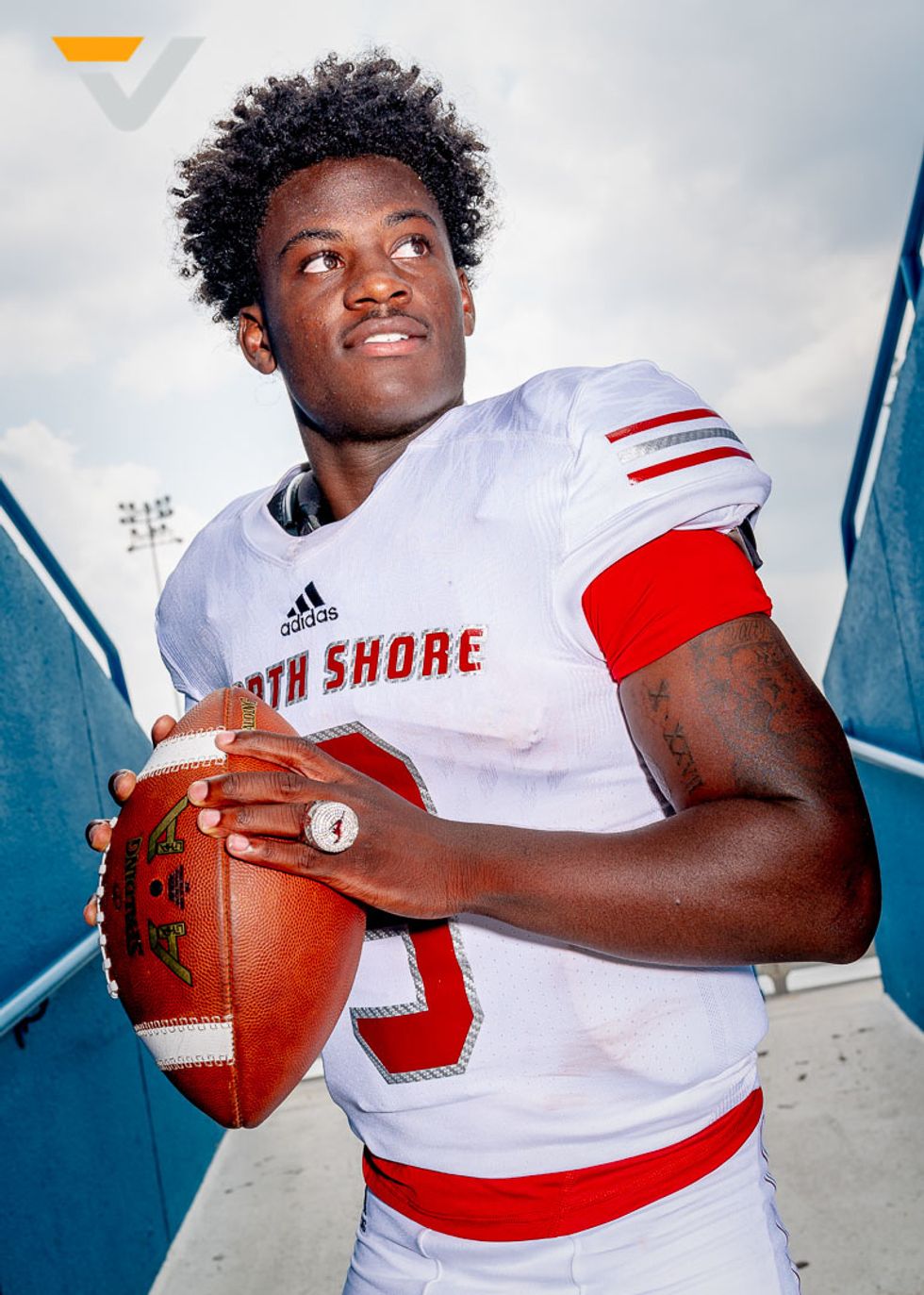 Davis is putting himself on the Mt. Rushmore of the all-time great Houston-area football players with his play. From the "Hail Mary" in 2018 to carrying the 'Stangs in 2019, Davis has two Class 6A rings as the undisputed leader on one of the top teams in the COUNTRY. The Virginia Tech-commit is Mr. Houston.
No. 2 Demond Demas, Tomball, Football and Track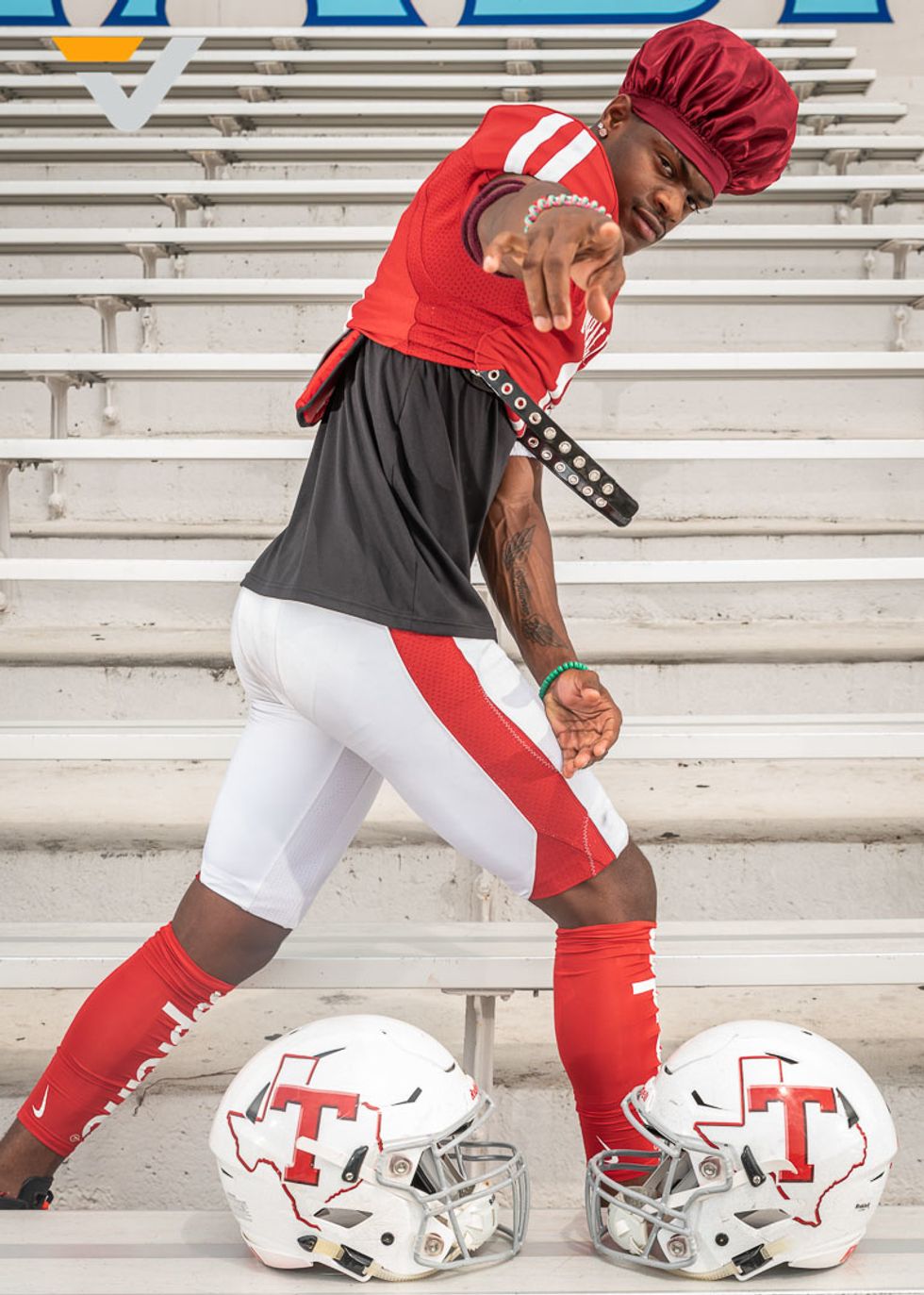 One thing about Demas is that he's loyal. He committed to Texas A&M on Sept 8th of 2018 and he's stayed true. He never wavered. However, he transferred to Tomball from North Forest in HISD in a controversial move. The 5-Star WR never played a down of football in 2019 after being ruled ineligible by the UIL. Freak athlete in track as well. He could be a game-changer for the Aggies in Year 1.
No. 3 Zach Evans, North Shore, Football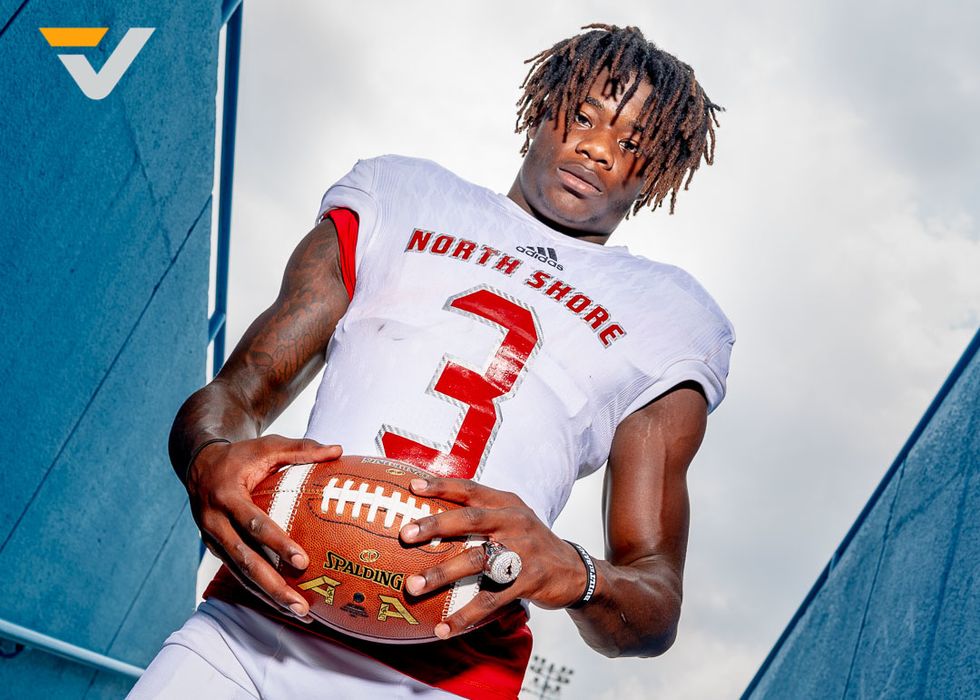 Where do we start? ESPN's No. 1 player in the country. Suspended after Katy vs North Shore game. Misses first half of State Semi taking a Standardized Test. Sent home from UIL state title game against Duncanville the night before for breaking team policy. Signed with Georgia. The Bulldogs let him out of NLI. Still hasn't signed. Could be a star in college game.
Rori Harmon, Cypress Creek, Basketball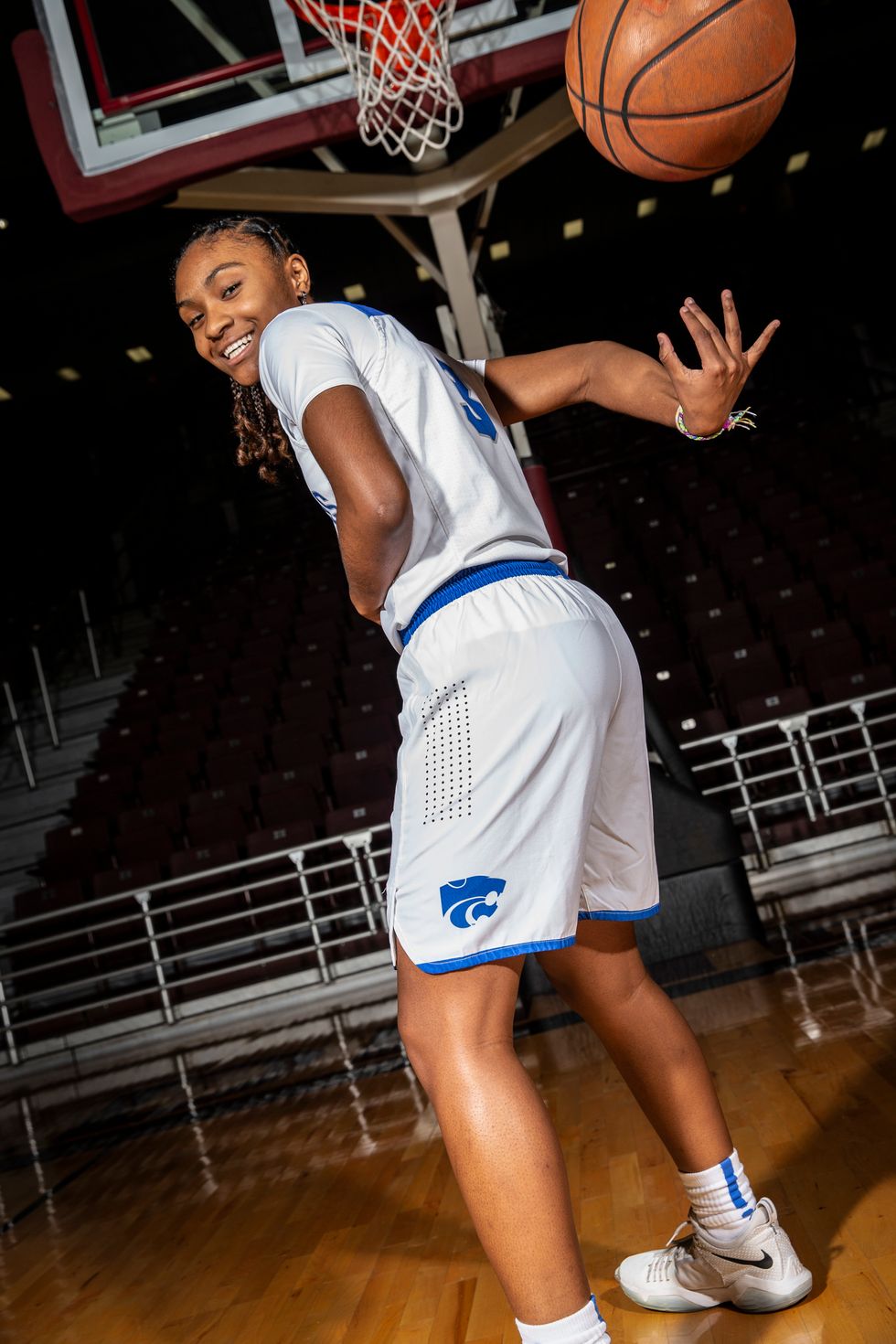 Led her team to a 40-0 mark before being suspended for the state tournament for breaking team rules. 40-0! The Cougars beat McKinney in the semis without her, but fell to Duncanville in State Final. The junior point guard is the No. 20 Player in the country as ranked by ESPN and the No. 6 overall point guard. She will be back with coach Jennifer Alexander next year.
No. 5 Greg Wise, Yates Basketball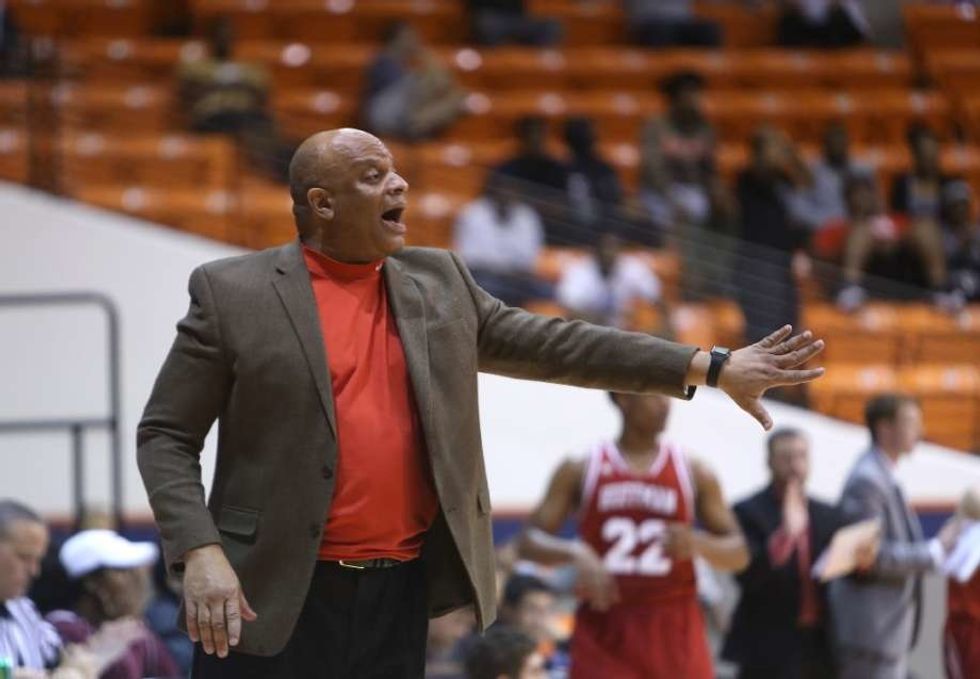 The Jack Yates basketball coach is always the center of controversy, but he doesn't mind and he ain't changing. Wise broke his own record of scoring 100 points in consecutive games, which was 15 straight. Yates made it 21-straight 100-point games and reached the State Tournament before the virus struck.
No. 6 Ally Batenhorst, Seven Lakes, Volleyball and Track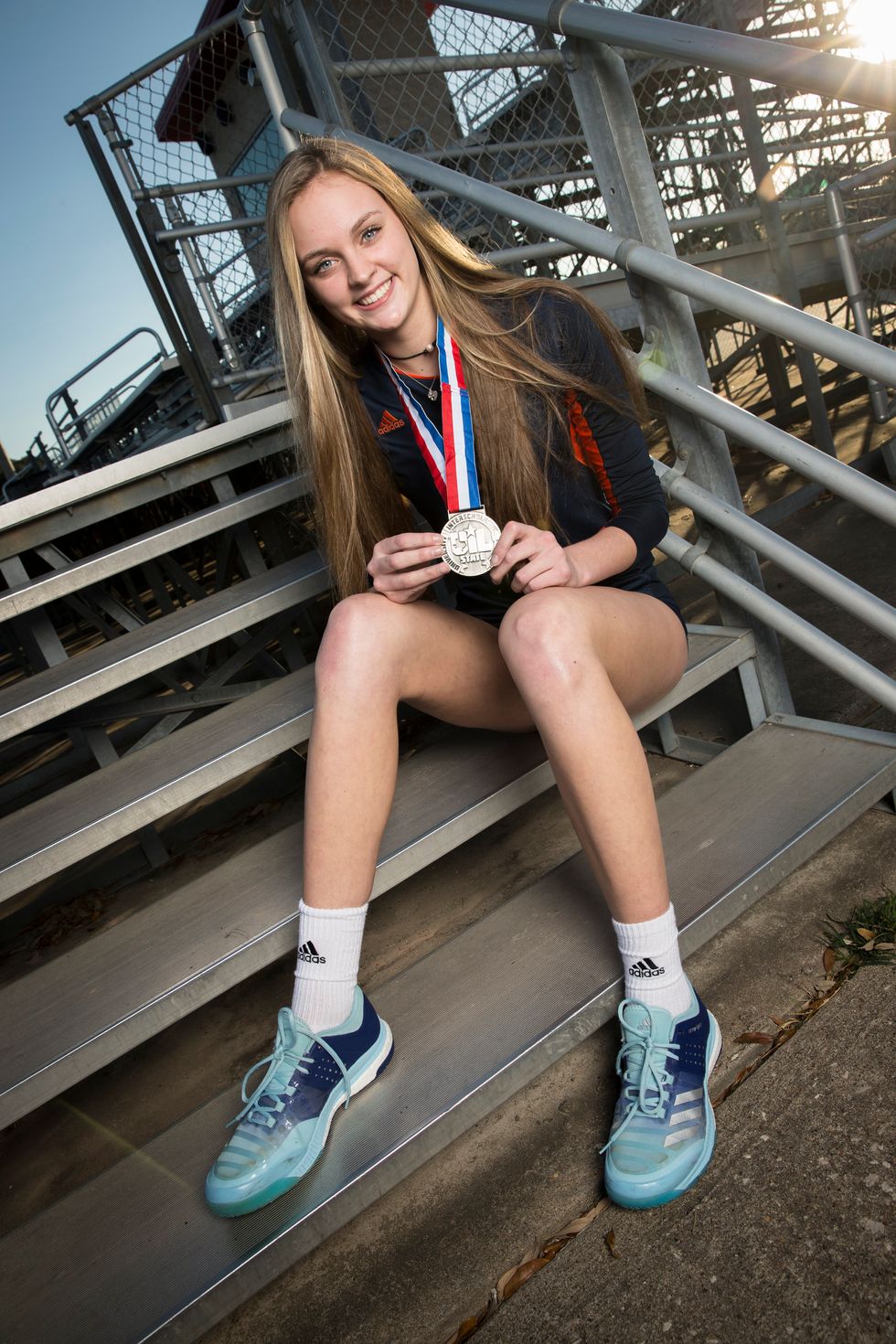 We take for granted how good this young lady is. At 6-foot-4, she was the VYPE Player of the Year as a freshman. A freshman! She continues to get better as the national All-American accolades pile up. The Nebraska-commit is also a talented jumper in track.
No. 7 Devon Achane, FB Marshall, Football and Track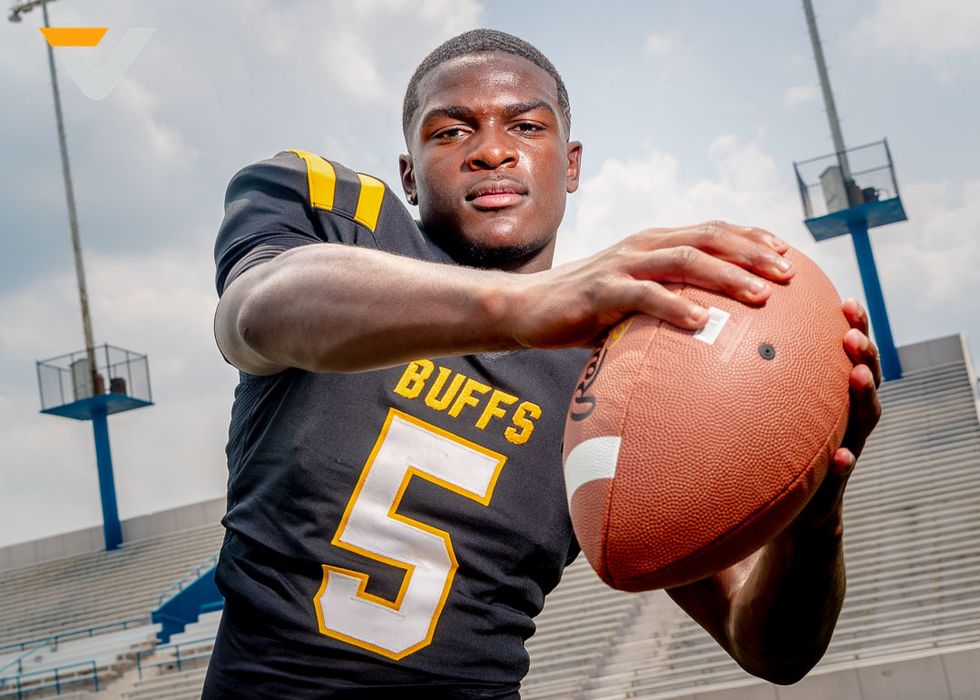 This Texas A&M-signee is on another level as it relates to speed. Achane is a highlight-reel on the football field, he rushed for more than 2,300 yards this season, scoring in all different ways. Achane was the VYPE Offensive Player of the Year. On the track? Forget about it. He's a complete blur on a team of blurs. He's a two-time State Champ.
No. 8 Drew Romo, The Woodlands, Baseball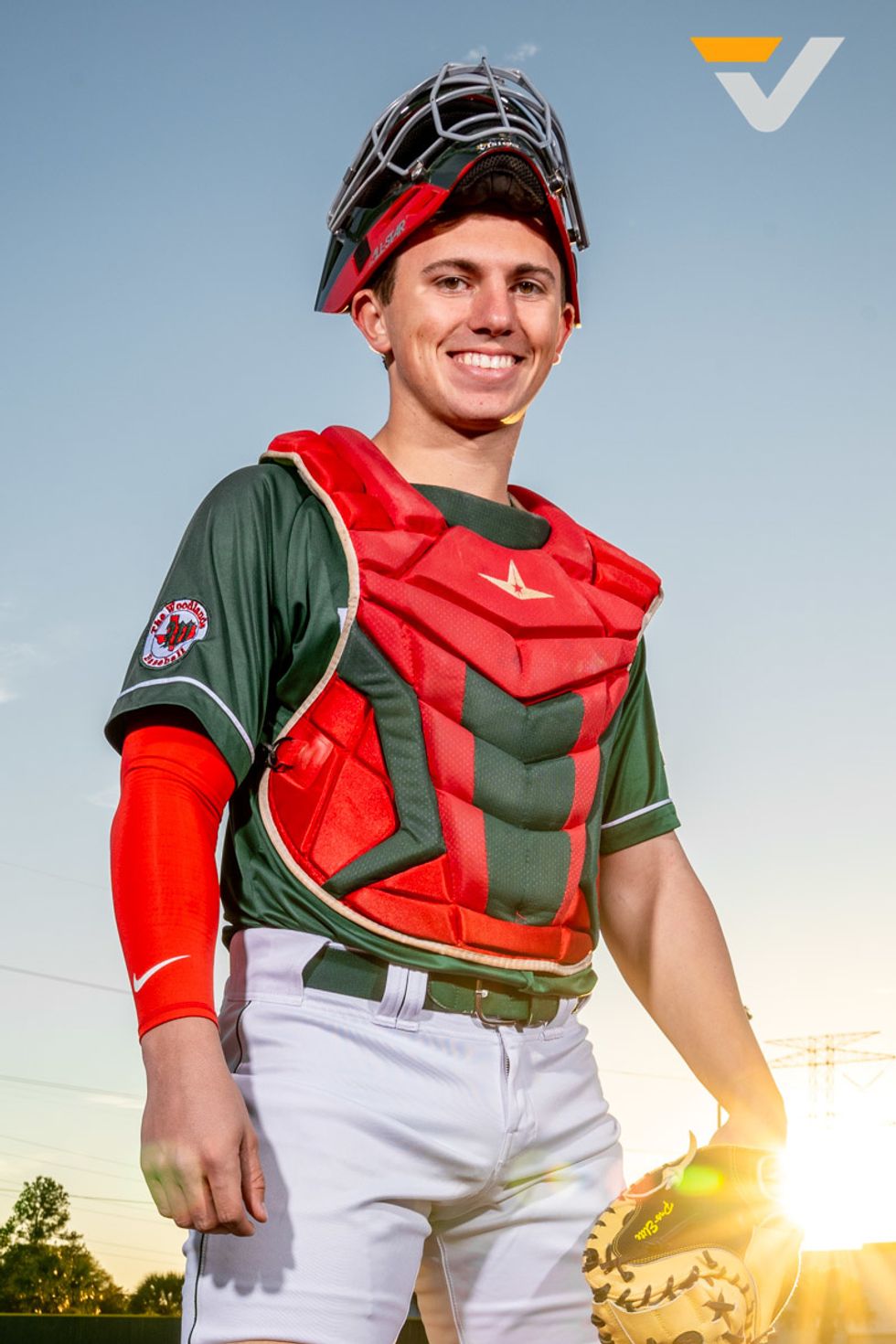 Mr.Baseball. Romo looks the part and is a bit of a unicorn – a switch-hitting catcher with a crazy POP time. A rarity. He's played the most elite competition at the high school level from being on TEAM USA to the Banditos to The Woodlands. Romo will likely be the first Houston-area prospect off the MLB Draft board, possibly in the first round. It's that or play at LSU, where he's signed.
No. 9 Chidozie Nwankwo, Foster, Football and Wrestling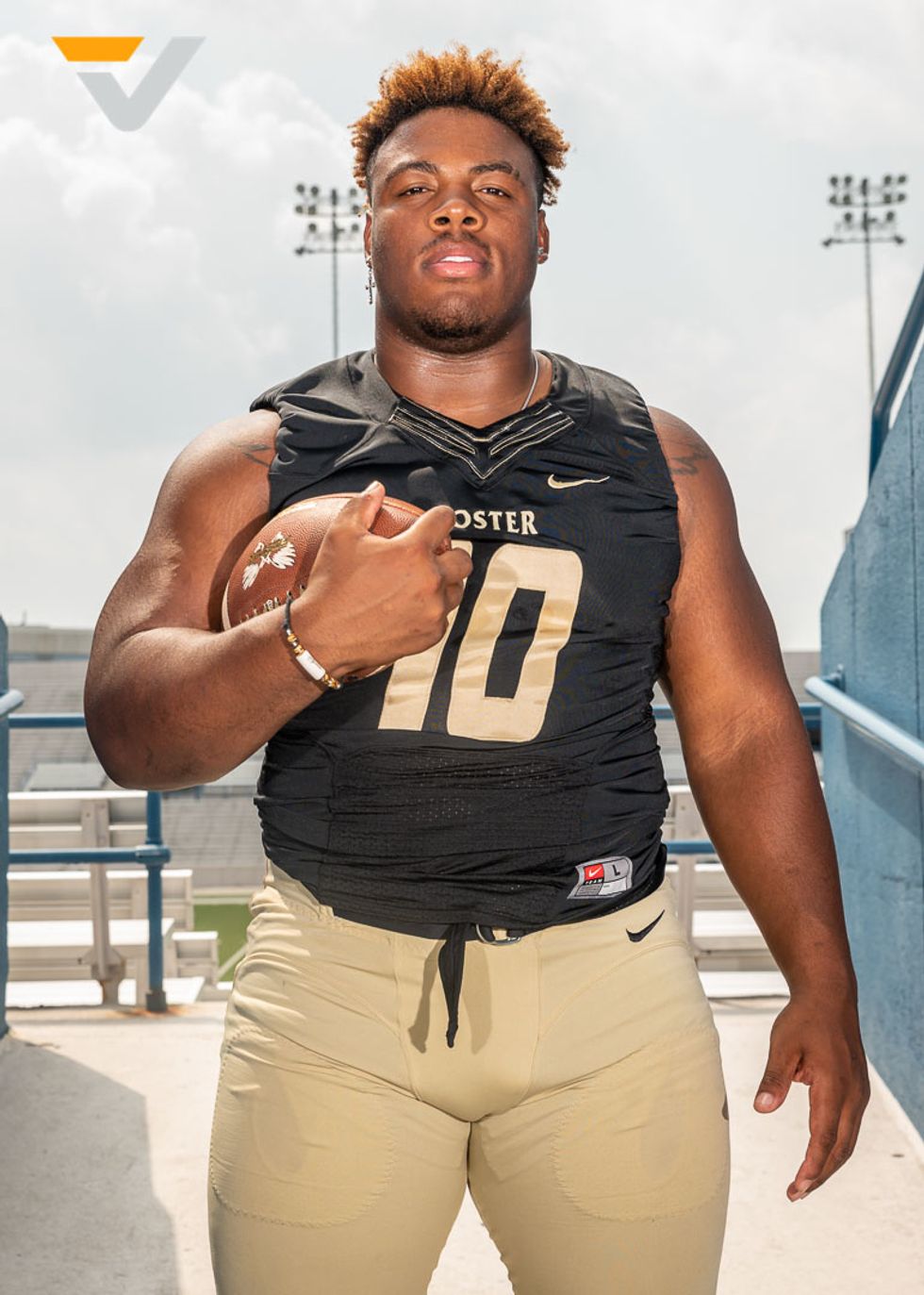 Size, speed, strength, personality and leverage – "Dot" has them all. The UH-signee is a decorated wrestler with two State titles and 102 career wins on the mat. On the football field, he can dominate in the middle of the defensive line and chase down QBs. He's a winner and a born leader. He's going to be fun to watch at UH.
No. 10 Tauryn Cummings, Summer Creek, Volleyball, Basketball and Track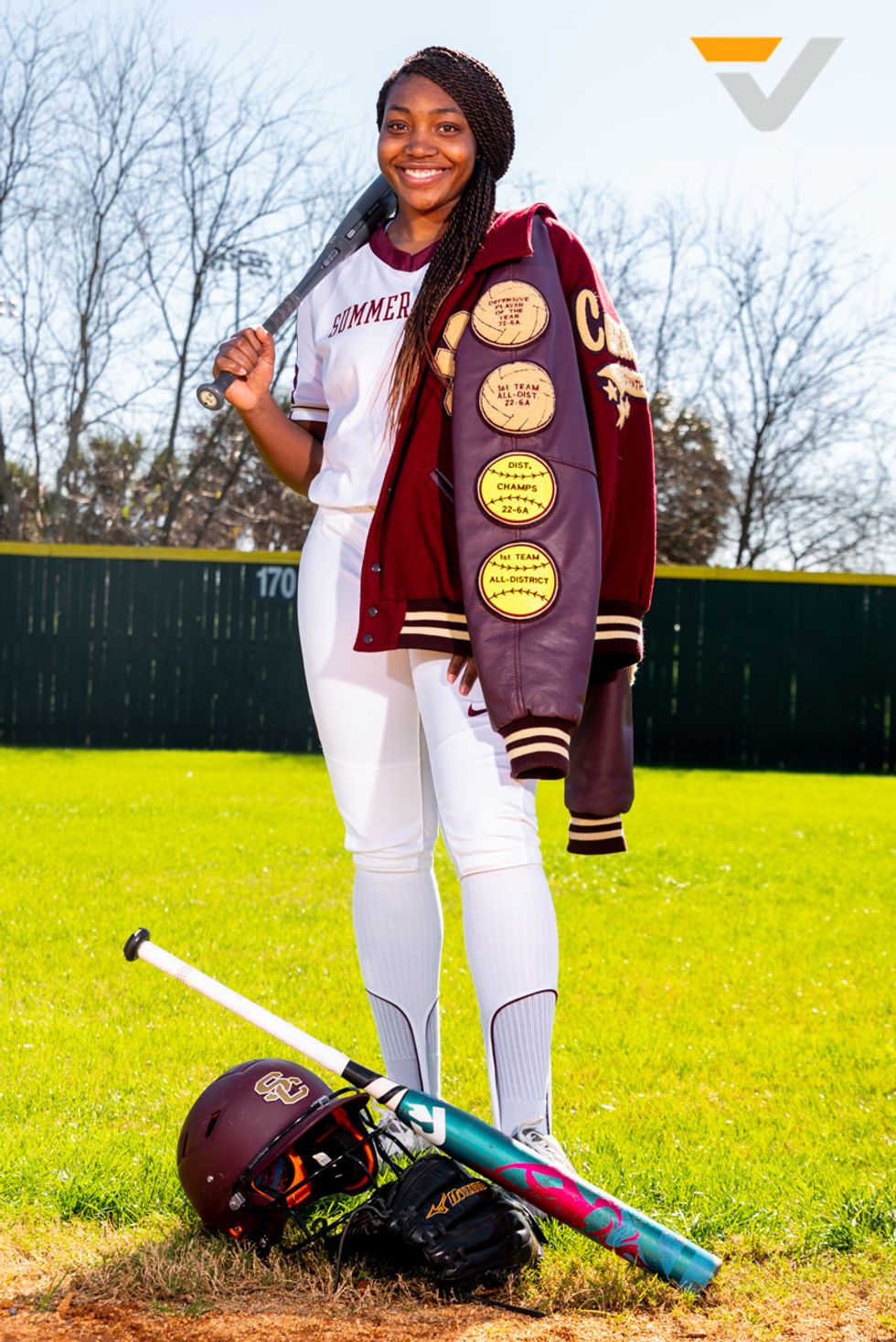 Tauryn Cummings has been busy since she stepped on campus as a freshman. At Summer Creek, Cummings doesn't have time to take a break. She goes from volleyball straight into basketball – which she helped reach the State Tournament for the first time last year – and then transitions to softball. While she was injured to end her high school career, Cummings was an amazing Bulldog and a leader and role model for all future female athletes.
No. 11 Kyron Drones, Shadow Creek, Football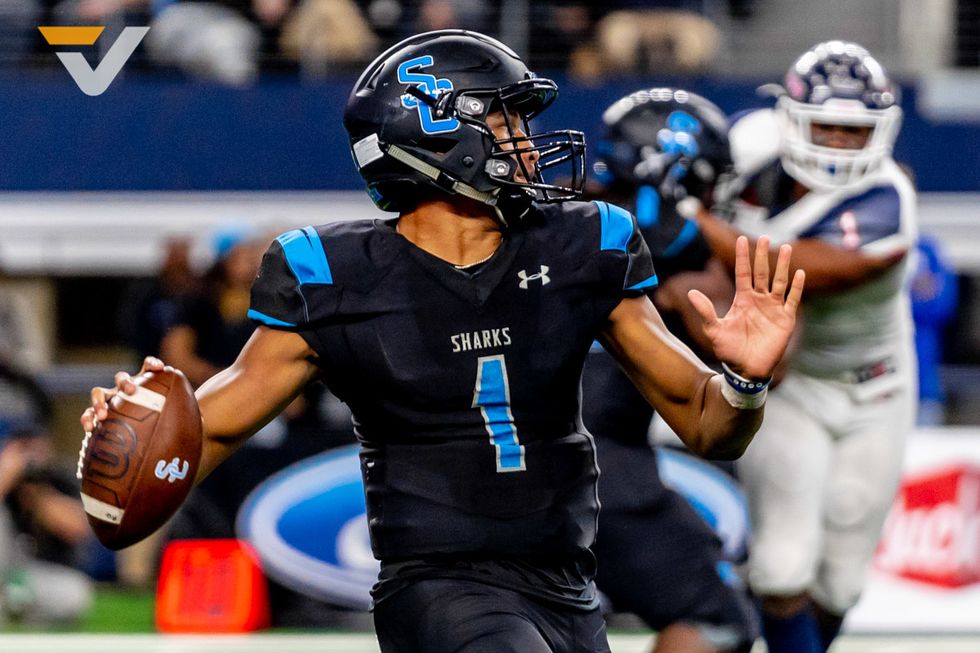 First-year starter, one State Championship. Not to mention it being the first in Shadow Creek history – it's second year of varsity play. His dad is on the coaching staff, grandfather was an All-American at UH in the 60's and this kid's football IQ is off the chain. He can pick apart defenses with his big arm and is TOUGH to bring down. Colleges were sleeping on him, but he's blow up since January. Very mature, cool student-athlete.
No. 12 Bryce Griggs, Hightower, Basketball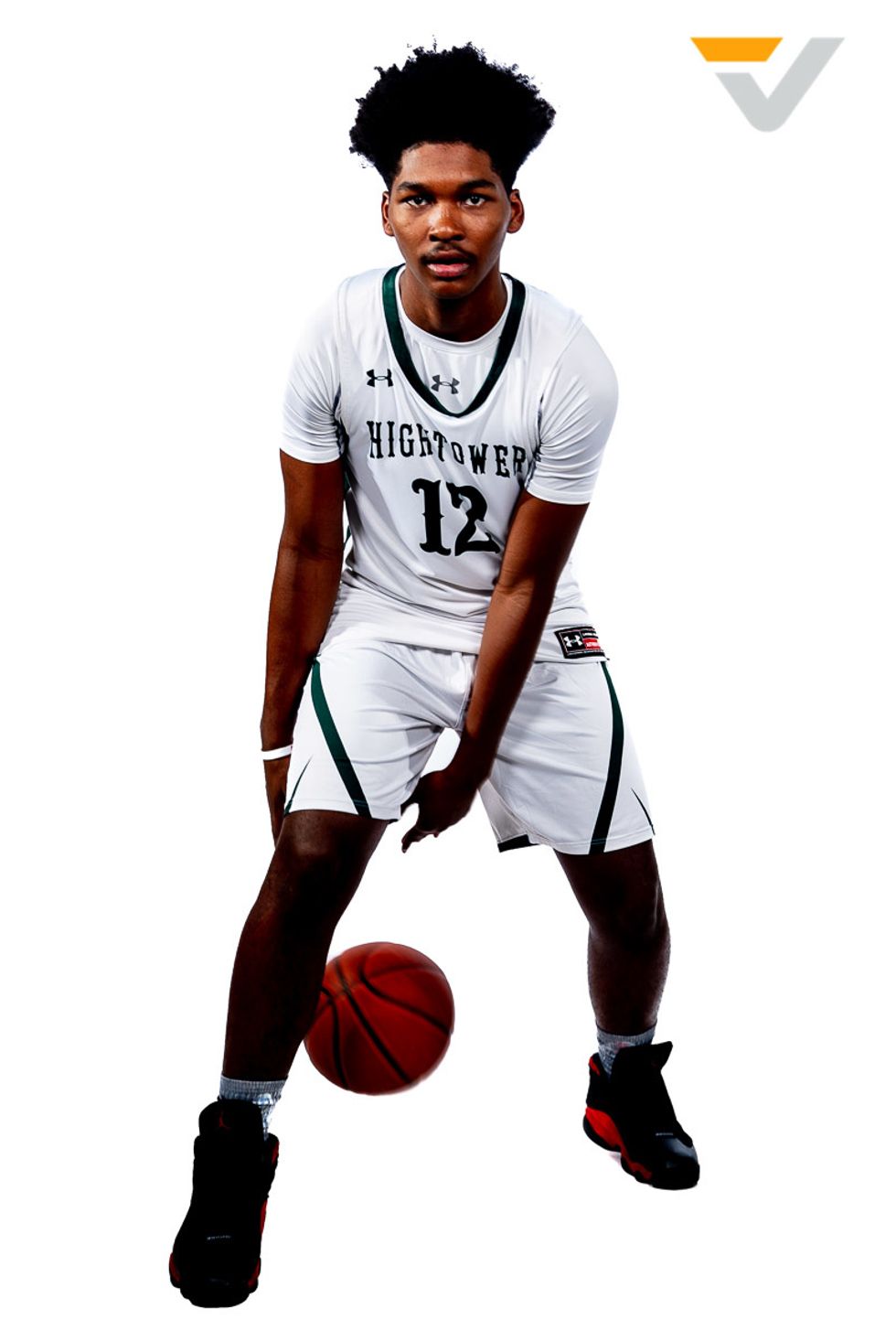 Griggs is the future of Houston-area basketball. The sophomore could be the top player in Texas for the Class of 2022. He scored 43 points in the Regional Semis to go to State. He can shoot, attack the rim and can run the offense. He will be a big "get" for any college team who signs him. Griggs loves the big stage.
No. 13 Dwight McGlothern, Klein Oak, Football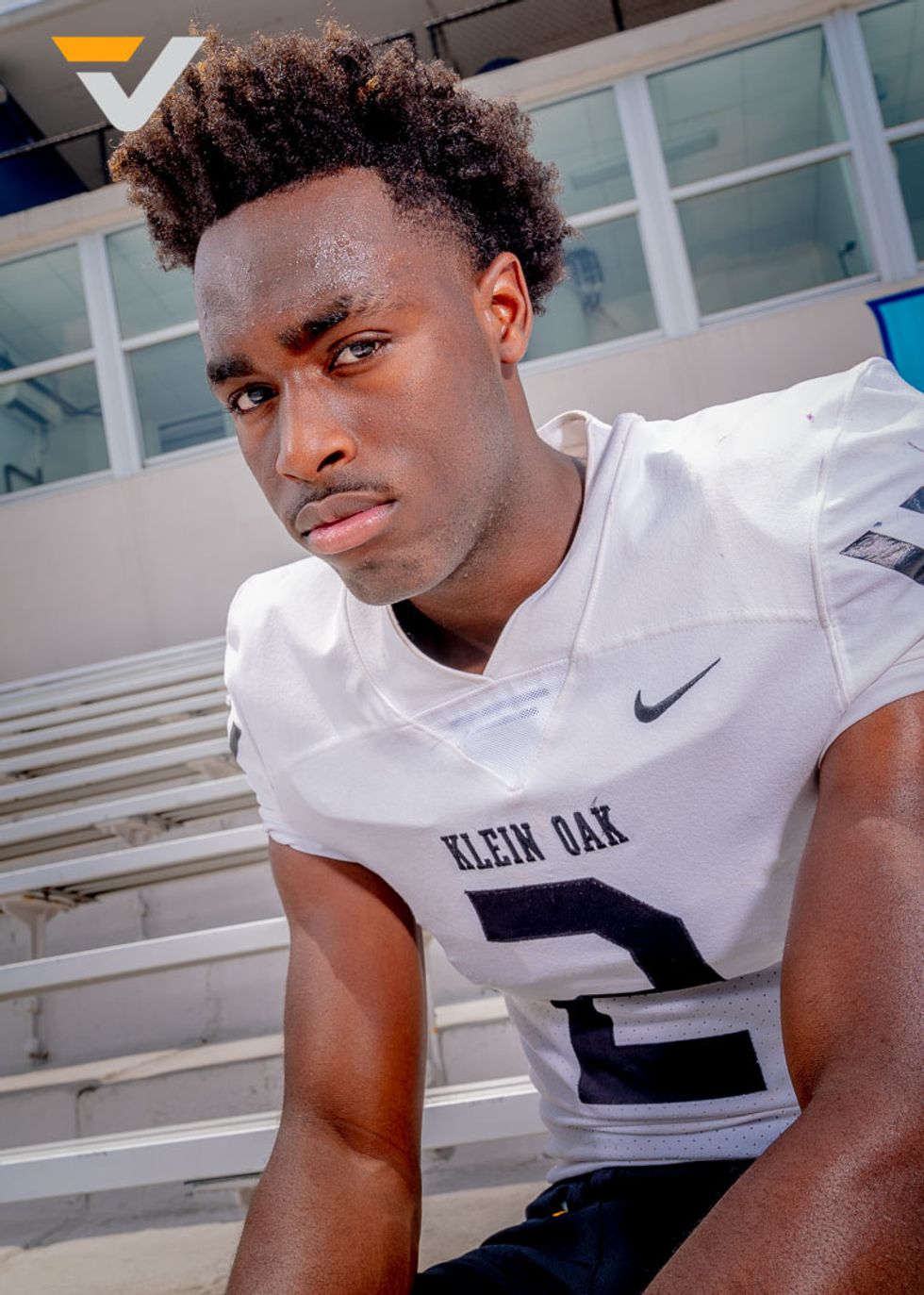 From New Caney to Trinity Christian in Cedar Hill to Klein Oak, McGlothern may have been the best senior football player in the city. The LSU-commit covered his opponents' top target and was the leading WR. Dude did it all as a move-in senior. Under the direction of coach Jason Glenn, McGlothern shook a "me-first" reputation and became a great teammate and leader. He also had two INT's in the US Army All-American game. Big-time competitor and not afraid to be the next big thing at "DBU."
No. 14 Laila Owens, FB Bush, Track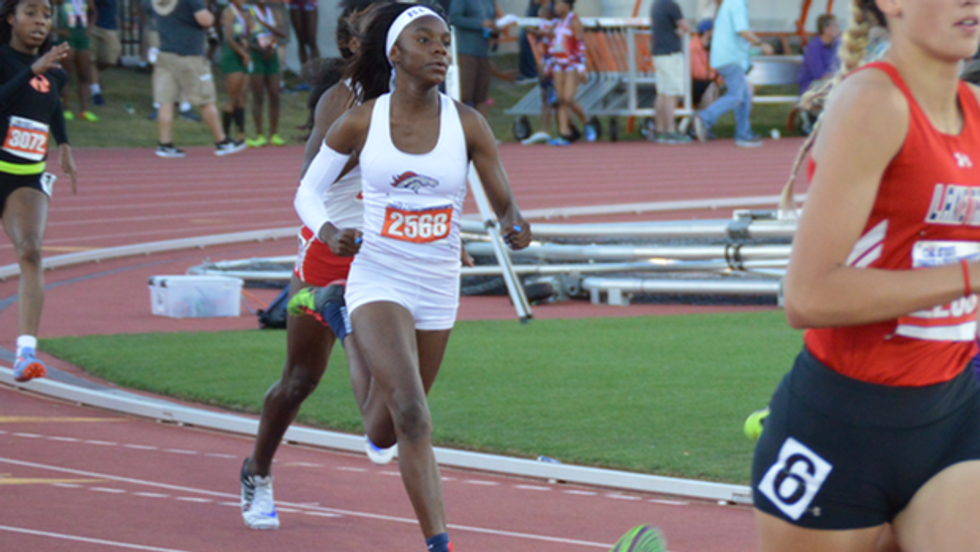 Owens has signed with Texas A&M for track and she is crazy fast. She is a State Champ and has the top 200-meter time in the country. FB Bush has had a line of great female track athletes and Owens could be the best. She's been dominant since her freshman year.
No. 15 Ellie Echter, Fulshear, Volleyball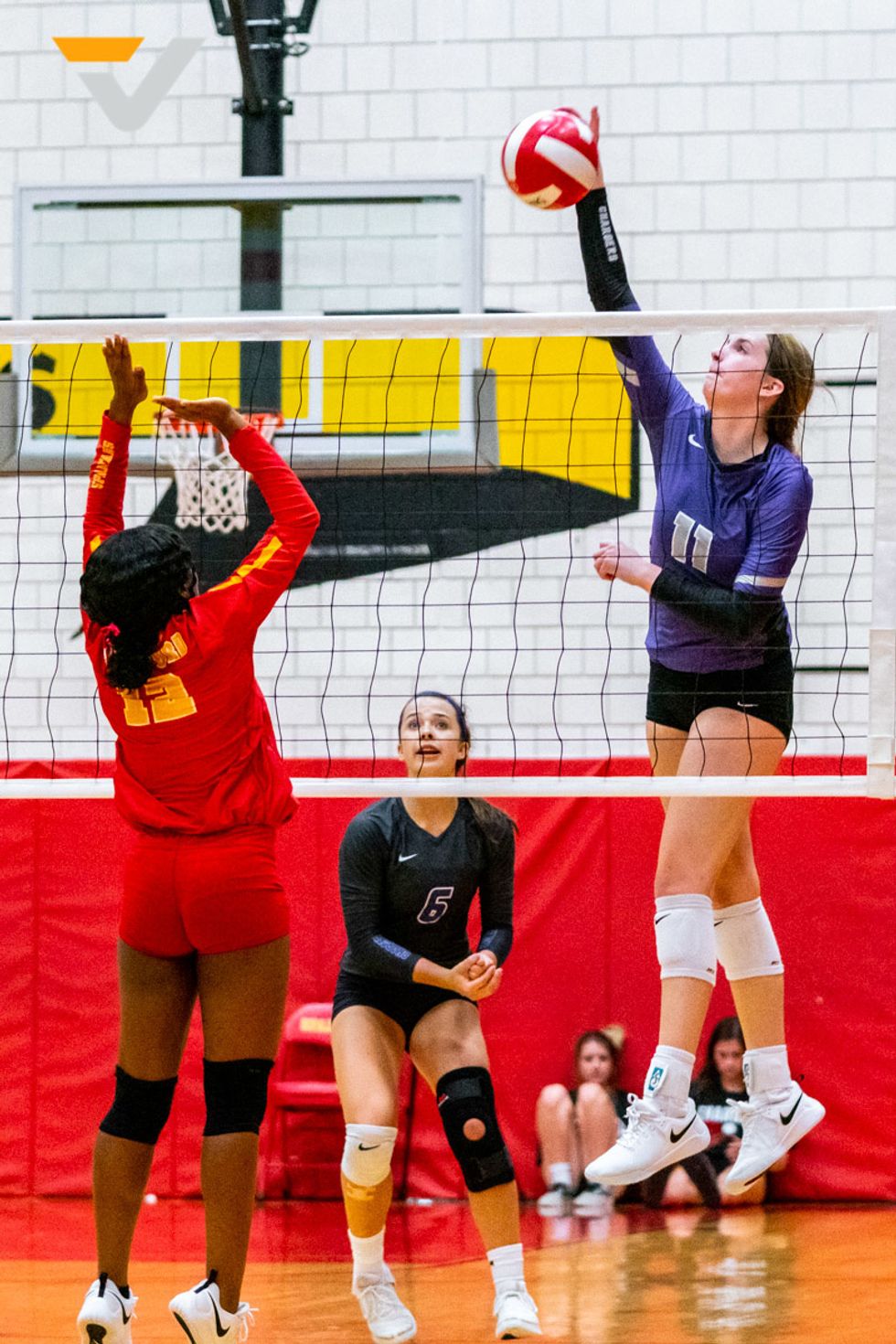 The only-child is a draw, right? Ava Underwood (Texas A&M) and Alexis Dacosta (Baylor), just so happened to transfer to Fulshear last year with hopes of winning the school's first-ever State Title in Class 4A volleyball with Echter – an LSU-commit. She's a beast with a serious competitive side. Will she be able to lead Fulshear as the Chargers move up to Class 5A? Not to mention, she's in the Top 5 percent of her class with a 4.5 GPA.
No. 16 Ryan Schoppe, La Porte, Cross-Country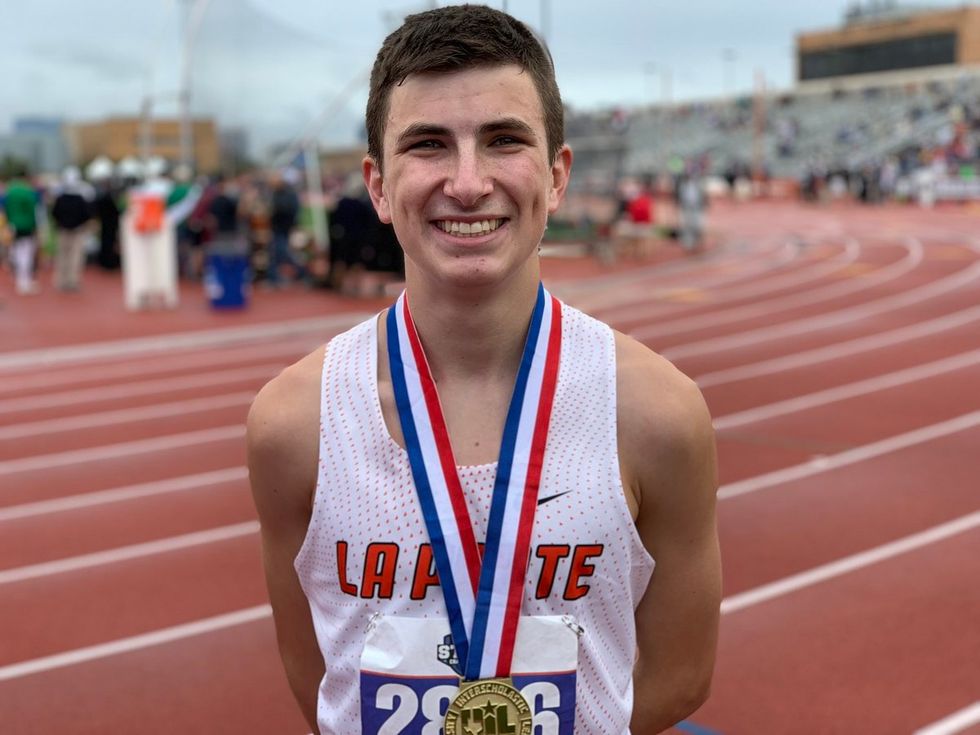 Down in La Porte, on the edge of the Ship Channel, is an Iron Man, Schoppe won the Class 6A UIL cross-country meet in fine fashion. He beat the 15-year-old state record by 32 seconds. He's headed to Oklahoma State in the fall.
No. 17 Mya Holmes, Texas City, Softball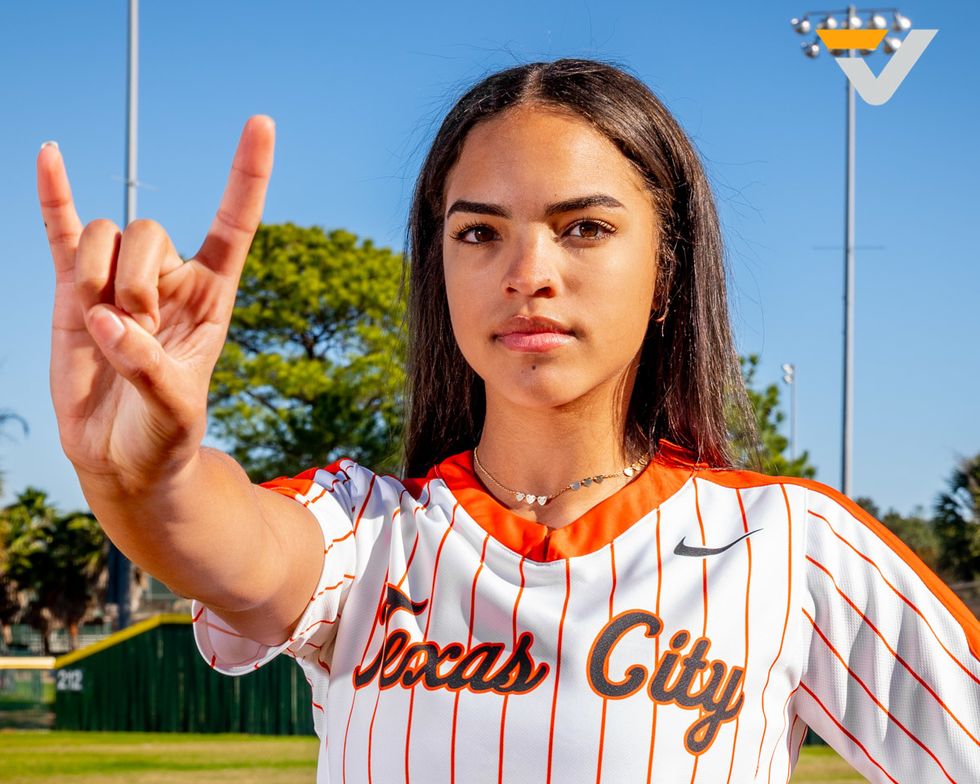 The rangy shortstop is the future of Texas Longhorn softball. She's great on defense, but may be even better in the batter's box. She's the leader of the 'Stings and has a bright future.
No. 18 Stephen Campbell, FBCA, Golf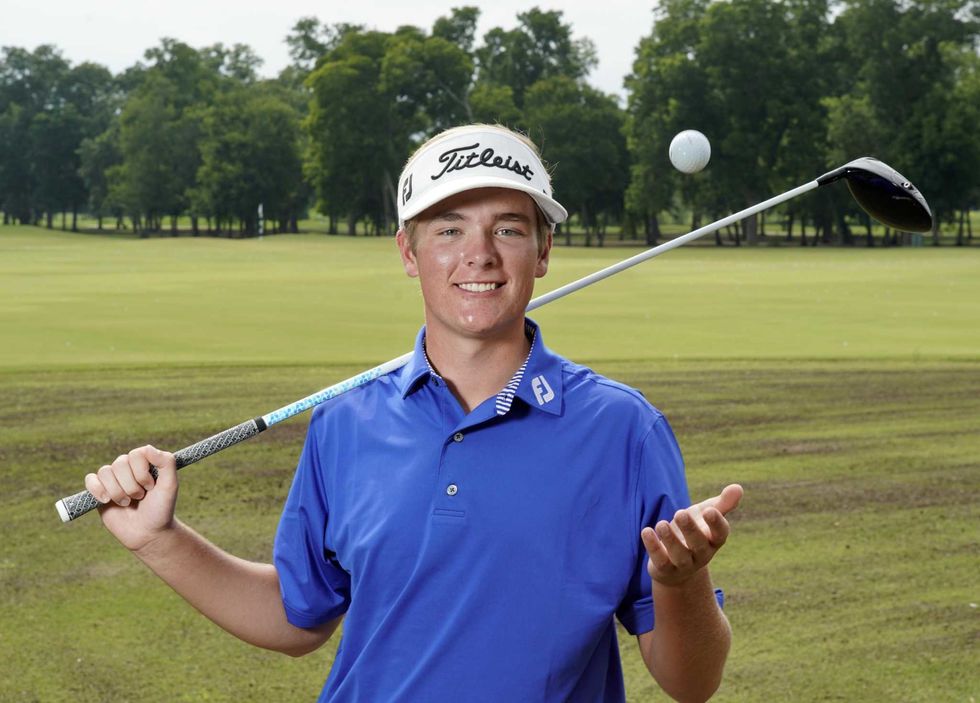 The Houston Chronicle
The 2019 TAPPS Class 5A state champion and the 24th-ranked AJGA Rolex Junior in the country is magnetic. The Oklahoma-commit regained his passion for golf entering high school and has left opponents in his wake on the high school and the elite-tournament circuits.
No. 19 Nakeeya McCardell, Kinkaid, Basketball and Lacrosse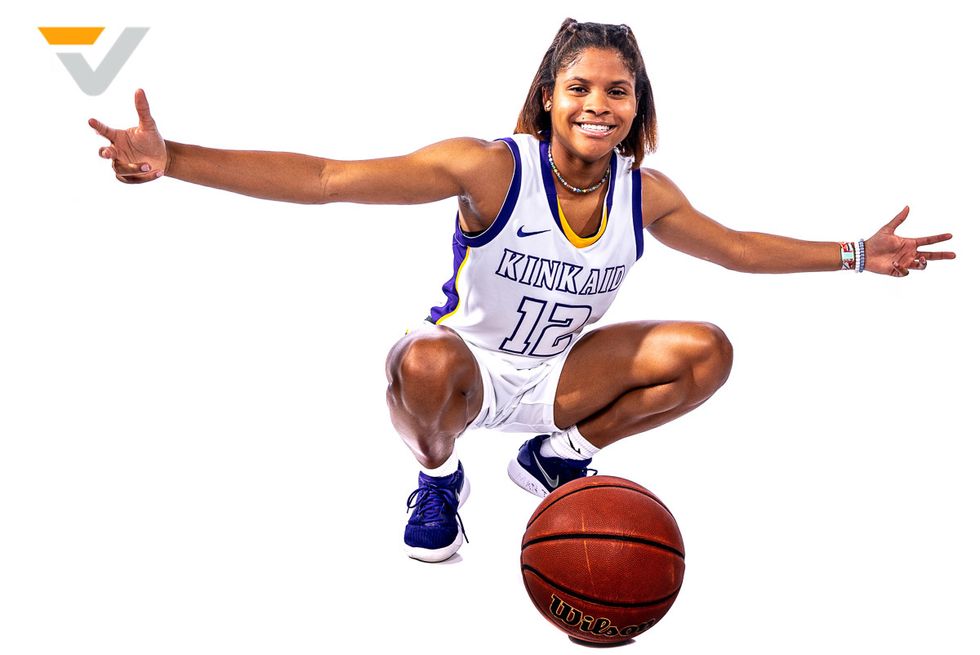 Her dad played 17 years in the NFL and her sister Nia (Rice-signee) was an Under Armour All-American in volleyball at Ridge Point. Nakeeya is a two-sport star, leading her Falcons in girls' basketball and in lacrosse. She's off to Oregon to play Lax as a national recruit.
No. 20 Victoria Ryan, Second Baptist, Basketball and Softball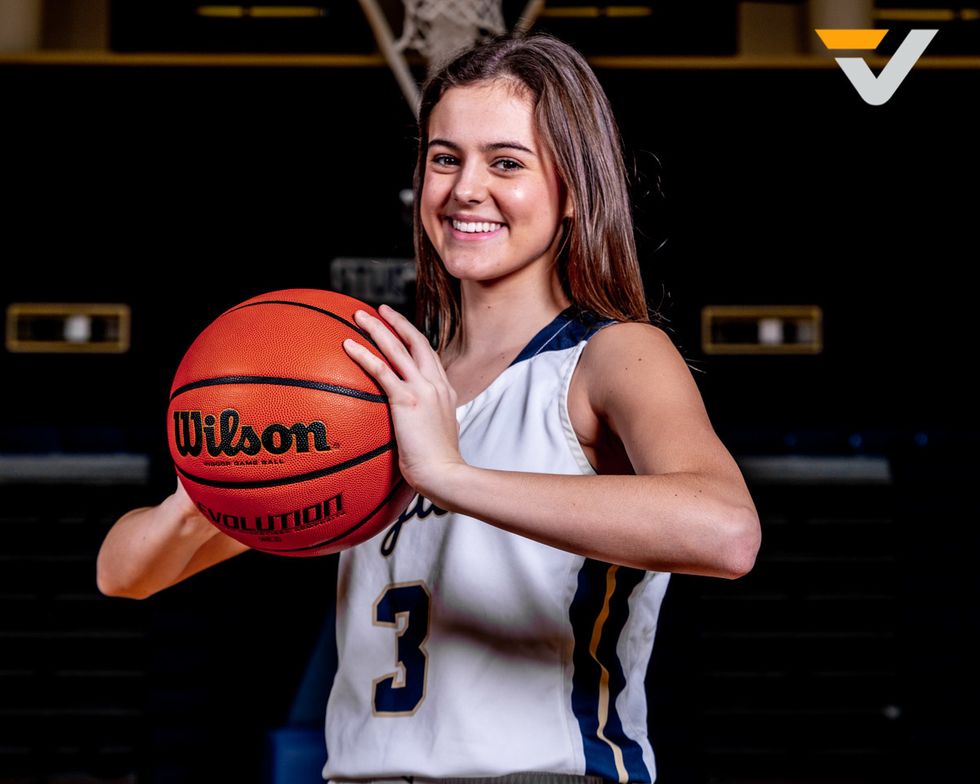 The grand-daughter of MLB Hall of Famer Nolan Ryan and daughter of Reid Ryan of Astro management, Victoria Ryan is an athlete in her own right. She led Second Baptist to the TAPPS 5A Finals in hoops and is a talent on the softball diamond. While she's a great athlete, she could have a broadcast career – she's really good in front of a camera and with a microphone in her hand.