Shana Willeford (VYPE Media)
Many athletes across the metroplex have made their dreams of playing at the next level a reality. It starts with campus visits and offers and ends in commitments and signings. Dallas Christian senior running back, Zach Hernandez, took to social media on Wednesday to announce his commitment to Southern Methodist University. Following his announcement, VYPE DFW interviewed him regarding his decision.
Hernandez has racked up over 4,300 yards and 52 touchdowns in his high school career. After playing in Rockwall for his freshman and sophomore seasons, Hernandez transferred to Dallas Christian School up the highway in Mesquite, Texas where he helped play an integral role in leading the Dallas Christian Chargers to another state title. Hernandez was named First Team All-State and continues to put in the hard work and dedication that it takes to continue striving to be the best on and off the field. VYPE was able to catch up with Hernandez for an exclusive interview:
Staying close to home is always exciting. While you get to continue your football career, you already have a built-in fanbase ready to cheer you on. What helped influence your decision to choose SMU?
"It's obviously a close place to home, but I fell in love this visit and it's a great place to pursue my law degree!"
You've made quite the impact with Dallas Christian, what has been your favorite memory on the Chargers' squad?
"I think it's winning that state championship, but there's so many memories on and off: we won Coach Wheeler's 300th game, all the funny locker room moments, every day is a day to remember here at Dallas Christian."
When did you start playing football? Who got you interested in the sport?
"I started playing ball when I was around 8. My dad took me out to a select team practice for a team called the Panthers and I fell in love with football in that moment."
Which professional athlete do you look up to most and why?
"I wouldn't say I look up to anyone. I just follow God and I think I have the best work ethic and determination instilled in me. I don't have to look up to someone."
As you get ready to leave your high school career behind, what do you feel has been your biggest accomplishment?
"Some might say it's winning a state title, but I'd have to say it's just the durability of me breaking a 6A record. It's pretty cool. I don't know, though. That state title felt really good. I just enjoy the game."
As you get ready to prepare for the NCAA, what are your main goals?
"My main goal is just to show everyone 'me'. I know what I am capable of and I just have to do 'me' and they'll find out that I've been doing this my whole life."
Do you have a game day routine that you stick to?
"A game day routine for me looks like eating food and listening to music in my locker. Thinking about football and just visualizing success. I am the quietest thing on a Friday night. Then I go stretch before we warm up."
What do you do in the offseason to keep your skills sharp?
"I workout with my trainers Phillip and V who is a former Tech player; his son plays there now."
What has been your mindset going into each season?
"My mindset every season is to just be better than last year. I want to be the best at everything I do."
In your opinion, what has been the secret to your success and your team's success?
"There is no secret. You get in the gym to lift weights and you put your head down to just run; do what you have to do to stay disciplined."
Hernandez has been active on social media expressing his gratitude to everyone who has helped him along his journey posting a special thank you to his parents, coaches, trainers, and more!
Yesterday was a lot about the players for our big days but I just want to say thank you to everyone who helped along the ride. Starting with moms and dad, coaches who helped me everyday, trainers, and even coaches who told me no. Lastly Phillip for pushing me to be a better me! pic.twitter.com/9HuDCv1JQa
— zach hernandez (@zach_football2) February 2, 2023
Photos provided by Cindy Feris
Cypress Ranch baseball and the Cypress community are reeling from the recent passing of 2022 Mustang alum and SFA Lumberjack Micah McAfoose.
On January 20th, McAfoose, 18, tragically passed away in a head-on collision with a semi-truck, in Corrigan, TX, while coming home from SFA for the weekend. The Cypress community and Cy Ranch baseball are heartbroken by the loss of the young man they have come to know, over the years.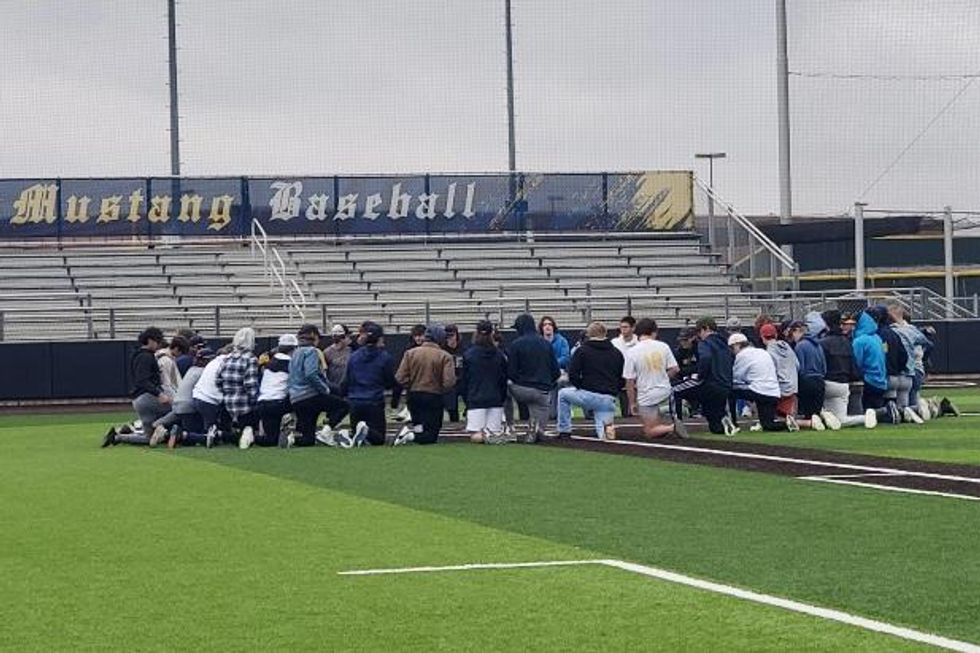 Cy Ranch Mustangs Baseball and loved ones pray in memorial of Micah
McAfoose played catcher for the Mustangs between 2019 and 2022. His teammate Charlie Feris (2022 District 16-6A MVP), was at his current school (University of Texas) when he heard the news of his friend's death.
"Micah meant everything to the team," said Feris. "He was the leader that everybody looked up to and came to when they needed something. His passing impacts the team because everybody was so close to him because of his positivity. This will make the whole team and players come together to make the bond even stronger than before. It's affected the [Cypress] community because it felt like everybody knew Micah. No matter where you went or who you talked to, someone always had a funny/inspiring story about him."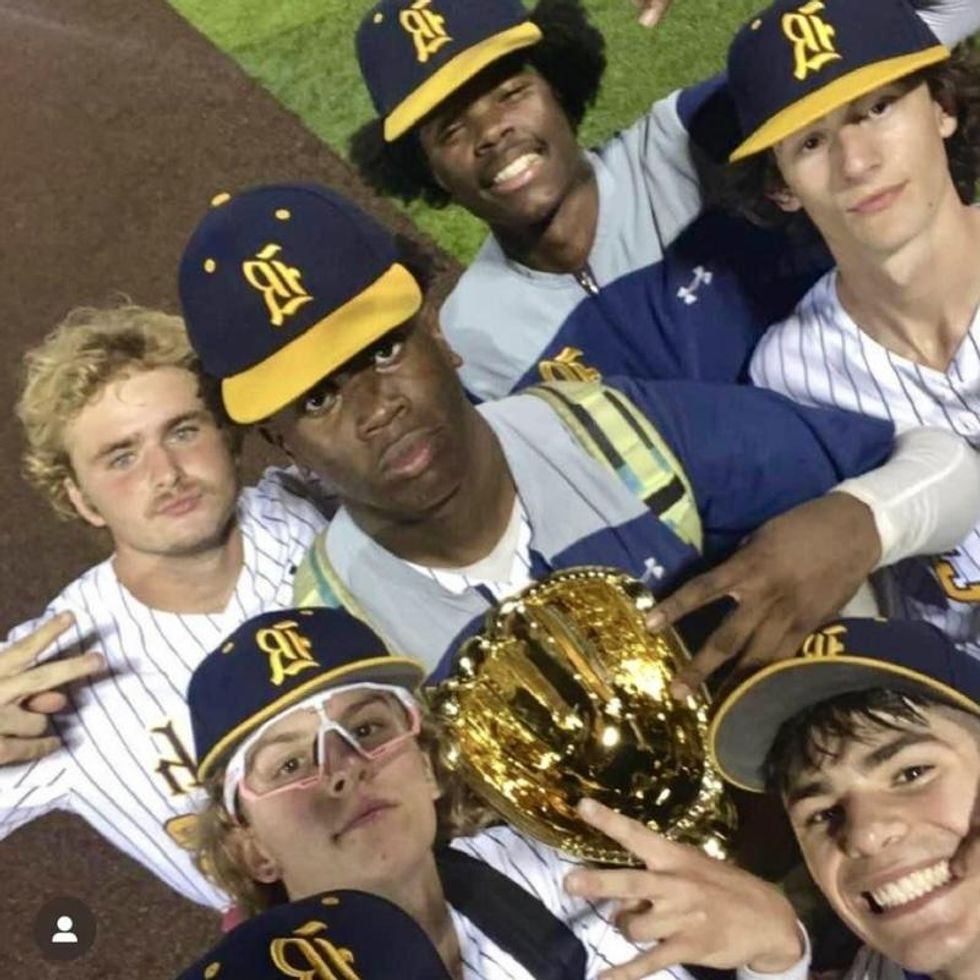 In response to Cy Ranch's loss, Charlie's mother, Cindy Feris, was compelled to start a GoFundMe page in order to commemorate Micah as well as unburden his family of funeral expenses during their time of grief.
"The GoFundMe page was created while I sat in sadness, trying to think of anything I could do to try and help the [McAfoose] family," said Feris. "Then I thought the last thing I wanted the family to think about during their tragic loss, was the cost of burying their son. I sent it out to our Cy Ranch community page, not even sure how much it would actually make. Within two hours it had raised thousands, and it showed the love and support for Micah and his family. The generosity of everyone has really brought tears to their eyes."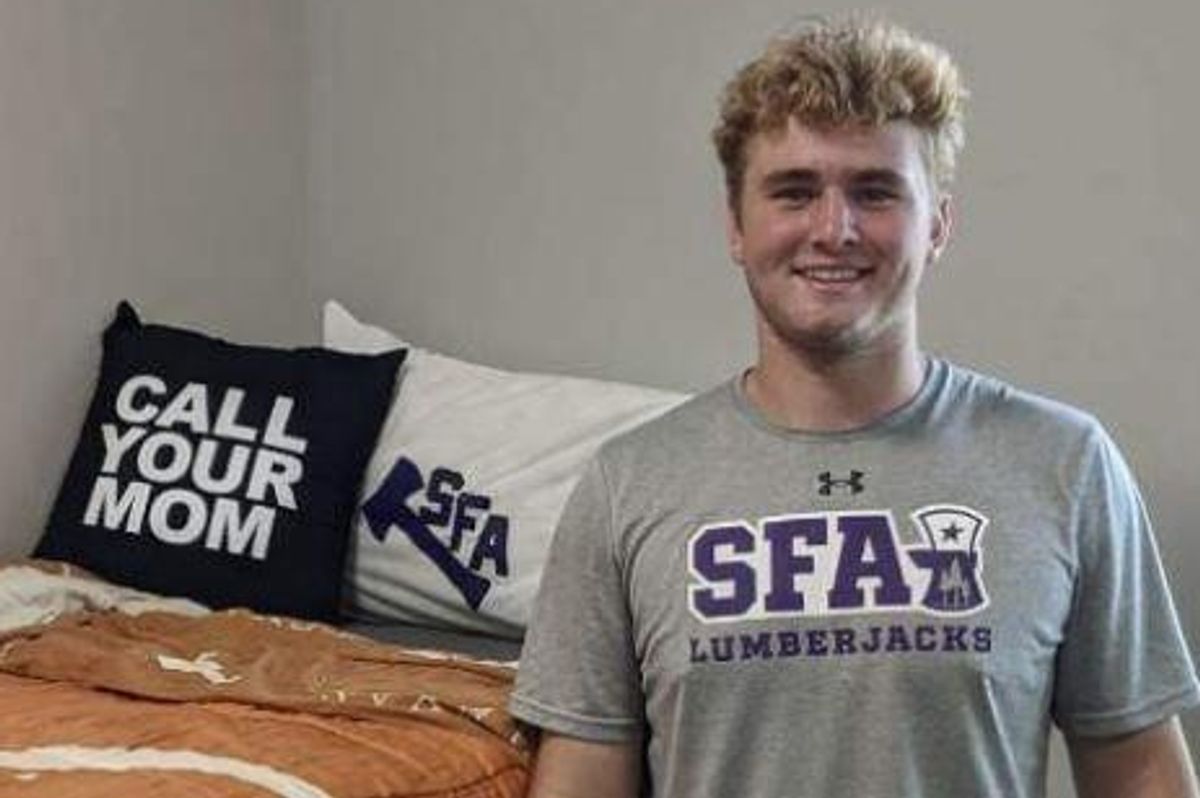 With Spring baseball quickly approaching, Cy Ranch will push on. However, they will embark upon their season with McAfoose in mind which is exemplified by the new team motto -- "Win for 'Foose" -- as seen on the socials of several Mustangs and shirts with #LoveLikeMicah spread across the front. Furthermore, the team will commemorate Micah in their own special way, according to Cy Ranch senior OF Jackson Priest.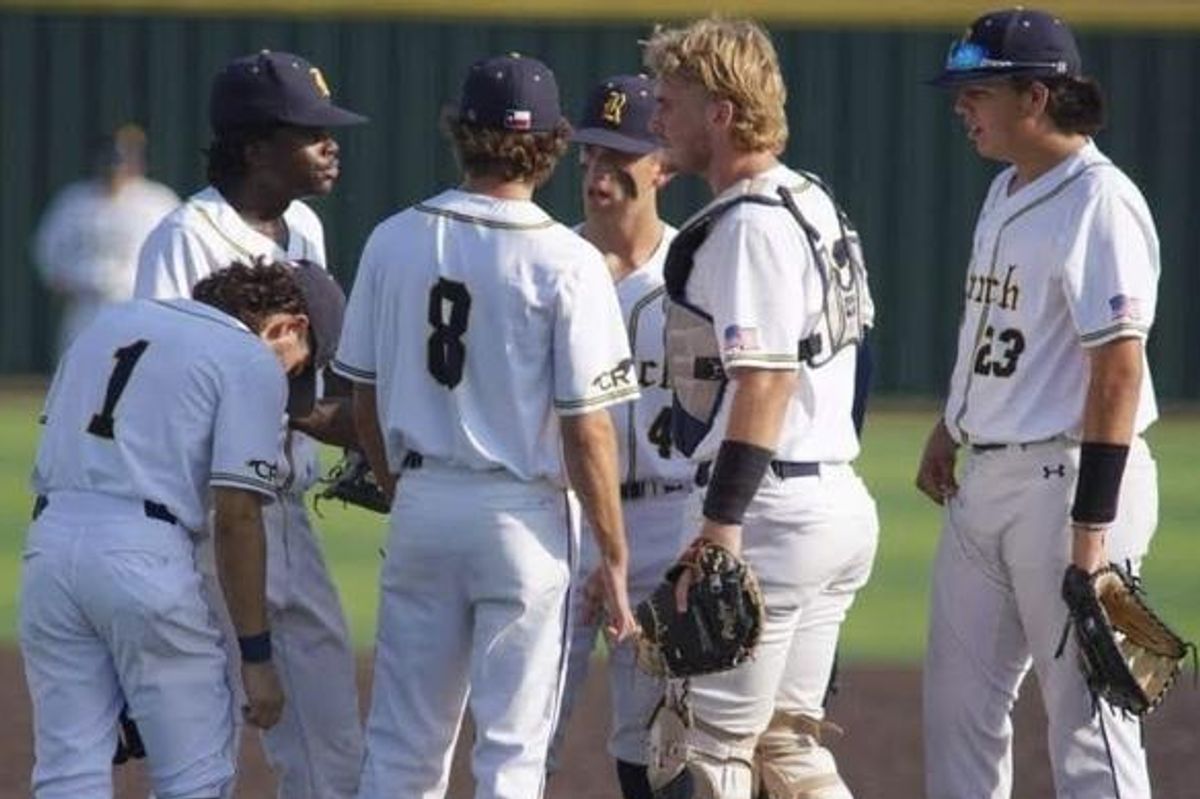 "The saying 'Win for 'Foose' means just that," said Priest. "We're going to go out, play hard like it's the last game you'll ever play and we're going to win. Losing Micah is sad because he was the leader, the hype man, the goofball, and most importantly, the role model. It hurts, but it's brought our team together and motivated us more than ever to win State. Micah had this pearl necklace that he made for an Eco-Fair project, and he wore them in the postseason calling them 'Playoff Pearls'. This season, our team will be wearing our own to honor our friend, Micah."
VYPE Media, and the people of Houston offer our deepest condolences to his family, teammates and those close to him.
The funeral of Micah Alan McAfoose will be held on February 4 at Cypress Bible Church, with visitation starting at 1:00 and the ceremony beginning at 2:22 pm.
Click here to support the McAfoose family on Micah's GoFundMe page
Join the #VYPETEAM
Get up to date news from all over the country!