With the end of football season comes the VYPE HOU Public School Defensive Back of the Year Fan Poll Presented by Freddy's. VYPE HOU sorted through all of the stats from around H-town this season and has narrowed it down to some of the top athletes in the area. Be sure to vote for your favorite athlete out of the ones listed below!
Voting closes Wednesday, February 15th at 11:59 p.m. CST
Please note that the use of voting software or bots will result in a deletion of votes and a potential DQ from the contest. PLEASE try to keep this fair and fun for all involved!
All athlete polls and their content are only associated and created by VYPE Media and its staff. The content is not created or voted on by any corporate sponsor or marketing partner. Please contact VYPE Media directly if you have any questions, comments, or concerns around our Fan Polls.
The Freddy's Way: Enjoying great food without a long wait doesn't mean your meal has to be cooked before you order it. From steakburgers to sundaes, Freddy's makes food fresh after you ask for it because that's the kind of quality you deserve. Take a moment to catch up with friends and family; it's almost time to eat. Click here to see the nearest Freddy's location to you!
By Justin Hartojo
The recruiting game never stops, especially in this college football climate.
For over a decade, VYPE has dropped it's Hot 100 Recruits for the next season. With National Signing Day over and Junior Days underway, it's time to unveil the next collection of college prospects.
The Class of 2024 is loaded, period. The QB Class is one of the best in years with Willis' DJ Lagway, The Woodlands' Mabrey Mettauer, Cy-Fair's Trey Owens, Atascocita's Zion Brown and Episcopal's Karson Gordon.
Three of VYPE's Top 10 are offensive linemen, who are highly-coveted, national recruits. Three OL from The Woodlands are on this list, all with offers. The Highlanders should be able to bully teams up front.
On the defensive side of the ball -- the Bayou City boasts 16 talented DBs, eight LBs and 12 DLs.
Rankings will move around in May as new players emerge and the list is re-calibrated. Stay tuned.
...
VYPE HOUSTON'S HOT 100
(Compiled by Jackson DiPasquale and Matt Malatesta)
1. DJ Lagway, QB, Willis, Florida-commit
2. Justin Williams, LB, Oak Ridge
3. Ashton Funk, OL, Tompkins, Texas A&M-commit
4. Maurice Williams, DB, Shadow Creek, LSU-commit
5. Zion Kearney, WR, Hightower
6. Mabrey Mettauer, QB, The Woodlands, Wisconsin-commit
7. Blake Ivy, OL, Clear Springs
8. Logan Thomas, DE, Paetow
9. Bennett Warren, OL, FBCA
10. Joseph Jonah-Ajonye, DE, Oak Ridge
11. Dakyus Brinkley, DE, Seven Lakes
12. Jeremy Payne, RB, Hightower
13. Damani Maxson, DB, Clear Lake
14. Trey Owens, QB, Cy Fair, Texas-commit
15. Gibson Pyle, OL, Klein Cain
16. Jelani Watkins, WR, Klein Forest
17. Braylon Conley, DB, Atascocita
18. Rodney Bimage, DB, Dickinson
19. Xavier Atkins, LB, Summer Creek, LSU-commit
20. Hunter Moddon, Athlete, Clear Lake, Texas-commit
21. Nate Kibble, OL, Atascocita
22. Jordan Washington, TE, Langham Creek
23. Zion Taylor, DL, Shadow Creek, Houston-commit
24. Ray'Quan Bell, OL, Westfield
25. Edward Smith, DE, Pearland Dawson
26. Koltin Sieracki, OL, The Woodlands, Baylor-commit
27. Xai'Shaun Edwards, RB, Clear Springs
28. Ryan Hughes, OL, The Woodlands
29. Andre Thompson, WR, Episcopal
30. Joshua Lair, DB, FB Marshall
31. Jamaal Wiley, RB, Stafford
32. LaVonte Johnson, DB, CE King
33. Frankie Arthur, RB, Oak Ridge
34. Mason Dossett, WR, Ridge Point
35. Jonah Cardenas, RB, St. Thomas, Texas Tech
36. Ashton Bethel-Roman, WR, Ridge Point
37. Tristen Brown, WR, Lamar
38. Kaleb Blanton, LB, Manvel
39. Zechariah Sample, WR, Jordan
40. Charles Anderson, DE, Dawson
41. Ian Flynt, TE, Katy Taylor
42. Lloyd Avant, RB, Summer Creek
43. Carter Jenkins, DB, Klein Forest
44. Chris Gant, DB, Klein Collins
45. Will Cianfrini, WR, Galveston Ball
46. Luke Carter, TE, Katy
47. Karson Gordon, QB, Episcopal
48. Imauree Holmes, Athlete, Willis
49. Owen Carter, WR, Cy-Fair, Rice-commit
50. Sam Mattingly, LB, Magnolia West
51. Mason Fleming, DL, Manvel
52. Coen Echols, OL, Katy
53. Tyler Cooks, LB, Manvel
54. Tonook Hines, WR, Dekaney
55. Michael Sylvalie, LB, Clear Springs
56. Wyatt Young, Athlete, Tompkins
57. Breylan Thompson, DB, Episcopal
58. Luke Webb, DL, Deer Park
59. Eduwa Okundaye, DE, Tompkins
60. Avery Demery, S, Manvel
61. Carson Williams, DB, Westfield
62. Jordan Reeves, RB, Lamar
63. Kaleb Thomas, TE, North Shore
64. Frank Moss, OL, Heights
65. Markie Grant, DB, Dekaney
66. Christopher Barnes, WR, North Shore, PVAMU-commit
67. Mitch Melton, LB, Conroe
68. Taji Atkins, RB, Westfield
69. Tucker Parks, QB, Klein Collins
70. Tatum Johnson, DB, Cinco Ranch
71. Ephraim Dotson, DB, Hightower
72. Joseph Uguwu Jr. OL, Paetow
73. Dillon Dixon, LB, North Shore
74. Debraun Hampton, WR, Willis
75. Christian Nwosu, DE, Dekaney
76. Everett Champlin, OL, The Woodlands
77. Tracey James II, WR, Cy Ranch
78. Rhys Phillips, TE, Tompkins
79. Michael Wilson, RB, Klein Collins
80. Patrick Bridges, WR, Pearland
81. Nicholas Peace, DB, Dickinson
82. Favour Owodoyin, DE, Oak Ridge
83. Dominic Rue, DB, Nimitz
84. Bryce Burgess, RB, Dawson
85. Levi Fontenot, Athlete, Crosby
86. Victor Aderungboye, TE, Dulles
87. Luke Rivas, WR, Stratford
88. Dallas-Patrick Alo-Suliafu, DE, Katy
89. Trey Morris, RB, Cy Falls
90. Oliver Miles, RB, El Campo
91. Josiah Herndon, WR, Barbers Hill
92. Zion Brown, QB, Atascocita
93. Ashton Coker, DL, Taylor
94. Blessed Adewumi, OL, Cy-Fair
95. Sean Thompson, DB, Episcopal
96. Duece Barrington, QB, Fulshear
97. Armond Owens, OL, Elkins
98. Kennard McGuire, DB, George Ranch
99. Rae'g Dailey, WR, CE King
100. Terrence Guillory, WR, North Shore
Lutheran South Academy returns to the diamond, beginning the Pioneers' campaign to reclaim the TAPPS-D2 State Championship.
From 2019 through 2021, Lutheran South Academy became the "hunted", winning three consecutive titles. Last Spring, it appeared that they were on the verge of claiming their fourth in a row before falling to the eventual 2022 State Champions Second Baptist School in the Semis.
This season, they are the "hunters".
With a new group of players -- led by seniors Rowdy Sowers and Blaine Birkelbach -- LSA will aim to flip the script.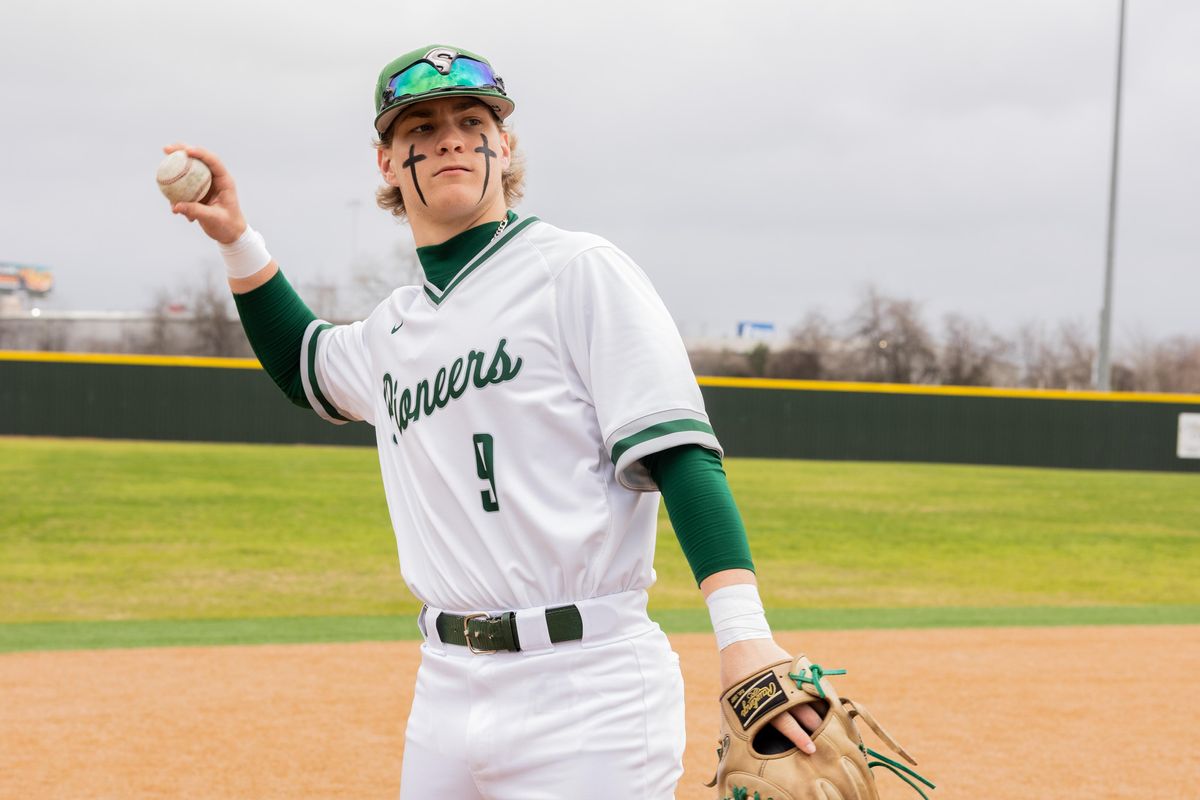 LSA's Rowdy Sowers
"We're used to always having a target on our backs," said Sowers. "It's kind of different this year with us having to chase somebody. At the same time, it's the same standards we've always had in the past. We know what we need to do to get back on top."
Considering he's a senior, Sowers will be expected to set the tempo for the young LSA team, which features several talented underclassmen, including two University of Texas commits -- Marcus Cantu and Victor Coronado.
"In the past, our seniors have really established a great culture and that's something that we seniors want to do for this group," Sowers said. "I hope to keep building on that culture, not just in baseball, but helping these underclassmen to be better people, better men and better followers of Christ."
Birkelbach will also be making his senior debut this Spring. After transferring from Pearland, Birkelbach's junior season saw him have a breakout year for the Pioneers, leading to him earning first-team, all-district/all-state honors in 2022. The change of pace at LSA has allowed him to become a key player on this championship-caliber team.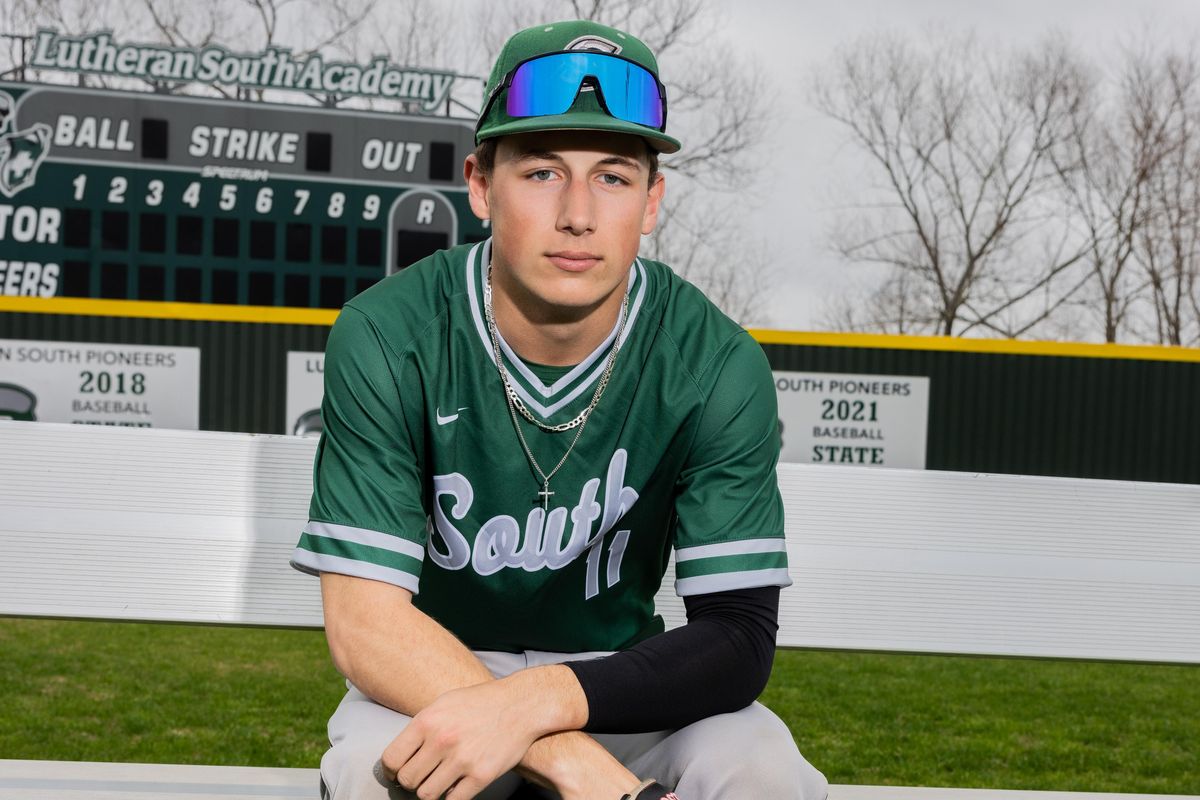 LSA's Blaine Birkelbach
"I've definitely noticed a different culture here [LSA], especially with the coaching and the bonds between the players, " said Birkelbach. "Everybody just knows everybody here, so it's been a fun journey with the tight-knit community that exists at LSA. You play a game one night, then you come back and everybody is picking you up, saying 'good job' or 'tough loss'. They're all just there to kind of pat you on the back, which I love."
Birkelbach will be playing baseball at Alvin Community College following this final season.
"I hope to carry over the grit and the work ethic," he said. "I've always been one to never stop working, regardless of my ups and downs. One thing that I've learned here that's helped me out a lot, is that 'it's not all about you'. Every success and failure is owned by you and your brothers, your teammates and your coaches. No matter what, that ability to thrive, as a team is irreplaceable."
The TAPPS baseball regular season is finally underway. It will only be a matter of months before LSA has the potential to carry out its goal of taking back the title.
Join the #VYPETEAM
Get up to date news from all over the country!