King's Ridge Magazine: Swimming for State
May 10, 2021
THERE IS THAT ONE SPECIAL INGREDIENT THAT A COACH KNOWS THEIR TEAM NEEDS TO HAVE SUCCESS.
It can range from pure athleticism to leadership and everything in between, which are their keys to winning.
For Jillian Dilbeck's boys swim team, it was team morale. The Tigers came together like no other team in Dilbeck's tenure.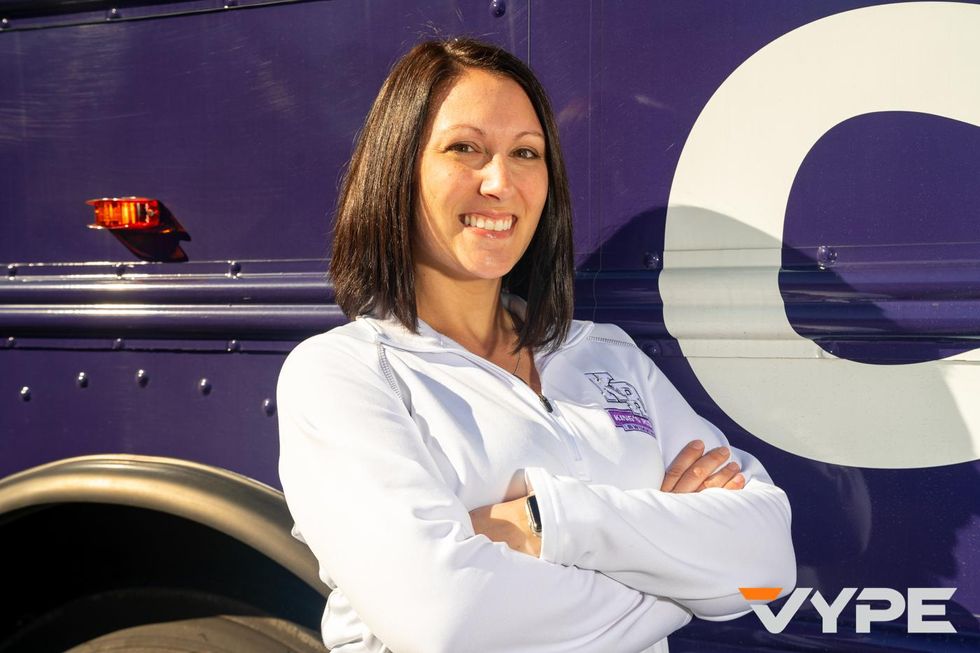 "Just for that team morale to be better together was different this year than any other year," she said.

Here's a prime example.
There was one meet that the guys missed qualifying by just tenths or hundredths of a second. That was like water up the nose.
"They were like 'we're going to get this'. Sure enough, the next swim meet they qualified."
At the Creekview HS Tri-Meet in November, the Tigers came away with that first batch of state qualifiers.
After months of swimming, the Tigers had their state contingency set in January as Joel Strauss, Pablo Marin, Chipper Levy, John Robinson, Griffin Johnson and Mason Tucker had qualified for the state meet at Georgia Tech.
"Every season is state championship or bust," Dilbeck said. "I have been a coach for seven of the eight years that I've been at King's Ridge, I've taken a swimmer to state every year but one."
At the 2021 GHSA State Swimming Championships, King's Ridge boys finished 15th overall as a team scoring 94 points.
Strauss took eighth in the 200-yard freestyle, fourth in the 500-yard freestyle; Marin placed fifth in the 100-yard butterfly and 13th in the 100-yard freestyle. The 200-yard freestyle relay team (Robinson, Strauss, Levy, Marin) took 12th and the 400-yard freestyle relay (Strauss, Levy, Johnson, Tucker) took 13th.
So, what does it take to be a high-level swimmer like these guys?
"Endurance, endurance, and endurance," Dilbeck said with a smile and a chuckle. "Also, self-motivation because it is so easy to quit. It's those students who have that self-encouragement to keep on going make it."
Dilbeck is set to enter her eighth season leading the KRCS Swimming Team in 2021-2022 and coaching is way more than just a job.
"This is my family," she said. "The relationships that I build with my students and my faculty is stronger than anywhere I've ever been."