King's Ridge Magazine: Culture Change
May 06, 2021
WHEN TERRY CROWDER WAS HIRED AS THE KING'S RIDGE HEAD FOOTBALL COACH, HE IMMEDIATELY PUT THE TIGERS PROGRAM ON THE MAP.
He put a stamp of credibility on the Purple and White.
Crowder has been a part of two state titles – one as the defensive coordinator at Camden County (2003) and the other as the head coach of Chattahoochee High School, which went 15-0 in 2010.
He's been the Atlanta Journal Constitution Coach of the Year, the Atlanta Touchdown Coach of the Year, and the GACA Coach of the Year.
Most recently, he's been the head man at Creekview and then Denmark.
VYPE caught up with Crowder this offseason to see what the ol' ball coach has in store for an encore after the Tigers reached the postseason in 2020.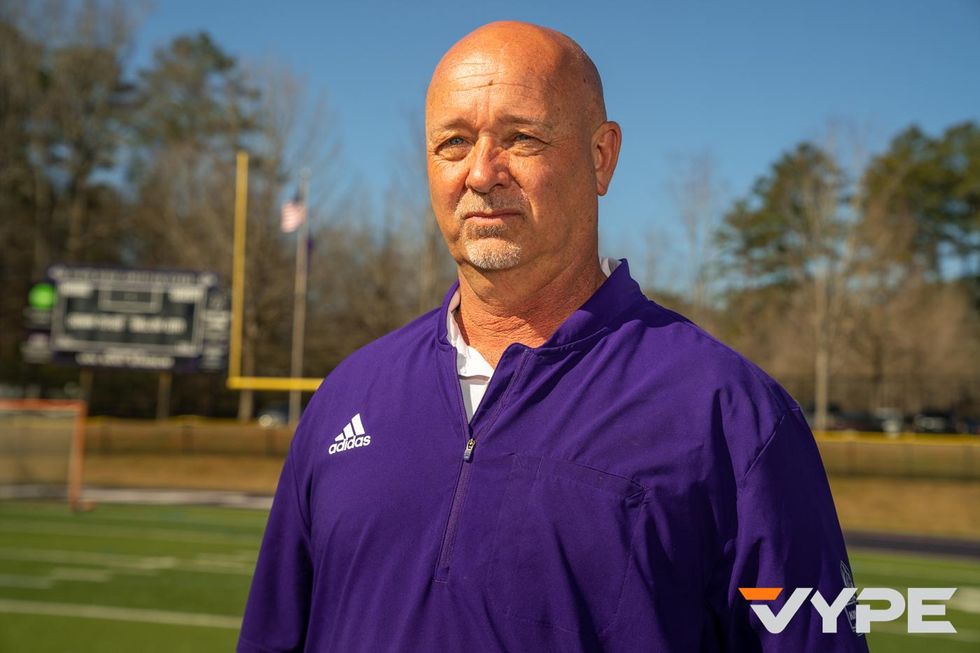 VYPE: Explain the turnaround and what attracted you to King's Ridge?
CROWDER: "Look, this is my livelihood. Leading up to last season, I wouldn't say it was a rec team, but King's Ridge was just playing football. This is what me and my coaches have done for a living for decades and we are serious about it. We are going to put the best team on the field. I've been in this area for 20 years and I've always thought King's Ridge was a hidden gem. When the job came open, I knew this was the next place for me. I plan on finishing here."
VYPE: What's one of your cornerstones in building football programs?
CROWDER: "No. 1, you have to represent your school. You have to love and be proud of your school. You are not going to step on this field unless you have KR gear on. You better be representing Purple and White. That's who we are, and we are going to represent King's Ridge in everything we do."
VYPE: So, what's the future of King's Ridge football look like?
CROWDER: "I think we made great strides in the way we practiced last year. Yeah, we won some games. Yeah, we made the playoffs, but we are not going to be happy just getting there. Now, it's time to focus on winning Regional Championships and multiple playoff games. Ultimately, playing for state championships. That's what I plan to do."