King's Ridge Magazine: Coach Bob Ball
May 10, 2021
THE BEST VALIDATION FOR A COACH IS… WINNING.
Third-year head coach Bob Martin enjoyed the fruits of his team's labor as King's Ridge had a historical season, going 20-6, 13-3 in conference play, and a run in the postseason.
"It's all about the work," the Region Coach of the Year said. "We've put in work here for three years. My first season we had four wins. The next season we had four wins. This year, it all kind of came together.
"All the hard work came to fruition. We were bigger, faster, stronger, and more skilled."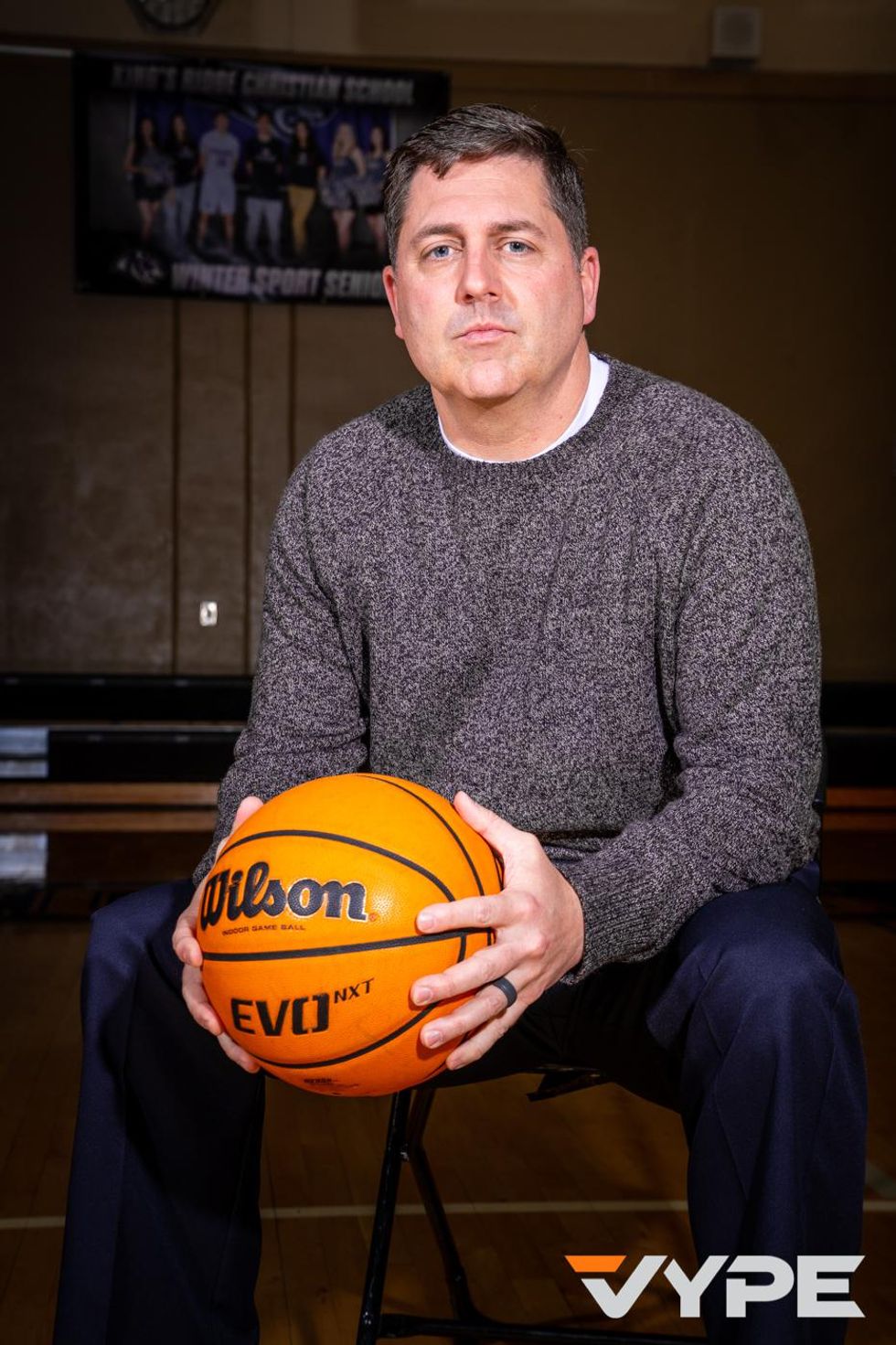 A pair of sophomores and All-Region selections led the way as guard Isaac Martin and post Micah Hoover provided a one-two punch. They are the future and will run Martin's fun brand of basketball.

"Micah was a double-double guy and Isaac does just a little bit of everything," he said. "Look, we are going to try and out-run you. We are going to shoot as many threes in transition as we can, and we are going to defend. We are like a bunch of mad hornets. We aren't very big, but we are scrappy."
King's Ridge ranked third in the state of Georgia in made three-pointers and that is Martin's mantra. "You have to be able to shoot to play here," he said. "That's my philosophy. We are going to shoot the three a lot."
Martin is also big on personal development. He wants his players to think beyond basketball.
"We have a legacy book that we hand out to them at the beginning of the season," he said. "We ask them what legacy they want to leave on the court, what legacy they want to leave as a friend, a son, a husband later on in life?
"We want to teach them how to just be good people."
With some three-pointers and playoff wins mixed in along the way.