FEATURE: Carroll finally gets her shot as Fort Bend Christian Academy Athletic Director
Aug 22, 2019
Not knowing if you will ever at least get a shot at a job can be discouraging, especially when the main reason is because you don't coach football.

Kelly Carroll had sat back, been overlooked, passed over time and time again as the athletic director's chair at Fort Bend Christian Academy had been filled, while she remained as the assistant.
"You can get discouraged that it might never happen," Carroll said. "That they might never look at me in that sense and continuously get passed over for the football coach. Which, especially in the state of Texas, is how it works in most instances. Really wanted to show these girls on campus that a female in this role can do it just as well or not better as my male counterpart could."
With yet another athletic director moved on, the fourth in her tenure at FBCA, Carroll decided to push her chips to the center of the table and go for it again. Carroll had applied the time before and was denied but that didn't deter her.
"When it came up again, I made the decision this is what I want, this is where I want to go," Carroll said. "I feel like I can do it."
The feeling was mutual by the new head of school.
After starting as a community coach teaching softball, to serving as the middle school activities coordinator and eventually the assistant athletic director, Carroll finally got her shot.
Carroll was named the Fort Bend Christian Academy Athletic Director in the spring.
"It was exciting and scary all at the same time," Carroll said. "When you're that assistant, you always have in the back of your mind that it falls on the head athletic director at the end of the day. I'd always wanted that role. But when you're in a position for so long you kind of get into a routine.
"At that same time, being in that position for 11 years and having seen how amazing Fort Bend Christian is and how much more we can make of our department I am very excited to bring my vision to the athletic department."
Taking over as the athletic director puts Carroll into select company in the city of Houston.
Carroll joins the likes of Debbie Decker (Katy ISD), Paige Hershey (Spring Branch ISD), Vivian Dancy (Galena Park ISD) and Angela Gubitz (Emery/Weiner School) as some of the female athletic directors in Houston. At the highest level of the University Interscholastic League, the Athletic Director is Dr. Susan Elza.
"I feel like it's something special," Carroll said about being a part of this group. "You have to have the right personality and thick enough skin to do this job. I strongly believe in women having strong roles in sports and how it shapes us moving forward. I really want to set that example for our female students at this school that you can do any position that you want and be in that role of a leader just as much as your male counterpart."
Along with her assistant athletic director duties, Carroll also served as the FBCA softball coach last season.
Heading into the 2019-2020 year, Carroll will continue to coach the softball team along with serving as the school's athletic director.
"I love the sport, it's my passion," Carroll said. "It's kind of my get out of the office opportunity. Get on the field and turn my phone off. This year in softball we're going to be pretty good, so I definitely want to be on that ride."
As far as her new job goes, Carroll said the first goal is to work with all the coaches to make the FBCA athletic department work together like a well-oiled machine.
"Goal No. 1 is working more directly with our coaches to make us more of a true athletic department that focuses on quality not just quantity," Carroll said. "With us being a private school, a good portion of our coaches are community coaches that don't work at the school fulltime and aren't on campus year round. I'm working towards getting our coaches to be more involved in the offseason. Be willing to share athletes within a same season. Things we haven't done. I feel like that's No. 1."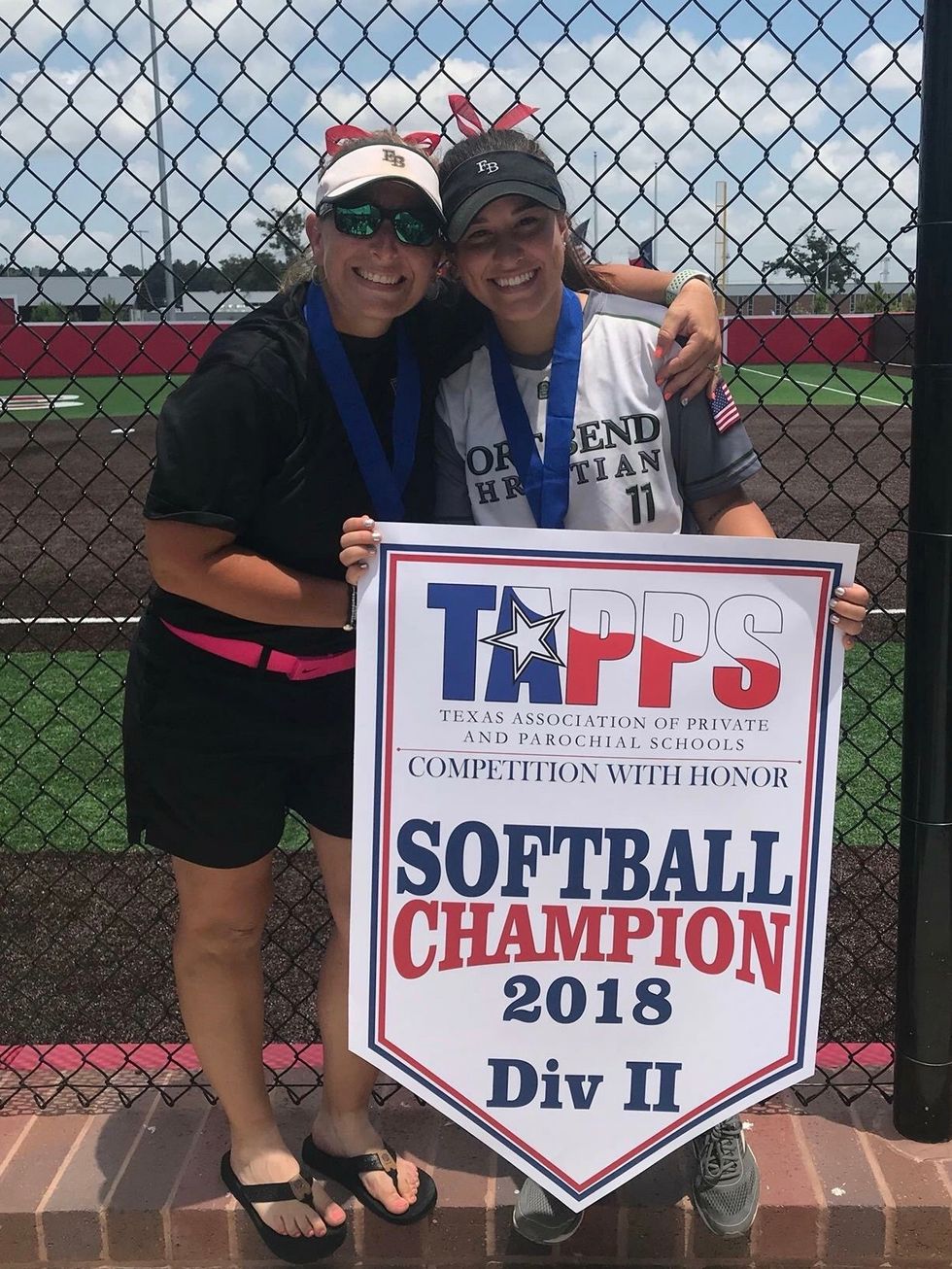 Keep reading...
Show less