District 15-6A will be uber-competitive in 2019
Aug 23, 2019
By Bradley Collier
PRESEASON RANKINGS
The Woodlands
Klein Oak
Klein Collins
Klein
College Park
Klein Cain
Oak Ridge
Conroe
Klein Forest
…
VYPE's PRESEASON AWARDS
MVP
Tyson Thompson, Klein
…
OFFENSIVE MVP
Bryeton Gilford, The Woodlands
…
DEFENSIVE MVP
Dwight McGlothern, Klein Oak
…
BREAKOUT PLAYER OF THE YEAR
Christian Pack, Conroe
…
SLEEPER TEAM
College Park
…
THE PROSPECTUS
When this district was formed at the last UIL realignment, there was a lot of oohs and aahs because of the powerful Klein ISD and Conroe ISD colliding week in and week out . The 2018 season lived up to the hype of this district being really good. Now, looking towards 2019 expect more of the same as the powers will shift a bit, especially in the middle of the playoff race.
The Woodlands Highlanders
Programs come and go, but The Woodlands remains a constant. The Highlanders will be explosive on offense with either Ben Mills or Lake Travis move-in Peyton Janacek running the show at QB. Running back Bryeton Gilford carried the load, rushing for over 1,200 yards and will have solid line with Jett Duncan and Cody Johnson to open holes again. The X-factor will be athlete Kansas-commit Malik Johnson, who is special with the ball in his hands. Baton Rouge move-in Theodore Knox will also help ignite the offense as a national recruit at WR. DT Caleb Fox will anchor the defense along with DB Carter Doucet.
…
Klein Oak Panthers
Klein Oak also received a move-in as super freak Dwight McGlothern is now a Panther. The four-star defensive back can also play receiver and may become QB Montrell Bolton's main man. Charles Garrett will be the featured back. Klein Oak was hit by graduation on both lines and will need to develop some bigs down inthe trenches. Dominic Morris will patrol the secondary,Nathan Herscher is an all-district returning linebacker and Dylan Scott and Chanstyn Thomas are solid upfront.
…
Klein Collins Tigers
The Isaiah Spiller and Carter Rhyne-era is over at Klein Collins. Klein Collins brings back 11 total starters from last season. The Tigers will do it on the ground again with Braelon Bridges (644 yards, 9 TDs) and Johnathan Lewis. AJ Townsend (41 tackles) leads the defense at the end along with defensive backs Donald Lee and Trent Wilridge (67 tackles, 2 INTs) and defensive lineman Zechariah Ivery (23 tackles). Collins has always reloaded and coach Adrian Mitchell is ready to continue to put his stamp on this program in year two.
…
Klein Bearkats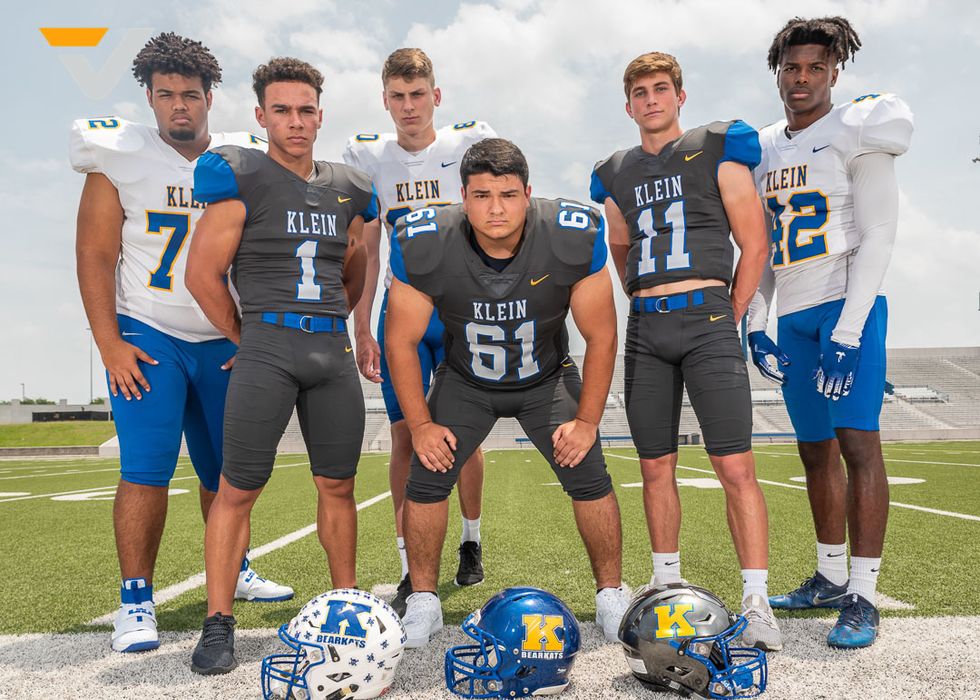 Klein's Mr. Everything, Tyler Thompson, is all over the field. He had nearly 900 yards receiving, returns kicks and is a talented cover-man in the secondary. QB Bryce Corriston will have a year of varsity experience, and Gabe Cossey and Aaron Chambers are his trusted bodyguards on the line. Laiton Turner will tote the rock and Jackson Miller is a trusted tight end. Defensively, it starts with Baylor-commit Will Garner, Josh Blalock and Roderick Martin.
…
College Park Cavaliers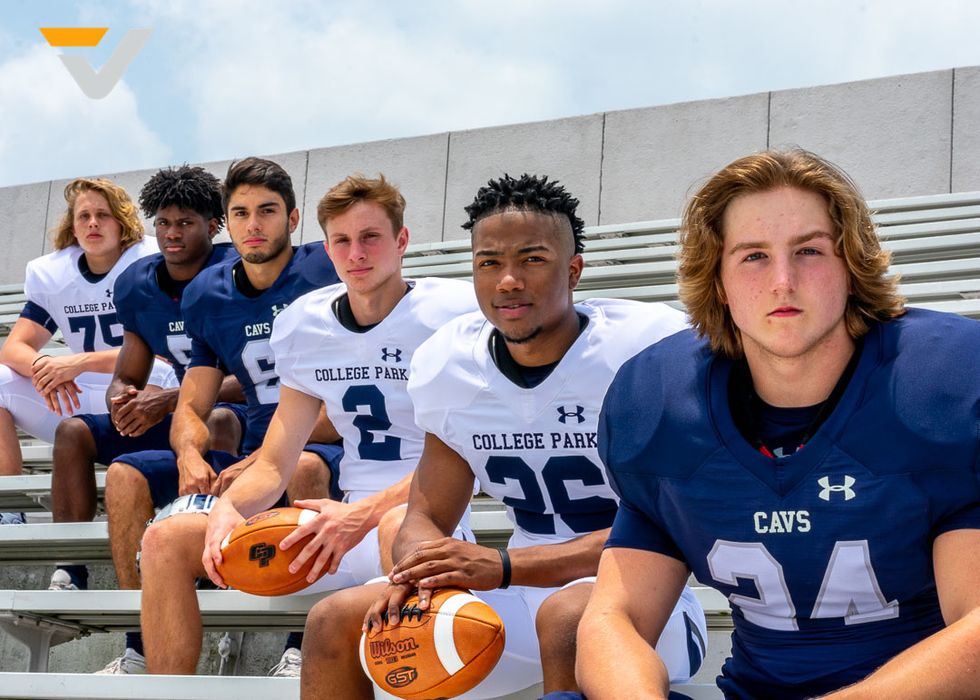 College Park has 14 returning starters and none bigger is Texas A&M-commit Joshua Bankhead on the offensive line and his buddy Nathan Heidecker. Music to the ears of returning RB QuaJon Charles and WR D'Majai Bailey. It's about the defense, however, as coach Lonnie Madison returns Perry Irchirl and Sam Alvarez in the secondary. Dylan Hazen is a solid LB, while Caleb Williams will get a push up front.
…
Klein Cain Hurricanes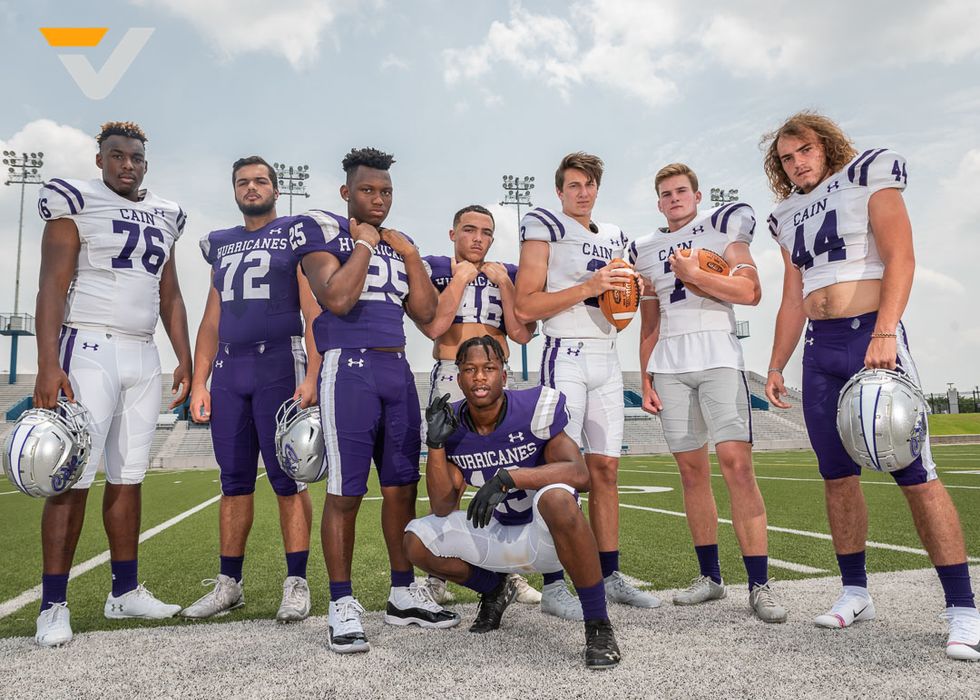 Klein Cain took its lumps last season, but there is a hurricane warning on the horizon. Coach Clancy returns QB Luke Pardee and RB Aaron Jordan this season, but the future is sophomores Jaydon Blue and Carson Roper. They could play a role in 2019. The main man on the line is Cedric Melton (Arizona-commit), who will be the first DI football recruit at the new school. The issue will be the trenches like most young teams. The defensive will have Bryson Culton and Isaac Hudson.

…
Oak Ridge War Eagles
With the opening of Grand Oaks, Oak Ridge will suffer after graduating a huge senior class. But a new coach will lead the War Eagles this season as Mark Schmid comes out of a hiatus of coaching to lead Oak Ridge for the 2019 season. Back in the nest are Alton McCaskill at RB and Kavon Thompson at WR on offense and Aiden Chambers on defense. Helping Chambers will be Treyvion Thomas and KC Ossai.
…
Conroe Tigers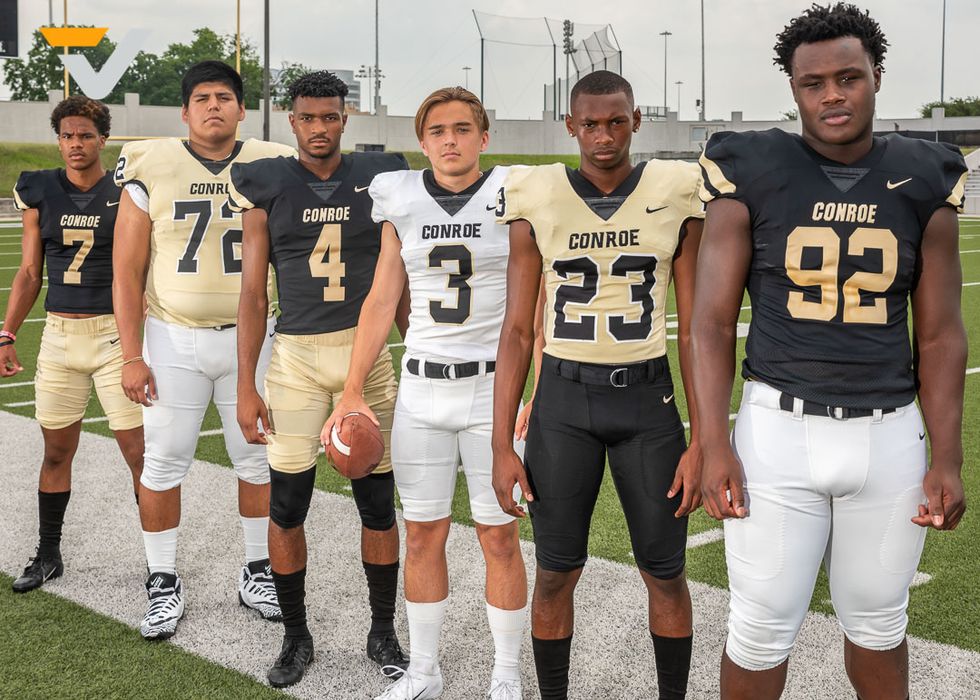 Conroe coach Cedric Hardeman will try to continue building his program, which is based on an explosive offense. Jay Smith has graduated and it looks like Christian Pack will take over the reins. Michael Phoenix, Josh Denman, Tre McGee and Marcus Thomas will be the receiving options. Adan Pavon and John Cisnerros will hold the line. Dominique Ratcliff will come off the edge at DE, while Alex Morrison, Dakerric Hobbs and De'Shaun Ellis will patrol the secondary.
…
Klein Forest Golden Eagles
Klein Forest won the Class 6A state championship in track and was in the state game in hoops. Can that rub off on the football team? Klein Forest brings back 12 total starters from a team that went 1-9 a year ago. Despite the rough season, the Golden Eagles bring back Maurice Westmoreland, who was a key to the Klein Forest track and field state title in the throws. He rushed for 350 yards last year to go with 36 tackles and three sacks. It will be tough sledding in this brutal district, but the Eagles could squeak out a few wins. Other key returners include Saul Mena(TE), Delvin Jones (QB), Myles Rhodes (QB) and Dylan Hamilton (ATH).