Awards Season presented by T-Mobile: Cypress Creek's Josh White wins TD Club of Houston's Defensive Player of the Year
Dec 13, 2019
Angel Verdejo Jr. / Cy-Fair ISD Communications
Greg McCaig has led the Cypress Creek football program since 2002.
In his now 18th season at the helm, the veteran coach admits that Josh White is a special player. In fact, the best linebacker he's ever coached in his career, which has spanned 23 years.
"His character, work ethic, leadership, passion and enthusiasm for the game have set a standard that all other linebackers that play at Cy Creek will aim to match," McCaig said in a news release. "He's been nothing but a joy to coach."
The Touchdown Club of Houston agreed with McCaig on Wednesday night, naming White the 2019 Defensive Player of the Year at the annual awards ceremony.
White finished the year with 117 tackles and 5.5 sacks.
"This was a really big honor," White said. "It felt good knowing that my hard work was recognized. I couldn't have done any of this without my family and teammates."
The LSU-commit becomes the fourth Cypress Creek player to win a Touchdown Club of Houston Award. He joins past Defensive Player of the Year winners Sam Adams (1990) and Josh Williams (1994), and former Offensive Player of the Year recipient Ricky Vestal (1986).
White helped lead the Cougars to back-to-back Regional Finals.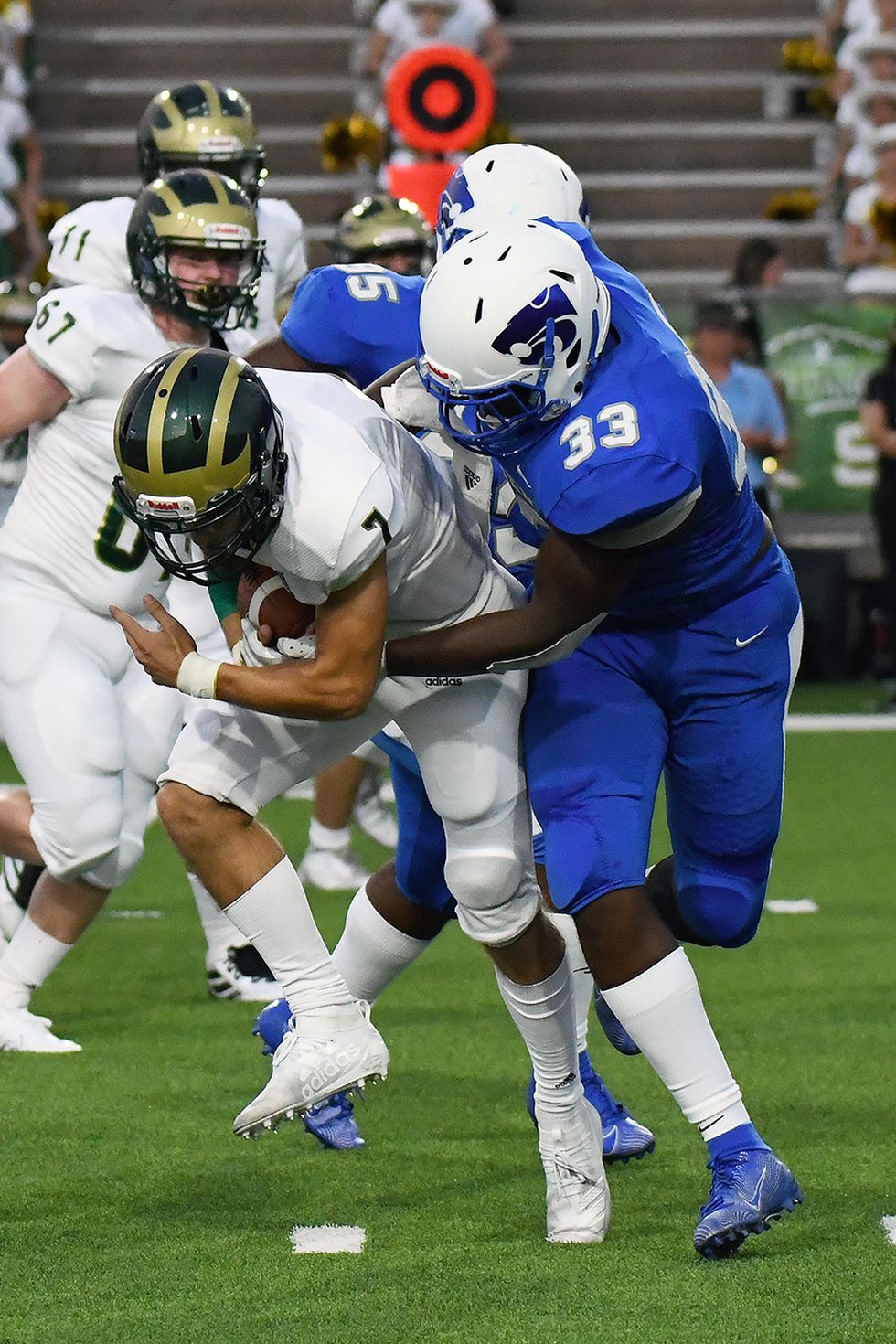 Photo by Angel Verdejo Jr. / Cy-Fair ISD Communications
T-Mobile at Jones & Cypress North Houston RdJones & Cypress North Houston Rd provides the highest quality in customer service in town. The store at 12113 Jones Rd in Houston has a full range of the current mobile handsets, including the latest iPhone and Samsung devices, as well as a full range of tablets, watches and accessories. Our store has knowledgeable Mobile Experts to help you find the right plan & device that fit your lifestyle and budget. So if you are looking for a change or looking for a new device to help you live a better life, come to T-Mobile on Jones & Cypress North Houston Rd, and let us help you choose.