THE NEW GUY: Jeffries making big impact at Concordia Lutheran
Jan 09, 2023
Bradley Collier (Vype)
Concordia Lutheran basketball is enjoying an impressive start to their regular season, going 16-5 before beginning their district matchups, which will have a significant impact on postseason seeding.
One player, in particular, has shown he has a penchant for executing the little things and making his presence known on the court. Jace Jeffries - the 5-foot-11 point guard has proven he can be relied upon for leadership and big play-making ability. He's a big piece to the puzzle in the Crusaders' imminent playoff campaign.
"It has taken a lot of hours of just being in the gym and working on my craft to get where I'm at today," said Jeffries. "Keeping my head down and staying consistent, day in and day out over the years has me ready for these types of moments."
Concordia has become prolific in taking advantage of turnovers in fast-break scenarios, as well as the overall speed among its talented roster.
"Our greatest strength is how fast we play and being able to score in transition," Jeffries said. "I don't think a lot of teams can keep up with us and it leads to plenty of easy baskets, which can really help us in close games."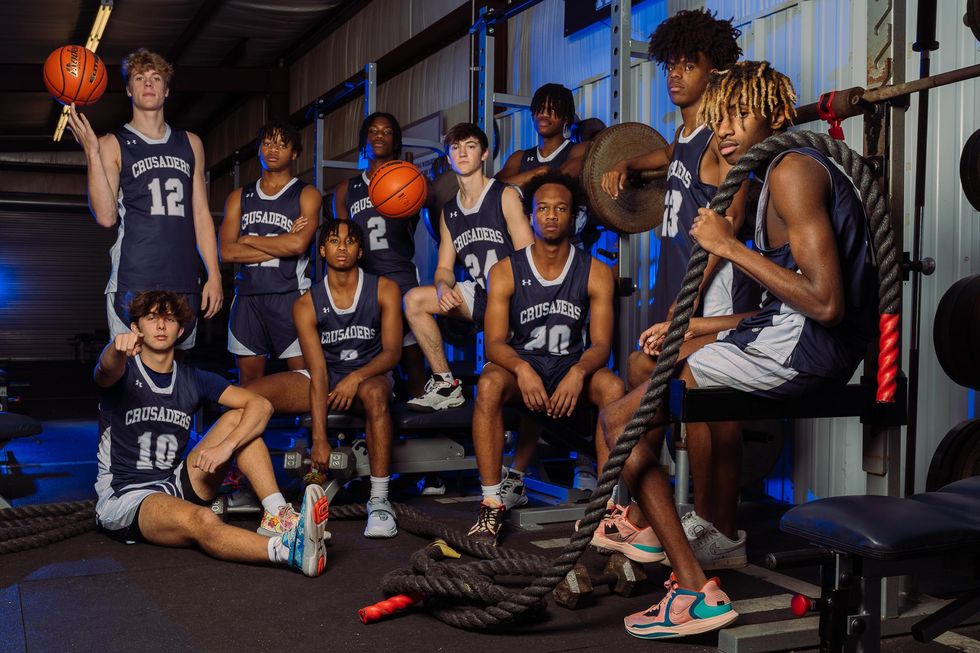 2022-23 Concordia Lutheran BasketballBradley Collier (Vype)
Following his transfer from St. Thomas this past year, Jeffries has been waiting for the opportunity to establish himself as a leader at Concordia Lutheran. Patience is a virtue, one that he learned from his mother.
"My role model has to be my mom," said Jeffries. "She taught me how to work hard and always stay the course. She instilled a mentality in me to never get impatient because your turn is always coming."
Jeffries has ambitions of leading the district in assists and earning first-team, all-district honors this season. He acknowledged that the time he has spent as a Crusader has made him gracious for the opportunity to improve himself and help him to achieve his goals.
"My time at Concordia has meant a lot to me," Jeffries said. "They welcomed me with open arms and have treated me like family since day one. Coach Honeck, Coach Jake, Coach Carter, Coach Blue, and my whole team always push me to be the best version of myself. I am beyond thankful for them."