Fort Bend Christian Academy Magazine: Spring Wrap
Jun 08, 2021
SOFTBALL CLAIMS FIRST DISTRICT CHAMPIONSHIP SINCE 2017, ADVANCED TO TAPPS FINAL FOUR
FOR THE FIRST TIME, THE CLASS OF 2021 CAN CALL THEMSELVES DISTRICT CHAMPIONS.
This past spring, FBCA posted an undefeated mark in district play and entered the playoffs as the No. 1 seed.
The Eagles were paced by Oklahoma commit Avery Hodge, who was the unanimous District MVP. Hodge in district hit .778 with 25 RBIs and 25 runs scored. She also posted a 0.73 ERA in 19 innings.
First-team, all-district picks included Avery, Reagan Heflin, Katie Dillon, Hadley Hodge – who was just a freshman – and Sarah Stubbs.
Jaelynn Lee and Ashlyn Pence were named to the second team, while Grace Payton, Lily Williams, and Victoria Harrison received honorable mention nods.
The Eagles advanced to the TAPPS Final Four in May and fell to Second Baptist School 5-3 in the TAPPS State Semifinals.
FBCA TRACK & FIELD MAKES NOISE AT STATE MEET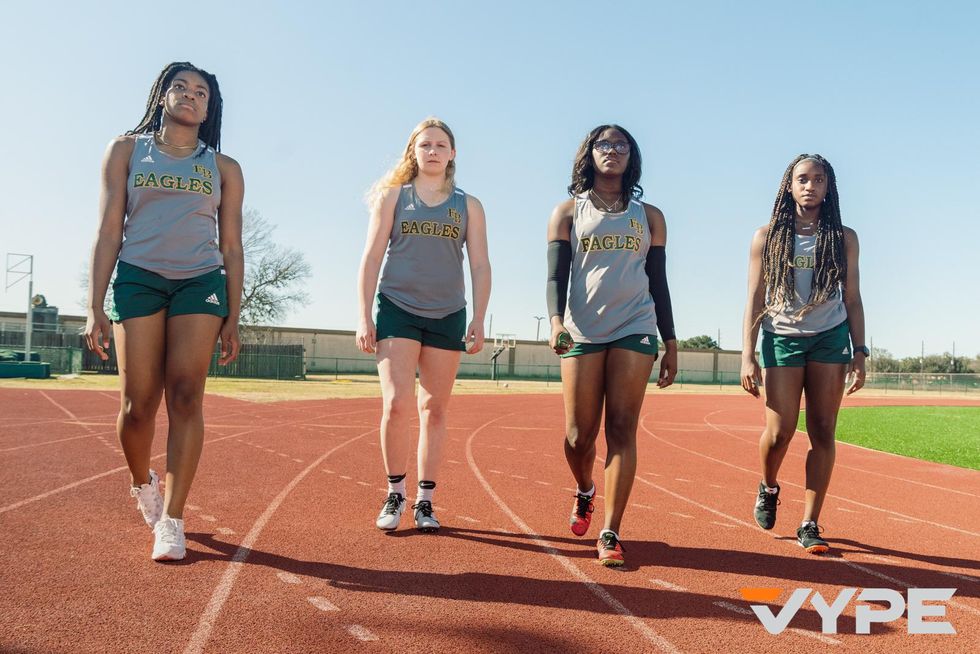 DEON MINOR KNEW THAT LAST YEAR COULD HAVE BEEN A HUGE SEASON FOR HIS TRACK AND FIELD PROGRAM IF COVID-19 HADN'T BROUGHT EVERYTHING TO A SCREECHING HALT.

With this season a full go, the FBCA track and field teams were able to shine on the sports' biggest stage.
The FBCA men's track team took second overall as a team scoring 82 points.
The crew was led by senior David Kasemervisz, who medaled in two events. Kasemervisz won the state championship in the long jump (20-feet, 7-inches) and took silver in the 400-meter dash (50.79). He also took fourth in the high jump (5- feet, 8-inches).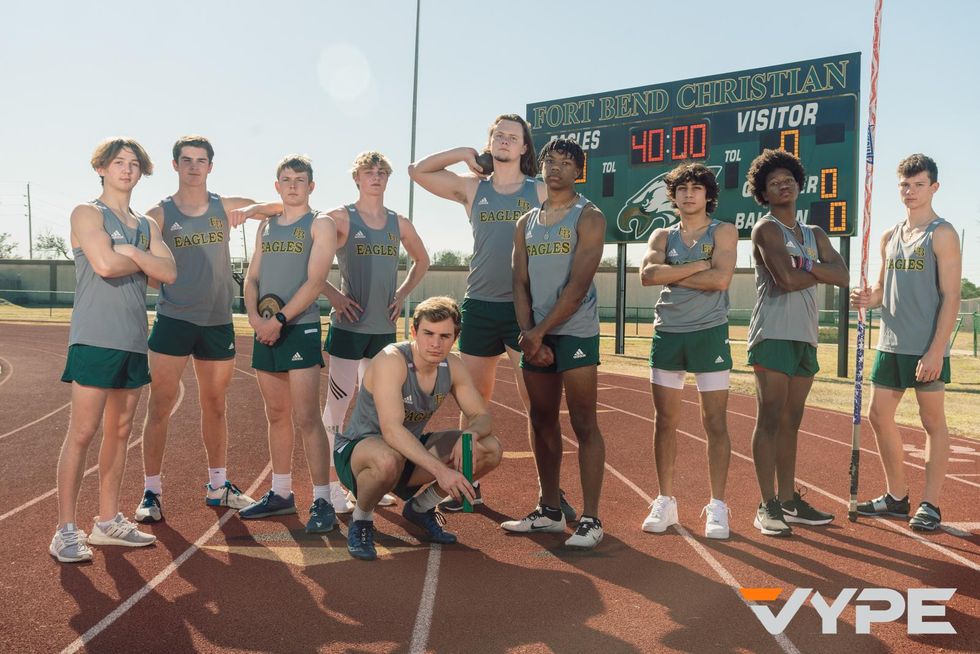 Robert Walter took home the state championship in the shot put with a toss of 48-feet, 5-inches and Bradd Pence took silver in the pole vault, clearing 13-feet.

In the relays, the 4x200- meter relay team took third (1:31.45) with Noah Brooks, Tekena Williams, Bryan Domino and Solomon Cole running it.
The FBCA women's team took sixth overall with 51 points.
Angel Nwodu stood out with a silver medal finish in the 100-meter dash (13.18) and she anchored the state runner-up 4x100-meter relay team (51.17) and the state champion 4x200-meter relay team (1:47.88). Brooke Coleman, Gabby Washington and Thea Longbottom ran the first, second and third legs of those relays, respectively.
EAGLES FINISH SECOND IN DISTRICT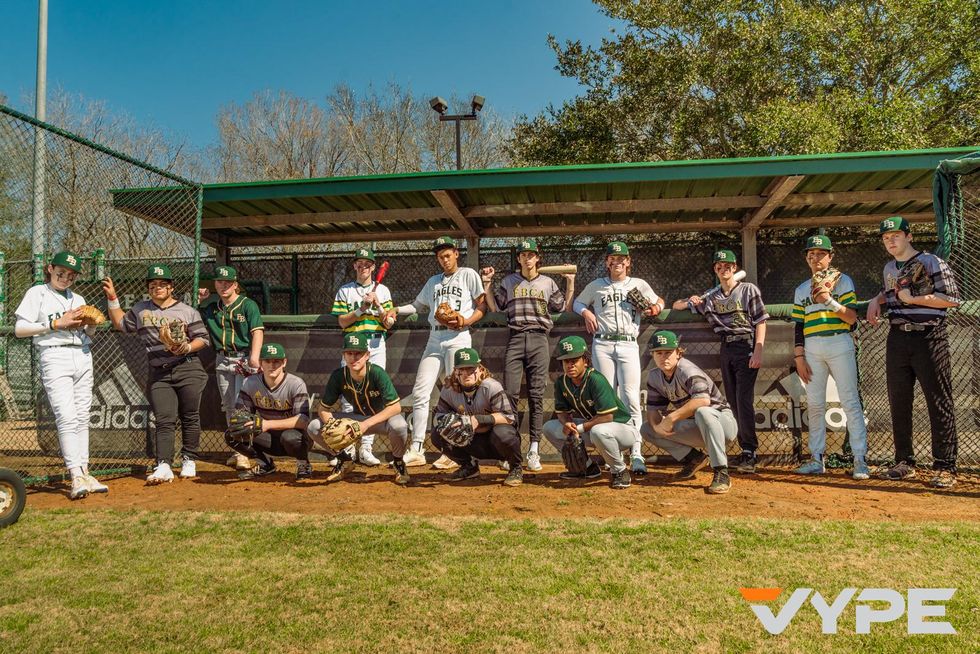 MARC JONES LED FORT BEND CHRISTIAN ACADEMY BASEBALL BACK TO THE PLAYOFFS IN 2021 AFTER A SECOND-PLACE FINISH IN DISTRICT PLAY.

The Eagles finished the regular season 21-8 overall and 8-4 in district play.
Jordan Kelly, Brady Dever and Clay Krisch were named first-team, all-district. Through 30 games, Kelly batted .457 with 49 RBIs, 10 doubles, four triples and four home runs, while Dever hit for .474 with 34 RBIs and 12 doubles. Krisch was third on the team with 27 RBIs.
On the second team was Benji Elizondo, while Markos Romo and Blaine Baird were honorable-mention picks.
The Eagles advanced to the Regional Round of the TAPPS Division II Playoffs.
FBCA DUO QUALIFY, REACH TENNIS STATE SEMIFINALS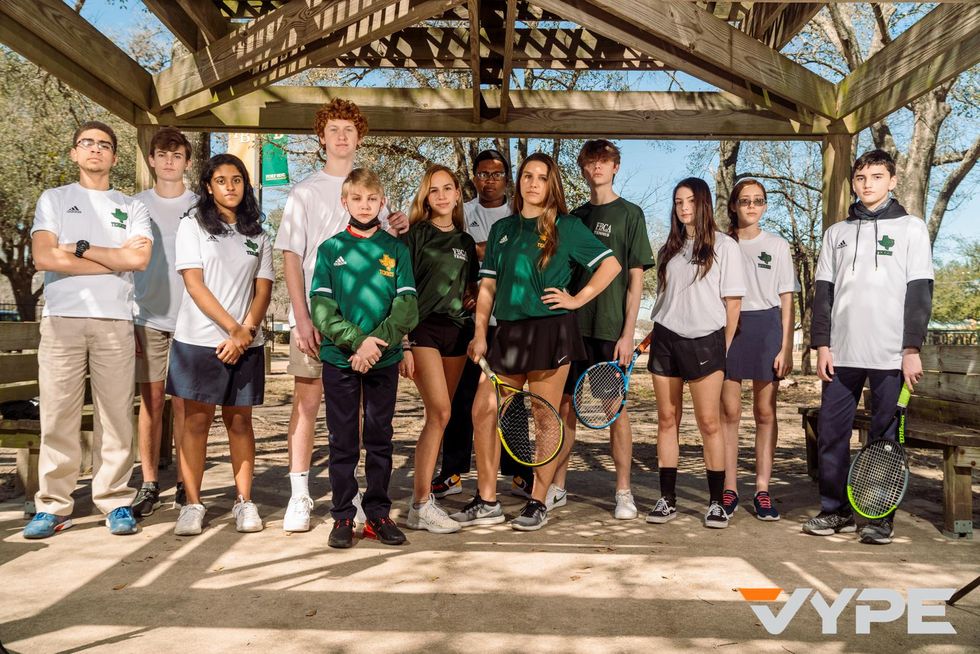 ASHLEY ANDERSON HAD BEEN HERE BEFORE.

In fact, she was a previous state qualifier and had success in doubles play before, but heading into this season she was going to need a new partner. Step in sophomore Anna Garcia Romanos.
The duo started playing together back in mid-February and had never played doubles together before.
Fast forward to the end of March and the District 6-5A Tournament where Anderson and Garcia-Romanos would try and punch their ticket to the TAPPS 5A State Tournament. They did just that and more as the duo captured the District Championship in girls doubles.
"I cannot put into words how proud I feel about my players accomplishing their goals and their dreams," FBCA tennis coach Eric Cornejo said. "This is something that they've been working for all their lives.
"It's huge because the competition level in private school is not to be taken lightly. They definitely worked really hard to adjust for matches."
To have a doubles team go to state does wonders for the program. Cornejo, who has known Garcia-Romanos since she was a baby, said and is excited for everyone involved.
"It is amazing, it motivates all the kids around them. Everybody is excited for them," he said. "I've been a coach at Fort Bend Christian for 14 years and the excitement never stops when you see people try their hardest. It's really encouraging to see."
Anderson and GarciaRomanos at state defeated Anjali Gaalla and Lisa Du of St. Joseph-Victoria (2-0) and the duo of Ayden Parish and Hannah Barrow of TMI-San Antonio (2-0) to reach the State Semifinals.
SWINGING FOR GREENS