Strike 'Em: San Antonio's UIL #1 Boys Soccer Ranking- LEE
Jan 12, 2021
Photo from San Antonio Express News
A Nationally-ranked team and a field full of talent! San Antonio's Legacy of Educational Excellence (LEE) soccer team has their sight set on gold this year. After losing the opportunity last year due to COVID-19, the Volunteers continue to prove their ranking as number one is legit.
Returning multiple key players, and having experience in the final rounds of playoffs, the Volunteers know what it takes to be at the top. Losing in Penalty Kicks in 2019 to Flower Mound High School, LEE looked to claim the title last year, but when the season was cut short they didn't get that opportunity. They are on the hunt now. Coming out of the gate with big wins in scrimmages already, the Volunteers strike hard!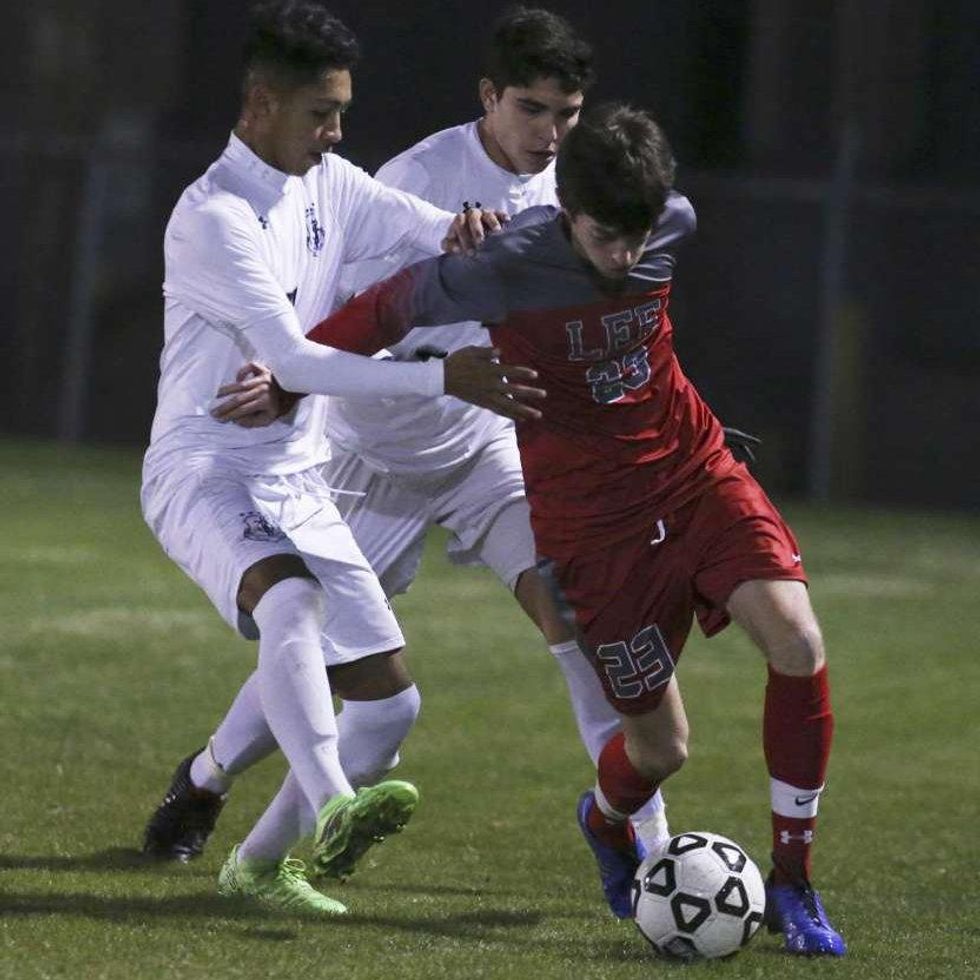 Photo From MySA.com
Coached by David Rogers, the Volunteers also return Gavin Seesholtz, Henry Bowland, Joey Batrouni, Jonathan Facio and Efrain Cortes to the field. They look to come out on top of 6A District 28 against some top contenders like Churchill and Johnson.