VYPE Class 5A/6A Helmet Stickers powered by Houston Methodist Orthopedics & Sports Medicine: Week 5 (Oct. 22-24)
Oct 27, 2020
Welcome to a new VYPE feature for the 2020 football season - VYPE Helmet Stickers powered by Houston Methodist Orthopedics & Sports Medicine! Every week, VYPE will scour the stat sheets of the previous week and find the top performers.

Class 6A and 5A teams went into Week 5 and wow there were some amazing performances! See who earned VYPE Helmet Stickers this week. Here are the selections.
PREVIOUS HELMET STICKER SELECTIONS
Kendric Rhymes (@keno_datman) - Heights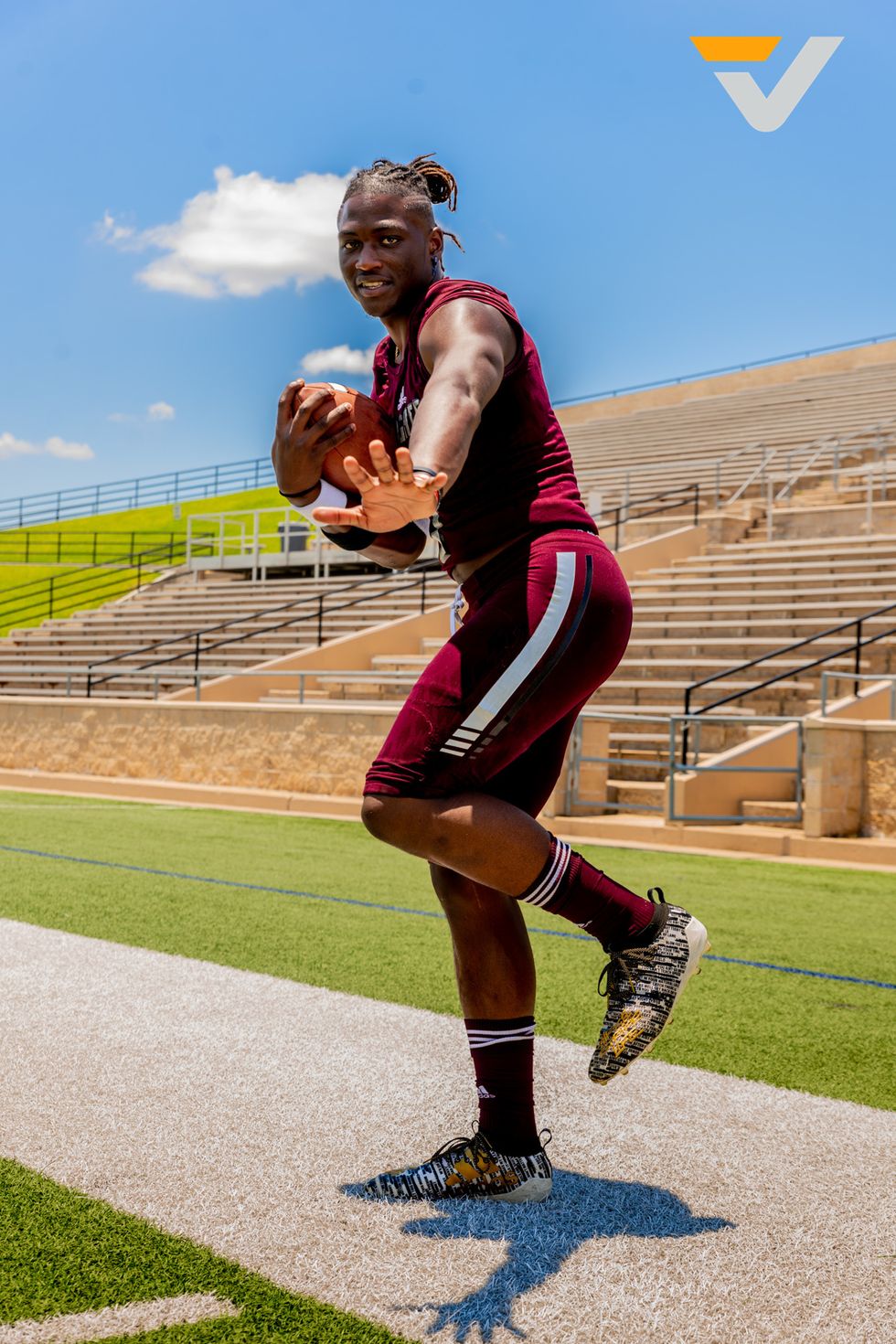 In a 45-7 win over Chavez, Kendric Rhymes had himself a game. Nearly busting off a 200-yard performance, Rhymes rushed for 182 yards and three scores on 13 carries.
Bert Emanuel Jr. (@BertEmanuel3) - Ridge Point
1 of 4 passing Tds from last night 🤩@RPHS_FBpic.twitter.com/2AeRvgnzmQ

— 𝓑𝓮𝓻𝓽 𝓮𝓶𝓪𝓷𝓾𝓮𝓵 Jr😈 (@BertEmanuel3) October 23, 2020
Coming off a District Newcomer of the Year performance in 2019, Bert Emanuel Jr. is starting to show off his arm again in 2020. Emanuel Jr. in a 56-14 win over Clements finished 11 of 15 for 149 yards and four scores. He also carried the ball four times for 48 yards and another score. The son of former NFL receiver Bert Emanuel is cementing his spot under center for the Panthers.
Gavin Session (@gavin_session07) - Atascocita 
Atascocita QB Gavin Session with the truck stick and gets a first down for the Eagles. pic.twitter.com/usKNtt4imj

— Marcus Gutierrez (@MarcG14Line) October 24, 2020
Step out Brice Matthews and step in Gavin Session. Over at Atascocita, Craig Stump has always had the next guy to fill that QB void. Session, only a junior, is showing off his skill in the limited games the Eagles have been able to play. While others have played five games, Atascocita is 1-1 entering this week coming off a 66-0 win over Humble. In that game, Session went 16 of 23 for 165 yards and two scores through the air, while rushing for another 110 yards and two scores on the ground in just 17 carries. A nice night racking up 275 yards and four scores.
Johnathan Baldwin (@Johnathan2x) - Dobie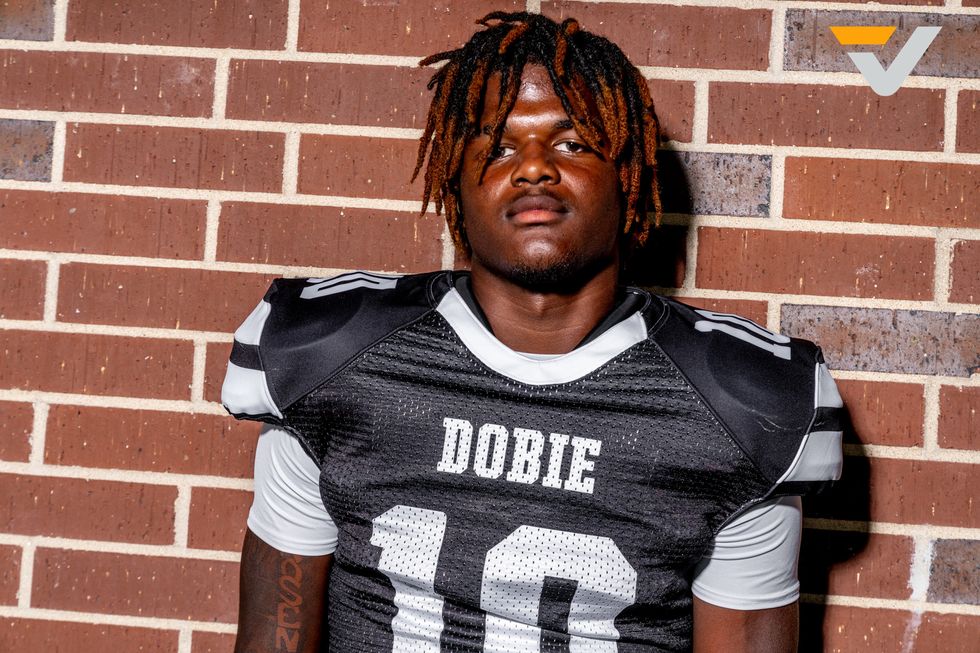 The UNLV-commit has been doing some damage on the offensive side of the ball. Johnathan Baldwin in a 48-7 win over South Houston last week rushed for 151 yards and five touchdowns on just eight carries. He is committed to UNLV as a safety but they may want to consider him at running back as well at the next level.
Christian Olige - Baytown Lee
6'2 230 lbs QB Christian Olige. 15 Td's 1 Int. 1200 total yards in 4 games. pic.twitter.com/tHEmqzuIkg

— Spencer Anthony (@Coach_SAnthony) October 23, 2020
Baytown Lee is 4-1 on the 2020 season and a big reason is the play of quarterback Christian Olige through four games has passed for 932 yards and 14 scores with just two interceptions, while rushing for 264 yards as well. In their 28-14 win over Goose Creek Memorial last week, Olige went 15 of 23 for 289 yards and four scores.
De'Monte Seymore (@@dseymoree) - Manvel
De'Monte Seymore had a breakout game against Angleton last week for Manvel. In the 49-28 victory for the Mavericks, Seymore rushed for 248 yards and two scores on 16 carries. Those are all season highs for the junior. The 248 yards is a new career-high for Seymore, breaking his previous high of 157, which came last year as a sophomore.
Phillip Amy - Foster
Touchdown Falcons!

Foster (@FosterFootball) 35
Hightower 34
| 1:02 | 4Q | #txhsfb |

Senior QB Philip Amy calls on senior TE Blayne Ciancone for the 8-yard TD. 2-point play fails. pic.twitter.com/58rtNk5Vyz

— Ryan Dunsmore (@Duns_more) October 24, 2020
In the epic 35-34 victory for Foster of Hightower last week, a key to that was the play of senior quarterback Philip Amy. The signal-caller finished 22 of 34 for 457 yards and four scores. What a performance by him.
Semaj McCall (@MccallSemaj) - Texas City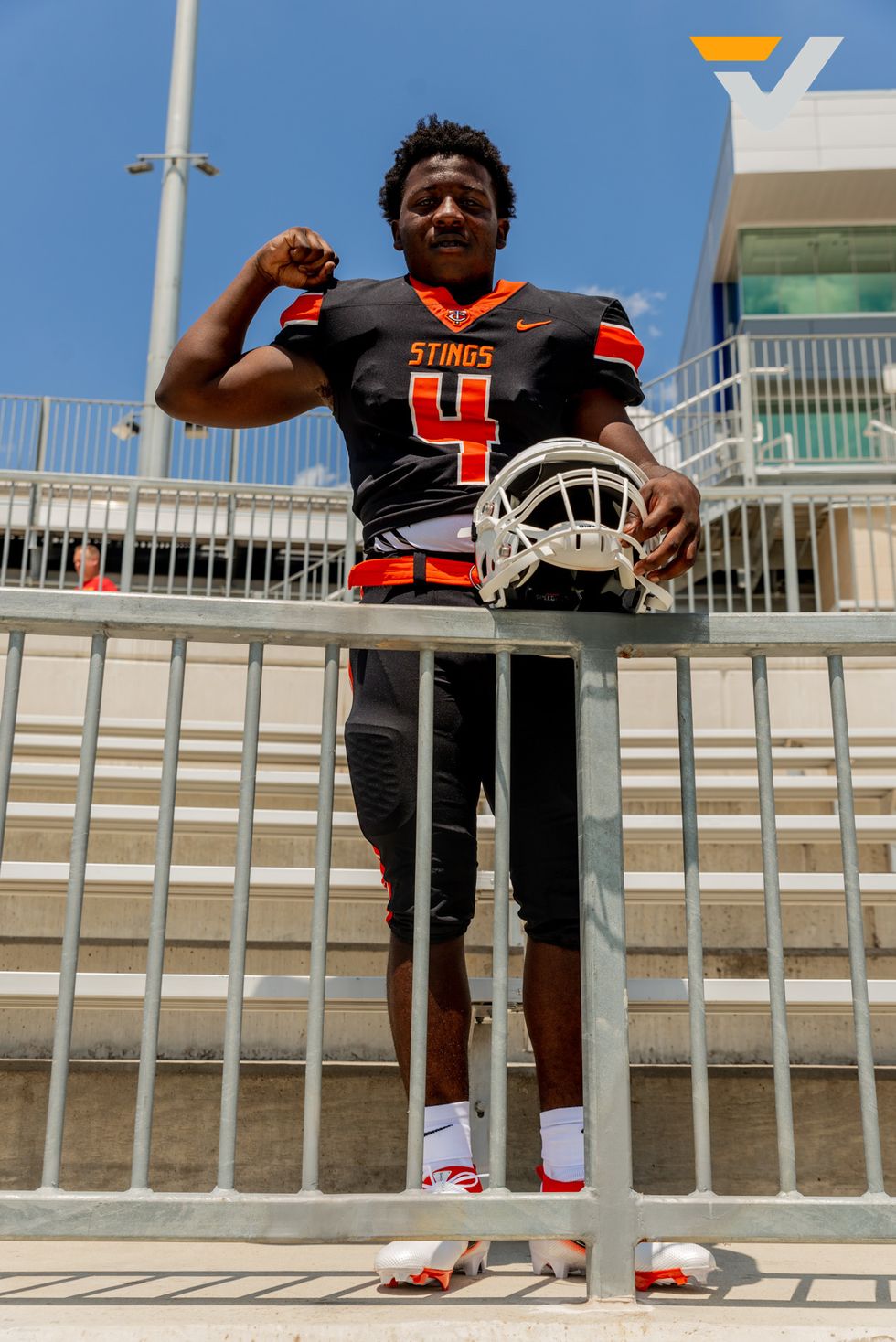 In a 31-6 victory last week, Texas City running back Semaj McCall went off for 164 yards and two scores on just 24 carries. Nice performance for the Stingarees back!
Article Powered by Houston Methodist Orthopedics & Sports Medicine
Houston Methodist Orthopedics & Sports Medicine is Houston's leading provider of orthopedic services — from diagnosis to treatment to rehabilitation — to manage all musculoskeletal conditions and injuries. Houston Methodist Orthopedics & Sports Medicine offers comprehensive diagnostic, treatment and rehabilitative services with a high standard of excellence for elite athletes and active adults alike. We specialize in treating athletes of all kinds, ages and experience levels, from students and recreational, to professional athletes and performers. Houston Methodist serves as the official health care provider for the Houston Texans, Houston Astros, Rice Athletics, Houston Livestock Show and Rodeo™, Houston Ballet, Houston Symphony and Houston Grand Opera.