THE NEXT BIG THING: TWHS' Sharp is Pin-Point with 2023 Goals, Future
Mar 13, 2023
Justin Hartojo (VYPE)
THE WOODLANDS HIGH SCHOOL BASEBALL PROGRAM HAS SEEN A PLETHORA OF PLAYERS STAR IN COLLEGE AND EVEN AT THE MAJOR LEAGUE LEVEL OVER THE YEARS.
Names like Paul Goldschmidt (MLB NL MVP), Jameson Taillon (ChicagoCubs), Kyle Drabek, Drew Romo (first-round Draft Pick), Devin Fontenot (formerly LSU), and Cody Howard(Texas baseball), ring a bell?
As a new season approaches, the Highlanders seem to have their next national star in four-year starter Brayden Sharp.
Sharp has been a two-time District MVP, threw a perfect game last year, and was an all-state selection on one of the top baseball programs in the State of Texas. So what's it been like playing with that target on your back?

"It's been a lot of fun" Sharp said, "You got a great coach in Coach Eastman, who gets us coached up well. The target is always on our back, being The Woodlands. We're always going to be a good team, everyone knows who we are and we're the team people are gunning for."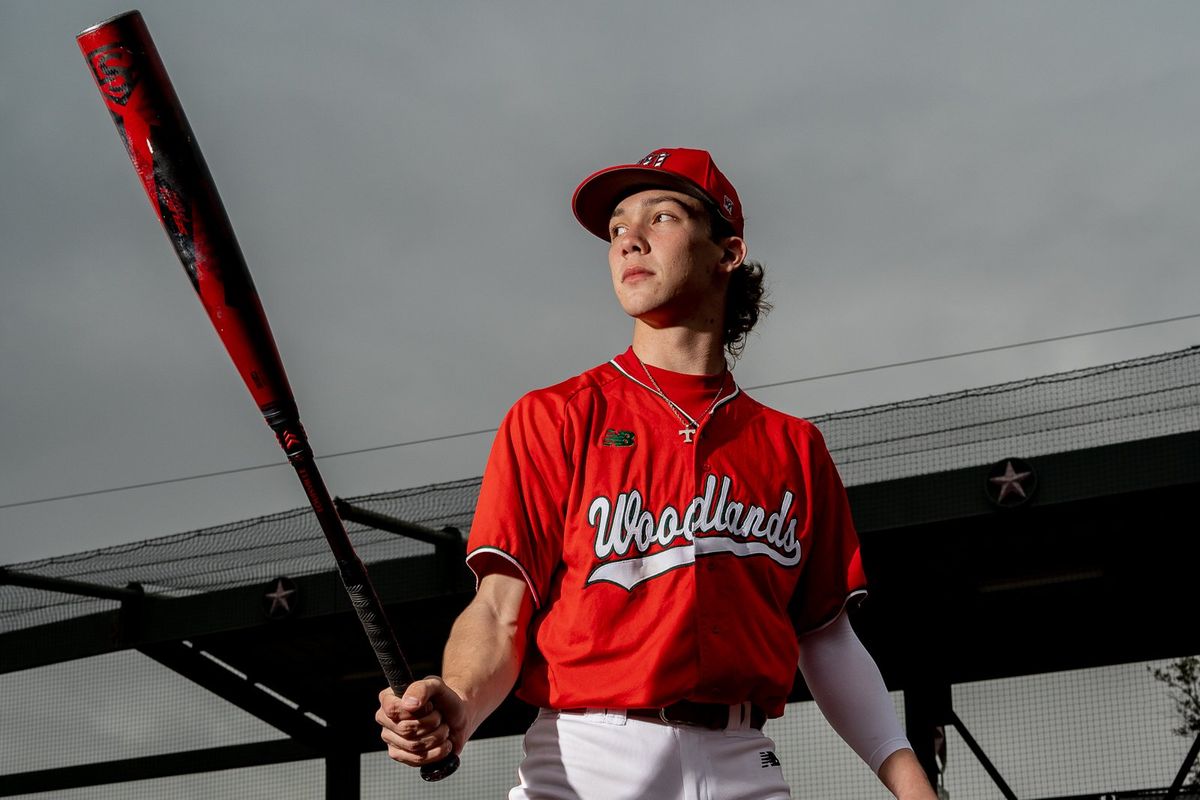 Sharp had been committed to Baylor since his freshman year, but due to coaching changes for the Bears, Sharp decided to sign with one of the hottest college baseball programs in the country the University of Tennessee. How did the Vols land his commitment?
"The culture out there," he said, "Tony Vitello is a great coach. I love that man to death. He lets you play the game how you play the game, and that's what I want at the next level."
Though Sharp has signed with Tennessee, his name has been brought up in Mock Drafts as one of the top left-handed pitchers in the country. Will he go the college route of heading to the pros? As a team-first guy, he's not really focused on his long-term possibilities, but his team's 2023 goals:
"I just want to play out the senior season," he said. "You don't want to leave the program with a sour taste in your mouth. Only one team gets to go home 'happy crying' at the end of the year and the rest go home 'sad crying', but it would definitely be nice to continue that tradition The Woodlands has become known for."
So, what are the Highlanders' star's goals for the year?
"Obviously the goal is State," he said. "After that, I'd like to earn another District MVP, an all-state selection, be named an All-American and hopefully get drafted."
Loft goals, but well within his reach.