ELKINS SENIOR DEFENSIVE TACKLE TAUREAN CRAWFORD GOT A TASTE OF WHAT IT'S LIKE TO BE A CHAMPION EARLY IN LIFE.
In little league football, he won back-to-back-to-back- to-back championships. Four in a row. His first four years of playing football, Crawford knew nothing else other than holding up a gold trophy at the end of every year.
"I loved the feeling of winning championships," Crawford said. "It made me want to win a championship on every level."
The 6-foot-2, 290-pound Crawford has 37 tackles, 12 tackles for loss, 3.5 sacks, two fumble recoveries and three fumbles caused through seven games this season and is one of the premier defensive talents in Fort Bend ISD.
Beyond his obvious physicality, Crawford moves considerably well for his size. In fact, it's what Crawford takes the most pride in.
"I feel like my footwork and speed make me a special defensive lineman," he said. "While I do play with plenty of aggression, I can be very smooth on the field as well."
In past years, Crawford has been quiet and reserved on the field, trying to find his place and voice. Not anymore.
Now he is a seasoned veteran, more comfortable leading vocally. He also provides an admirable example for others with how much time he spends in the weight room and watching film.
"What motivates me most is that I can accomplish mine and every male in my family's dream of playing at the next level," Crawford said.
When he's not tending to his goals of college ball and championships, Crawford is spending time with the three horses his family owns.
"My family and I already had enough dogs, so we wanted to try something different," he said.
He also loves watching Netflix's Last Chance U and Lil Baby is his preferred listen before games.
And getting better, as a player and as a team, is the M.O.
"I expect us to improve tremendously, because we have a lot of important returners on offense and defense coming back," Crawford said. "Our motivation is to be better than last year. That pushed us every day during the off-season."
This story appeared in the Inaugural VYPE Fort Bend ISD Fall Edition, which is now available to pick up at your local Fort Bend ISD High Schools.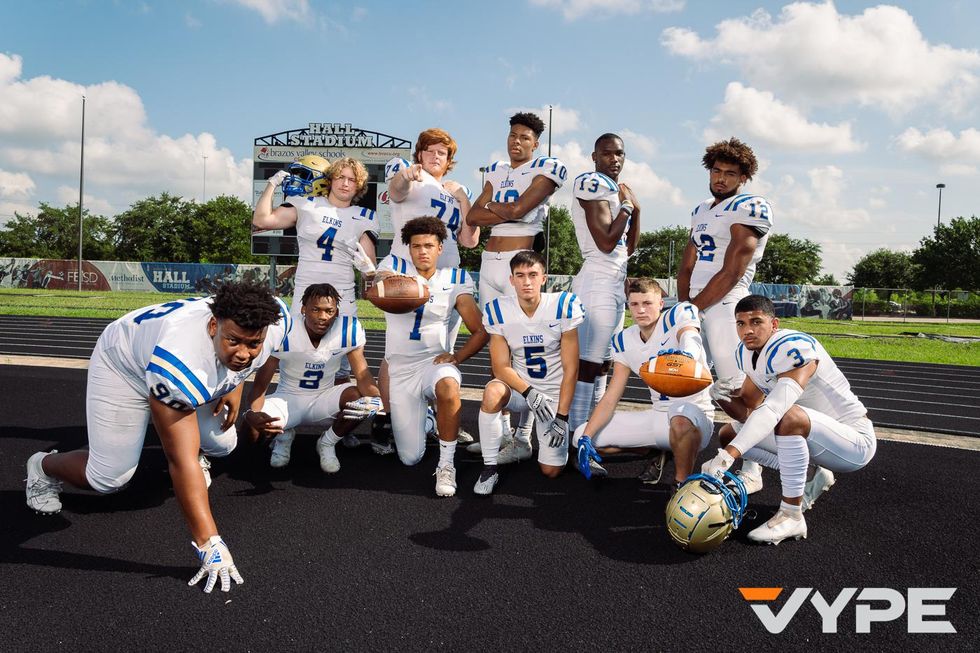 FORT BEND BUSH SENIOR SETTER JESSICA SMITH STARTED PLAYING VOLLEYBALL WHEN SHE WAS EIGHT YEARS OLD. SHE ENJOYED THE COMPETITIVENESS OF THE GAME, AS WELL AS ITS TECHNICAL, MENTAL AND PHYSICAL STRESSES.
Smith also loves what the game can bring and mean on any given day, which is why the 2020 second team, all- district selection is excited about this season.
"I feel like we'll definitely be an underdog," Smith said. "Our seasons haven't been the greatest in the past two years, but this year I feel like we're a force to be reckoned with. I definitely expect to make the playoffs."
If the Broncos are to make the postseason, Smith will play a crucial role. She is smarter with her ball placement and has worked hard on defense and running a faster offense.
Smith said she expects her best self this season. That also means continuing to improve as a leader.
"My whole life, I've kind of been a leader, so it wasn't hard. But it was different," Smith said. "A good kind of different. I try and lead by example and do things right and be someone younger players can lean on and learn from. It means a lot to me to represent our team well."
Smith talked more with VYPE.
...
VYPE: What motivates or inspires you?
SMITH: Everybody always thinks we're not going to be successful. We're a bunch of coachable players who listen and train so hard. We're up at the school a lot and spend hours training and working really hard.
VYPE: What is something that people may not know about Jessica Smith?
SMITH: I'm a very passionate person. The game is bigger than winning or losing to me. It's about us getting better and seeing improvement in ourselves. It's really about the mindset. It's about, hey, was that your best game and did you give your all and do you have any regrets or anything you could've done better? The game is a mindset.
VYPE: What have you learned about yourself through volleyball?
SMITH: My mindset is tougher than what I think. People think that just because you're good, or just because you're skilled and talented, that things aren't tough. But people don't see that I've cried after games. The game can hurt. But I've stayed mentally strong. I know I won't give up. I know things will always get better.
This story appeared in the Inaugural VYPE Fort Bend ISD Fall Edition, which is now available to pick up at your local Fort Bend ISD High Schools.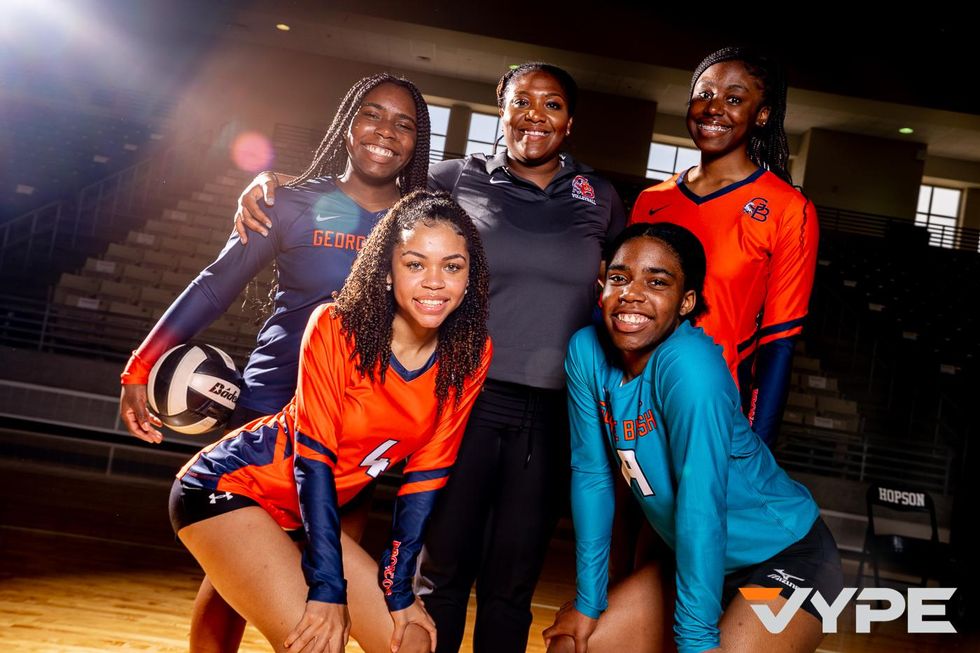 HOUSTON - As Austin Benigni relished in the basketball world reacting to his news, The Woodlands Christian Academy senior in a special moment sat down with his grandfather.
Sitting there with his Navy ballcap on, Joe Eletto - who flew planes for the Navy - shared a moment with his grandson, who had just committed to the United States Naval Academy.
"He was pretty proud, I could tell," Benigni, who committed to the United States Naval Academy on Wednesday said. "[He talked] about the life that the Navy promises you afterwards. The Navy they say that it's not for four years, it's for 40 years. It sets you up for a life of success no matter what you get in to. You'll always have that Navy network to support you."
Benigni committing to a military academy shouldn't come as a surprise, if you know his family's connections.
Of course, his grandfather served in the Navy. He has an uncle who is a United States Army Ranger and a cousin who is also working his way up through the Army.
"We've always been involved in that aspect of life," Benigni said. "So getting to get the chance to go there and carry on the tradition and then getting the chance to represent my country on and off the court is a really cool thing."
Along with the side of serving your country, the two-time TAPPS State Champion will also get to rep his country on the basketball court.

Playing at the next level for Benigni has been a dream since he was eight or nine. And now, the defending Patriot League Champions is the place for him.
"I was looking for a place I could go make an impact right away, where we had a good chance of making it to the tournament and getting a chance to play professionally," Benigni said. "You also have the added benefit of going to the Navy."

As Benigni gets ready for his senior season, which could be a historic one at TWCA, the unequivocal leader of the Warriors wanted to get the commitment out of the way so that he could focus on winning a third-straight state championship.
Something that has never been done at TWCA.
"That was always the goal to get it done before the season," Benigni said. "I just wanted to focus up fully on the season and try to go for our three-peat. It's going to be harder than other years, so just wanted to clear my plate."
What's neat about Benigni's decision is in a few years, he will be facing former TWCA teammates in Patriot League play - Tucker Nooe (Air Force) and Chanse Perkins (West Point).
"We've got all three of the military service academies covered," Benigni said.
Join the #VYPETEAM
Get up to date news from all over the country!