Bradley Collier (VYPE)
With high basketball heating up, it's time to recognize some of the top prospects in the Houston area. These young athletes are VYPE's "Four on the Floor" as the season begins in Houston.
Clear Falls' Orlando Horton (Senior--5'9 Guard)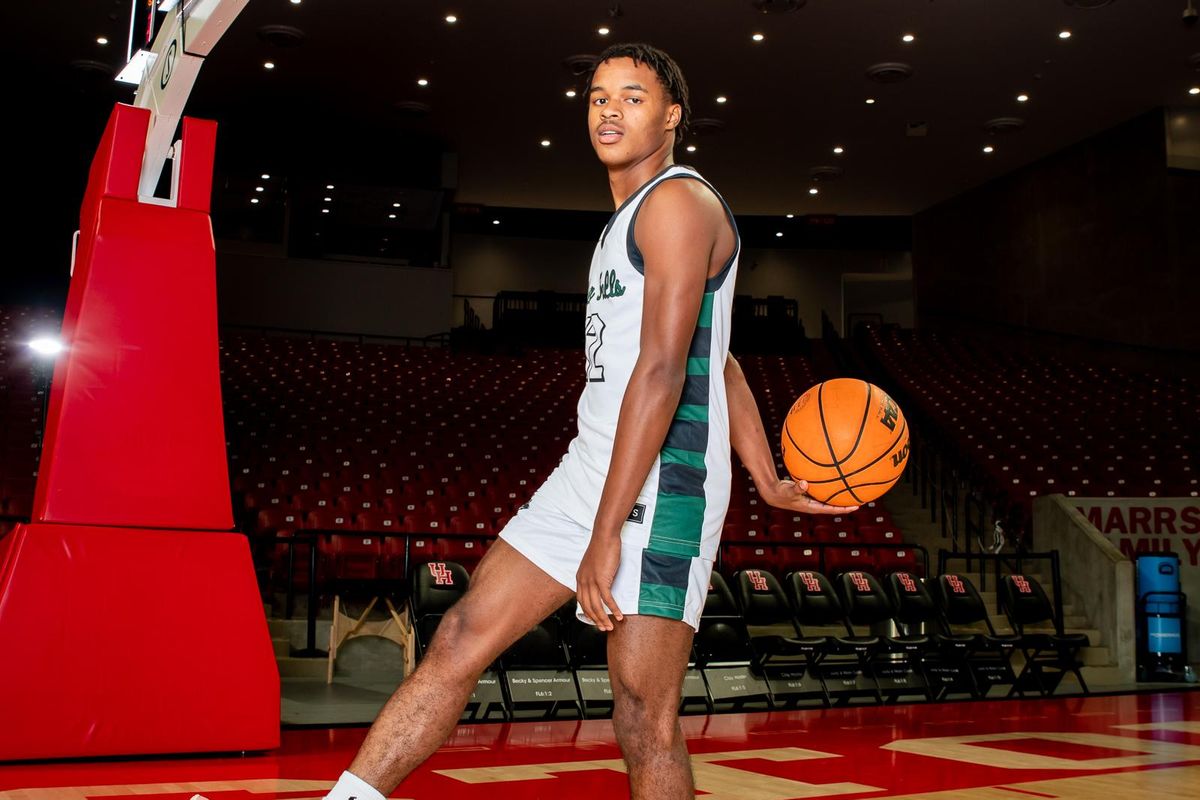 Orlando Horton--Clear Falls
Bradley Collier (VYPE)
In his senior debut, Horton flexed by scoring 40 points and racking up 11 assists. He has proven to be one of the best available unsigned seniors in the Greater Houston area. If Horton maintains this level of consistent play, he will be in the conversation as one of the area's top collegiate acquisitions.
Cypress Creek's Corey Hadnot (Senior--6'2 Guard)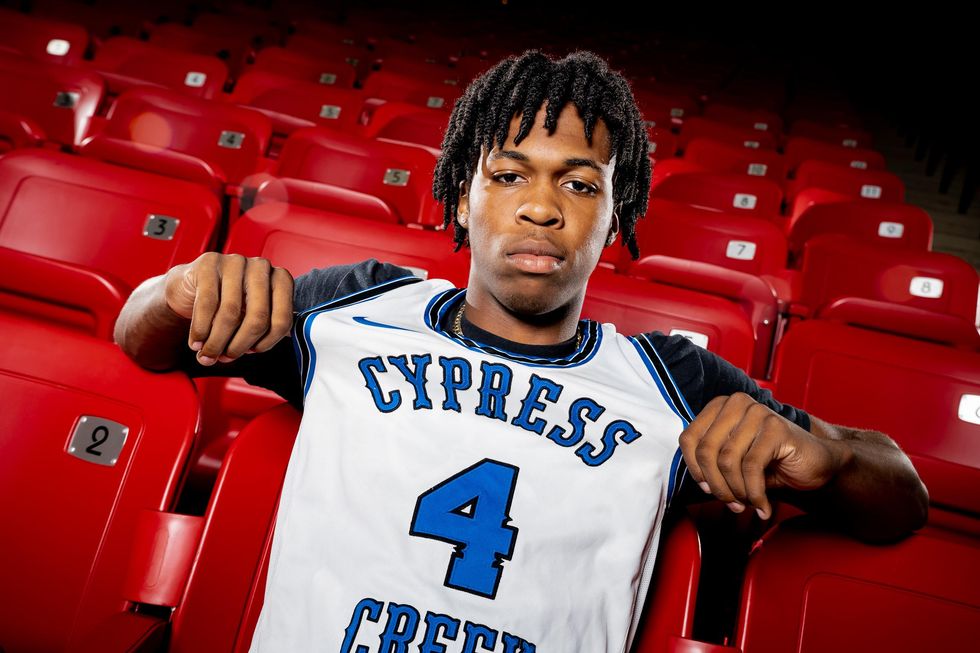 Cypress Creek's Corey Hadnot
Bradley Collier (VYPE)
Hadnot executed a game of separation in the RCS Season Opener. He efficiently scored at will and demonstrated why he is a DI player. The recent Purdue--Fort Wayne commit showed no hesitation in his game, as Hadnot's mid-range jump shot looked elite Saturday afternoon in which he led all scorers with 33 points.
The Woodlands-College Park's Xander Singh (Senior--6'4 Forward)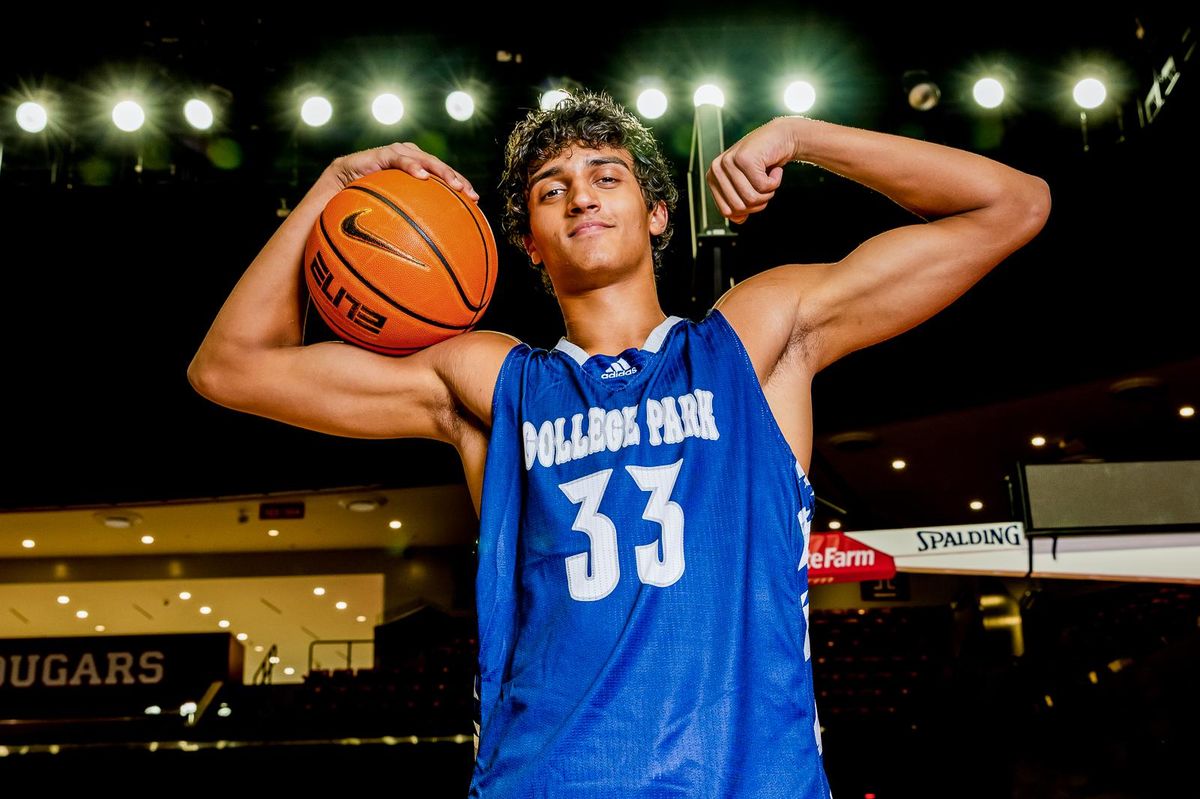 College Park's Xander Singh
Bradley Collier (VYPE)
In College Park's first tournament of the season, Singh was named MVP of the Alamo City Hoops Classic. Leading the Cavaliers to a 4-0 record to start the season, this crafty forward is averaging just over 13 points per game, and is set to usher his team to a postseason berth.
Pasadena Memorial's Robert Miller (Junior--6'10 Center)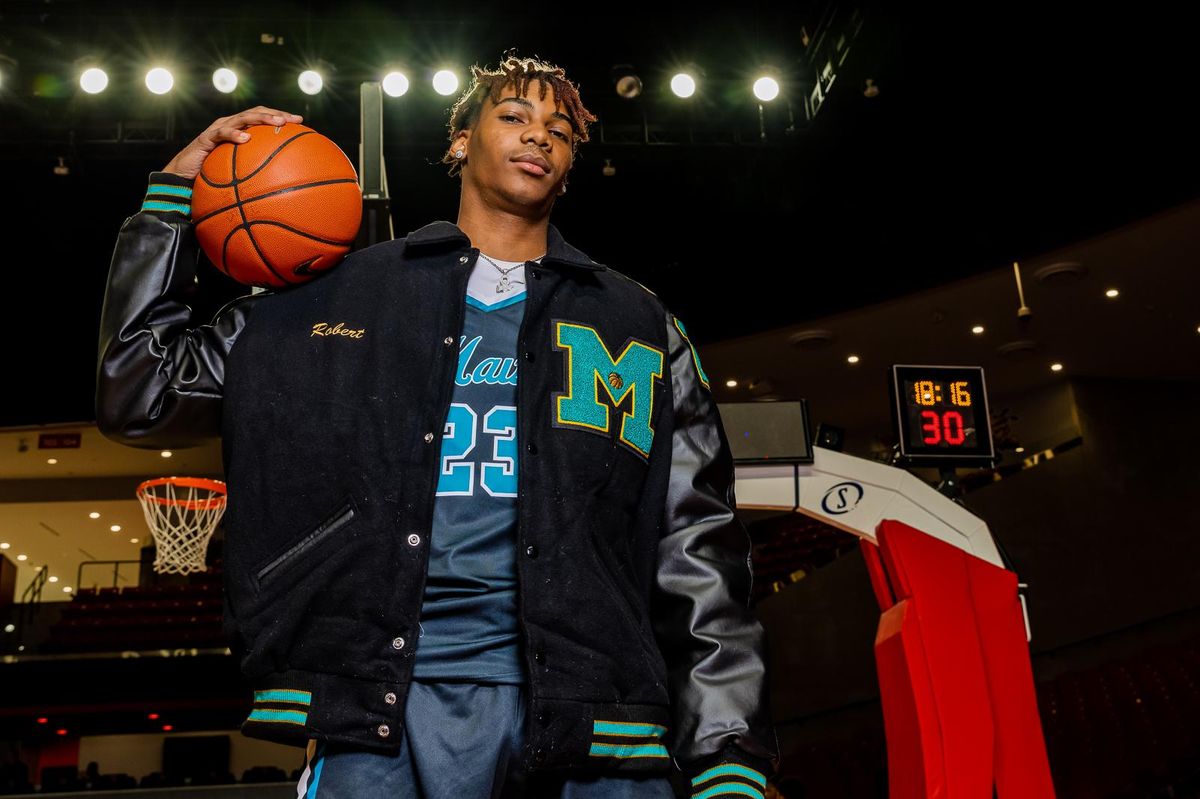 Pasadena Memorial's Robert Miller
Bradley Collier (VYPE)
Miller demonstrated a skillful display of athleticism in game one of the season, with several college coaches in attendance, by finishing the contest with 27 points, 8 rebounds and 5 blocks versus The Woodlands.
The towering Miller was able to lead his team to victory by contesting everything at the rim and making his presence known on both ends of the floor, which is actually what Pasadena Memorial expects out of the young star. When it's all said and done, Miller will be one of the top recruits in the nation.
For more of your Houston hoop scoop be sure to follow VYPE's basketball insider Ray Meach on twitter @rayemeach
The Greater Houston Baseball Coaches Association will have four new Hall of Fame inductees joining their esteemed ranks this Thursday.
Langham Creek's Coach Armando Sedeño has been the coach for the school for over 30 years and impressively led the Lobos to the State Semifinals in 2016.
During that time span, he has become the winningest coach in Cy-Fair ISD history, with over 600 victories (628 and still active) to his name. He's been nationally ranked in the top 10 and ranked in the top 20 six times while coaching over 150 players to sign/play at the next level.
Suffice it to say, Sedeño, the 2015 Ray Knoblauch Coaching Award Recipient is a worthy inclusion in the HBCA.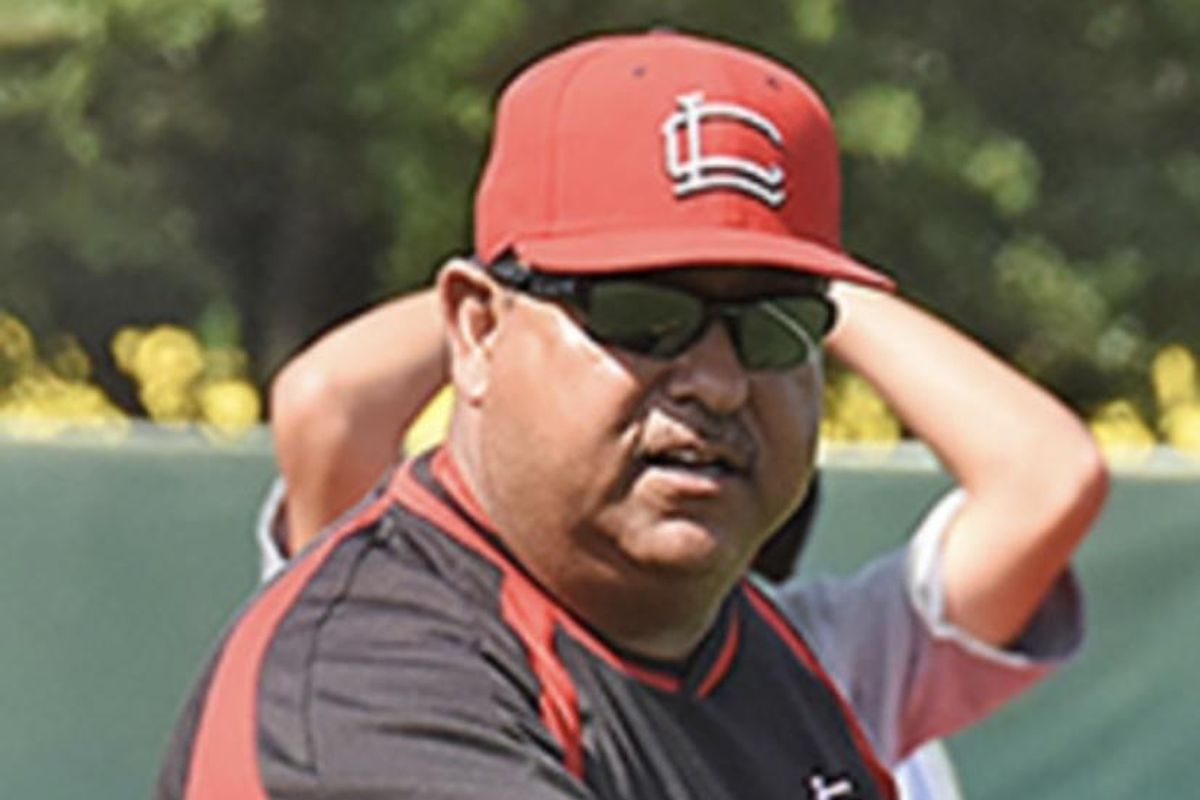 Langham Creek's Coach Armando Sedeño
Katy's recently-retired coach Tom McPherson spent 45 years coaching, the last 34 with Katy High School.
With 891 career wins (the most in 6A Texas HS Baseball), two state tournament appearances and district championships ranging in the double-digits, this legendary figure is a must in the Hall of Fame.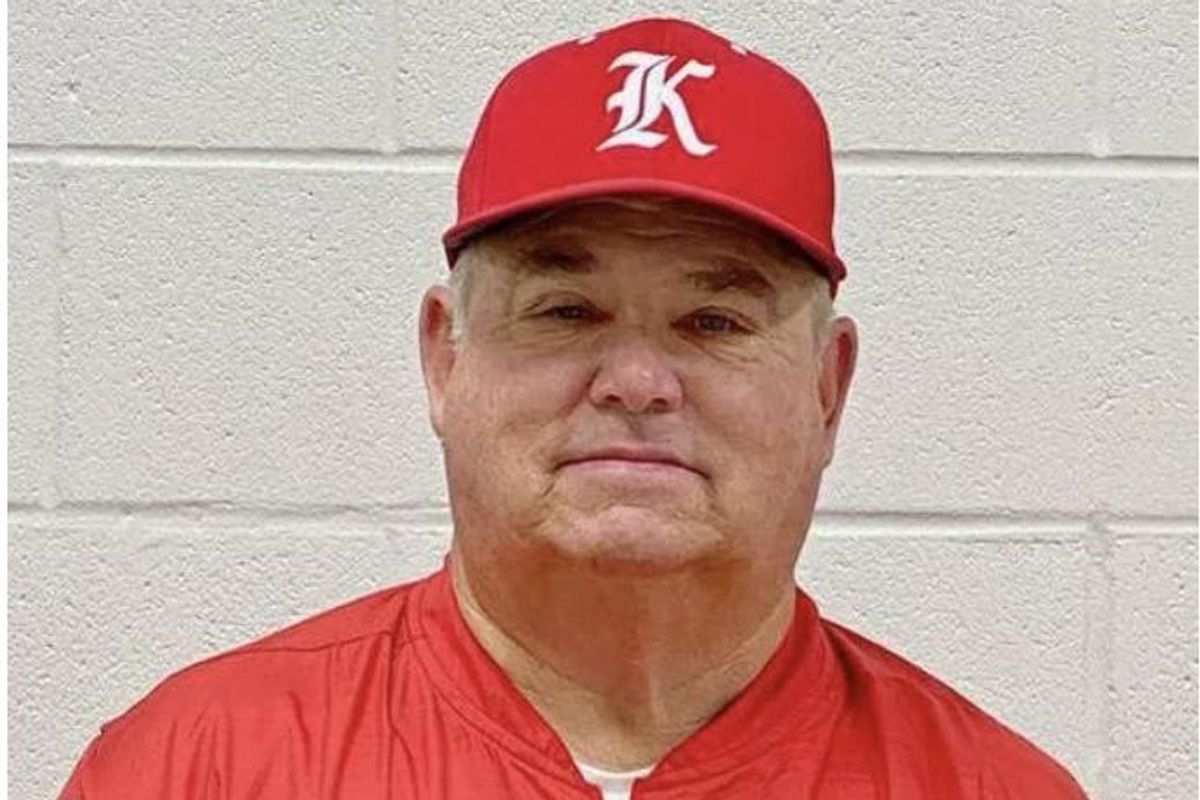 Katy's HOF Coach Tom McPherson
Bellaire's Rocky Manuel retired after 35 years of coaching, spending the last 25 of them at Bellaire. He enjoyed a phenomenal career, in which he recorded 998 wins, along with two State Championships (1994, 1999) and two State tournament appearances.
Along with those appearances, Manuel reached the postseason 28 times and was named National Coach of the Year by USA Today in 1994 -- when the Bellaire team was recognized as National Champions.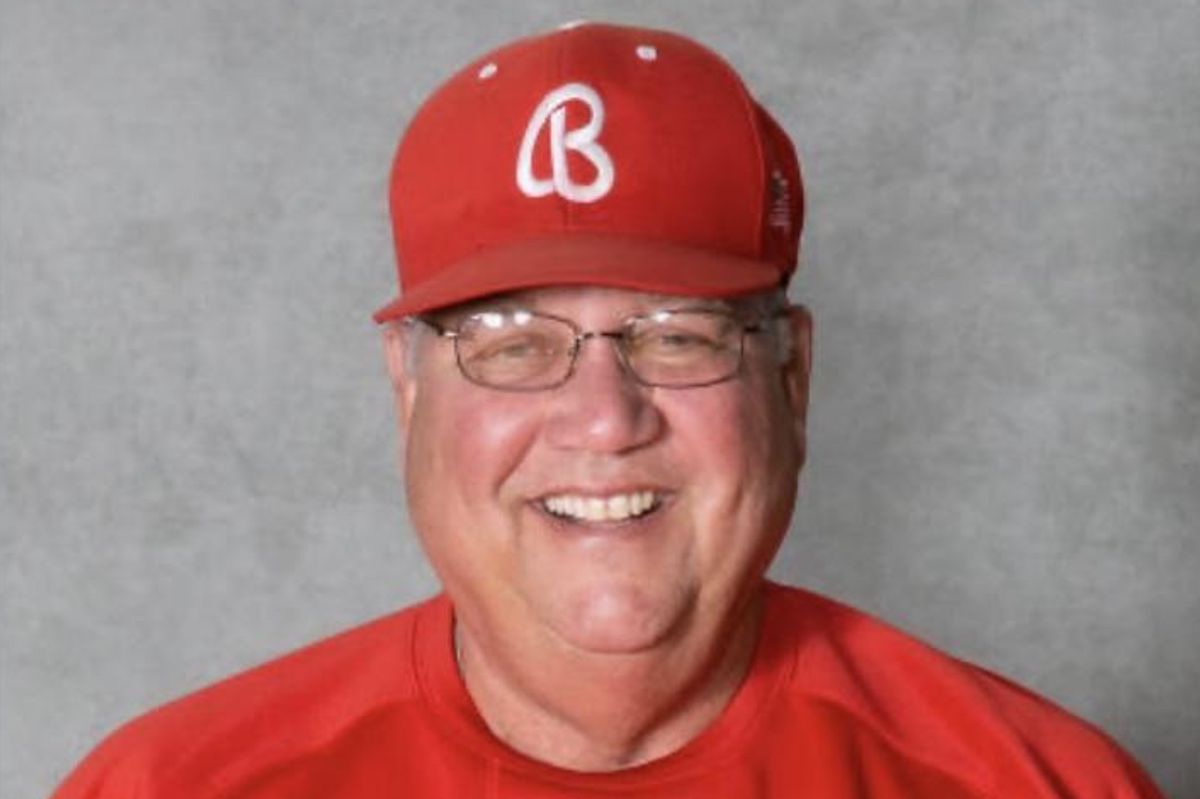 Bellaire's Coach Rocky Manuel
Lastly, coach Rick Carpenter, who coached for Elkins and Prosper in his 40-year career, will also be recognized on Thursday.
During his stints with both schools, Carpenter amassed 883 total wins, including 29 playoff berths, 19 district championships and 19 recognitions as District Coach of Year. Furthermore, he earned State titles for FB Elkins in 1995, 2002 and 2003 and Prosper HS in 2015.
Notably in 2002, Carpenter led Elkins to a National Championship Title, compelling the school to rename their field from "Elkins Field" to "Rick Carpenter Field".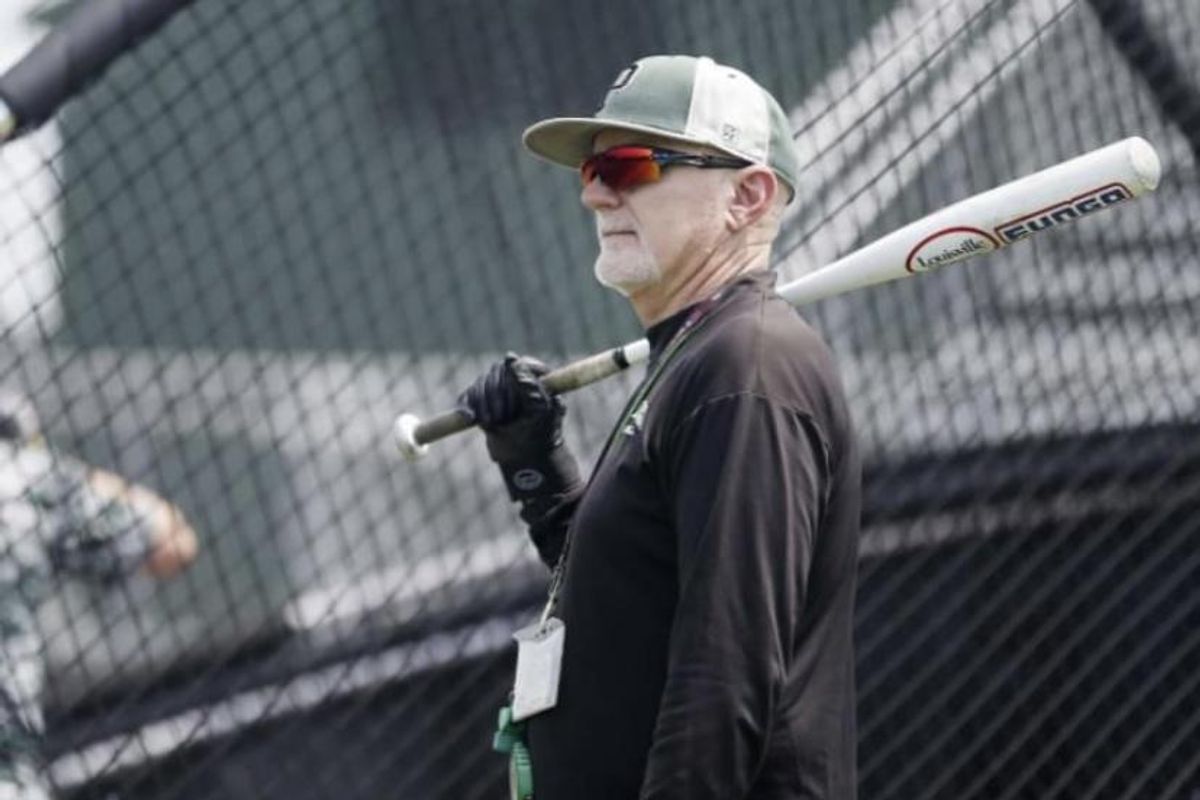 Elkins and Prosper HOF Coach Rick Carpenter
Against all odds, the Logos Prep Lions flexed their resiliency against the favored Hill Country Christian, earning their first TAPPS Six-Man 1A State Championship.
With only four minutes left in the game and facing a deficit of 18 points, it appeared that Logos Prep's chances of a title were over. However, the Lions went on a tear to pull off a miraculous comeback, defeating the Knights 54-52.
"When you combine toughness and focus, you end up with execution," said coach Kevin Edelbrock. "For us, we have a special group of kids. That's what it usually takes to pull off a victory like this, as a 25-point underdog."
In order to pull off this type of upset, Edelbrock said the team's "secret ingredient" was his seniors -- namely RB Barrett Zgarba, LB Nathan Rabb, and WR/FS Cole Hogan.
"They [the seniors on the team] exemplified what it means to never give up," Edelbrock said. "We talk a lot about not worrying about the score or result, but just 'Do the next right thing.' Those young men are led by six different captains who stayed focused and never gave up. They have no quit in them."
Kicker Carson Goldy managed to deliver three successful onside kicks to flip the momentum of the game.
"He [Goldy} has all the talent to kick at any DI school in the nation and any program would be lucky to have him," said Edelbrock. "In six-man football, the onside kick is of the utmost importance. Throughout the year, I watched Carson really perfect a variety of kicks. To recover three in a championship game changes everything and the entire kickoff team deserves credit."
Logos Prep opened in 2006 and started playing football in 2010. This is the school's first State Title and this could be the first of many.
"More and more athletes are seeing our University Model school as a place to better prepare to be successful in college and in life. It is also a place to have a competitive athletic experience with coaches who truly care about them," Edelbrock said. "To win in this sort of fashion is something that you simply have to soak up."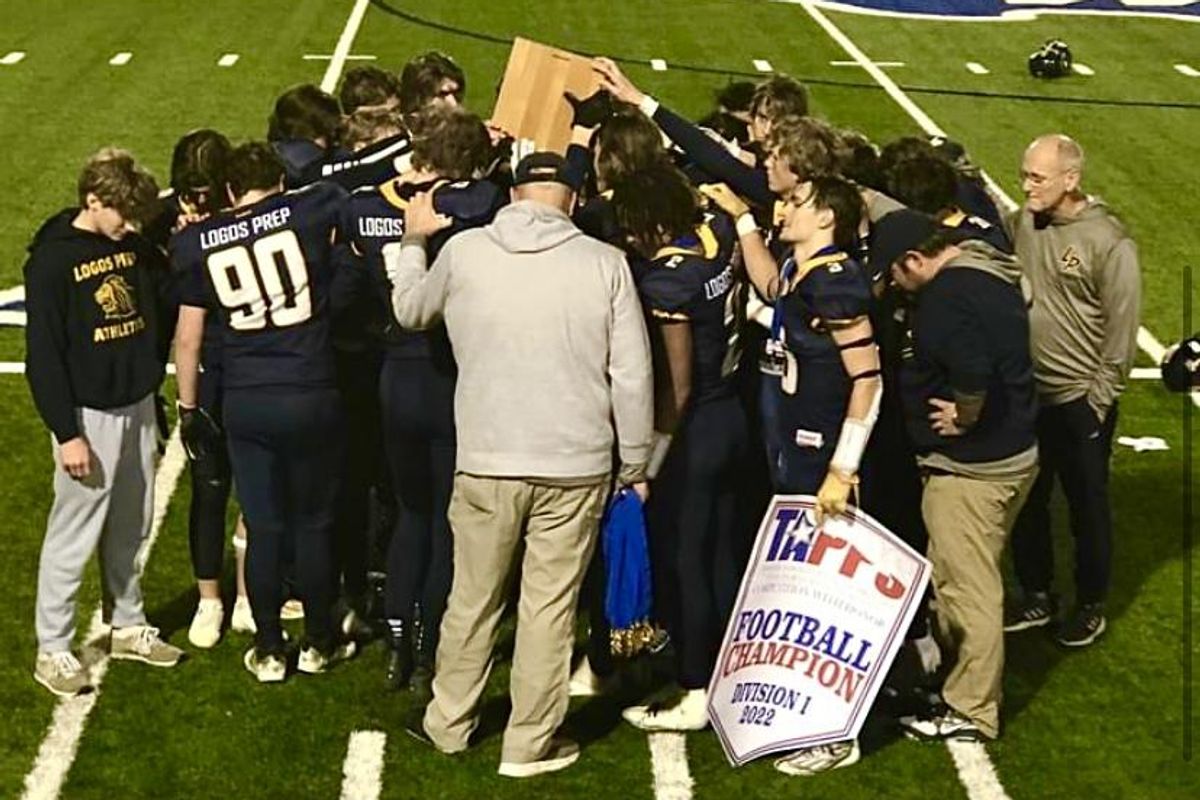 Logos Prep's Coach Edelbrock and his team pray, following the Championship victory
Given that Logos Prep is a 1A school, and there isn't a superfluous amount of student-athletes primed to play in the 6-Man league, it goes without saying that the seniors on this team will be missed as the Lions prepare for next season. Especially, one particular senior, WR/CB Lawson Taylor, who was a top performer in the Championship game.
"You don't ever replace your seniors, like Taylor," said Edelbrock. "Special kids come along and you miss them when they go. I'll miss our seniors. We will have a good amount of talent returning and several opportunities for others to step up. This program is about so much more than football. It's about the development of these boys as they become young men. It's about life, faith, and living the way we were designed to live. It's an honor to get to walk alongside them."
This monumental victory must have been incredible to witness. However, the postgame experience will be something the players and coaches never forget.
"It [the postgame] was pure joy and exhilaration," Edelbrock said. "We were so happy for those boys and their families, as well as for everyone attached to Logos Prep. It was a celebration like none other. The guys were going crazy in the locker room and we just reveled in all the incredible plays and all the moments that the boys made happen."
Join the #VYPETEAM
Get up to date news from all over the country!