ALL GRIT: Klein Oak's Nugier a tough Panther to deal with
Jan 20, 2023
Bradley Collier (Vype)
To be a great Centerback on the soccer field, someone needs to be tough and gritty.

They have to embrace contact and sacrifice their body while doing anything and everything to thwart an opponent's scoring chance. They have to be like Alaina Nugier.
The Klein Oak senior loves the physicality of fútbol. Don't let her smile and friendly demeanor fool you. Nugier is as tough as they come.
"It took a lot of yelling from coaches, at first, to get me to go for the ball and scrap," Nugiersaid. "Once I got more comfortable, it just worked. I started soccer when I was six years old and I was trying out various things. When I was 10, I really started getting into it and wanting to be better."
Nugier appreciates the team aspect of the game.
"If it was a single-person sport, I don't think I'd have as much fun," she said. "Teammates make things a lot better."
She also enjoys getting her uniform dirty by constantly throwing herself in the way of the ball. As a child, Nugier looked up to star defender/midfielder Julie Ertz because of the strength and toughness she played with.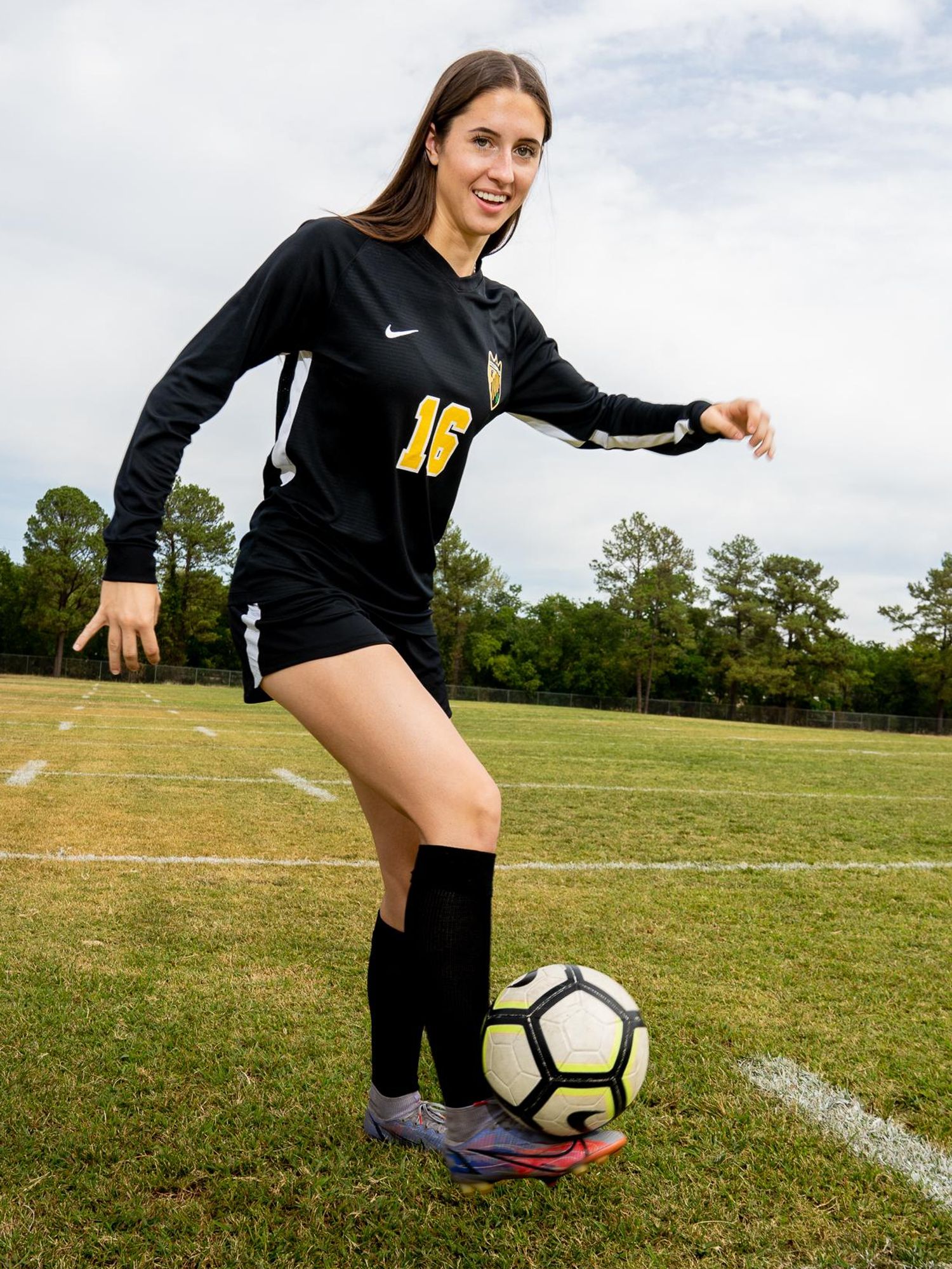 "I love making tackles," Nugier said. "Those moments when you're running up to the ball and make a good slide tackle …it just feels good. You get to stop the attack and can counterattack. It's cool to me."
Nugier is a WesternKentucky University commit, so her soccer career will go on to the collegiate level. But her long-term goal is to go into nursing.
"I like helping people," Nugier said. "There are always going to be jobs in the medical field, and I think it 's really cool to learn about the body."
Before then, however, she plans to enjoy her senior year playing for a school and community she adores.
"It's my second family," Nugier said of Klein Oak ."I have so many friends and I'm always having a good time. Especially with soccer, I really love it. It's fun messing with the forwards and getting them agitated and out of their game. On the field, I'm definitely very competitive. I'm always going after it."
Last season, Nugier was the anchor of the backline for a Panthers'defense that surrendered just 27 goals in 23 games. She was honored as District 15-6A's Defensive player of the Year and was a Texas Association of Soccer Coaches All-Region 2 first-team selection. A team captain, Nugier also contributed four goals and two assists.