PHOTO GALLERY: Episcopal School of Dallas vs. Trinity Christian Addison
Sep 04, 2021
Amelia McAnear
Trinity Christian Academy faced off against a tough Episcopal School of Dallas Friday night. Despite an attempt at a late rally, the Trojans fell 28-14.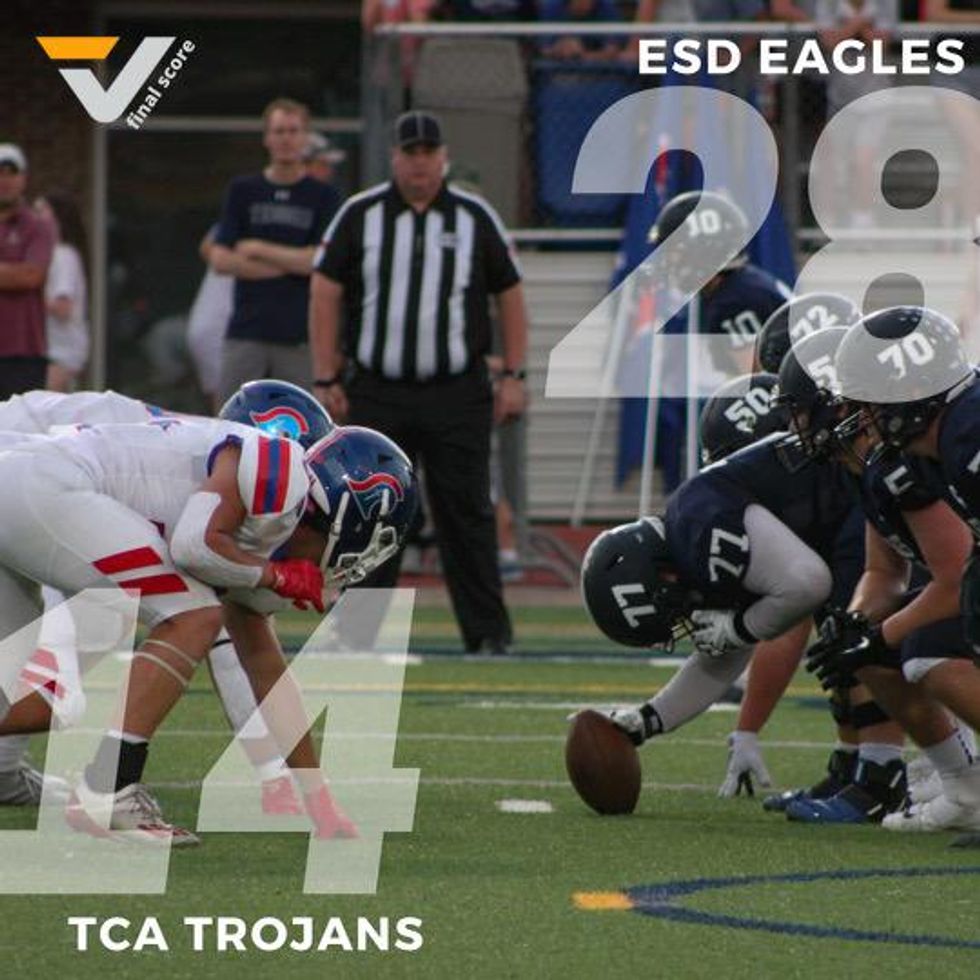 Amelia McAnear
Senior quarterback Camden Williams threw for 250 yards and two touchdowns. Scoring for the Trojans were senior wide receivers Markus Schumacher and Brooks Krantz.
The Episcopal School of Dallas Eagles were led by junior quarterback Patrick Burke who totaled 226 passing yards, three passing touchdowns, and one rushing touchdown. On the receiving end of Burke's touchdown passes was junior wide receiver Blair Brennan (two touchdowns) and senior wide receiver Jaden Robinson (one touchdown). ESD's defense played a major role in shutting down TCA's opportunities holding the Trojans to a total of 70 rushing yards. The defense forced five turnovers, one in which was an interception.