VYPE DFW Private School Softball Player of the Year: Ursuline Academy's Claire Nolan
Jun 22, 2022
Photo provided by Claire Nolan (Ursuline Academy Athletics)
After a successful softball season and an even more successful fan poll, Ursuline Academy's Claire Nolan is proud to be named the VYPE DFW Private School Softball Player of the Year. As Claire prepares to head into her junior year of high school, she took the time to catch up with VYPE DFW for an exclusive interview about her time so far with Ursuline and her plans for the future.
To continue reading this exclusive interview, become a VYPE Insider today!
A Successful Career (so far)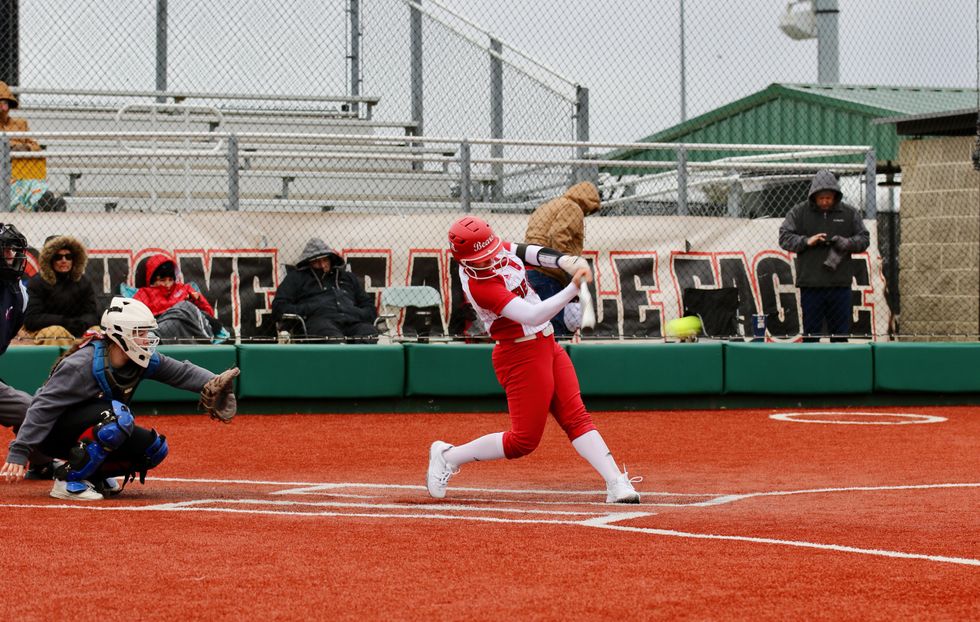 Photo provided by Claire Nolan
Nolan has had quite the high school career so far. She has been an integral part of Ursuline's team while continuing to hold a place at the top of a majority of the TAPPS offensive categories through her freshman and sophomore season while batting over .425 through both seasons- an accomplishment that she sees as one of her biggest accomplishments with Ursuline so far. "I was named First Team All-District freshman and sophomore year and Second Team All-State this season," Nolan told VYPE.
In addition to her athletic excellence, Nolan is a phenomenal student. "Aside from being honored with class awards and maintaining a cumulative GPA of 4.186, I have been inducted into the National Honor Society and the National Spanish Honor Society," Nolan said- pointing out that she feels very accomplished in both academics and athletics so far.
Get Your Head In The Game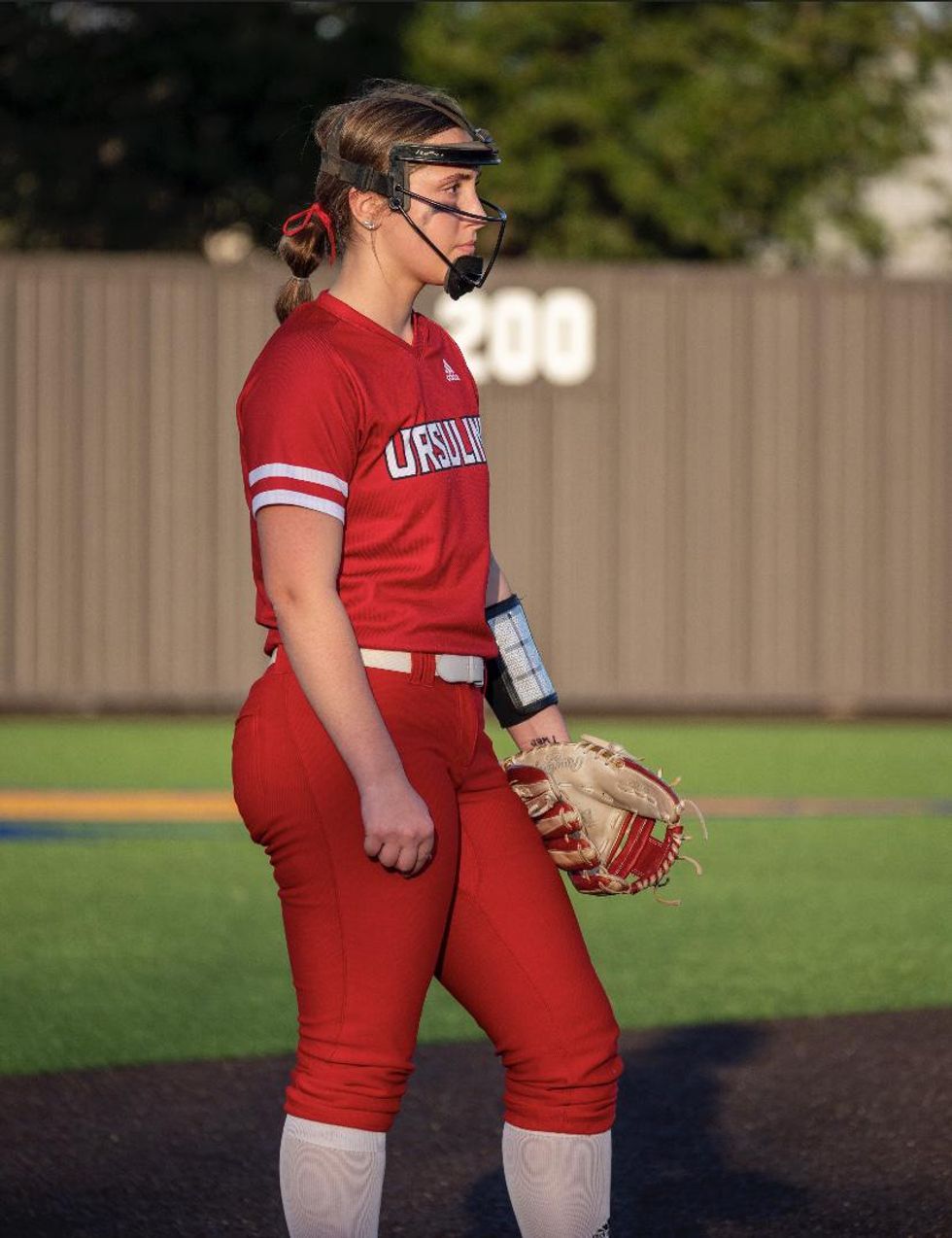 Photo provided by Claire Nolan
For a student-athlete to be successful, part of the hard work needs to come when no one is looking- the off season. So, what does it take to stay focused during the off season? "I stay focused by recalling past successes and failures from previous seasons," Nolan told VYPE. "I stay focused by anticipating the coming season and striving to attain the goals that I set for myself. Outside of Ursuline Academy Varsity, I play travel softball year-round with Athletics Mercado which allows me to continue honing skills and growing my knowledge of the game by competing in the highest-level tournaments across the country."
In addition to staying focused during the offseason it's important that an athlete continues to set goals for themselves each season. "This season, my offensive goals were to maintain a batting average over .400 and increase my on-base and slugging percentages from last season. My defensive goals included improving on-the-run throws and anticipating gameplay." In addition to personal goals, it's also important to set team goals and hold your team to certain expectations. "Our team goal this season was to get back to the state playoffs after coming up short in the 2021 semifinals."
As you head into new seasons, something just as important as goals and off season work is your mindset. Continuing to head into each season with a clear mind keeps athletes focused at the start of the season as well as throughout. "Although I do have personal goals and standards that I set for myself with the coaching staff, I am mainly focused on helping my team however I'm needed in order to win state titles as well as leading by example in games and practices," Nolan added.
Success at Ursuline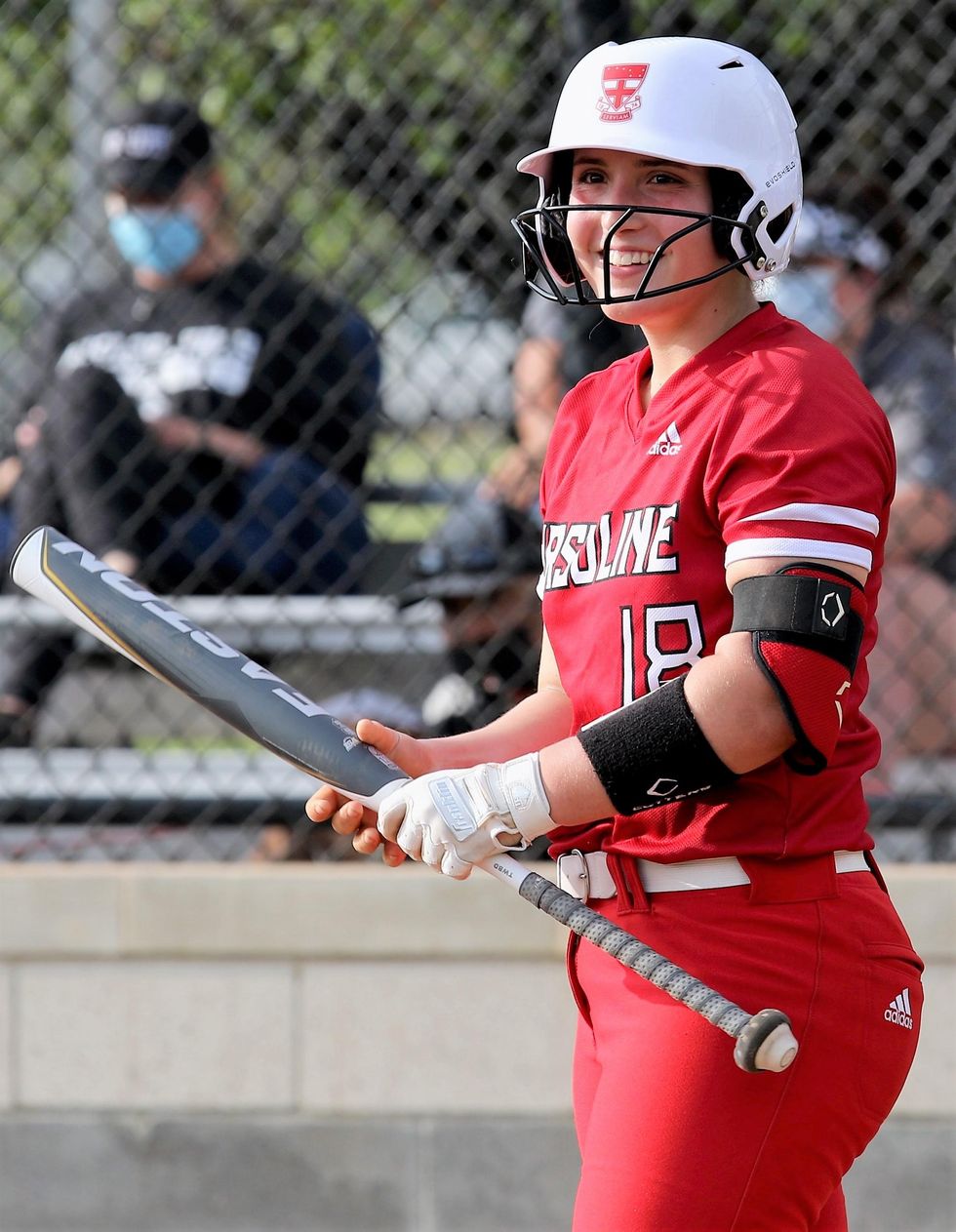 Photo Provided by Claire Nolan
Many people would love to know the secret to athletes and teams success as they watch achievements unfold. Nolan believes that Ursuline softball's biggest secret comes down to the bond the team has. "Our team camaraderie and the support that Ursuline Academy as a whole provides to our team," said Nolan. "We appreciate the encouragement that the faculty and student body show every season. Ursuline Academy Varsity Softball also has great coaches who provide invaluable leadership and direction: Stephanie Zorn, who was name Coach of the Year, and Adam Karabinos."
"I believe that much of my personal success last season can be attributed to my daily batting sessions and goal-oriented workouts that focus on the areas of my game upon which I need to improve," added Nolan.
Making Memories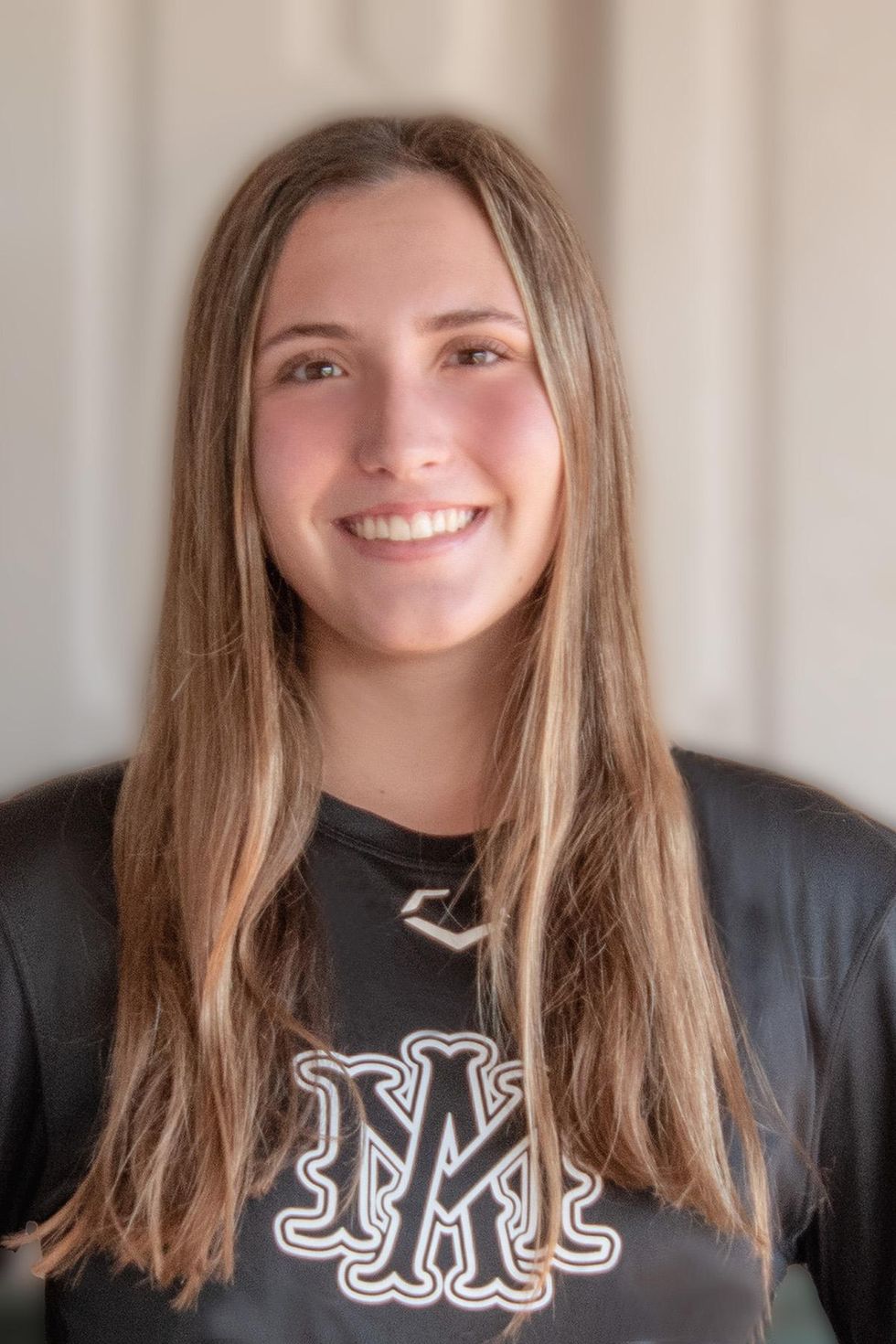 Photo Provided by Claire Nolan
When you have built a great relationship with your coaches and teammates, set and achieved many goals, and worked hard throughout your high school career, it's not hard to create memories. Most high school athletes create memories that last a lifetime- far beyond high school and college. Nolan drew from her favorite memory during the interview with VYPE. "My favorite team memory playing with Ursuline was when we went to state in 2021 during my freshman year," she started. "It was great experience to further bond with my teammates and play on a higher stage- which was the result of our success in district."
"My favorite individual memory was having a six RBI game this season. It was my first multi-home run game and my first grand slam home run in my softball career," Nolan added.
A Bright Future
Although she is only about to be a junior, Nolan knows that the next chapter isn't too far away. While she doesn't know quite yet what she wants to do with the rest of her life, she does have an interest in pursuing majors in biological sciences or law. She has not yet committed to a college program, but she hasn't ruled it out- in fact, there are important qualities she's looking for at the next level: "I am focused on pursuing prestigious and competitive institutions to further my academic career," said Nolan. "As for a softball program, I am looking for a coaching staff that encourages a supportive, friendly, and competitive culture."
Fun Questions
What is your favorite professional sports team?
"My favorite professional sports team is the Dallas Mavericks."
Who do you look up to as an athlete?
"As a young athlete, I look up to Sis Bates. In her collegiate career at the University of Washington and professional career, her passion, dedication, and leadership in the game has always inspired me."
True