2019 VYPE San Antonio Private School Volleyball Contenders
Aug 01, 2019
You've already seen the VYPE San Antonio preseason private school volleyball rankings, so it's time to learn about the contenders. Check out the team breakdowns below, and learn about the sleepers and dark horses in the coming days!
No. 1 Antonian College Preparatory Apaches (Reached 2018 TAPPS 6A Regional Final)
Antonian College Preparatory enters 2019 as VYPE San Antonio's top team. The Apaches went five sets against Houston St. Agnes Academy in last year's TAPPS 6A regional final, and have notable talent back. First-team all-state Mia Carter leads a big three that includes second-teamers Olivia Arredondo and Alexis Jairala. Other depth includes first-team all-district Mackenzie Tijerina, second-teamers Lauren Bick and Cecilia Goodin, and honorable mention Jenna Rodriguez. The experience of the four seniors and three sophomores will obviously play a big role in the team's success.
No. 2 San Antonio Christian School Lions (Reached 2018 TAPPS 5A State Semifinal)
San Antonio Christian School recorded one of the area's best finishes in 2018, and has a great opportunity to earn an even better result in 2019. That's because the Lions have a talented and experienced roster, which includes all-state honorable mention Katelyn Siebert. Along with her, there's first-team all-district Adriana Ellard, second-teamers Kylie Donofrio, Natalie Mandl, Lindsey Nelson and Sadie Nelson, and honorable mentions Grace Buffington, Maren Miller and Tess Millican. Three of the playmakers are seniors, three are juniors and three are sophomores, so there's a good mix of experience.
No. 3 Holy Cross of San Antonio Knights (Reached 2018 TAPPS 5A Area Round)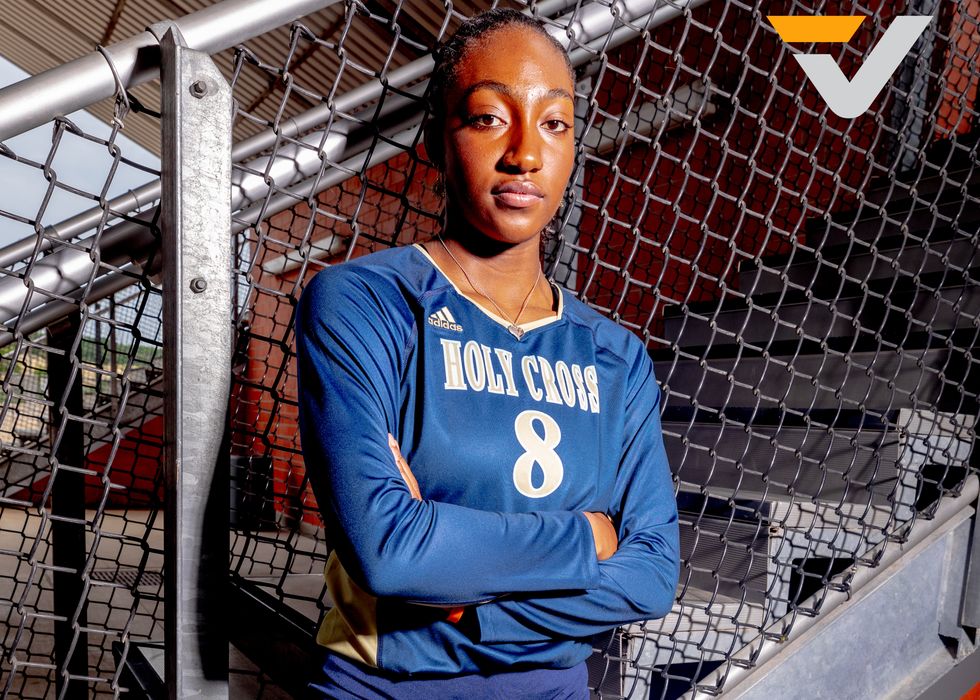 Photo by VYPE Media's Bradley Collier.
Holy Cross of San Antonio had an early playoff exit in 2018, but is expected to challenge district foe San Antonio Christian School in the TAPPS 5A classification in 2019. The biggest reason is Baylor 2021 commit Faye Wilbricht, who's an all-state talent like Juliana Alaniz. There's also first-team all-district nominees Victoria Fontenot and Mackenzie Vernon, second-teamer Kataliah De Los Santos, and honorable mentions Alyssa Barrera, Renee Escobedo and Madison Marino. Two of them are seniors, three are juniors and three are sophomores, so there's also the experience to go deep in the playoffs.

No. 4 San Antonio Legacy Christian Academy Rams (Reached 2018 TAPPS 1A State Semifinal)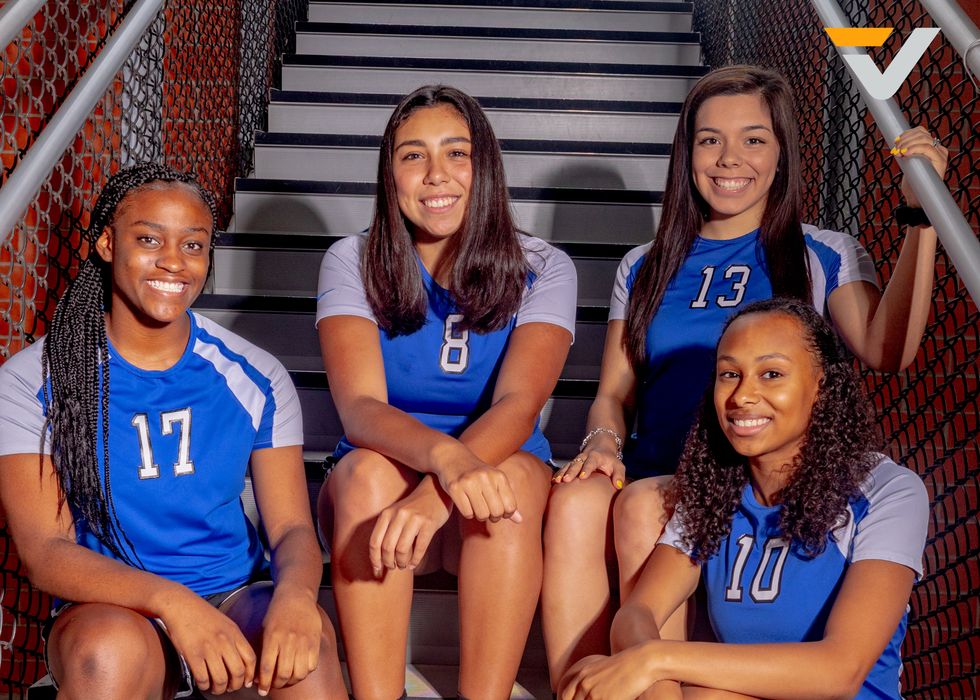 Photo by VYPE Media's Bradley Collier.
San Antonio Legacy Christian Academy has advanced to five consecutive TAPPS postseasons under head coach Angie Polanco and have one of the area's best senior classes in 2019, so it has a great shot to win the TAPPS 1A state title. The Class of 2020 includes first-team all-staters Jami Campbell and Trinity Lopez, second-teamer Gabriela Garcia, honorable mention D'Yani Moon, and first-team all-district Larrisa McHenry. Campbell is a middle hitter, Lopez, Moon and McHenry are outside hitters, and Garcia is a setter, so they'll be attacking from all angles of the court.
No. 5 New Braunfels Christian Academy Wildcats (Reached 2018 TAPPS 3A State Final)
New Braunfels Christian Academy returns a strong unit from its 2018 TAPPS 3A state final appearance, so it's another team with a legitimate state title opportunity. The Wildcats are led by all-state players Camdyn Doucet, Adria Galles, Hailey Hamlett and Ellie Wineinger, but don't forget about second-team all-district players Kacey Bronnenberg and Jessica Hammock.
For more sports coverage, follow Thomas (@Texan8thGen) and VYPE (@VYPESATX) on Twitter.
Looking to get more involved? Check out ShopVYPE for fresh gear that supports local schools and the VYPE U Ambassador Program. To sign up for the VYPE U Program, apply at VYPEU.com.
Keep reading...
Show less