Week 10 DFW #TXHSFB Preview
Oct 31, 2019
Another double dip this week with a Thursday night tilt in Keller and then a Friday night TAPPS battle.
---
THURSDAY: Keller Timber Creek vs. Keller Central
The first game this week has playoff implications riding on the outcome. A win for Keller Central and it's in, a win for Keller Timber Creek and the playoff picture gets really murky with one week remaining.
Game Details
Time: 7:00 p.m.

Day: Thursday, October 31
Location: Keller ISD Athletic Complex (Keller, Texas)
Previous meetings: Keller Central won 17-14 (2018)

Previewing Keller Timber Creek (3-5, 2-3)
It's been a bit of a rough season for Timber Creek this year, but thanks to a two-game win streak the possibility of a playoff appearance - last appeared in 2016 - is within grasp. In comparison from last year, the team has improved. It's already won more games overall and within district than last year with two games left on the schedule.
On the year, Timber Creek is being outscored by an average of 14 points per game and within district, that number is at 9 points per game. Safe to say, Timber Creek is not an offensive juggernaut as its high point in total yards is 332. The offense is lead by quarterback Jason Akers, who has passed for 879 yards and rushed for an additional 106. In the three wins this year, Timber Creek is averaging 30 points per game and just over 285 yards a game, in the five losses, those numbers drop to 8.8 points per and 166.2.
For Timber Creek to win, the defense will have to play as well as it has the last two games - wins over Bryon Nelson and Keller Fossil Ridge. In both games, the defense forced two turnovers and has allowed just an average of seven points in the first half.
Timber Creek has to win to keep its playoff hopes alive. A win would at least tie Timber Creek for the final playoff spot with many outside circumstances remaining to determine its fate. A loss ends any hopes of a playoff berth.

Previewing Keller Central (6-2, 3-2)
Despite being 6-2, Keller Central has been outscored by 29 points this year, thanks to two lopsided losses in district play. After riding two, three-game win streaks, Central has suffered big losses - Denton Guyer and Southlake Carroll - where the offense struggled to move the ball (172.5 yards per game) and could not stop the other team (468.5 yards per game).
As 5-6A is very top heavy with a lot of mediocre teams jockeying for the last two playoff spots, Keller Central has seen a precipitous drop in production - even in its wins. During non-district play, Central averaged 30 points per game and racked up 337.7 yards per. When the calendar flipped to district play, those numbers drop to an average of 12.4 points per game and 242.8 yards. The highest offensive output came against Byron Nelson at 391 yards and then 17 points against Northwest Eaton.
Conversely, the defense, which gave up 279.7 yards per game in non-district, has given up 304.4 per game in district play (195 yards per game in the three wins).
Gavyn White leads the Central attack with 1,153 yards passing and seven touchdown passes. He's also added 61 yards rushing and another score. Andrew Paul leads the team with 842 yards rushing and 10 scores.
For Central, a win and it is in the playoffs after a one-year absence. A loss does not end its playoff hopes, but it does make things a bit more difficult with a season-finale against Keller.

Previewing the Game
TexasFootball.com has Keller Central as 13-point favorites. However, despite these teams' records the last three years, Keller Central has only won by an average of 4.67 points.
Neither team has shown a consistency of scoring prowess nor shown a consistency being able to play solid defense. The edge, though, would seem to go to Keller Central for a couple reasons. It was within five of Denton Guyer midway through the third quarter before Guyer scored 34 straight points, and the Central defense has been able to struggling offenses in check.
A two-score line seems a bit high as both teams have won its five district games by an average of 4.4 points per game and only average 19 points scored in district. I think this will be a one-score game as it has been the last three years.

Prediction: Keller Central 23, Timber Creek 17
Follow @iamspeters for live updates of this game.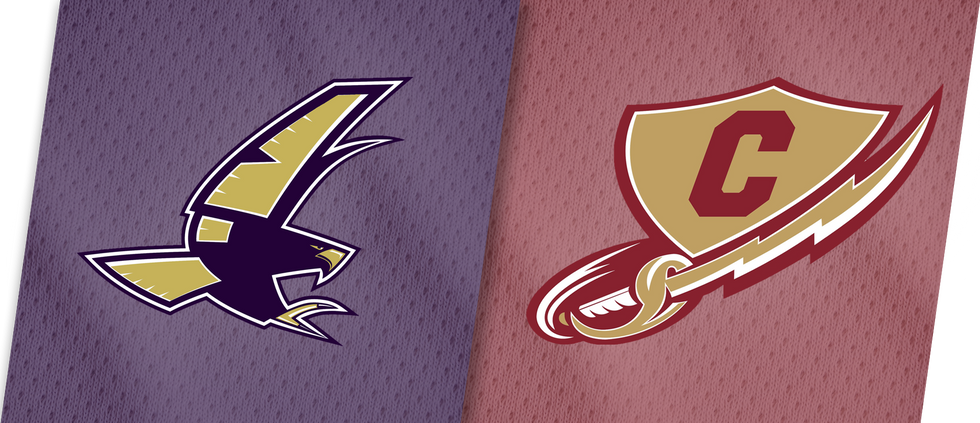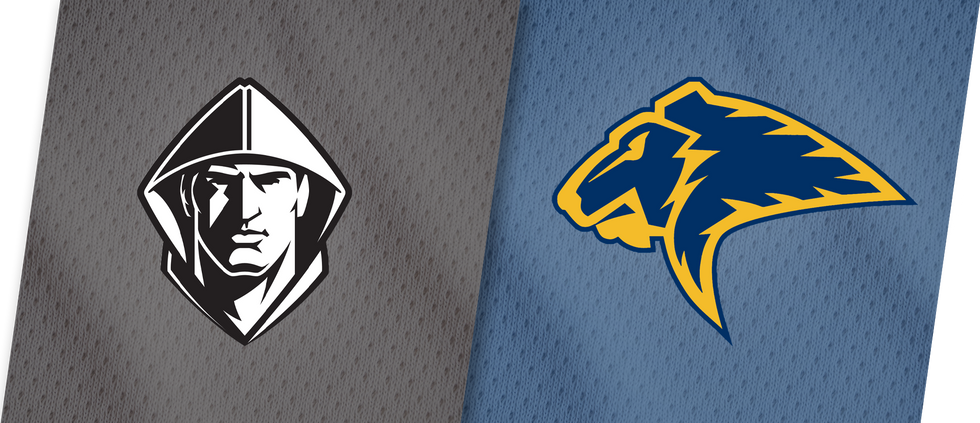 Other notable Week 10 DFW #TXHSFB games
THURSDAY
4-5A DI: Grapevine (5-3, 3-2) vs. Denton Ryan (8-0, 5-0)

6-5A DII: Dallas Kimball (6-2, 3-2) vs. Dallas SOC (6-2, 4-1)

FRIDAY
9-6A: Allen (8-0, 5-0) vs. Prosper (7-1, 4-1)
6-5A DI: Highland Park (7-1, 5-0) vs. Lancaster (7-1, 5-0)

4-6A: Arlington Lamar (7-1, 4-1) vs. Arlington Bowie (7-1, 5-0)
6-6A: Coppell (3-5, 2-3) vs. Flower Mound (5-3, 3-2)

4-5A DI: Birdville (6-2, 5-0) vs. Colleyville Heritage (5-3, 4-1)
7-5A DII: Denison (6-2, 5-1) vs. Lucas Lovejoy (6-2, 5-1)
TAPPS 1-I: Fort Worth All Saints (5-2, 2-0) vs. Fort Worth Nolan (8-0, 2-0)
5-5A DI: Frisco Independence (6-2, 3-2) vs. The Colony (7-1, 4-1)
10-6A: Garland Lakeview Centennial (5-3, 3-2) vs. Rowlett (4-4, 4-1)
9-6A: Dallas Jesuit (5-3, 4-1) vs. McKinney (4-4, 2-3)
TAPPS 1-II: Plano John Paul II (6-2, 1-1) vs. Parish Episcopal (7-1, 3-0)
6-6A: Lewisville (7-1, 4-1) vs. Hebron (6-2, 4-1)
3-4A DII: Graham (4-4, 2-1) vs. Aubrey (3-5, 2-1)
7-5A DI: Sherman (4-4, 2-2) vs. West Mesquite (2-6, 2-2)
TAPPS 2-II: Dallas Christian (7-1, 1-1) vs. McKinney Christian (4-4, 0-3)
8-5A DII: Ennis (7-1, 6-0) vs. Corsicana (7-2, 6-1)
11-6A: Mesquite (5-3, 3-1) vs. Rockwall (7-2, 4-1)
3-6A: Weatherford (6-2, 2-2) vs. Richland (3-5, 3-1)
7-4A DI: Midlothian Heritage (6-3, 3-0) vs. Waxahachie Life (6-2, 2-1)

SATURDAY
4-5A DII: Fort Worth Polytechnic (3-5, 1-3) vs. Fort Worth North Side (4-4, 3-1)