HOUSTON - Tennis is that unique UIL sport that really is played all year long.

In the fall, it is team tennis and then in the spring it shifts to individual tennis. But right now it is all about the team and the 2021 UIL Team Tennis Playoffs have been in full swing for a week now as Regional Quarterfinal play begins today.
Last season it was The Woodlands and Memorial that advanced to the Class 6A State Semifinals but both fell in that round. In 2019, Memorial won the Class 6A State Championship.
Here is how the bracket shakes out for Houston-area teams heading into this week with the Regional Finals set for Friday, which will determine who advances to the state tournament.
CLASS 6A - Region II

College Park vs Klein Cain
Klein Oak vs No. 9 The Woodlands


CLASS 6A - Region III
No. 8 Fort Bend Clements vs No. 13 Tompkins (10/19 - 2 pm at Clements HS)
Clear Springs vs No. 19 Pearland Dawson (10/19 - 2:30 pm)
**Winners will face each other in Regional Semifinals later this week**

- Fort Bend Clements has been impressive this postseason, beating Cinco Ranch 12-0 and then downing No. 21 Stratford 10-1. Tompkins has also just dropped one match this postseason.

No. 14 Seven Lakes vs No. 3 Houston Memorial (10/19 - 3 pm at Memorial HS)
Deer Park vs No. 23 Kingwood (10/19 - 2 pm at Baytown Sterling HS)
**Winners will face each other in Regional Semifinals later this week**
- Memorial year in and year out is the favorite to make a Regional Final or State Tournament run out of Houston. The Mustangs entered the postseason ranked as the No. 3 team in Texas in Class 6A by TTCA. They have blanked both Heights and Fort Bend Dulles, 10-0, en route to this Regional Quarters appearance.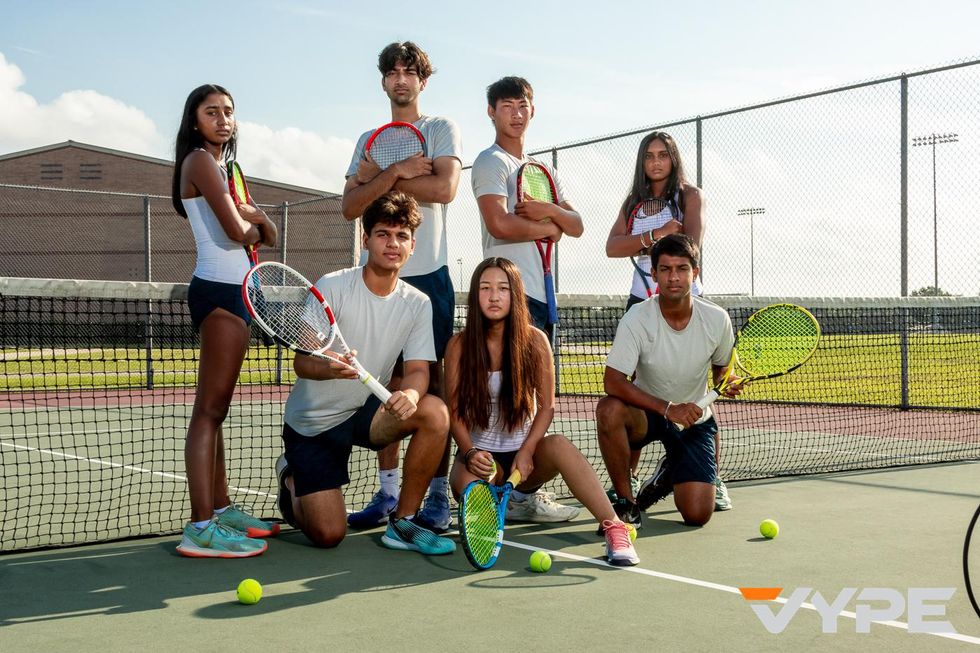 Class 5A- Region III
Lake Creek vs No. 15 Katy Jordan (10/19 - 10:30 am - Jordan HS)
Foster vs Baytown Sterling (10/19 - 2:20 pm - Pearland HS)
**Winners will face each other in Regional Semifinals later this week**
No. 21 Friendswood vs Barbers Hill (10/18 - 3:30 pm - Barbers Hill HS)
- Baytown Sterling is trying to relive the magic they caught from last year when they made a deep run in the playoffs. So far in 2021, they are doing just that. The Rangers have beaten both Galena Park and Angleton soundly, winning 19-0 in each match. Katy Jordan is also making some noise as they have beaten New Caney and Austin McCallum each 10-0 to reach the third round.
By Kennedi Cooper
HOUSTON - Montgomery has continued to play solid football in 2021.
The Bears added another signature win to their resume by beating A&M Consolidated on Friday, 35-28, giving them wins over Bryan Rudder and A&M Consolidated as well. Fort Bend Marshall continues to roll this season behind Jakoby Banks and company and Katy Paetow has outscored its last four opponents 272-0, while Magnolia West took home the Magnolia Bowl win for the first time since 2018 with a 21-14 victory.
Check out VYPE's Top 10 below and some awesome photos from the Crosby and Magnolia West victories.
THE GALLERIES
MAGNOLIA WEST KNOCKS OFF MAGNOLIA IN MAGNOLIA BOWL by Kennedi Cooper
CROSBY HAMMERS TEXAS CITY by Andy Tolbert
VYPE Class 5A Top 10 (Week 9 – 10.18.2021)
10. Texas City (6-1) – Lost to Crosby 57-28
9. Baytown Lee (6-1) – Lost to Galveston Ball 23-13
8. Crosby (5-2) – Defeated Texas City 57-28
7. Manvel (5-2) - Defeated Foster 48-14
6. New Caney (6-1) – Defeated Caney Creek 56-0
5. Fort Bend Hightower (6-1) – Defeated FB Kempner 61-0
4. Magnolia West (7-0) – Defeated Magnolia 21-14
3. Paetow Panthers (7-0) – Defeated Wisdom BF Terry 74-0
2. Montgomery (7-0) – Defeated A&M Consolidated 35-28
1. Fort Bend Marshall Buffs (8-0) – Defeated Willowridge 56-7
The process of buying a home can be stressful! The process of building or renovating a home can be terrifying. Kelly Malatesta is the best in the business as one of the Top 20 Overall mortgage brokers in the COUNTRY as ranked by Scotsman's Guide. She and her team can make the construction process go smoothly with their unmatched products and customer service. Go to kellytx.com to run your construction or renovations scenarios.
True
Each week VYPE will bring you some of our Live games best plays of the week and we allow you the fans to vote on who had the play of the week. Watch the play of the week nominee highlights below and vote for your favorite until Wednesday October 20th at 12:00 p.m. The winner will be announced on that day.
HAVE A PLAY OF YOUR OWN? Submit no later than Saturday's at 9AM for consideration to info@vypemedia.com
WATCH THE VIDEO AND VOTE BELOW
Join the #VYPETEAM
Get up to date news from all over the country!