Bradley C. Collier (VYPE)
The Hurricanes, which was a relatively young team in 2023, reached the Regional Quarterfinals a year ago before falling in a close one to Katy, 50-47.
Fort Bend Hightower finished the season overall at 32-4, while going 15-1 in district play.
Madison Bob returns for her senior year and will be the leader on the court for the Hurricanes. Bob is verbally committed to Sam Houston State.
Also, watch out for Breonna Shelby, Alannah Nerocker, Jaya Johnson, Daija Thomas, Chandler Caver and Kailee Beaudion-Foliaki to make an impact as well this season. This team is primed for a run in 2024.
Via Payton Bjork
No moment is too big for A&M Consolidated receiver Payton Bjork.
The Tigers' leading receiver with over 600 yards through the air prepares to lead his squad against Smithson Valley Friday at 7 pm at John Gupton Stadium on the campus of Cedar Park in the Class 5A DI Region III Final.
While this is a huge moment for A&M Consolidated, Bjork has witnessed bigger.
Bjork has been on the sidelines and locker rooms along side his father Ross Bjork, the Texas A&M Athletic Director.
"Being around my Dad has allowed me to witness the biggest game-day environments there are," he said. "Seeing that has helped me so much going into our big games at A&M Consolidated. Nothing is too big for me. He also just reminds me to stay humble and live in the moment."
The Tigers finished 10-3 overall and second behind College Station High in district play. They have gotten hot in the postseason, however, knocking off Wagner, Fulshear and Cedar Park.
"Ever since Coach (Brandon) Schmidt has taken over, he talks about the goal," he said. "Not making the playoffs but advancing to state. He reminds us to take it day-by-day and this senior class has done that. That has been the key to our success. It's the now… not the future."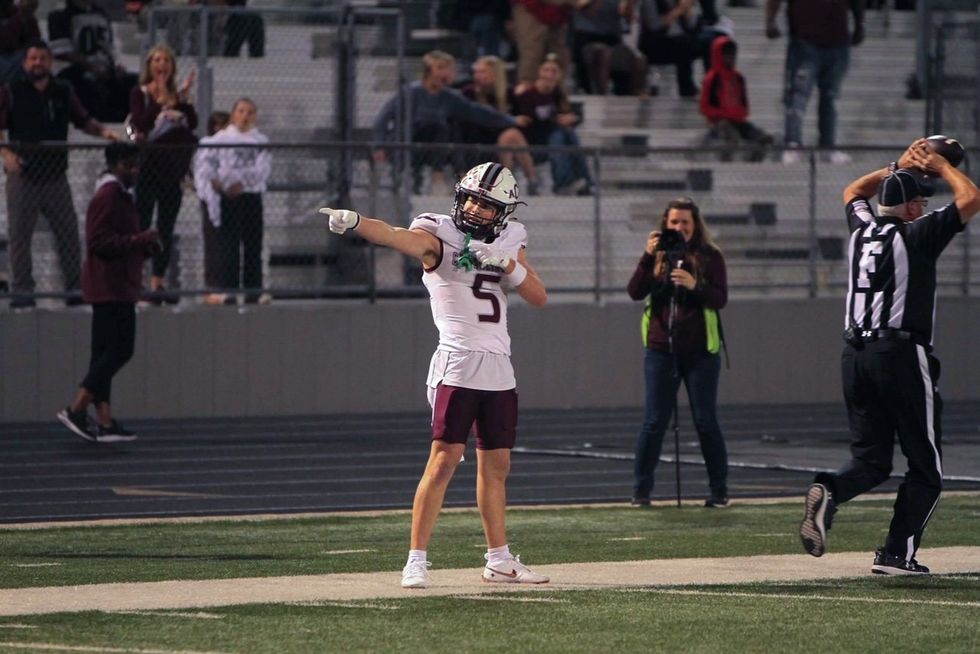 Via Payton Bjork
The Tigers have been blessed with hosting two of their three playoffs games this postseason, which has made this run even more sweet.
"Going into Cedar Park, we knew this would be our last home game as a senior," he said. "That made it more special and for us to put a little more 'umph' into it. Our home crowd is amazing… one of the best in the state and they really make a difference in the game."
The Tigers travel to Austin to face Smithson Valley this Friday, one game away from the State Final Four. What's the plan?
"We are just going to do what we do," he said. "That's what has gotten us here, so we are sticking with it."
Join the #VYPETEAM
Get up to date news from all over the country!