Justin Hartojo (VYPE)
Seven Lakes basketball, once again, flexed its utter dominance to claim another seemingly inevitable playoff berth. No shocker there.
Picking up right where they left off from last year, the Spartans have eclipsed their competition throughout this season (30-4), comfortably winning a second-consecutive District 19-6A title with an undefeated 15-0 current district record. As of right now, Seven Lakes is the No. 1 ranked team in Houston, as well as the No. 20 team in the state of Texas.
"What makes us special is the number of threats we have," said junior guard AJ Bates Jr. "We have guys who can get to the rim, guys who can shoot the ball really well. We have a big presence in the middle, with Josh [Akpovwa]. Everyone is dangerous on this team."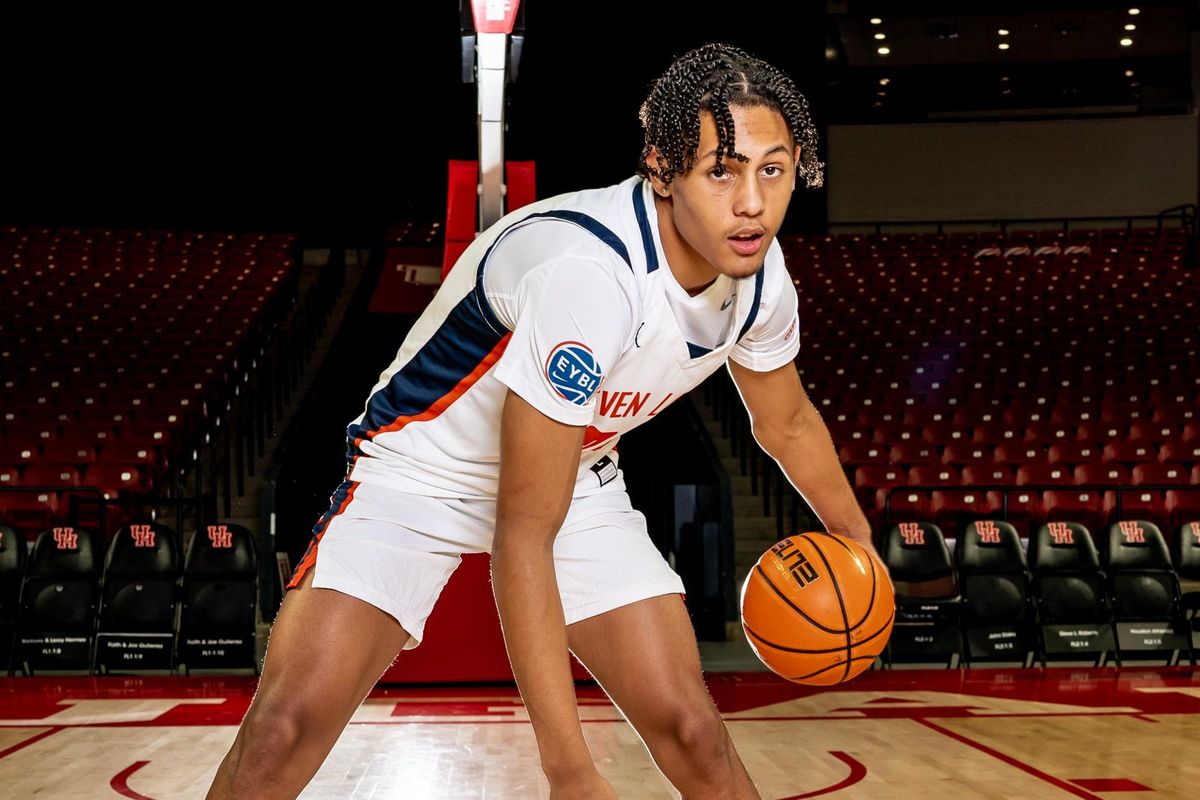 SLHS Spartans' AJ Bates Jr.Justin Hartojo (VYPE)
Last season transpired in a similar fashion (32-4; 11-1 in district) for SLHS, but their postseason was cut short due to a nail-biter upset against Bellaire (53-50) in the UIL Area Round.
Considering what the Spartans are showcasing on the court in 2023, the vets will be leaned on to remove that chip on their shoulder.
"This year, we have to really lock in and trust the process," said Akpovwa. "The only thing stopping us from a State Championship is ourselves."
Bates, in particular, has been a beast for the Spartans this Winter. Averaging 20 points, 6 rebounds, and 5 assists per game, the 6-foot-2 guard has thoroughly established himself as a leader for the Katy ISD team, elevating the rest of the talented roster.
"Being in the leadership role is something I'm used to," he said. " When it comes down to it, our biggest strength has been our guard play because they control every aspect of the game. We have two high-level scorers, in me and Nasir [Price]. Brett [Norton] (Jr.) can get to the rim, as well. Just being able to lead the team to success has been great."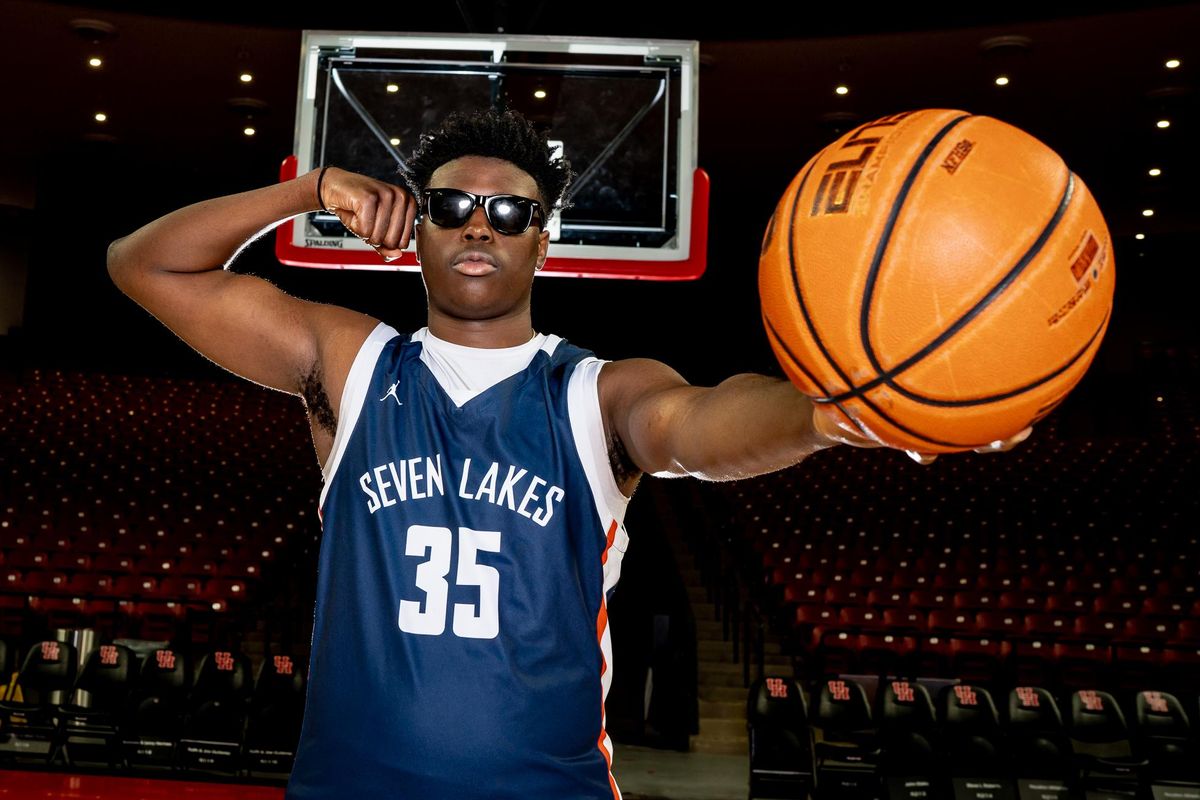 SLHS Spartans' Josh AkpovwaJustin Hartojo (VYPE)
On top of the scoring threat that Bates provides, the 6-foot-8 Josh Akpovwa incorporates a domineering presence for Seven Lakes hoops. He will be hungry for the chance to put SLHS in the history books, as he will soon be moving on to Incarnate Word at the conclusion of this semester.
"This upcoming postseason means a lot to me and the rest of the seniors," Akpovwa said. "Even though I will go on to play basketball in college, winning a State Championship my senior year would be a dream come true."
Playoff season is rapidly approaching, with round one beginning on February 20. The Seven Lakes Spartans are going to be primed to make a statement when that time comes.
St. Pius X Panthers2022: 16-12-1 (2nd in TAPPS-D1 District/ Regional Finalist)
HC: Mike Evans
The Panthers return this Spring following a competitive 2022 season, which saw SPX finish second in a division that features fellow title contender Concordia Lutheran. Subsequently, St. Pius breezed past opponents in the playoffs, before being eliminated by the eventual State Runner-Up Central Catholic in the Regional Finals. In 2023, they intend to turn things around with a loaded roster that features all-state selections senior RHP/MIF Casan Evans (LSU), and 3B Jackson Mobley. All-district returners include OF Ethan McMinn (Jr.) and UTIL Austin Brown (Sr.).
No. 5Lutheran South Academy Pioneers
2022: 25-3 (TAPPS Division II Final Four) Coach: Nicole Andrade
Lutheran South Academy built on a 17-win season in 2021, and came out to a roaring year in 2022 winning 25 games to reach the TAPPS Division II State FInal Four. The Pioneers say goodbye to Evany Gonzales, who signed with New Mexico. The Pioneers do return first-team, all-state selection Bri Collazo and second-team, all-district pick Katiana Maldonado. Other names to remember include Lauren Brown, Addison Smith, Sarah Horne and Caroline Ledbetter. As Andrade enters her eighth season at LSA and the fifth as the Pioneers' head coach, she sits just 18 wins away from career coaching victory No. 100.
Join the #VYPETEAM
Get up to date news from all over the country!