Olivia Raymond | VYPE Media
Heading into his second year at the helm of the Clements tennis team, Brett Bernstein wanted to establish a tough, grit-and-grind mentality in the Rangers.

The Sugar Land native and former Fort Bend Austin standout has accomplished just that, and the Rangers are optimistic they have what it takes to make it to state in team tennis for the first time in about 30 years.
Clements, perennially a tough out in the region, has been ranked in the Class 6A top 10 in the state all season. The Rangers have beaten four top-10-ranked teams in The Woodlands, Tompkins, Seven Lakes and San Antonio Reagan.
"We felt like we had the talent this year," said Bernstein, who was part of a nationally ranked doubles team alongside his brother when he played collegiately at the University of Texas-Pan American in south Texas. "So, we're just working hard and applying that good work ethic with the talent.
Bernstein, who had previously coached collegiately at BYU and Texas-Rio Grande Valley and at the high school level at Shadow Creek High, sees himself as a "blue-collar" guy and has tried to implement that into any program of his. He desired a roster of players that are mentally tough and team oriented.
Bernstein encouraged players to practice after school together as a team instead of with their own personal programs or private lessons. He got his athletes into the weight room, once considered a foreign destination, twice a week.
"They've seen improvements in just being an overall athlete, not just a tennis player," Bernstein said. "It pays off in that we can go longer on court, have a quicker recovery, and can hit the ball harder. They're seeing better results.
"We had a match against Reagan in San Antonio (in early September) that went five hours long. We were down 5-2. But we dug deep, everyone fought their own individual battles, and we competed and evened it up at 8-all and beat Reagan, 10-8. It was a pretty good feeling on the bus ride home.
"We're building the team we want, because we know it will take a special team to win the regional tournament and make it to state. I saw we have the potential to do that."
Bernstein returned 10 of 12 starters from last year's team tennis regional quarterfinalist. Senior Gabriel Shu qualified for state in mixed doubles last season. Junior Nishil Gandhi is the boys team captain and No. 1 player.
The girls are the strength of the Rangers, with no drop-off from Nos. 1-6. Senior Sanjana Karnam is the girls team captain. The doubles duo of juniors Sammi Guse and Vivian Le lost in the regional semis last year but had one loss all year in the fall and the spring. Guse has not lost a match all season.
"The kids are making sacrifices and doing what it takes to do something special this year," Bernstein said. "We'll have to earn it, but they're starting to believe we can do it."
By Kennedi Cooper
The powers of Houston are becoming clear. The 2021 season is going to be a dog-fight and the next several months are going to pit best on best.
It starts this week as No. 2 Spring faces No. 3 Westfield. Westfield is avenging a wild last-second, Hail Mary loss from a year ago. Spring is for real. It will come down to who makes the stops.
No. 1 Katy faces No. 8 Tompkins as the district title could come down to this game.
CE King faces No. 20 Summer Creek. King looks for real and has staying power.
As for last week, Dickinson took down Clear Falls and Tomball came up big in the last minute against Tomball Memorial.

Welcome to the new Top 20 powered by Kelly Malatesta of First United Mortgage.
TOMBALL BEATS TOMBALL MEMORIAL IN CLASSIC by Kennedi Cooper
…
CLASS 6A RANKINGS
No. 1 Katy Tigers
No. 2 Spring Lions
No. 3 Westfield Mustangs
No. 4 Bridgeland Bears
No. 5 Atascocita Eagles
No. 6 North Shore Mustangs
No. 7 CE King Panthers
No. 8 Tompkins Falcons
No. 9 Cypress Park Tigers
No. 10 Ridge Point Panthers
No. 11 Tomball Cougars
No. 12 Jersey Village Falcons
No. 13 Klein Cain Hurricanes
No. 14 Dickinson Gators
No. 15 Dawson Eagles
No. 16 Cypress Ranch Mustangs
No. 17 Clear Falls Knights
No. 18 Dobie Longhorns
No. 19 The Woodlands Highlanders
No. 20 Summer Creek Bulldogs
The process of buying a home can be stressful! The process of building or renovating a home can be terrifying. Kelly Malatesta is the best in the business as one of the Top 20 Overall mortgage brokers in the COUNTRY as ranked by Scotsman's Guide. She and her team can make the construction process go smoothly with their unmatched products and customer service. Go to kellytx.com to run your construction or renovations scenarios.
By Bradley Collier
The Fall will happen in a blink of an eye. Enjoy the experiences of Friday Night Lights. There is nothing like it. The great plays, the cheerleaders, the exhilaration of winning and the agony of defeat.
How about the morning dew of a cross country meet at dawn as kids stretch in attempts to beat the clock? The squeak of shoes on a volleyball court should be made into a ring tone so we can hear it all year long.
As the leaves turn in the Fall and we transition to winter sports, TWCA really gets it rolling. The boys' basketball team hangs banners…TAPPS State Title banners.
The Warriors are one of the most feared teams in the state under the direction of Tanner Field. Girls' hoops return a ton of talent from a playoff team and girls soccer made history reaching the Area Round and going undefeated in district their first season. Iron sharpens iron and the Warriors will be lethal in the Winter.
Welcome to the 2021-22 TWCA Fall and Winter preview powered by VYPE. CLICK HERE
CLICK HERE To See the PHOTO GALLERY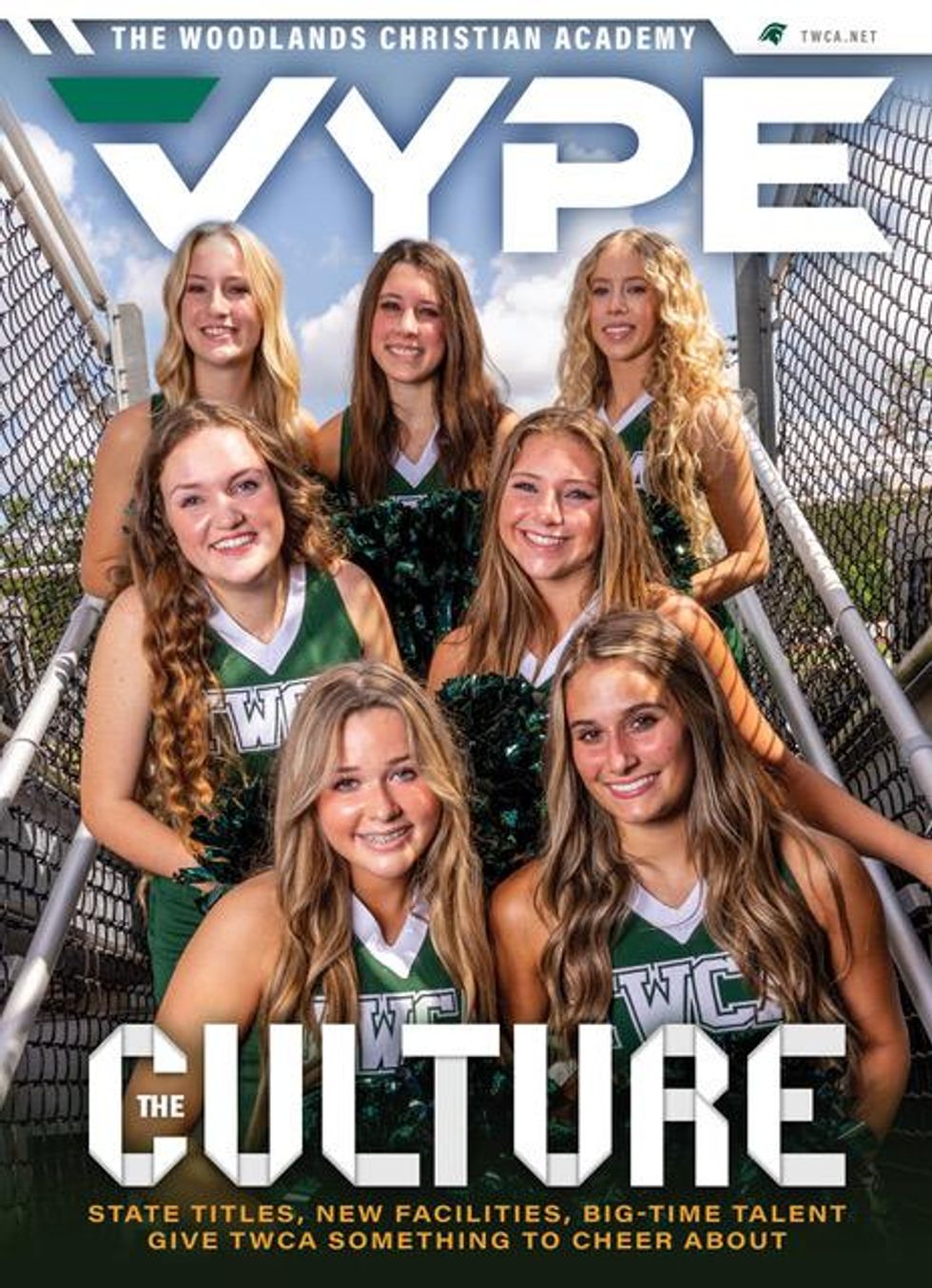 Join the #VYPETEAM
Get up to date news from all over the country!