H-Town High School Sports continues on AT&T SportsNet and another Plays of the Week segment.
Baseball/Softball playoffs are underway and this includes Double Plays, a ton of speed, and a lot more amazing plays from across the Greater Houston Area. Check them out below, and don't forget to subscribe to VYPE on YouTube for more great video content!
For all the ways you love to play, Academy Sports and Outdoors makes it easier than ever to gear up and have fun out there! Get free shipping on your favorite brands at academy.com or get free curbside or in-store pick-up at your Academy store.
Miss our Monday show? Check it out here as we break down some State Championships and see if Scott can keep his streak alive. Come back every Monday for more Locker Talk Live, and make sure to subscribe to VYPE on YouTube for more great video content!
DANIEL MYERS IS A GUY WHO LIKES TO HAVE FUN. HOWEVER, WHEN THE LIGHTS TURN ON, THE SOCCER BALL DROPS AT MIDFIELD AND THE CLOCK STARTS TICKING, THE FIRST-YEAR KING'S RIDGE BOYS SOCCER COACH WANTS INTENSITY.
"One thing that I really wanted to build upon is having an intense atmosphere when practicing and playing," Myers said. "I like having a good time, don't get me wrong, but early on in the season, we have to play hard. We have to get into that desire to win."
The Tigers have put together a solid 2021 season.
Ask Myers about his team and he has a list of names and reasons why they have such a solid squad.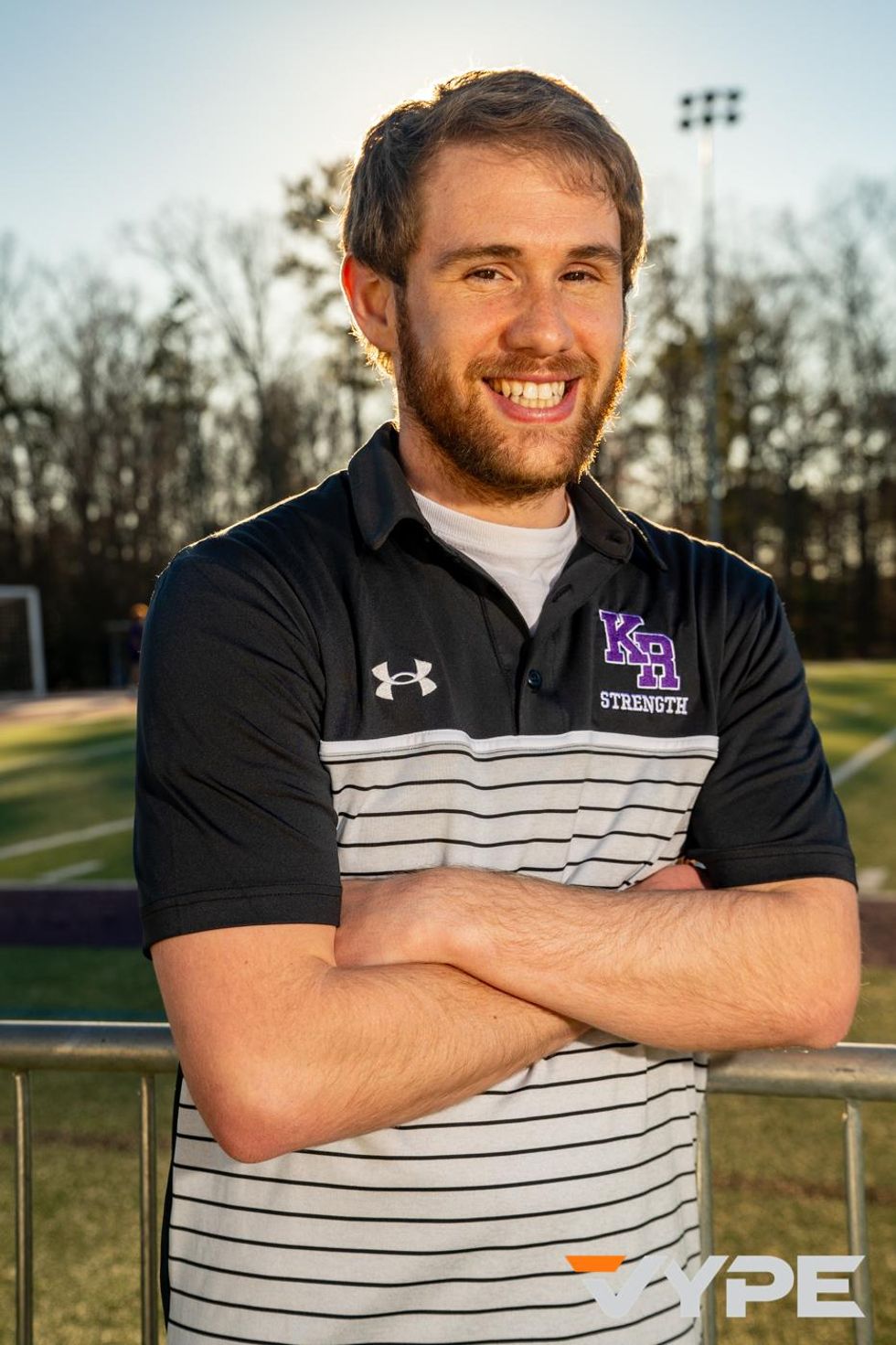 Christian Stoner, who plays center-back and is committed to Harding University, is a "great leader", and Hudson Zawodzinski holds down the midfield.

A majority of their scoring has come from Davis Bryan, who is just a junior, while Jace Hite is an explosive forward with speed to burn. Then there is Evan Danyo.
Danyo is a senior attacking midfielder, who Myers would like all of his guys to mirror.
"He works so hard even though he's the smallest guy on the team, he wins the most balls in the air," Myers said. "If everyone played with his intensity, I think we would win state easily."
In year one of leading the program, Myers' pair of top goals for his group included making it to state and hosting a home playoff match, which has never been done.
But what does he want these guys to learn the most from playing for him?
"One thing in terms of teaching is the idea of if you want to do something special you have to work hard," Myers said. "Nothing comes for free. If you want everlasting memories, you have to take advantage of it."
Join the #VYPETEAM
Get up to date news from all over the country!