Join Will and Robert as they talk High School Sports and talk with fellow Strake Jesuit Student-Athlete Anthony Gregory as he prepares for State this weekend.
WHEN TERRY CROWDER WAS HIRED AS THE KING'S RIDGE HEAD FOOTBALL COACH, HE IMMEDIATELY PUT THE TIGERS PROGRAM ON THE MAP.
He put a stamp of credibility on the Purple and White.
Crowder has been a part of two state titles – one as the defensive coordinator at Camden County (2003) and the other as the head coach of Chattahoochee High School, which went 15-0 in 2010.
He's been the Atlanta Journal Constitution Coach of the Year, the Atlanta Touchdown Coach of the Year, and the GACA Coach of the Year.
Most recently, he's been the head man at Creekview and then Denmark.
VYPE caught up with Crowder this offseason to see what the ol' ball coach has in store for an encore after the Tigers reached the postseason in 2020.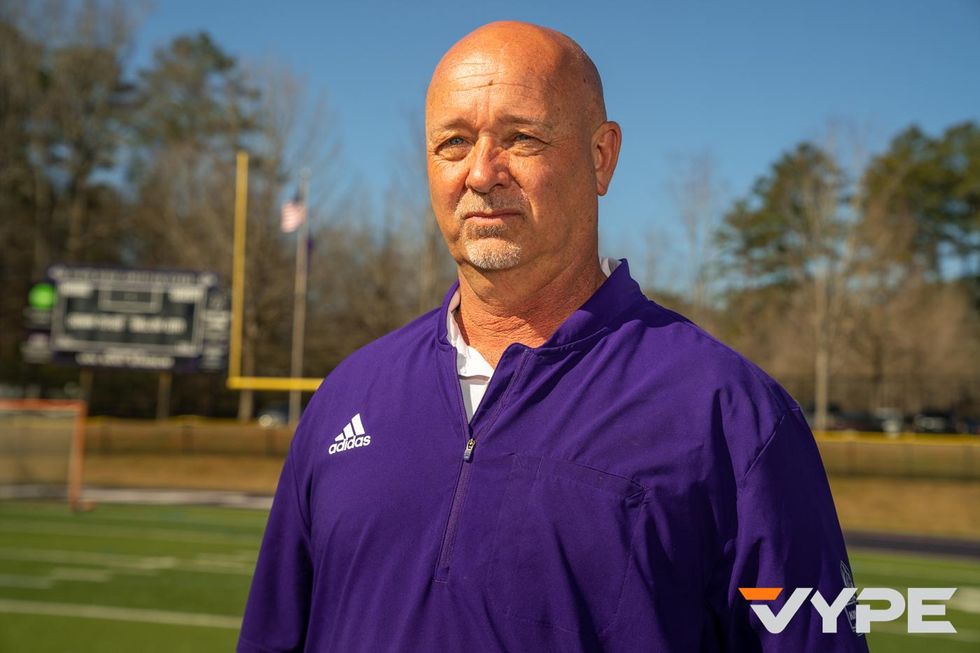 VYPE: Explain the turnaround and what attracted you to King's Ridge?
CROWDER: "Look, this is my livelihood. Leading up to last season, I wouldn't say it was a rec team, but King's Ridge was just playing football. This is what me and my coaches have done for a living for decades and we are serious about it. We are going to put the best team on the field. I've been in this area for 20 years and I've always thought King's Ridge was a hidden gem. When the job came open, I knew this was the next place for me. I plan on finishing here."
VYPE: What's one of your cornerstones in building football programs?
CROWDER: "No. 1, you have to represent your school. You have to love and be proud of your school. You are not going to step on this field unless you have KR gear on. You better be representing Purple and White. That's who we are, and we are going to represent King's Ridge in everything we do."
VYPE: So, what's the future of King's Ridge football look like?
CROWDER: "I think we made great strides in the way we practiced last year. Yeah, we won some games. Yeah, we made the playoffs, but we are not going to be happy just getting there. Now, it's time to focus on winning Regional Championships and multiple playoff games. Ultimately, playing for state championships. That's what I plan to do."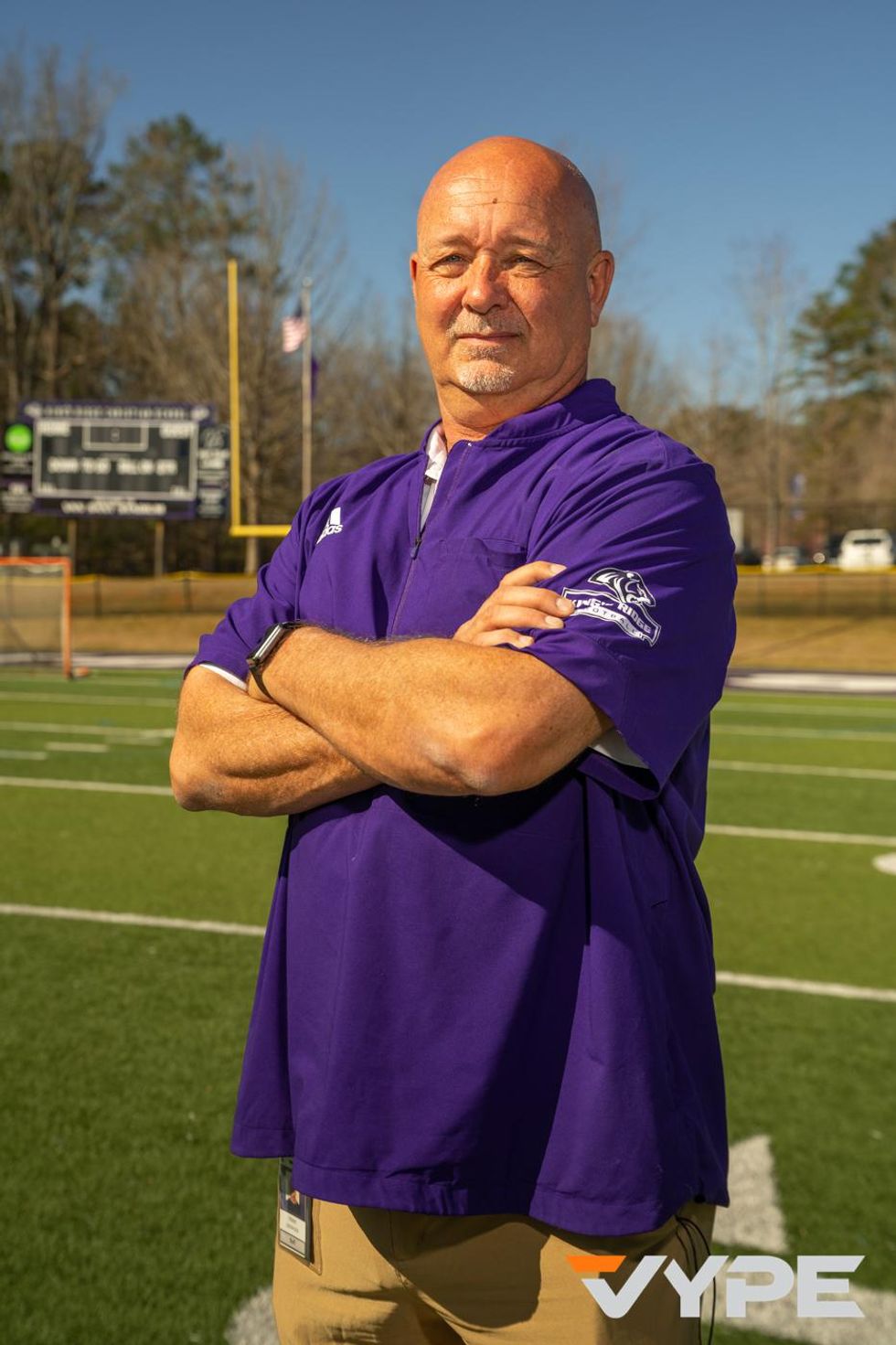 Photo provided by Cullen Scott
After winning VYPE DFW's 2021 Boys Soccer Goal Scorer of the Year Fan Poll, Jesuit's senior center-midfielder, Cullen Scott, is the VYPE DFW Recruit of the Week.
Scott posted a total of 19 goals on the season with 17 assists and was named as the District Co-Offensive MVP. Scott also earned an All-state honorable mention as a midfielder and was selected to the first-team academic all-state. The senior was named as the Jesuit Co-MVP and is an invitee to the Texas Senior All-Star Game.
VYPE was able to catch up with Scott about his and his team's accomplishments this season. Scott credits a lot of his success to his teammates. "I think the secret to my success was having such talented teammates around me," said Scott. "Coupled with the mindset that this was my senior year," Scott says the team chemistry helped create an atmosphere of trust among each other to continue to succeed. "Also, my teammates are very hardworking and we were guided by an experienced and determined coach- Coach Delong."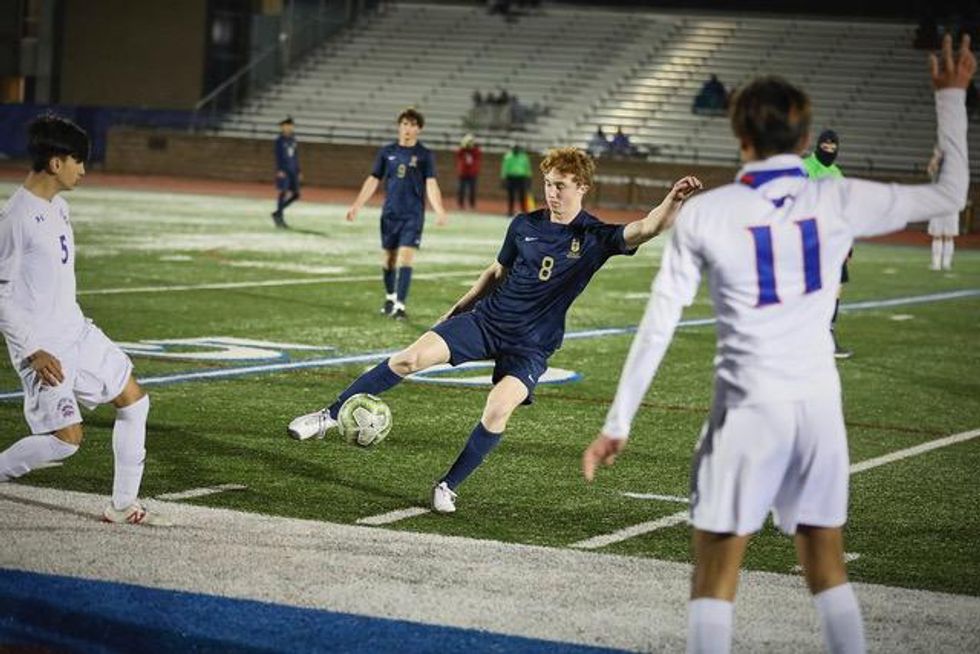 This season was Scott's first and last season with Jesuit soccer. Before joining the high school team, he was playing in the US Development Academy. "I was very excited to finally have an opportunity to play for my school and with my classmates," said Scott. "It was a great experience for me, the coaches and my teammates were awesome."
The University of Pennsylvania commit is planning to major in business and minor in computer programing when he is in college. He says he chose UPenn because "it provides me the opportunity to study business at a high level while also playing at a great soccer program. The relationship that I developed with the recruiting process and the beautiful campus set UPenn apart from my other choices."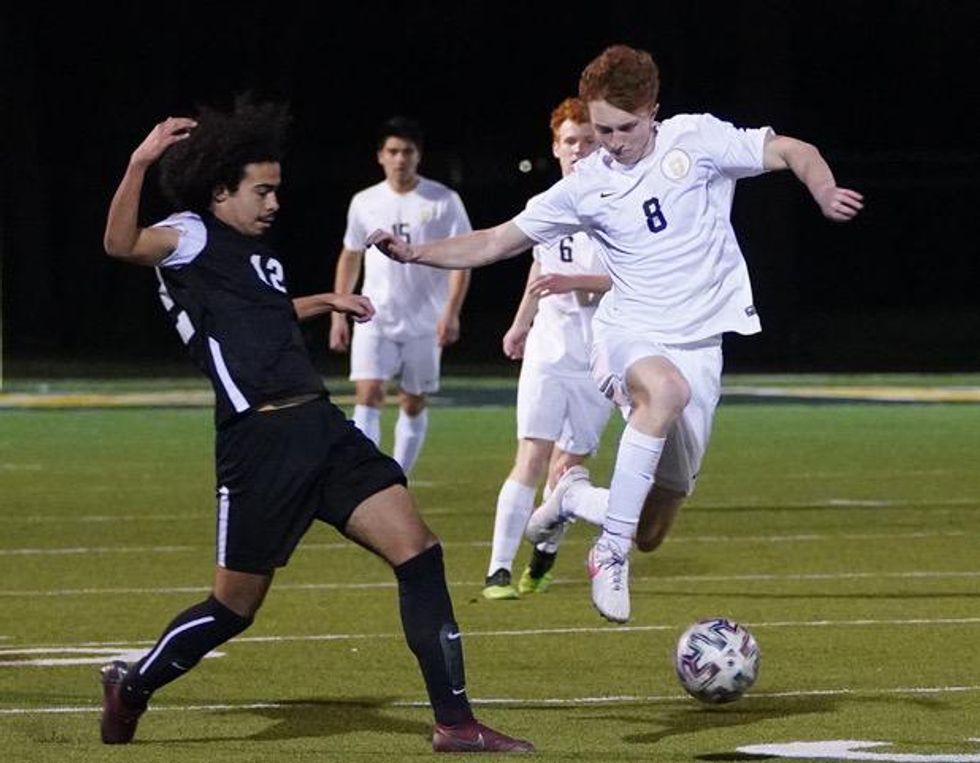 What is your favorite professional sports team?
"My favorite professional sports team is Bayern Munich."
Who do you look up to as an athlete?
"I look up to new, young US soccer players- such as Weston McKennie and Gio Reyna- that are opening doors and paving the way for Americans to play in the big leagues in Europe."
Join the #VYPETEAM
Get up to date news from all over the country!