The Race for another State Title is Here!
Oct 27, 2020
Photo from Champion Instagram
A cold, wet morning is predicted for the District 26-5A race on Wednesday morning in Seguin. With temperatures expected to be in the 40's, the race will still go on. One team in particular holds a little more pressure this year to get up and perform well. Boerne Champion High School looks to defend the girls' state champion title, and hopefully gain a boys' title as well this year.
With some stellar performances already this year, coach Jonathan Tate, is excited to see what the teams can accomplish going into the final few races of the season. Having already proven to be a competitive team, Coach Tate was mostly impressed this season when participating in the Lucas Lovejoy meet. The girls came from behind with only 250 meters remaining to beat Dallas Highland Park by only two points. "The girls beat the 1-2-3 teams in the state, so that was pretty good," Tate pointed out as a highlight of this season.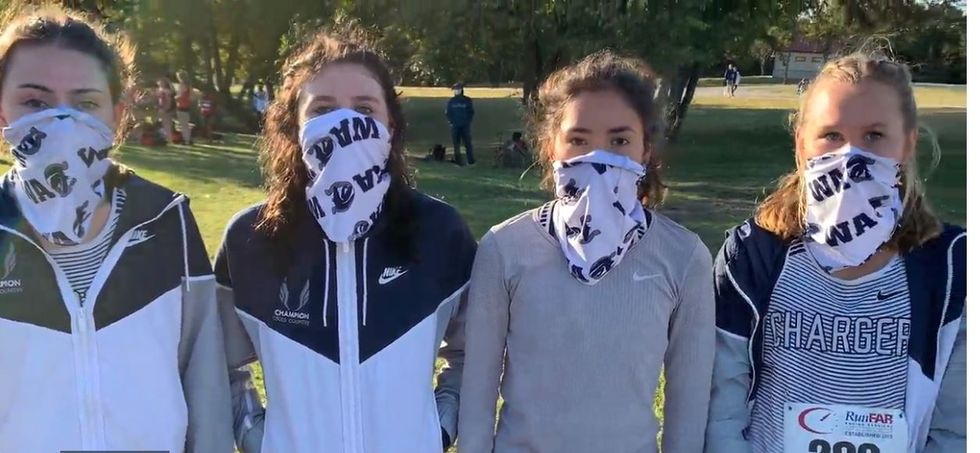 Photo from TxMileSplit.com
Not only is it a major advantage to have junior Anastacia ("Chachi") Gonzales consistently finishing in the top five at meets, Tate also said, "Molly Breuer and Savana Alt are seniors that have had injuries in the past and they are healthy and running fast, so that is a highlight."
It truly takes a healthy team to accomplish such a task as defending a state title, but the Chargers are on the move to make it happen again.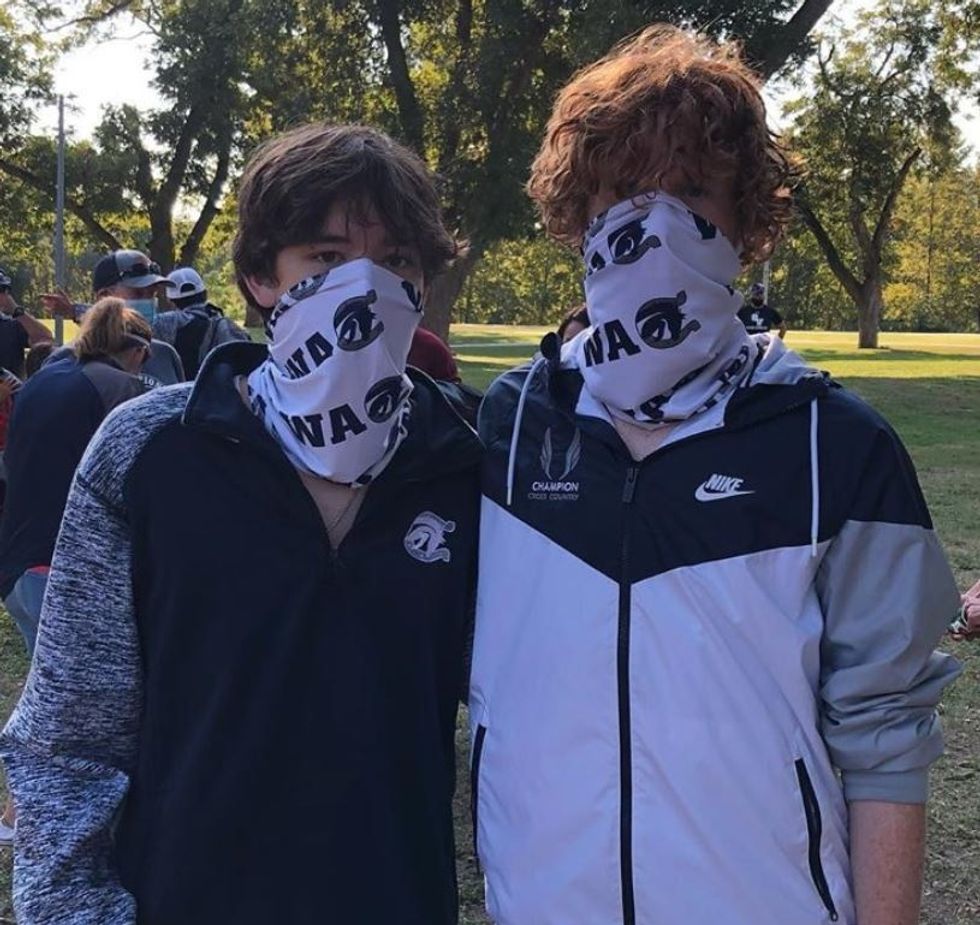 Photo From Champion Instagram
The boys' team is on the hunt as well to earn their own title of UIL 5A State Champions. With top runner Foster Wilfong leading the way for the Chargers, the team has rallied right there with him and have pushed themselves this season.
"The boys have been solid, but we are still trying to get everyone to run their best on the same day," Tate said.
He anticipates that to happen for district, regionals and state.

"Wilfong and Gonzales have performed at a very high level and have a chance to be in the mix for a top spot in Round Rock," Tate said. He went on to mention, "the great thing is they are both team-oriented."
For the Chargers, Tate said the team's focus is on themselves and what they control, knowing it takes a team mentality to have success in this sport.
Only a few more races until the big stage and the Chargers hope to come out on top!
District: Wednesday, October 28- 8:30am at William Starcke Park, Seguin, TX
Regionals: Monday & Tuesday November 9-10, Texas A&M University-Corpus Christi, Corpus Christi, TX
State: Monday, November 23, Old Settler's Park, Round Rock, TX
For more sports coverage, follow VYPE (VYPE Texas Facebook, @VYPE_SATX Instagram and @VYPESATX Twitter) on social media.
Looking to get more involved? Check out ShopVYPE for fresh gear that supports local schools and the VYPE U Ambassador Program. To sign up for the VYPE U Program, apply at VYPEU.com.