RECRUIT SCOOP: Evans, McGlothern lead "Six-Pack" of uncommitted stars
Dec 03, 2019
By Bradley Collier
It's going to be a fast and frantic few weeks as the early Signing Period nears for high school football players, who are yet to make the biggest decision of their lives.
College coaching moves, assistant coaching moves and recruiting classes filling up all play a big factor in these decisions.
We've seen recent commitments like Foster DT Chidozie Nwankwo to the University of Houston. We've seen decommitments like Shadow Creek DE Alec Bryant from LSU.
Things are about to heat up.
With that being said, let's take a look at a "Super Six-Pack" of H-Town recruits, who are highly coveted and are yet to make that decision.
No. 1 Zach Evans, North Shore, RB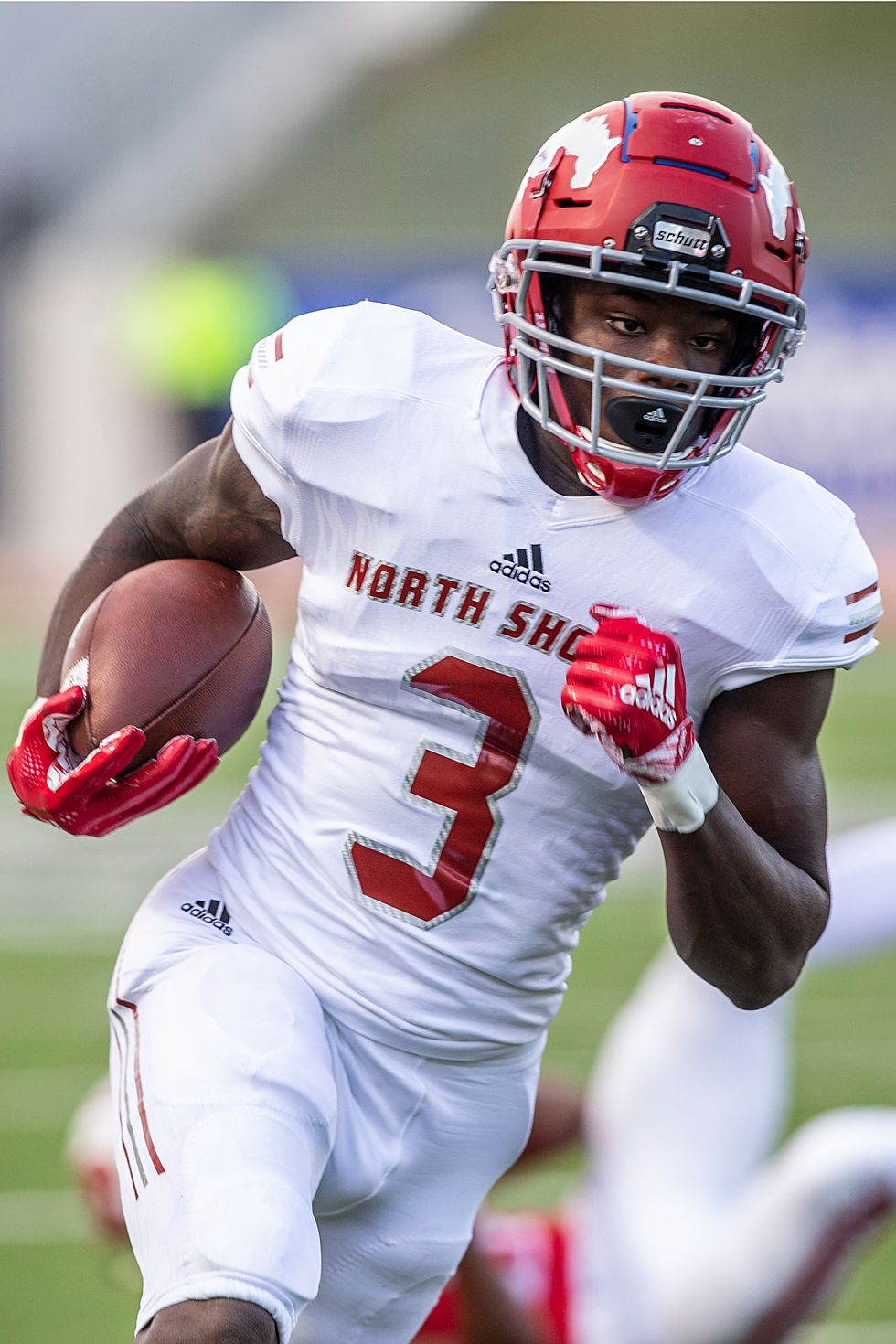 ESPN's top recruit in the nation has had a roller-coaster of a season. Evans is a true talent, who can play early for anyone in college football. He's an early graduate as well, so he will be on campus come January. He drops his commitment Wednesday on social media and reading the tea-leaves, it would seem that LSU is the front-runner. They have cleared some room for him to commit and they could use his services next season. Don't forget, North Shore's K'Lavon Chaisson and Eric Monroe already play for the Tigers. LSU's Clyde Edwards-Helaire will likely go pro, leaving freshmen Tyrion Davis-Price and John Emery Jr.
No. 2 Dwight McGlothern, Klein Oak, Athlete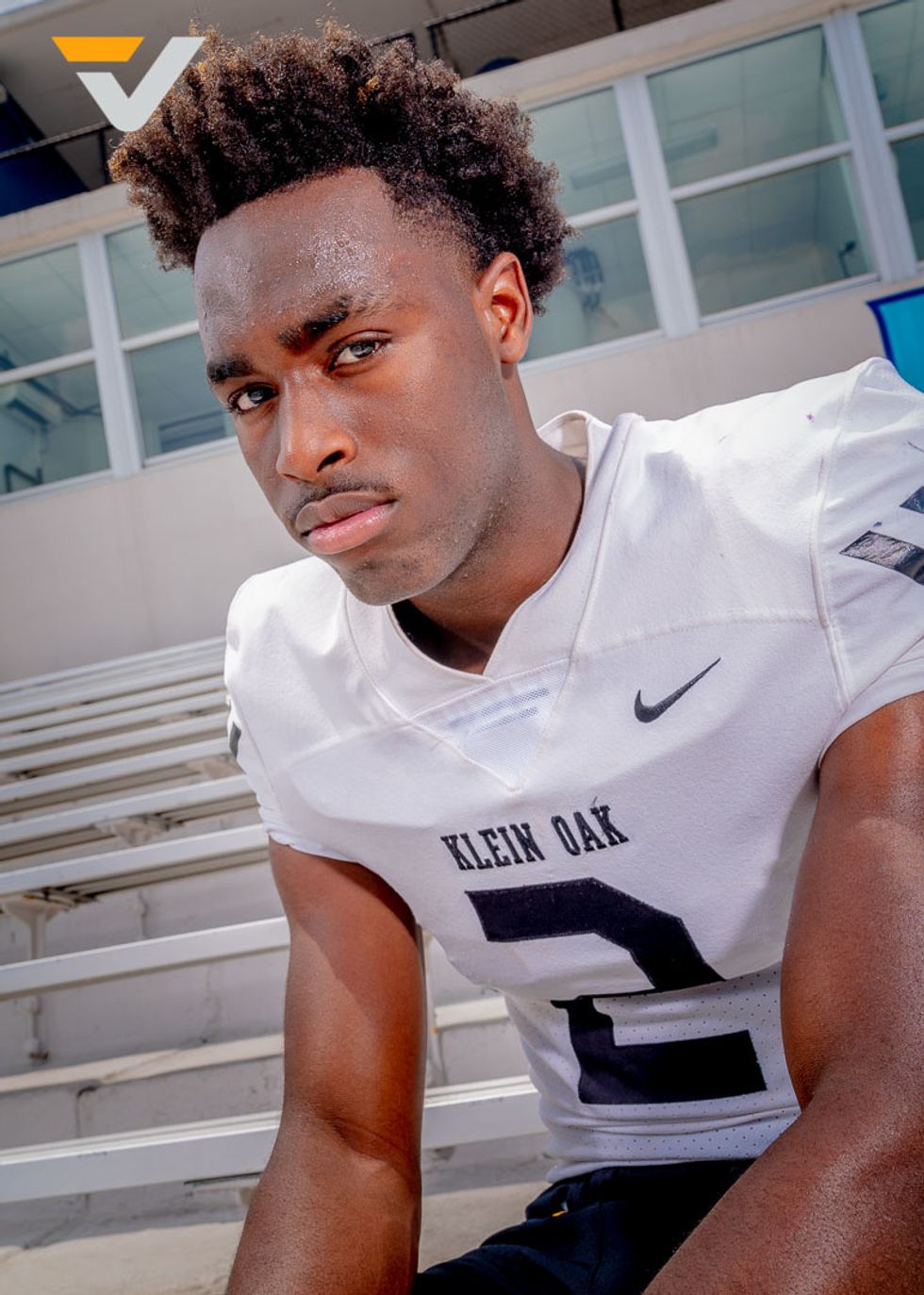 Talk about reinventing yourself. The DB/WR bounced from New Caney to Trinity Christian Academy to Klein Oak. Coach Jason Glenn was the right fit for McGlothern this season, showing him the big picture as a former college and pro player. He was a great teammate and his exploits on the field were magnificent. He's long, fast and has great ball-skills. His recruiting process has been a bit vague, however. But make no bones about it, this dude can play. Just ask Rockwall's 4-star Jaxon Smith-Njiba (Ohio State-commit). He locked him down last week. Kid loves competition. This guy is tough to read, but he may have waited too long. He's a great fit for LSU, but they may be full. Could he stay in state? Not likely. After talking with him, he lists LSU, OU, Texas, Virginia Tech, Baylor and Arizona State as his favorites.
No. 3 Alec Bryant, Shadow Creek, DE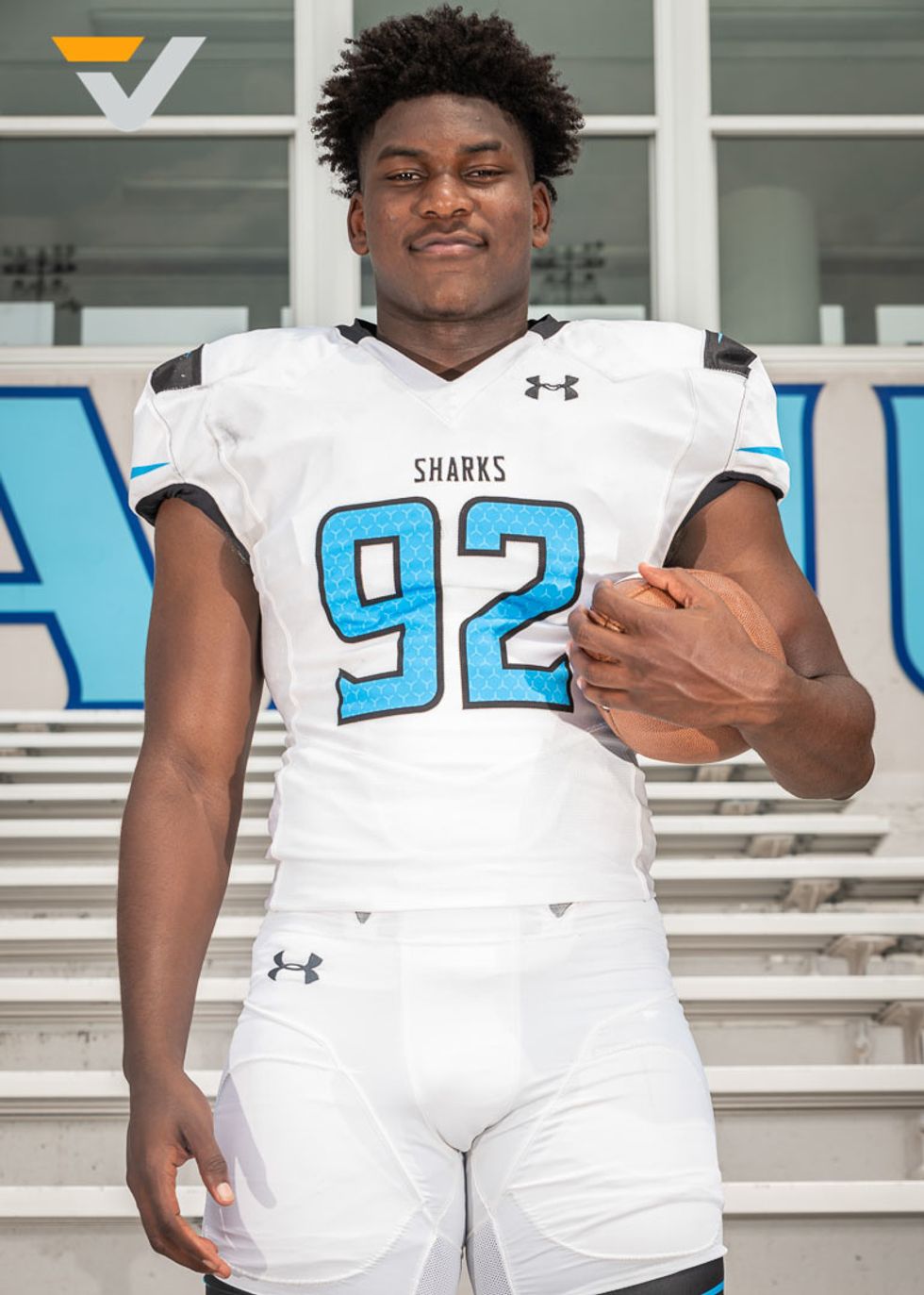 Bryant has been an LSU-commit for months. He's decommitted recently and has opened things up. Could be another situation as it relates to room in the class. At 6-foot-3, he will either get bigger and move inside or more explosive and play outside as and OLB. Still playing in the postseason and is a HIGH CHARACTER student-athlete. When he gets on the field, he turns it loose. After reaching out he said, "I'm going to shock some people."
No. 4 Joshua Eaton, MacArthur, DB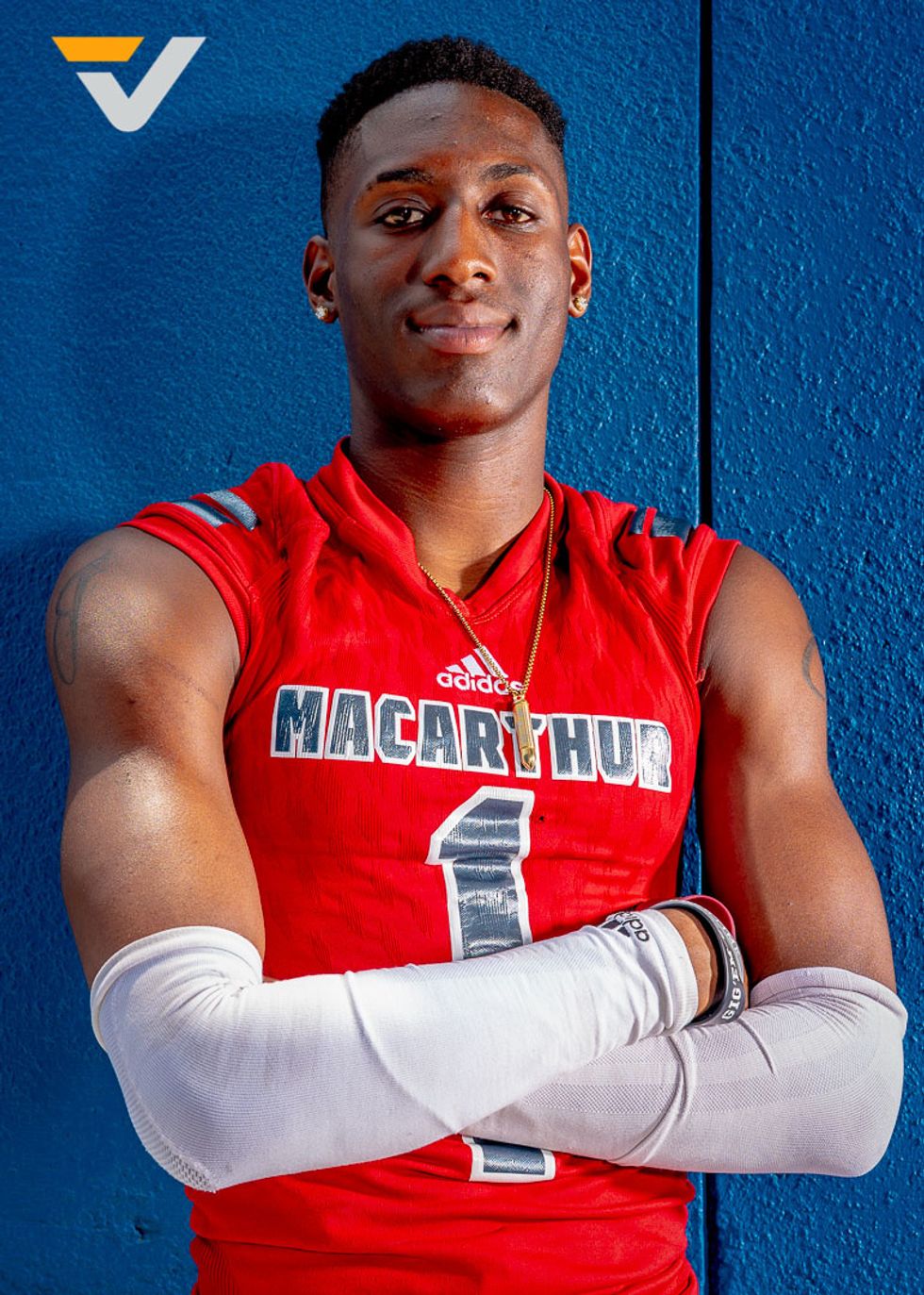 At 6-foot-2, Eaton can cover or play safety. That makes him such a coveted guy. The other thing is that he's a HIGH-CHARACTER kid with great leadership abilities. Led his team to the postseason for the first time in a decade. He runs track and plays hoops as well. Very athletic and has football UPSIDE. Will get bigger and better in college. Was an early Texas commit, then backed off. Now it looks like LSU, OU, Bama and Oregon are the favorites after reaching out to him yesterday.
No. 5 Frank Brown, Sterling, RB
The Houston Sterling athlete is tough to bottle up. Why? He's so versatile. He had over 800 yards rushing, but over 1,100 yards in receiving out of the backfield. He did it against tough competition like FB Marshall, Willowridge and Manvel. Tough to call and he says he doesn't have a favorite, but he could make the UH's fanbase very happy. He's a great fit for the Cougars. Don't sleep on Arizona, however, with Kevin Sumlin still recruiting the area.
No. 6 Malik Hornsby, FB Marshall, QB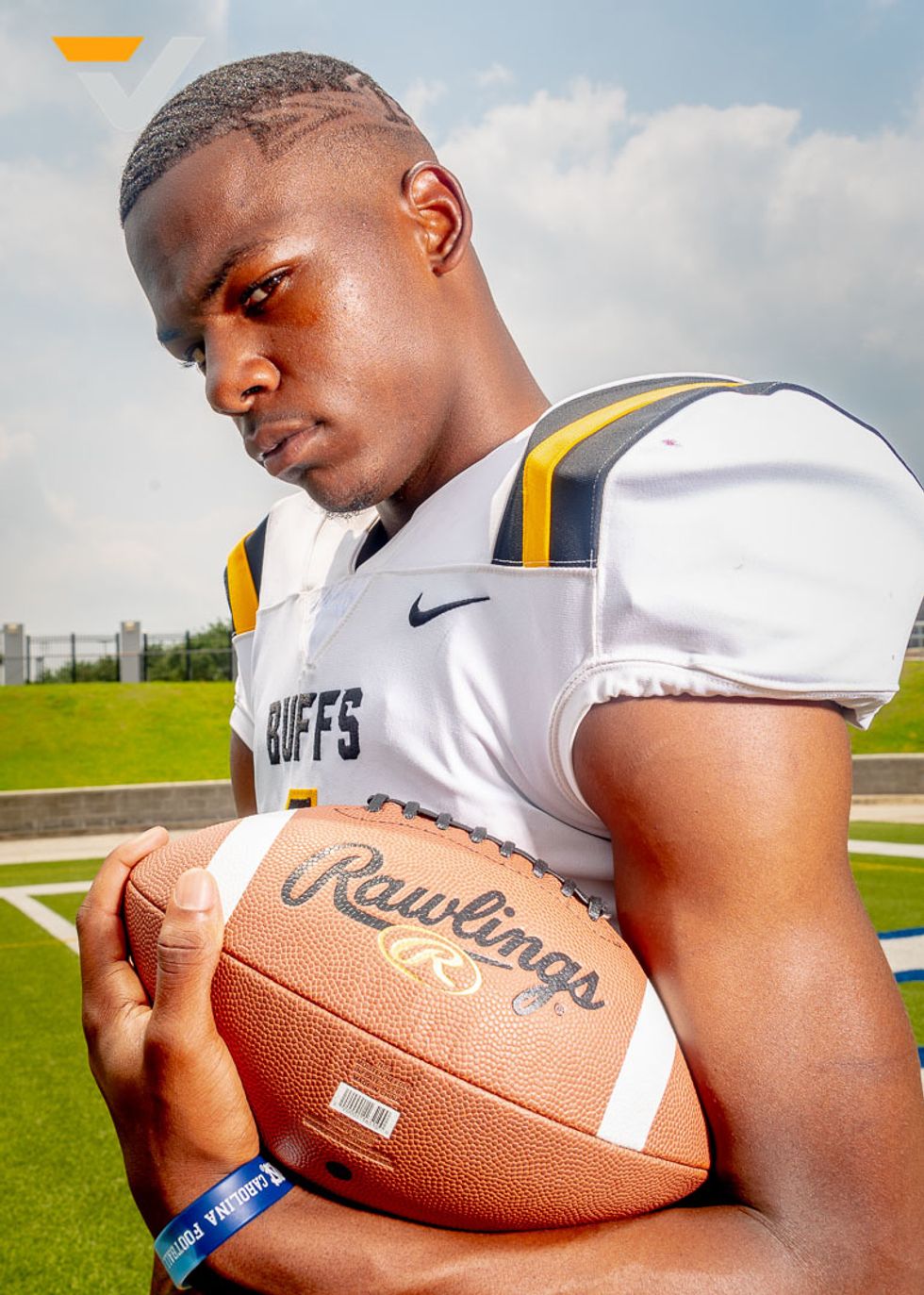 Hornsby is a bit of an enigma. Is he a QB or athlete? He was a North Carolina-verbal early on. He hit summer school to get aligned academically. He can do a lot of different things on the field. He's 6-foot-2, 175-pounds now and could put on a solid 20 pounds in college. Baylor would be a great landing spot for him, but look at other Texas-based colleges to make a late surge. Most likely he will Sic'em.