PLAY BALL: VYPE's Public School Baseball Sleepers
Feb 26, 2020
Everyone loves a Cinderella Story, especially in sports.
Here are VYPE's baseball sleepers who could shock the landscape and reach state or knock off the contenders in 2020.
Oak Ridge War Eagles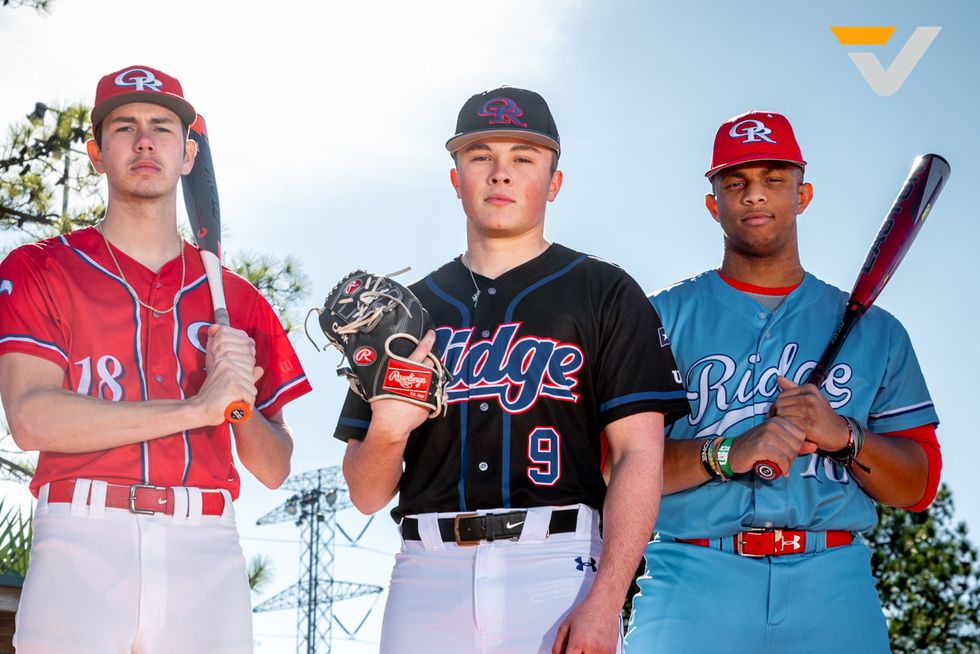 Oak Ridge's Zachary Easterling, Colby Cooke and Lance Hicks
For the past five seasons, Oak Ridge has won at least one playoff game. The War Eagles made school history in 2015 by reaching the Regional Finals behind stud Luken Baker. After being swept by Round Rock in 2019, Oak Ridge is ready for a deep playoff run. The War Eagles are often slept on in the shadows of The Woodlands, Klein and Klein Collins, but they are dangerous in district play. Zachary Easterling (Texas A&M) is a solid two-way player, while Colby Cooke (Texas State) is the ace of the staff. Cole Beddingfield and Gabe Pacheco are two more talented arms for coach JJ Peirce, while Lance Hicks (Northwestern State) is great with the bat.
Dickinson Gators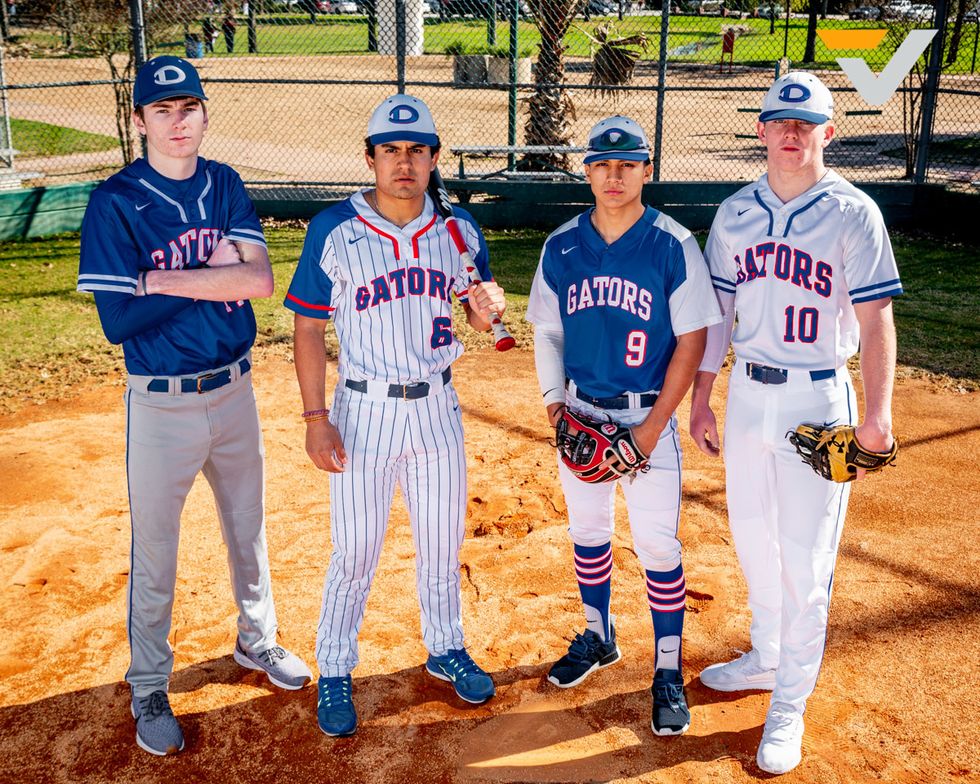 Dickinson's Connor Greer, Guy Garibay Jr., Miguel Ortiz and Danel Bell
The Swamp is known for football, right? Heck, even hoops is making noise. But baseball has begun to get some "juice" around campus. Under the direction of Bo Davis, the Gators' baseball program is becoming a District 24-6A power. They shared the district title a year ago with Clear Springs and reached the Regional Quarters, making school history. What do they do for an encore? Gabe Garibay (Rice) is a stud as a twoway, first-teamer. He can pitch, but he is really known for his bat. Daniel Bell hits with some pop and earned second-team honors in 2019. Connor Greer is a solid reliever, who can also hit. The Gators are versatile, but do they have enough bite to get into the elite of Region III?
Porter Spartans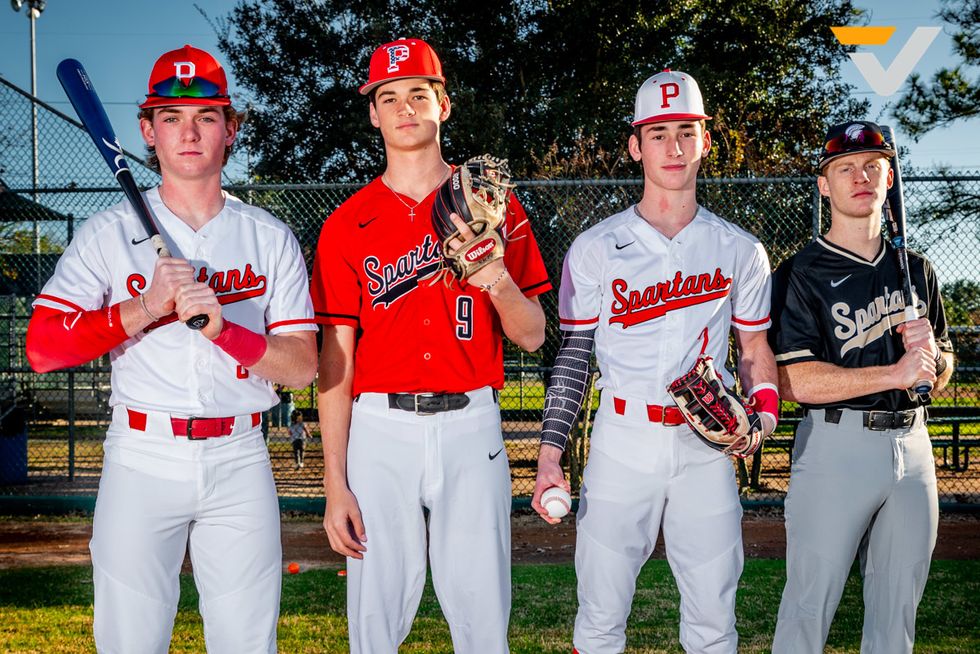 Porter's Seth Sherlock, Coltin Atkinson, Conner Westenburg and Aidan Heard
The Porter Spartans made school history in 2019, reaching the third round of the postseason beating A&M Consolidated and Leander Rouse, before falling to Georgetown. Coach Wayne Ralph has some studs returning with hopes of etching their names back in the record books in 2020. Coltin Atkinson (Sam Houston) was an honorable mention, two-way player a year ago and will be leaned on to pitch more this season. Aidan Heard was a beast at the plate and can run down balls in the outfield along with junior Conner Westenburg. Seth Sherlock is a talent behind the plate. Porter needs a little more pitching to get in the state contender conversation.
Pearland Oilers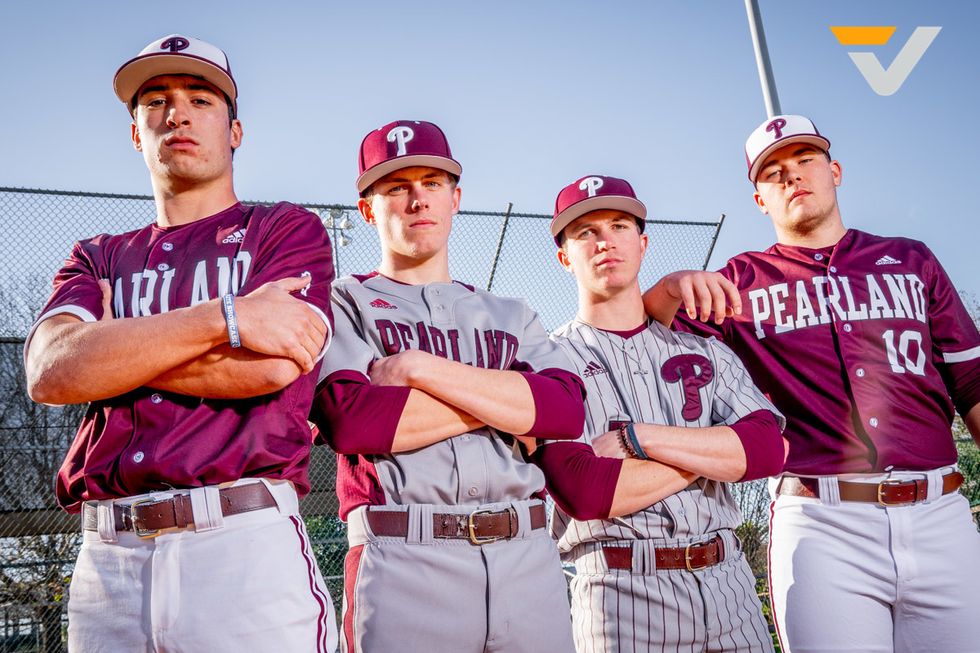 It's the 40th anniversary of the Pearland Oilers' only state baseball title. No better time than the present to make some more history. The Oilers won District 23-6A last season, before getting bounced in the second-round by Atascocita, 6-5, in a one-game series. A heartbreaker for first year head coach David Rogers, but it's something to build on. Pearland has a pair of solid arms in Colby Casey (Houston) and Clayton Broeder (Grayson College), who will be complemented by Ty Preston and Trey Maker. Cole Smajstrla will hold down the outfield, while Brandon Sliwinski will manage the hot corner.
Magnolia West Mustangs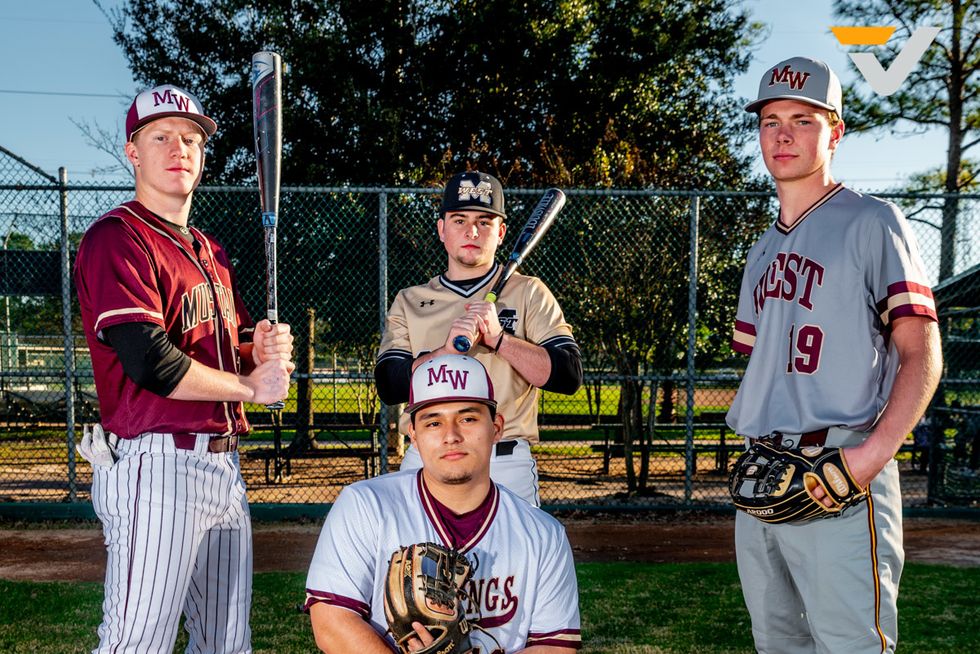 Magnolia West's Carson Carpenter, Brody Szako, Wiilliam Ibarra and John Paul Ellwanger
Let's just say Magnolia West caught fire in 2019, reaching the Regional Finals – a school first. The Mustangs say goodbye to stud pitchers Robert Revels (Hill College) and Connor Phillips (McLennan College) to graduation, but it's the "next man up" at West. First-team, all-state selection Carson Carpenter is one of the toughest outs in the state and is an athletic outfielder. William Ibarra and John Paul Ellwanger handle the corner-infield positions, while Brody Szako leads behind the plate. So, what about pitching? Coach Justin Faltysek needs to develop some arms in a hurry to capture a district title but they do have the bats to bludgeon opponents.
Shadow Creek Sharks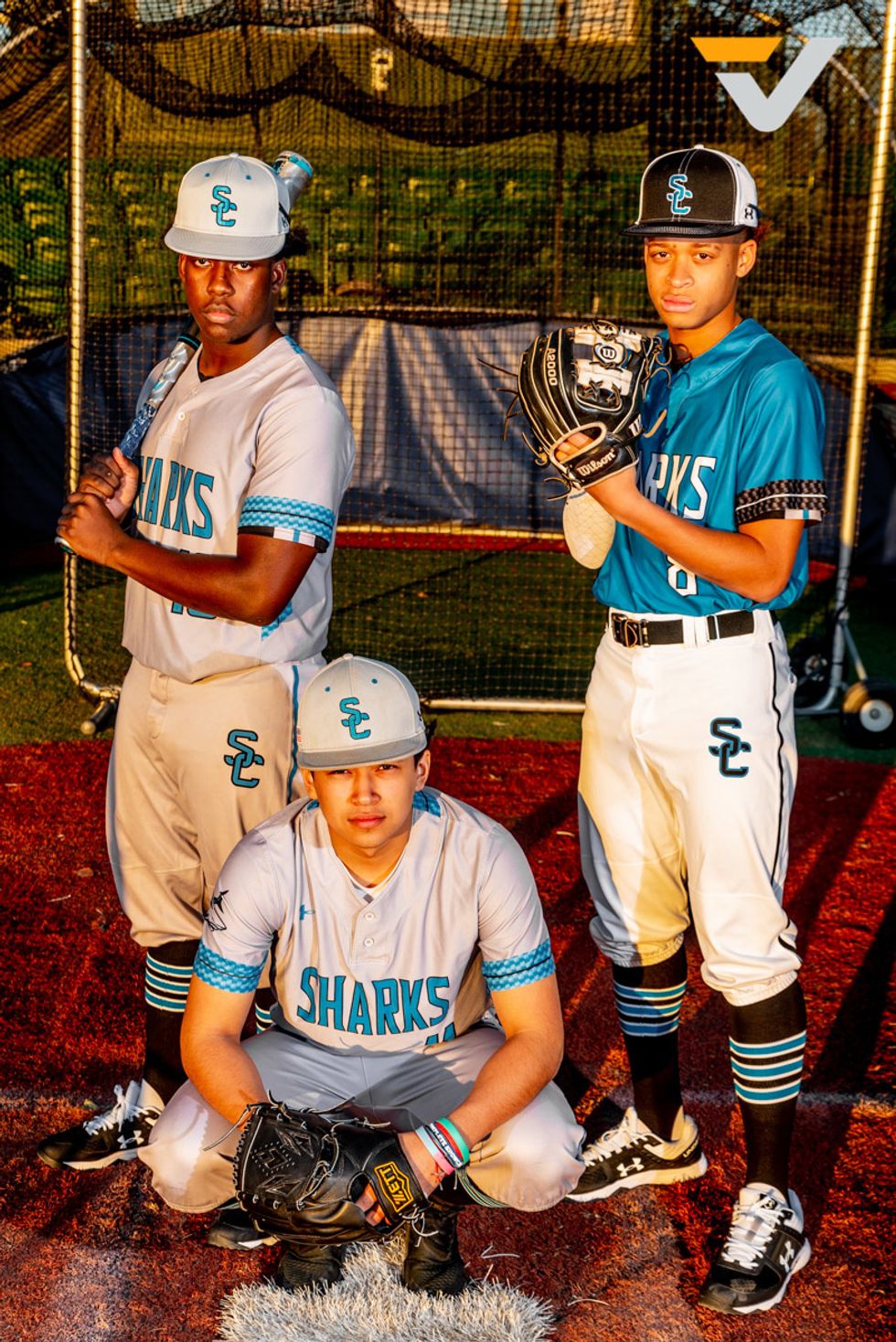 Shadow Creek's Warren Shankle, Sebastian Soliz and Lloyd Richards
When Alvin ISD opened Shadow Creek, did they know the Sharks would be this good… at everything? The football team won state in year two, volleyball and basketball are lethal as well. With all this success program-wide, is it a surprise that baseball is good too? Warren Shankle (PVAMU) is a heatseeking missile on the football field, but is also a first-team, all-district selection at firstbase. He can crush the ball. Lloyd Richards and Sebastian Soliz both toe the rubber for coach Craig McFarland, but also play shortstop and catcher, respectively. Foster and Angleton are solid competition, but Shadow Creek's intra-program competition will push their program to new heights in 2020.