INSTANT REACTION: Duncanville rolls on to Regional Finals
Nov 29, 2019
Courtesy MaxPreps.com
ARLINGTON - It was another slow start for Duncanville, which got things going in the second quarter on the way to an easy 45-17 win over Arlington Martin to move to the Regional Finals.
Both teams' defensive units came out ready for this one, playing to a 0-0 tie after the first quarter, but behind some big plays and the legs of Ja'Quinden Jackson, Duncanville was able to break the scoreless tie.
Martin wsa threatening but went for a trick play on 4th down as Zach Mundell was sacked and fumbled, which was then picked up by Kevon Ivy for a special teams touchdown for Duncanville.
It was never really close from that point on as the Duncanville defense stifled Martin for the most part and its running game produced 392 on the ground.
Jackson ran for 164 yards and three scores to lead the charge and added 135 yards through the air.
Duncanville will face Southlake Carroll in the next round in the battle of the 13-0's.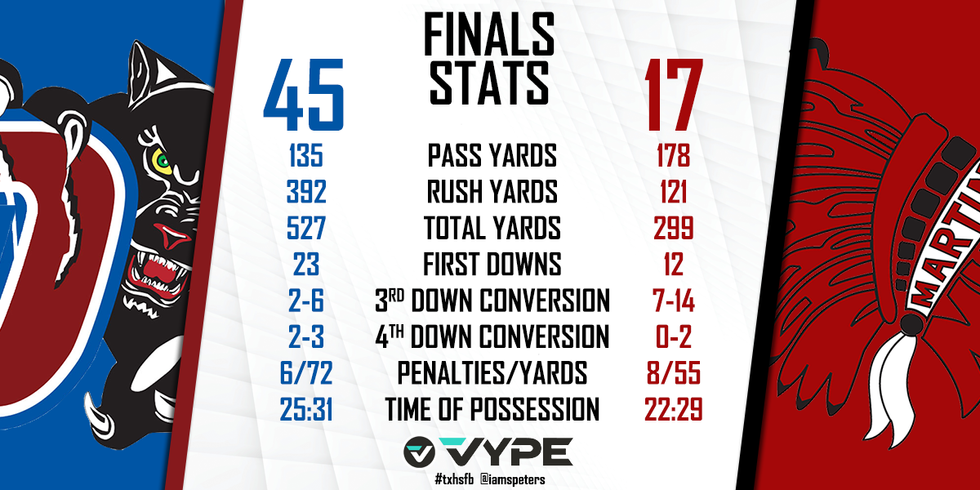 Courtesy @iamspeters