Photo By Bradley Collier/VYPE Media
Demond Demas won't play his senior season.
It is not because of a season-ending injury but rather due to his appeal for his transfer to Tomball being denied by the UIL State Executive Committee on Tuesday.
"Whatever happened, it happened," Demas said following the ruling. "I'm not going to cry about it. I'm not going to be upset. It's just life. Life's going to throw you adversity. Life's going to throw you curveballs. You going to knock it out of the park or what. That's how I see it. I'm just going to knock it out of the park from here on out.
"I swung, I missed. Not going to strikeout though."
The 6-0 vote by the State Executive Committee upheld the previous ruling by the District 20-5A Executive Committee, which ruled that he had indeed moved to Tomball for athletic purposes, which is against the rules of the UIL.
As of August 6, the SEC had heard three appeals, two were denied and one had been withdrawn. In the 2018-2019 year, 51 appeals were made to the SEC, 36 were declined, 11 were granted and three were withdrawn. In 2018-2019, 70.59 percent of District Executive Committee decisions were upheld by the SEC.
Moments after the ruling, Demas, who's only option to play his senior season was to return to North Forest High School, tweeted that he would not be returning to his original high school. Instead, he will be staying at Tomball.
I just wanna thank all the people that have my back and believe in me I'm NOT going back to North Forest I'm staying at Tomball High School for the better environment and better academics I know GOD has better plans for me 💯❤️ #GigEm 👍🏾
— HollyWood Demas (@DemondDemas1) August 20, 2019
Demas spent the last three seasons playing at North Forest before transferring to Tomball in 2019.
"It's a really sad day," Houston ISD Athletic Director Andre Walker told VYPE in an exclusive interview. "Nobody wins. Not good for the school or for the kids. When you have adults with their own motives getting involved in this process, this is what you get."
Demas - who is verbally committed to Texas A&M; - is the No. 2 recruit in Texas per 24/7 Sports. In the country, Demas is the No.14 overall recruit for the 2020 class.

"It was stressful for my family, not for me," Demas said. "I'm all smiles. I'm alright with it. I mean I did what I had to do in my three years. Got my scholarships, got the grades, got my SAT score, now it's just smooth sailing my senior year. I would love to play football my senior year but I guess it just wasn't in God's plan. I'm not going to question God and why he did it."
So, what's next for Demas?
"Just keep training with Footwork King, keep trying to keep myself together, keep myself molded as the receiver that I am and just make myself even better than what I used to be," Demas said.
VYPE will continue to update this story as it develops.

gowareagles.com
No team in the 7-A West has endeavored to find its footing quite like the Rogers Heritage War Eagles. Heritage struggled to an 0-10 record last season and a change was made at the head coaching position. Steve Hoofkin takes over for Tony Travis this season. His job is not to win the 7-A West in 2019 but to demonstrate improvement in the War Eagle camp that the team can build on in the future.
Hoofkin has a bit of a quarterback competition to manage as he takes the reigns for the War Eagles. Hoofkin will have three quarterbacks to choose from going into fall camp. Jeb Brown, Dreagon Blackwell, and Brady Laird will all see snaps early in the season. Brown has some experience playing at signal caller, but he will need to demonstrate that he can sustain drives and finish with points being put on the board.
The War Eagles rushing attack has several solid options that can take some of the heat off of the quarterback position. Isaiah Tibbs, Jaheim Webb, Ethan Farris, and Daris Wiley will all see carries at the running back spot. Tibbs has a very direct running style and is quick to get north and south. Jaheim Webb is the speedster at the running back position and caused Fayetteville problems last season. Webb rushed for a little under 50 yards and a touchdown against the Purple Dogs last season. Farris and Wiley will both see time at the running back spot and split out wide at the wide receiver position.
Rogers Heritage has some impressive players at the wide receiver position. Ricky Perez makes for a tall target at 6'3", which means he is a threat in the red zone and a big play threat at any time. From a possession receiver standpoint Nick Winter will help keep drives alive and get the ball down the field. The wide receivers' position is a bright spot for the War Eagles and should be a unit that continues to improve throughout the season.
An area that must improve for the War Eagles is on the defensive side of the ball. The defensive end positions has two disruptive players manning each spot. Nicholas Martin and Carter Talley each both have the speed to cause problems for opposing offensive linemen. Both Martin and Carter have the ability to force the quarterback to make bad decisions while under pressure.
Linebacker is another position for the War Eagles that appears to be pretty strong on paper. Garrett Murdock impressed many observers during the spring and will be a player that can cause some problems in the 7-A West. Griffin Brown will have three years of experience this season and will provide leadership for the linebacking corps.
The secondary will lean heavily on safety Isaiah Tibbs. Tibbs has four interceptions throughout the course of his career and was impact player on the defensive side of the ball. Tommy Boyer will man one of the corner spots and he has the talent to cause problems for opposing wide receivers.
Any improvement that the War Eagles display may not be seen in the win total in the 2019 season. However, keeping the games competitive until the final whistle blows will be a step in the right direction for Rogers Heritage. War Eagles' fans should expect the team to pick up a few wins. The War Eagles may be a year away from a playoff appearance, but improvement will happen this season.
VYPE editor Thomas Bingham and Hill Country Indoor sports director Evan Beyer continue their 2019 high school football coverage with a look at Austin and San Antonio area large school favorites and athletes. This episode previews UIL 4A, 5A and 6A.
Since our recording: Manor's Princely Umanmielen committed to The University of Texas and Lake Travis' Lake McRee suffered what looks to be a season-ending injury.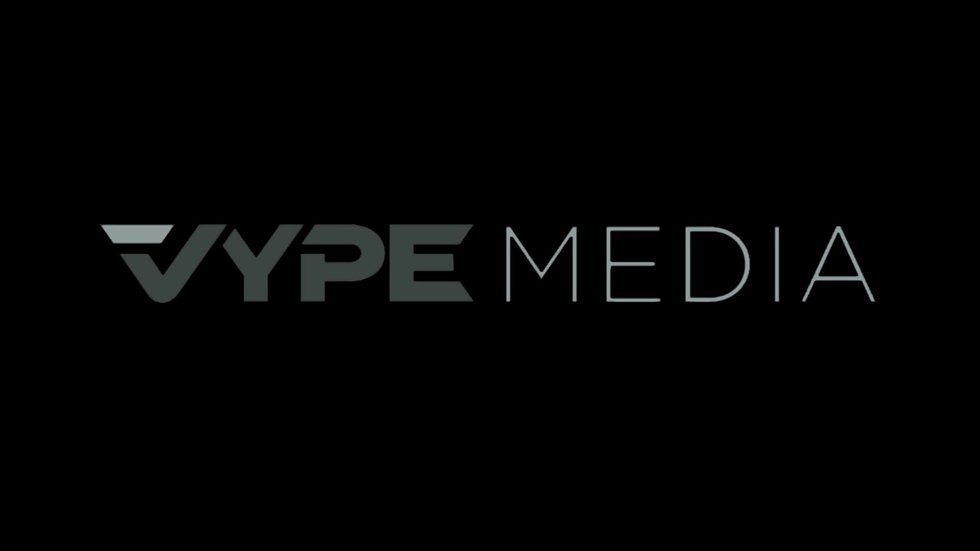 VYPE Locker Talk ATX/SATX Episode 3 | Radio Show www.meridix.com
Live stream on the Meridix Platform
For more sports coverage, follow Thomas (@Texan8thGen) and VYPE (@VYPEATX) on Twitter.
Looking to get more involved? Check out ShopVYPE for fresh gear that supports local schools and the VYPE U Ambassador Program. To sign up for the VYPE U Program, apply at VYPEU.com.
Join the #VYPETEAM
Get up to date news from all over the country!