Episcopal's Long commits to Seton Hall; Cryer quiets critics at Peach Jam
Jul 21, 2019
By Diana Porter
By VYPE's Ray Meach
Episcopal's Jahari Long gave a verbal commitment to Seton Hall in New Jersey over the weekend.
Long is a 6-foot-4, pass-first point guard that has a very good feel for the game. Long is great at controlling the pace of the game and not allowing the defense to rattle or speed him up. His passing abilities in transition are second to none.
Long's high-level play was a big part of the reason Episcopal made an SPC state championship run during the 2019 season. The pressure will be on the stand-out senior to help push the Knights back to the title game with hopes of hoisting the hardware.
As much as fans would have loved for Long to stay in-state, the Houston-native will be repping the city in the historical Big East basketball conference.
...
Baylor picked up a commitment from 6-foot-1 combo guard LJ Cryer of Morton Ranch a month ago.
The Baylor Bears will get an elite scoring guard in Cryer, who many have come to compare to Carson Edwards (Boston Celtics) because of their similar size and playing styles. While in high school ball, he carries the scoring load for the Mavs. Look for LJ to play a mix of point guard and shooting guard at the next level.
Cryer, who spent most of the Spring doing private workouts while nursing a nagging injury, played the final stretch of the summer in the Nike Peach Jam. He helped push his team to the Final Four, silencing doubters who questioned whether he had lost a step.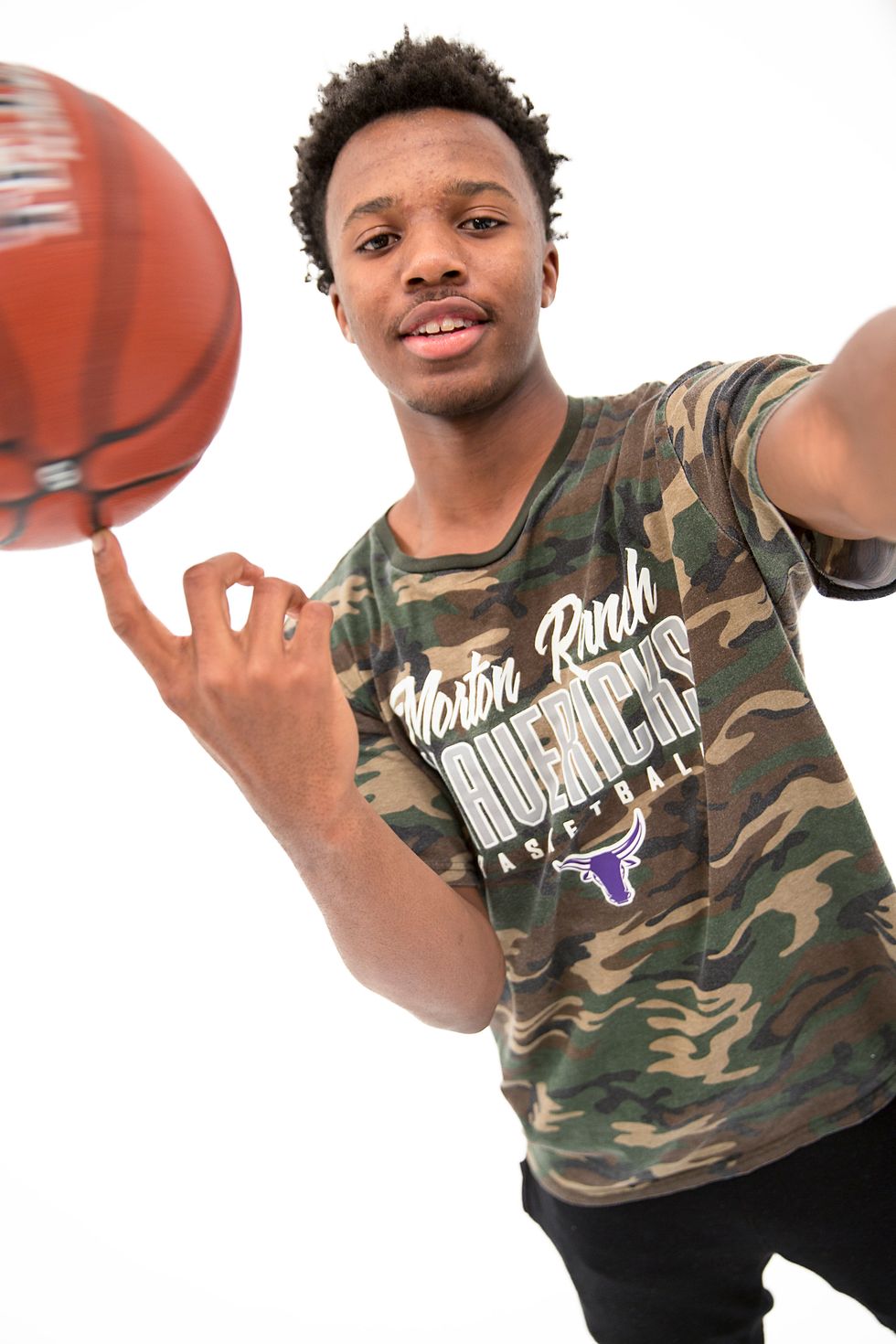 LJ Cryer is an elite scorerBy Diana Porter