District 18-6A up for grabs; Looking for postseason success
Aug 25, 2019
District Rankings
Lamar
Chavez
Heights
Bellaire
Westside
Sam Houston
…
PRESEASON AWARDS
MVP
Troy Tisdale, Lamar
…
OFFENSIVE MVP
Dashawn Daniels, Chavez
…
DEFENSIVE MVP
Tim Lavallias, Heights
…
BREAKOUT PLAYER OF THE YEAR
Da'veon Ford, Bellaire
…
SLEEPER TEAM
Bellaire
…
THE PROSPECTUS
As usual, the Lamar Texans won the coveted HISD district title last season. But that's not much of a surprise, seeing that the Texans have dominated the district for decades. What was a bit of a surprise is that none of the district playoff teams advanced past the first round. Will there be a Cinderella team who has the firepower to make a run in 2019?
Lamar Texans
Coach Michael Lindsey continued the Texans' dominance last year, winning their nine-straight district title, after taking over for the legendary Tom Nolen. The straw that stirs the drink is Troy Tisdale, who was the co-Offensive MVP in 2018. Tisdale finished last year with more than 1,500 yards passing and another1,000-plus rushing. He totaled up 25 scores. He's only going to get better. His favorite target is Ka'Veon Griffin, a second-teamer. D'Angelo Hudson, Ce'Darrion Crooks and Walter Hlavinka will be his body guards up front, while Jaquon Marion will be carry the load out of the backfield. The defense is going to have to bow its neck. Second-teamers Aven Shelton (48 tackles) and Josh Stanton are the bigs up front, while Caleb Giles will patrol the middle of the field.
…
Chavez Lobos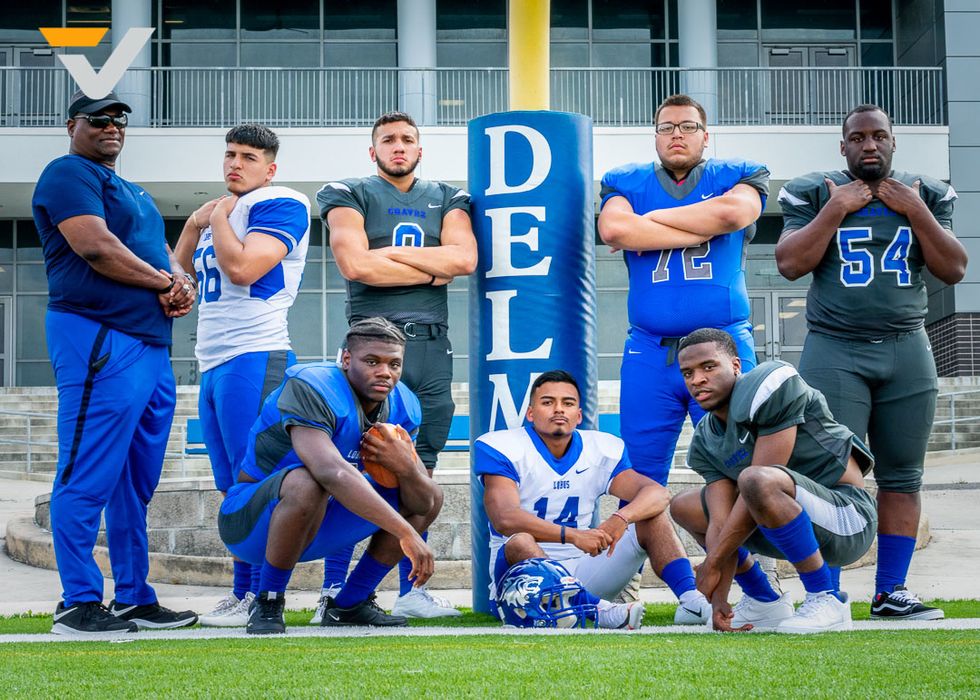 The Lobos
Even with the loss of District MVP Tyren Collins at quarterback, Chavez has reason for hope in 2019 with 13 starters back in the pack. Coach Cory Jiles will rely heavily on RB Dashawn Daniels, who went for nearly 1,000 yards and 18 scores. The offensive front will be led by Juan Reynoso and Louis Flores, while the main downfield target will Micah Harper – a first-teamer. The defense will be spearheaded by LB Alex Vera (second-team) and DB Devaughn Wilson (first-team). Others to watch on defense include Darion Brisby (DL) and Miguel Villareal (DL). Special teams will be a strength with Humberto Cisneros, but the team will go as far as the new QB will take them. The Lobos will have to hold off the Heights, who they beat last season to take second place. The Bulldogs will want revenge.

…
Heights Bulldogs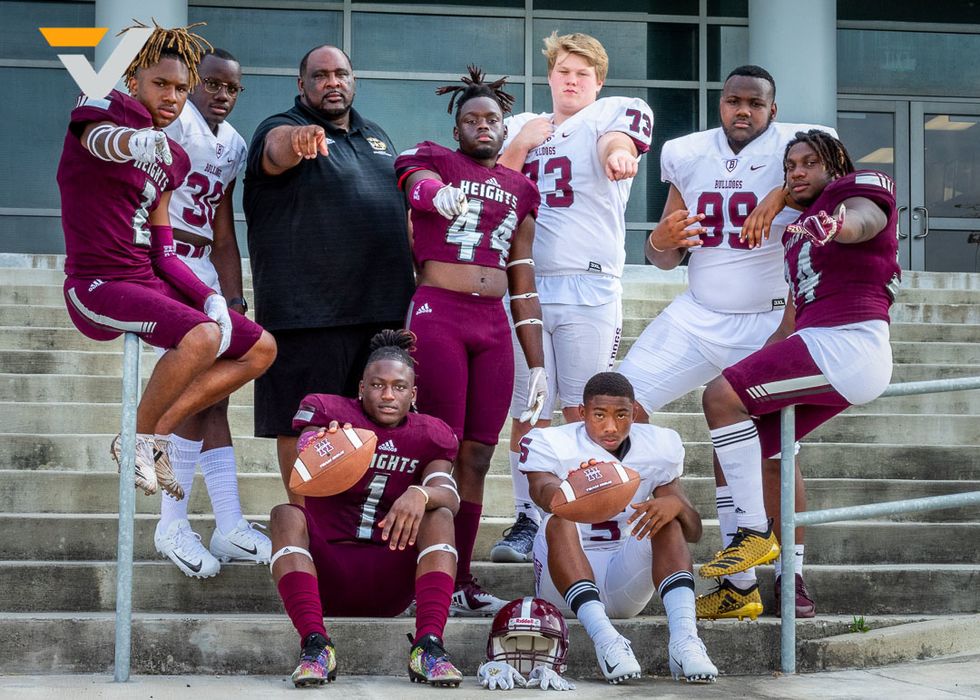 The Heights
The Doghouse is loaded coming into 2019. Coach Stephen Dixon returns 14 starters, but it appears the defense will be their strength. Winning programs are always led in the trenches and Wilbert Angelle and Demone Green give the 'Dogs some punch upfront. Green is a beast. The next line of defense has all-district selections Timothy Lavallias (96 tackles), Jonovan Foreman (70 tackles) and Byron McDaniel running sideline to sideline. DeVaughn Wilson and Brian Mayes will patrol the secondary. On offense, Torrin Polk (650 yards), Patrick McDowell and Kendric Rhymes are the playmakers out of the backfield. The OL is led by Billy Thursland.

…
Bellaire Cardinals
The Cards should be back in the postseason in 2019 after breaking their streak of nine straight playoff appearances last season. Coach Herb Kunz has a pair of dynamic playmakers on offense. QB Darius Reed returns after throwing for 1,200 yards and scoring 16 TDs. Kunz may take off the wraps and let Reed open it up more. He will be complimented by first-team RB Da'veon Ford (four-year starter), who rushed for1,000 yards and 10 scores. Chad Smith is the primary WR. The defense is led by LB Rodney Dansby and DE Justin Jefferson. The Cards have a playmaker in Willie McCoy in the secondary, who can also be a weapon at receiver.
…
Westside Wolves
The Wolves will be balanced in 2019 with a salty defense and an explosive offense. Westside is going to need to win the games they are supposed to win to get into the postseason. QB Akeem Benjamin returns after a second-team, all-district performance accounting for nearly 1,900 yards of total offense. He does the most damage with his feet. The defense is talented with the return of first-teamers DL Micah Marcel, LBs Tyroun Murray and Tah McBright and DB John Joseph. Don't sleep on second-teamer Daniel Mendoza at LB as well. Other players to watch include Steven Thomas (OL), David Frazier (DL), Harris Tomdio (OL), Nicholas Emere (WR/DB) and Christian McClinton (WR/DB).
…
Westbury Huskies
Coach Greg Wilson is trying to get his Huskies into the playoff conversation and he's doing it with young players. Westbury was1-9 last season but Wilson gave his youngsters some tremendous experience with hopes of breaking out this year. The defense is the strength with DB Javian Boudreaux and DE Jaden Donalson leading the way. Dual-threat QB Roland Harvey must have a big season but will have WR Langston Ellis as his deep threat. Other players to watch include Treveon Posey (DL), Walter Robinson (LB), Victor Lopez (OL), Ettiene Ntakirutimana (WR) and Malique Copeland (LB).
…
Sam Houston Tigers
Sam Houston has been known as a hoops school, but coach Blake Besselman is trying to change all of that. It's a grind as the Tigers look to get in the win-column in 2019. Besselman returns some solid pieces like QB AJ Rice, RB Omar Jarmon – a 500-plus yard rusher from last season – and WRs Barreon Shuler and Malakhi Darby on offense and DL Jason Montelongo and DB Willie Basey on defense. First things first, let's get a win. Other players to watch include Joshua Kindle (DL) and Isaiah Valdez (HB).
Keep reading...
Show less