BUMP, SET, SPIKE: The Private School Contenders
Aug 02, 2019
By Bradley Collier
In the private school world, the powers continue to be the blue bloods. But a new name that hadn't been on the radar for a few years kicked down the door in 2018 and won it all. So, do the powers that traditionally hoist the trophy get back on top or do we see another Cinderella pull off a win?
...
Concordia Lutheran Crusaders (Reached TAPPS 6A State Championship)
FRAZIER, KEENE LOOK TO LEAD TEAM TO TITLE IN 2019
Concordia Lutheran reached the final match of the season in 2018, but fell short in the TAPPS 6A State Championship. The Crusaders lost in five sets, falling by just two points in the final set. Being so close to hoisting a trophy has fueled Concordia Lutheran through the offseason after a 46-9 mark. Looking towards this season, the Crusaders bring back six starters, including Baylor-commit Sophia Keene and Texas A&M-commit Brooke Frazier. That duo earned all-state honors and were both selected to the All-State Tournament team. Keene led the team with 480 kills, while Frazier registered 690 digs. Other key returners include Gabriela Mansfield, Chloe Vartanian (404 assists, 369 digs), Sydney Whitfield (152 kills) and Ryann Ely (106 kills, 104 blocks). Kim Odinga enters her 18th season (213-64) leading the Crusaders. Keys to success in 2019 include being creative in scoring points, solidifying the block and relying on solid defense, Odinga said. Expect the Crusaders to be right back in the final game playing for a TAPPS State Championship this season.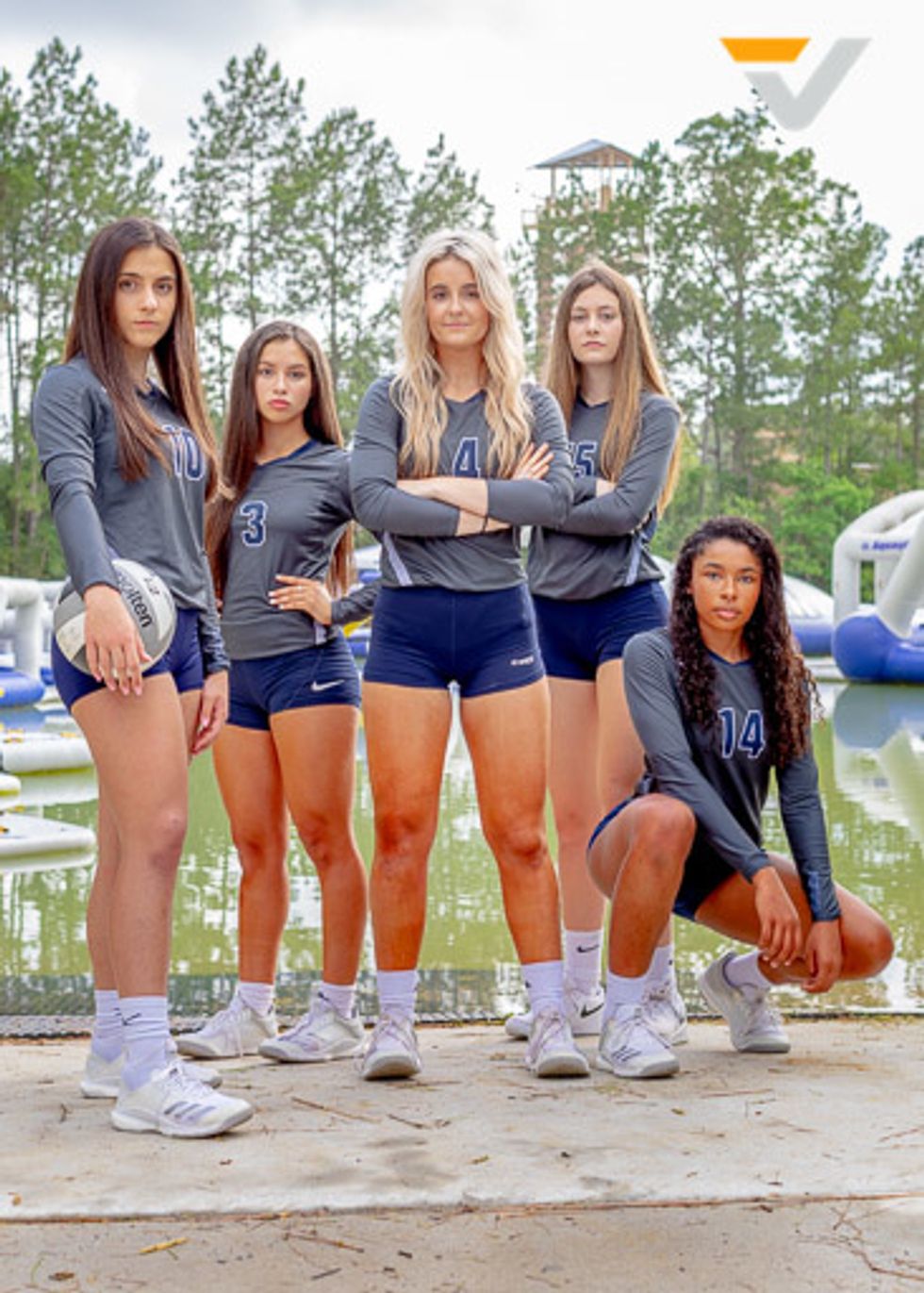 Concordia LutheranBy Lily Cox
...

Episcopal Knights (Reached SPC Championship Game)
TEAM READY TO GET BACK ON TOP OF SPC
The quest for its first back-to-back title runs for Episcopal since the late 90s was halted by St. John's in the SPC Championship game. But now, the Knights are reloaded and ready for a run at the title again. Five starters return from the squad that went 39-7 a year ago. A few of the key pieces returning include All-SPC selections Brennan Howell and Trinity Watts (Liberty-commit). Howell led the team with 262 kills a year ago, while Watts recorded 237 kills, 385 digs, 64 aces and 40 digs. Other key returners include Cimone and Bria Woodard, who are both committed to Texas A&M, Morgan Perkins (Oklahoma-commit) and Sania Petties (Mississippi State-commit). Camille Hanna led the team with 693 assists and also chipped in 244 digs and 43 aces. Cimone was the team leader in blocks with 82. Heading into this season, Amanda Watts (8th season at Episcopal) – who reached her 400th career win last year – said they will focus on cutting back on unforced errors in matches. Watts has "high expectations" for her seniors and expects her captains "to provide strong leadership for this program."
...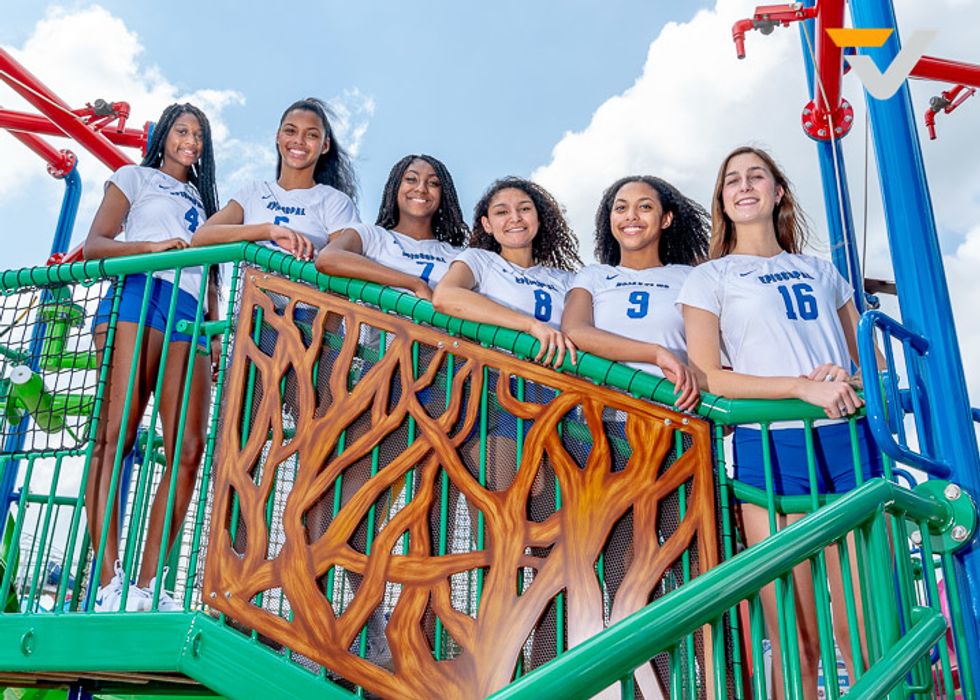 Episcopal is LOADEDBy Bradley Collier
St. John's Mavericks (Won SPC Championship)
MAVS WILL TRY TO WIN BACK-TO-BACK TITLES FOR FIRST TIME SINCE THE 80s
It was a memorable first year for Shelbi Irvin at St. John's. The Mavericks went an impressive 22-10 overall, beat Episcopal in the final match of the year and won the SPC Championship for the first time since 2009. The title marked the 15th in program history but just the second since 1987. This championship run comes after St. John's lost its top player, Kennadie Jake-Turner to UConn. The Mavericks were led by All-SPC selections Alexandra Lewis (setter), Celia Adams (outside hitter) and Nova Manning (libero). Out of this trio, Lewis (SPC leader with 871 assists) is the only one that the Mavericks will have to replace. Adams comes back after leading the SPC in kills (407) and kills per set (4.5). The now-senior also finished third on the team with 195 digs. Also back is Manning, who led the team in digs with 303. Other key returners for the Mavericks include Savannah Farmer and Ana Rodriguez. St. John's will attempt to pull off the first back-to-back title run for the program for the first time since 1986-1987. With the pieces back, the Mavericks should be considered definite contenders.
...
St. Agnes Tigers (Reached State Semifinals)
NEW COACH TO GUIDE TIGERS INTO 2019
It will be a new era for St. Agnes heading into this fall. Cydryce McMillian takes over as the Tigers' head coach and brings back a solid lineup to draw from. Returning six starters will help McMillian try to get this team back to the playoffs for what would be a 21st consecutive season. The leading Tiger coming back is Rice-commit Sahara Maruska. The senior led the team in kills; was selected first-team, all-state and named to the TAPPS 6A State All-Tournament Team. Other key returners include first-team, all-district selections Brooke Middleton (hitting percentage and blocks leader), Grace Webber (assists leader) and Sophie Agee. Also back is senior Julia Bradshaw (University of Pennsylvania-commit), who was a second-team, all-district selection. Despite being under a new coach, St. Agnes has the pieces in place already to make another deep playoff run with Maruska at the net.
...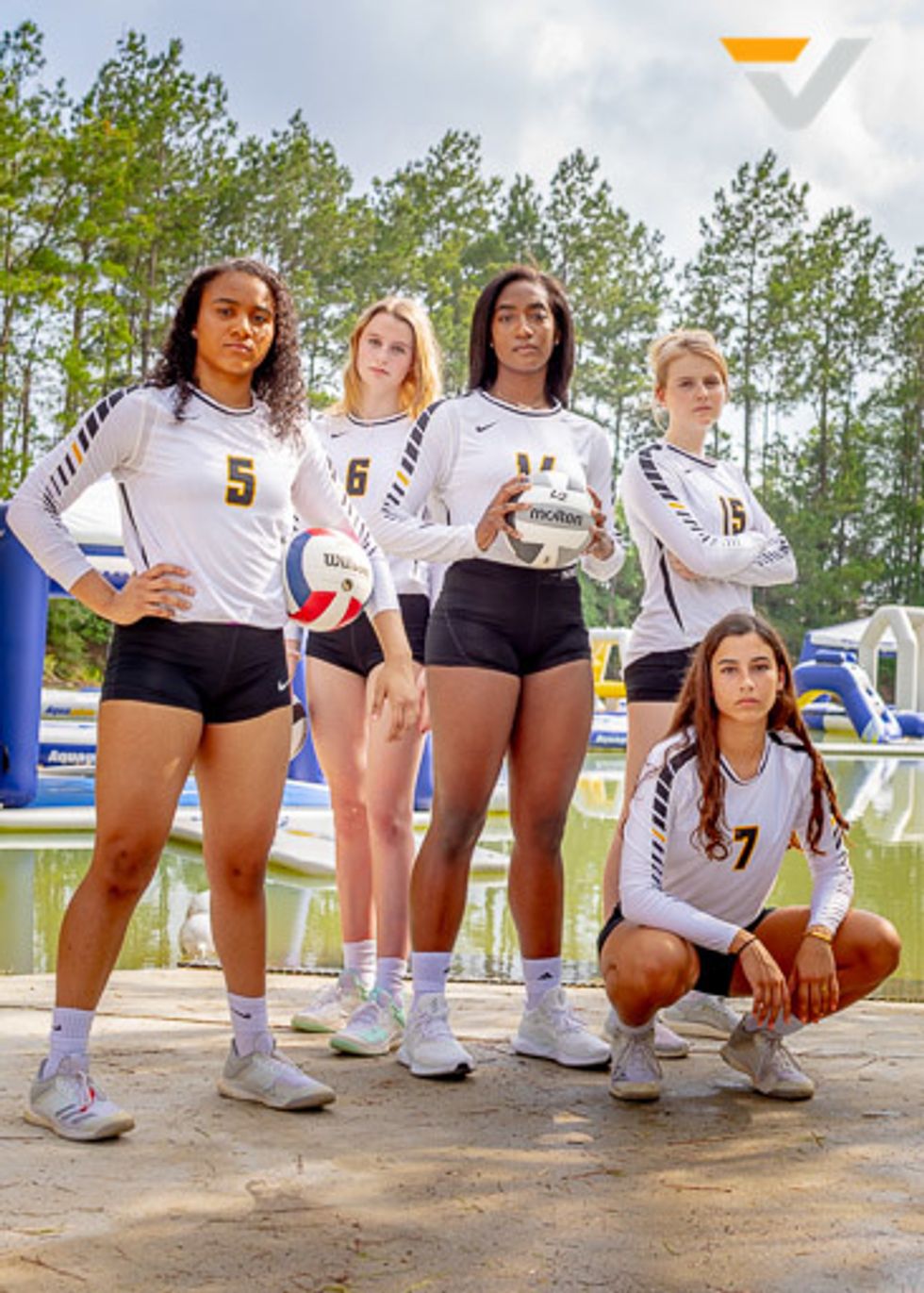 St. AgnesBy Lily Cox
Northland Christian Cougars (Reached TAPPS 4A State Title Match)

AJAYI, BERKELAND, GIDDEN TO BE PART OF SOLID RETURNING CORE
In Aimee Langlois' first season, she had Northland Christian playing for a state crown. Heading into her second year at the helm of the program, which has made the playoffs in seven-consecutive seasons, Langlois has some solid pieces coming back amongst her five returning starters. Aimee Ajayi leads the group with 339 kills and 218 digs from a year ago. Ajayi was selected first-team, all-district; second-team, all-state and was a member of the All-State Tournament team. Nicole Berkeland (651 assists, 186 digs) is also back after a first-team, all-district season. Heidi Gidden (222 digs) is another key returner for the Cougars as well. This trio will play a big part in getting Northland Christian back to playing for another state championship.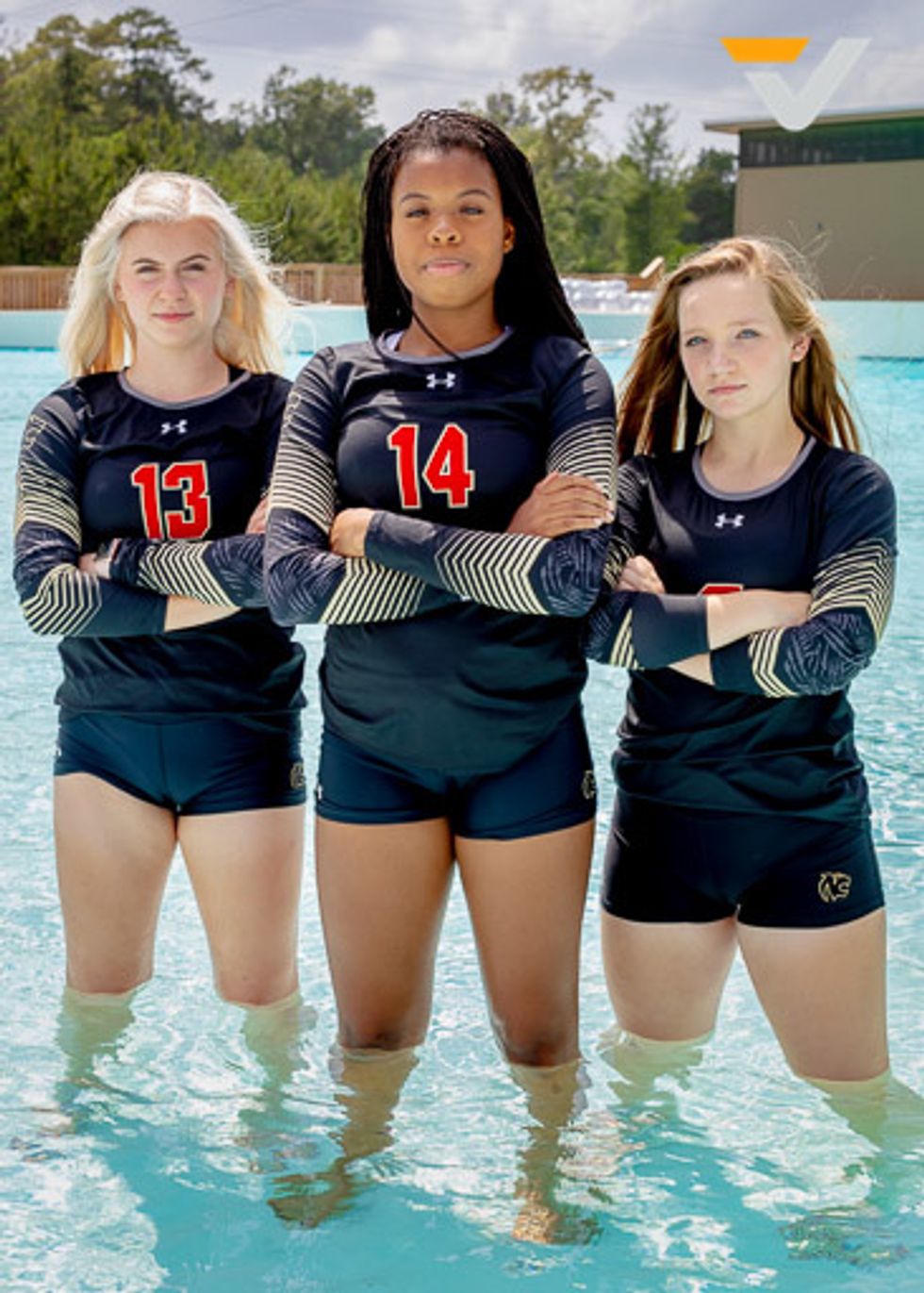 Northland ChristianBy Lily Cox
MAKE IT EASY.... HAVE VYPE SHIPPED TO YOU
August 2019 VYPE Houston Magazine (VYPE Volleyball Preview): Volume 12 Number 1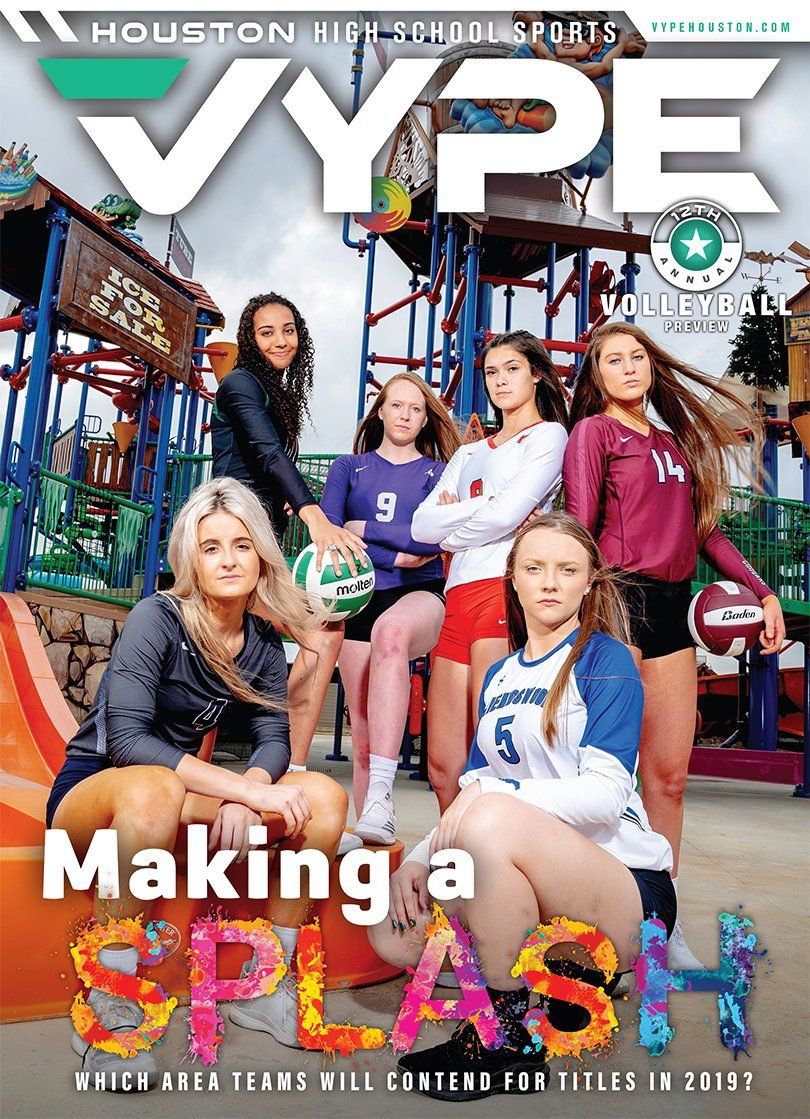 August 2019 VYPE Houston Magazine (VYPE Volleyball Preview): Volume 12 Number 1 www.shopvype.com
Hey VYPE Fans! If you are having trouble finding a copy of the August 2019 Issue (VYPE Volleyball Preview), purchase a copy today! You have the option to purchase a hard copy that can get delivered to your door (if you can not find it in stores anymore) or the digital version that will get sent to your email. Purchase