Big Mac seniors have stayed the course
Aug 16, 2019
By Lily Cox
So how does Big Mac turn the corner?
It's tough, especially in a district with talented teams such as Westfield and district-mate Eisenhower, but it's a volume game. Coach Wayne Crawford just needs more depth and size.
On the bright side, he is excited about this senior class, who are the cornerstones of the 2019 season.
"This group of kids have come together and worked really hard the past three years," Crawford said. "I'm expecting big things from these gentlemen. They have bought into the program. The team is the most important thing for us. We need to protect and build upon that philosophy.
"This particular class has begun to change the culture, where they are responsible for holding everyone and themselves accountable. They are laying the foundation for the incoming freshmen and those after them."
The quarterback spot is first up. Eric Delgado (586 yards passing) did most of the signal-calling last season but is a tremendous linebacker. There is a possibility for either Gabrial Haggerty or Jamarcus Johnson to take over at quarterback, moving Delgado back to his original spot.
Big expectations are levied on running back Darius Gatson – a three-year starter - who rushed for 346 yards a year ago.
"He would probably say he didn't have his best season last year," Crawford said. "With that being said, I feel he's going to have a breakout season as a senior. We are really expecting big things from him."
So, who will be the game-breaker on offense on the edge? Taylor Eaton returns after racking up 350 yards through the air with four scores and he will be complemented by Broderick Starnes Jr.
"We have got to get the ball in his hands more this season," Crawford said of Eaton. "He can make big plays for us and we are going to need them."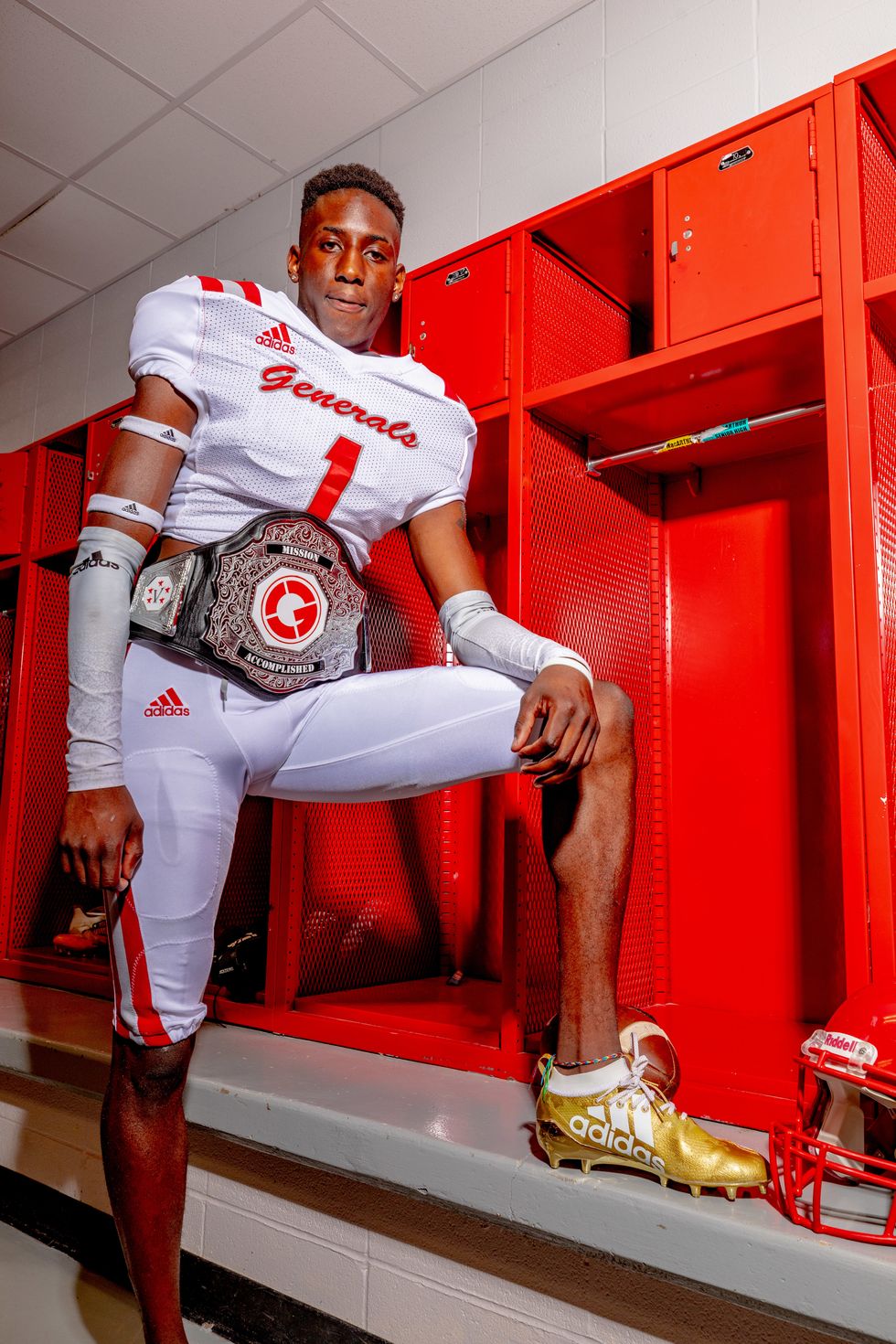 National recruit Josh EatonBy Lily Cox
Up front opening holes and providing protection will be De'Monta Missouria, Ivan Sanchez, Alexis Salas and Jamen Adamson. Don't be surprised to see them flipping to defense as well. TE Bryce Nollkamper is a load at 6-foot-6 and needs to play a bigger role.

"We just don't have that many bigs up front on either side of the ball," Crawford said. "We have some skill on offense, but it will depend on the guys up front. On defense, our strength is our back seven. Our front will be a little bit of a patchwork."
The middle of the field will be on lock for the Generals. Delgado, Brayan Razo (101 tackles) and Maurice Woods return at the linebacking spot. That group will get another boost with the arrival of North Shore move-in Eric Mixon, who had to play JV last season.
The headliner is defensive back Joshua Eaton (four interceptions), who exploded onto the national recruiting scene after last season. His length makes him a tremendous cover corner and he can also move over to safety if needed. Avante Keeton and Joedrick Lewis will also help in the back end of the defense.
Playing two-way athletes makes it tough playing against the likes of some of their district foes and area powers, but Crawford and his crew will continue to fight the good fight.
...
THE MAGAZINE
VYPE Aldine ISD August 2019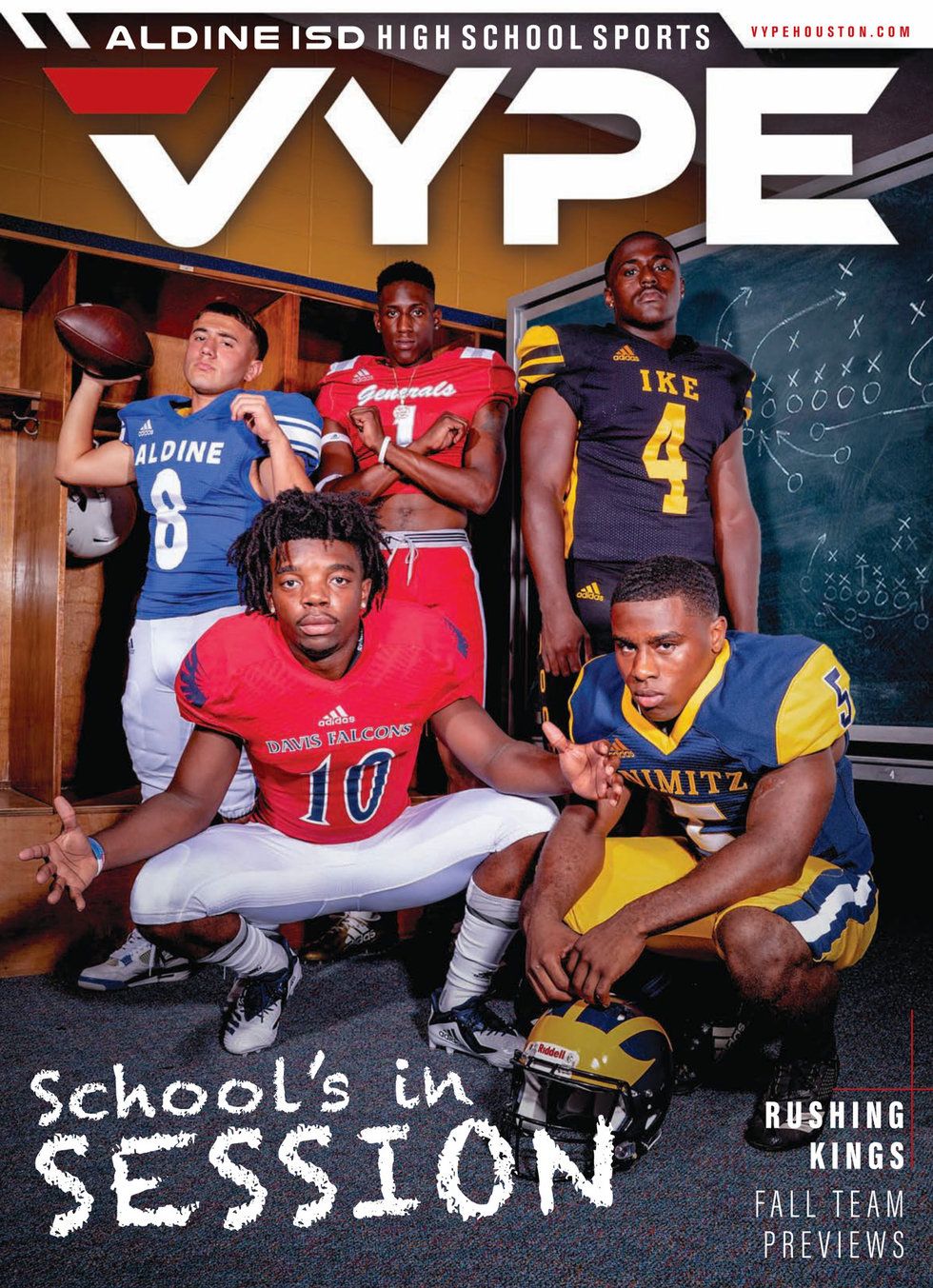 VYPE Aldine ISD August 2019 omagdigital.com
Keep reading...
Show less