Big Changes in District 14-6A, but 'Stangs, Lobos still on top
Aug 23, 2019
PRESEASON RANKINGS
Cypress Ranch
Langham Creek
Tomball Memorial
Cypress Woods
Bridgeland
Bryan
Cypress Lakes
Cypress Springs
Cypress Park
…
VYPE's PRESEASON AWARDS
MVP
Logan Kyle, Tomball Memorial
…
OFFENSIVE MVP
Finn Nicholson, Bridgeland
…
DEFENSIVE MVP
Logan Stiba, Cypress Ranch
…
BREAKOUT PLAYER OF THE YEAR
Sofian Massoud, Cypress Lakes
…
SLEEPER TEAM
Bridgeland
…
THE PROSPECTUS
It's been a bit of a shakeup in this district over the past few months. Coach Gene Johnson left Cypress Ranch after building a super-power. Tomball Memorial signal-caller Chandler Galban has transferred to Frisco Lone Star and Bridgeland continues to get some buzz as a potential playoff team.
Cypress Ranch Mustangs
Cypress Ranch has quickly become a powerhouse in the Houston area. That includes a championship game appearance (2014) and two 10-0 regular seasons (2016 and 2018). But it's time for changes – head coach Gene Johnson moves to Waller, highly-regarded defensive coordinator Andrew Shanle takes over at Cypress Ridge and much of the staff turned over. New head coach Sean McAuliffe has an impressive resume, coming over from Converse Judson with a 54-13 record. The Mustangs will lean on their offense early. Running back Willie Eldridge, a first-team, all-district selection, is coming off a 1,012-yard season, while TE Drake Dabney (University of Arizona-commit) is a matchup nightmare at 6-foot-6, 230-pounds and a prime target for QB Logan McDougald. Other players to watch at the Ranch include Elias Pino (RB), Logan Stiba (DE) and Romario Noel (CB).
...
Langham Creek Lobos
Langham Creek will be looking for a new quarterback with Chris Herron now at Kansas State, but offense has rarely been an issue for the Lobos under coach Todd Thompson's watch. That being said, a defense returning seven starters will likely lead early. LB Jordan Shields had 110 tackles as a junior, while DL Ernest Thomas (55 tackles, four sacks) has a chance to be special along with Alex Rodriguez, also on the line. Offensive linemen Brayden Staggs and Daniel Keys are counting on protecting whoever steps in under center. Keep an eye on K/P Everett Ornstein, who packs a strong leg and will be a weapon on special teams. Offensively, Kash McCay (456 yards rushing) will be the go-to guy in the backfield early.
…
Tomball Memorial Wildcats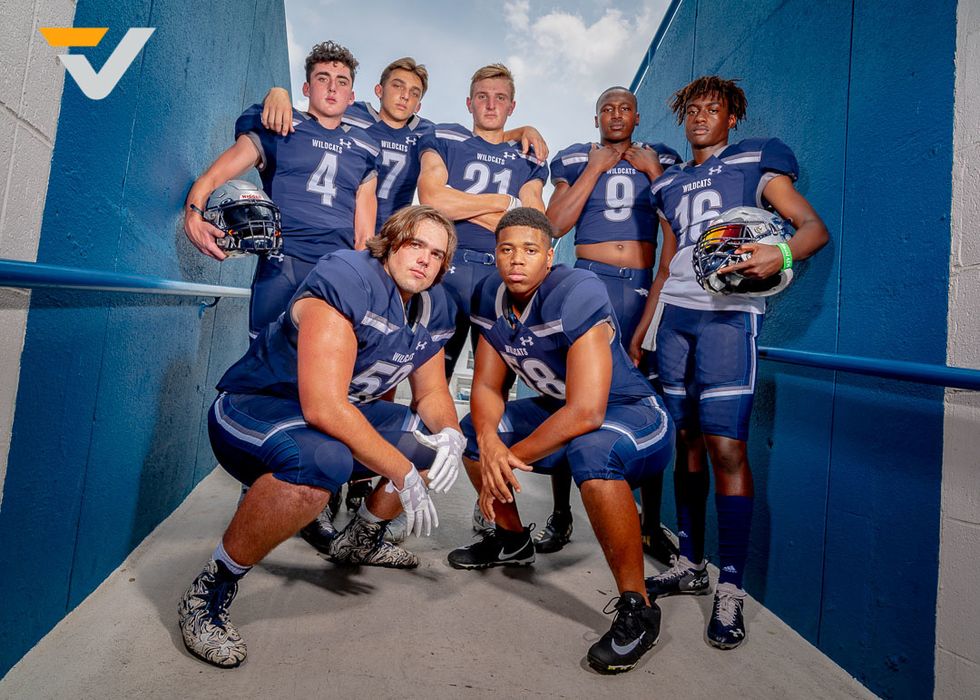 Tomball Memorial
Tomball Memorial has the defensive experience (nine returning starters) and talent to be the league's best unit. The front is stout with DL Braedon Nutter (6-3, 290), a Rice-commit, and Elijah Champaigne (6-3, 260) coming off the edge. WR Logan Kyle, a Vanderbilt-commit, is a 1,000-yard target for QB Colton Marwill, who will take over for Chandler Galban. Galban moved during the offseason. Another player to watch for the Wildcats include linebacker Trenton Moore. Tomball Memorial will try to make the playoffs for just the third time in program history.

…
Cypress Woods Wildcats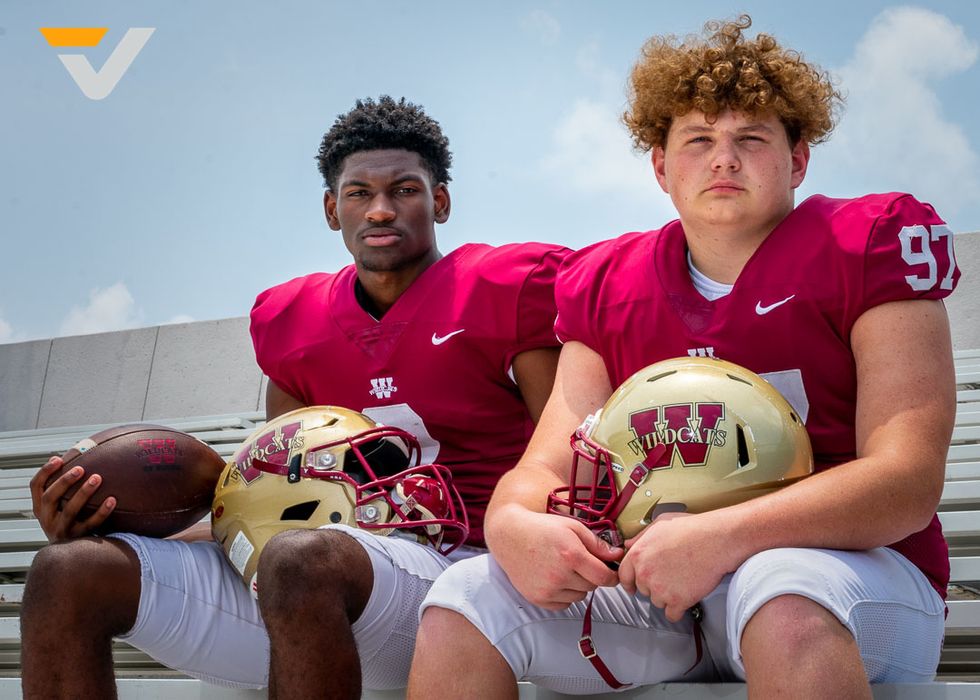 Cy Woods
Cypress Woods and its triple-option attack will always make things interesting in a landscape dotted with spread offenses, but its success will likely fall on how QB Jackson Jones handles taking over full-time under center. Jones' main target will be second-team, all-district receiver Cameron Sowell (350 yards) and busting out of the backfield will be Trayse Holmes. Defensively, players to watch include Christopher Agnew(DL) and Chase Richter (DB). The Wildcats did qualify for the State 7on7 Tournament, so there's momentum leading into the fall, but graduation hit hard along the front so the program will need to find some answers quickly.
…
Bridgeland Bears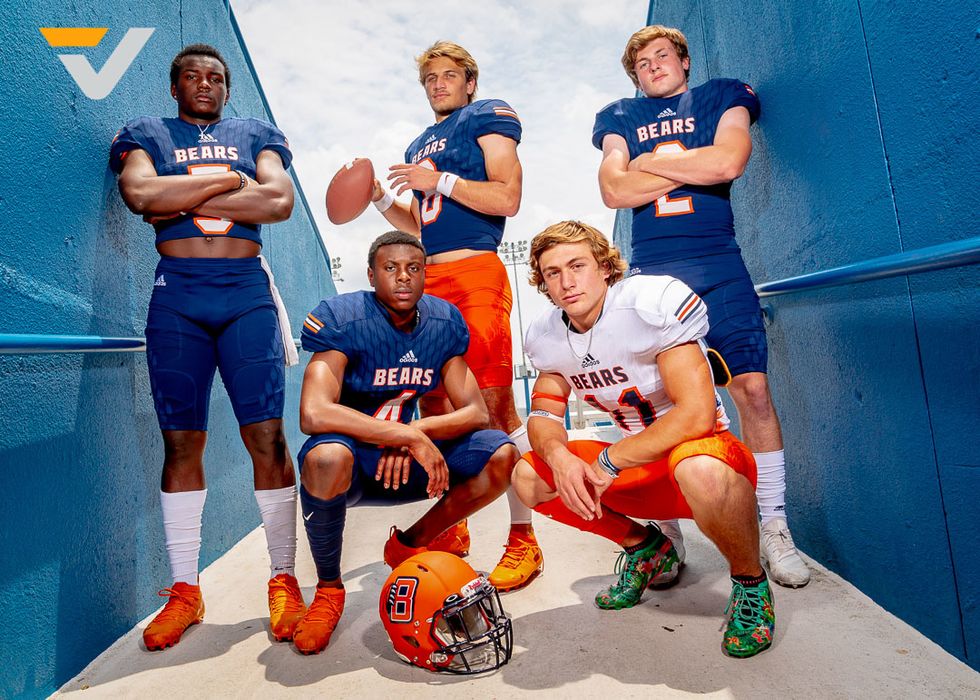 The Bears
The young Bridgeland Bears have a chance to make the playoff race very interesting in just their third year. Wins won't come easy but with a senior class and 22 returning starters, anything is possible. Offensive linemen Garrick Arron (6-4, 275) and John Hughes (6-4,275) are set to protect QB Finn Nicholson, a 2,500-yard passer who should take that next step. Top target Dylan Goffney is no longer a sleeper on the recruiting trail and should become one of Houston's best wide receivers. Defensively, Conner Motsinger (66 tackles) and Jack Grier (52 tackles) will lead the unit that brings back everyone.
…
Bryan Vikings
Bryan is counting on experience – six starters return on each side of the ball – to bounce back from a season in which the offense averaged less than 19 points per game. The silver lining is the defense allowed less than that and has playmakers at every level. LB Nick McDaniels and DB Xavier Johnson are both all-district players and DE Dillon Carroll was District 14-6A's top defensive newcomer in 2018. The X-factor is Christian Richardson, who transferred away and back to Bryan in the winter and excels on offense and defense.
…
Cypress Lakes Spartans
Cypress Lakes took a monumental step in 2018, winning nearly as many games (five) than the program's first eight seasons combined (six). The Spartans have key offensive pieces in QB Khaliq Abdul-Mateen and RB/DB Kyree Anderson, who earned all-district honors on defense but should see his role on the other side increase. Abdul-Mateen will be challenged for the starting job by move-in Sofian Massoud, who comes from the Bronx. Massoud verbally committed to the University of Houston this offseason and is a solid dual-threat quarterback. Massoud can definitely hurt teams with his arm and his legs. Other top returners include first-team, all-district offensive lineman Luis Solis and second-team, all-district linebacker Dante Boykin and defensive back Eamon Perry.
…
Cypress Springs Panthers
Cypress Springs is banking on 11 total returning starters to help turn the program around. Watch for DB Johnathan Bloom (75 tackles) to possibly see time on offense, while he and DB Darius Allen give the Panthers a strong secondary. Another top returner for the Panthers includes second-team, all-district defensive lineman Caleb James. Other key returners include QB Jeremiah Mosely, DB Aniston Williams and LB Jermari Seals.
…
Cypress Park Tigers
Cypress Park is still going through growing pains but returning all 22 starters and a senior class should have the Tigers trending in the right direction even if wins are harder to come by. Some of the key returners include all-district selections Bryan Gutierrez (OL), James LeBlanc (RB) and Sergio Small (LB).
Keep reading...
Show less