Football, Family, Future: Baytown Lee's Wooley talks football and more
Aug 12, 2019
By Bradley Collier/VYPE Media
ASK IJEANA WOOLEY TO TELL YOU HIS BACK STORY. HE WILL AND IS PROUD TO DO IT. The Baytown Lee senior has pride in his voice whenever he tells people he comes from Houston – to be exact "Third-Ward, Texas".
The environment he grew up in was rough. There was a lot of murders and gangs but it was his mother, Helen Griffin, who helped shelter him from the negativity and mold him into the man he is today.
"I couldn't thank my mom enough for raising me the way she did," Wooley said. "I thank her for sacrificing everything for me. I couldn't thank her enough. Everything I do is dedicated to my mom. I want to 'make it' to make sure my mom doesn't have to work again."
Football didn't become a sport for Wooley until he reached the sixth grade. Before that, it was basketball. Football took full hold when he moved with his father to Baytown.
"I sacrifice so much just for football because I want it. I want to go get it for my family," Wooley said. "I like getting hit. I love it. That's the best part – getting hit and getting up for the next play."
In 2018, Wooley – who broke the school single-game record for passing yards with 513 against Vidor – accounted for most of the positive plays for the Ganders.
The Baytown Lee offensive unit finished as the best in District 12-5A-DII last year, averaging 450.8 yards per game.
Wooley, who was named the District 12-5A-DII Offensive MVP at season's end, finished passing for 2,439 yards and 24 touchdowns, while rushing for another 877 yards and 12 scores.
"I'm really glad he's on our side," Baytown Lee coach Tim Finn said with a chuckle. "He's a triple-threat kind of guy. He can throw it; we can design runs for him and he can also make something out of nothing. "His explosiveness is obvious on video, but you wouldn't guess it by just talking to him. He's really instinctive. He is all about playing the game of football."
THE NEXT CHAPTER
When talking with a football player about his dreams for the future, the NFL will usually come up as the ultimate goal.
Not for Wooley.
"I want to be a special-education teacher," Wooley said. "I love being around people with Autism. Just seeing them smile brightens up my day."
Wooley, who also would like to be a coach, wants to teach special-needs children because he has a personal connection to the cause. His six-year-old cousin, Qua'Asia, who has autism motivates him to follow this path.
"She can't say anything, but she can say my name," Wooley, whose first name is French, said. "That motivates me. I want to be around that, I love that.
"I want somebody to help my cousin. So, why not help other kids? I know some people don't want to do it. It's a hard job. It takes a lot of patience."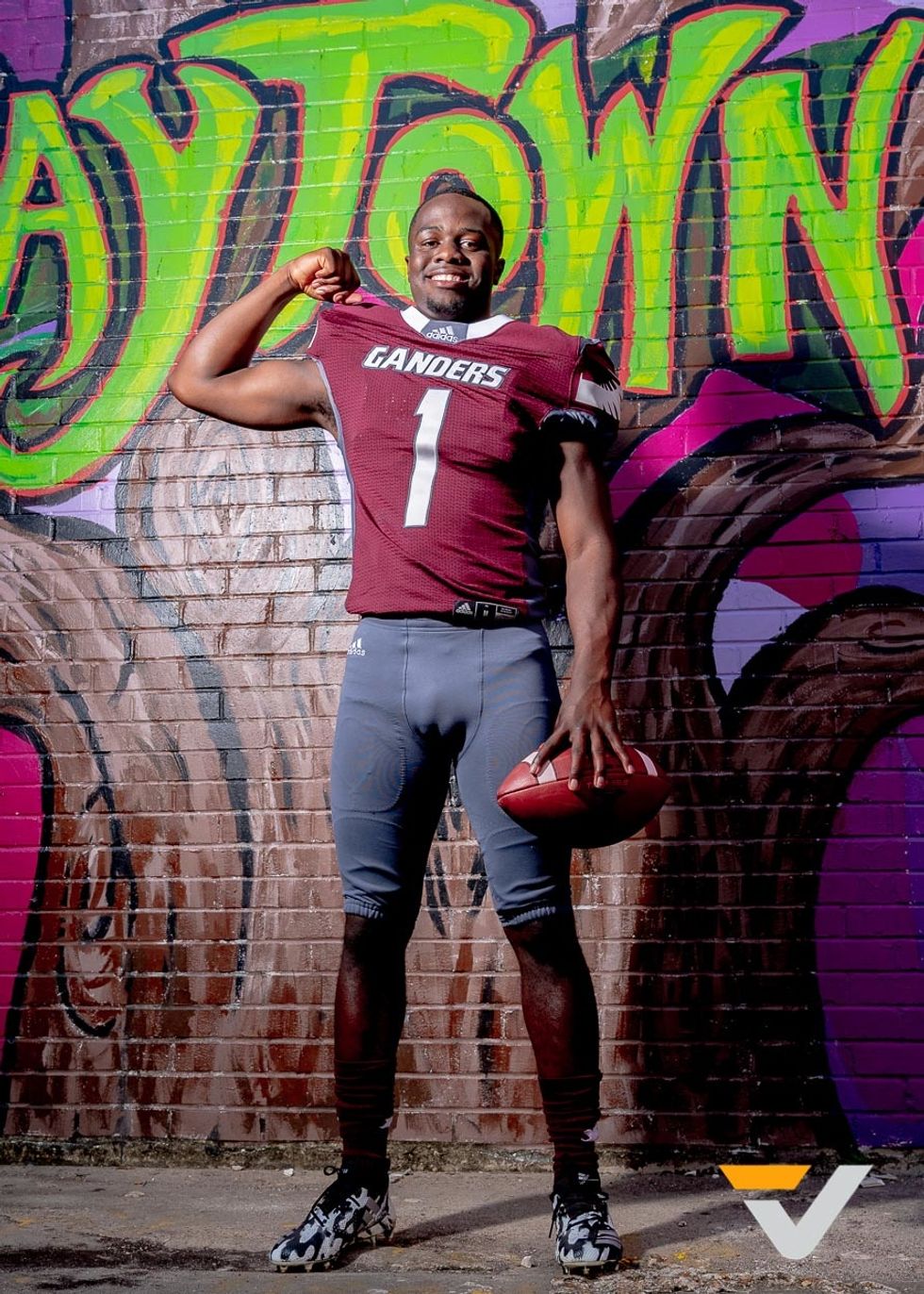 Keep reading...
Show less