St. Pius X Magazine: Fall Wrap
Jun 02, 2021
FERROW, TANNERR LEAD OFFENSE; HINTZ, PAYNE ANCHOR DEFENSE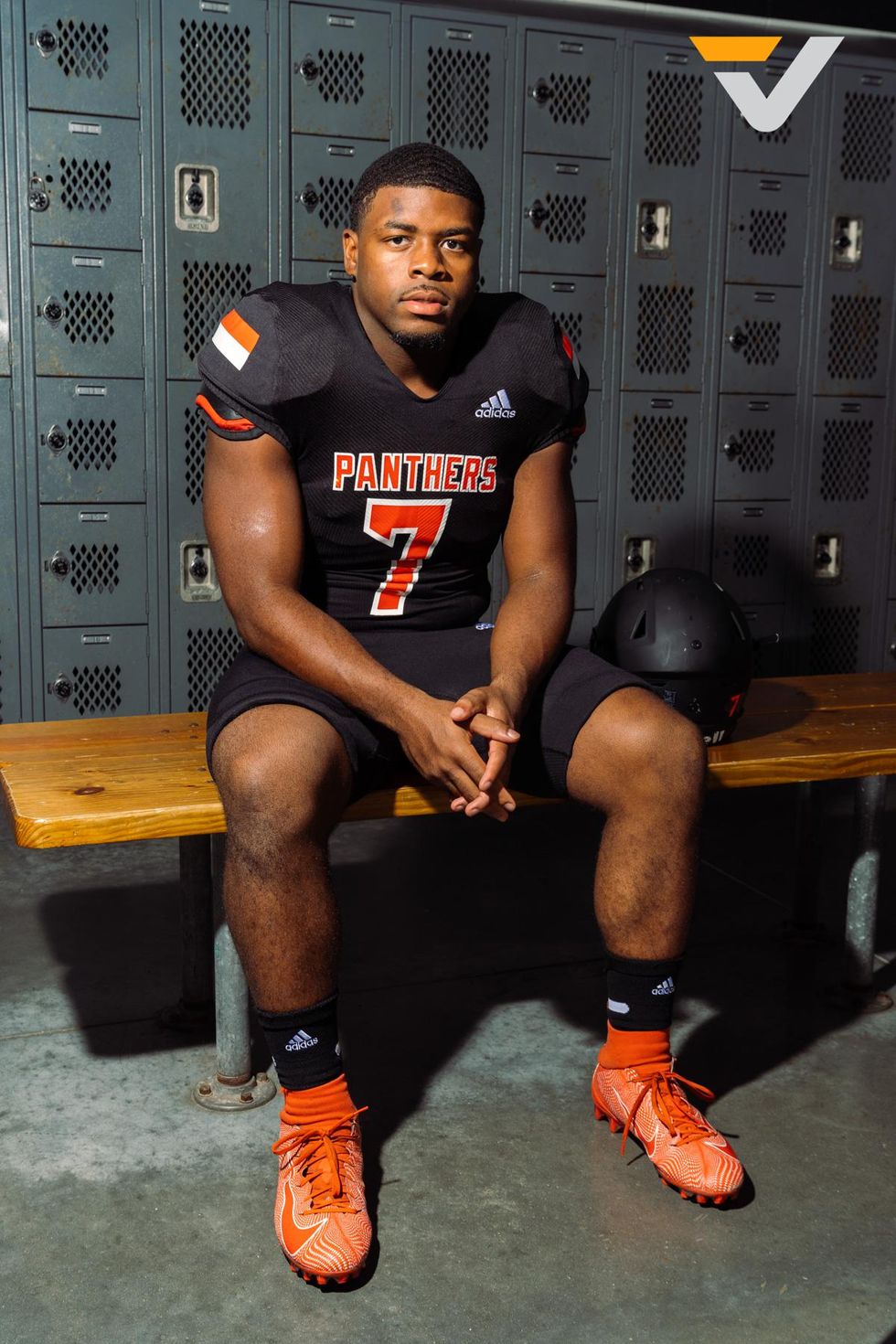 Undra Ferrow
THE ST. PIUS X PANTHER FOOTBALL PROGRAM WAS UNDER NEW DIRECTION THIS SEASON AS COACH GREG CRANFILL ENTERED HIS FIRST YEAR. CRANFILL CAME OVER FROM WILLS POINT.

Year one was a solid building experience as the Panthers went 4-4 overall and 3-3 in district play. St. Pius X fell to Midland Christian in the first round of the postseason.
"The first thing that comes to mind is the senior class," Cranfill said about reflecting on the season. "All the changes that those guys have been through in their four years of high school football is a lot to handle. For them to accept me the way that they did with open arms and being very receptive to the new process and the way that we were going to do things."
QB Carson Rodgers led the way and he signed with Texas Wesleyan for football and baseball, while RB Undra Ferrow was a wrecking machine and is signed to Benedictine College. Carson Hintz anchored the defense.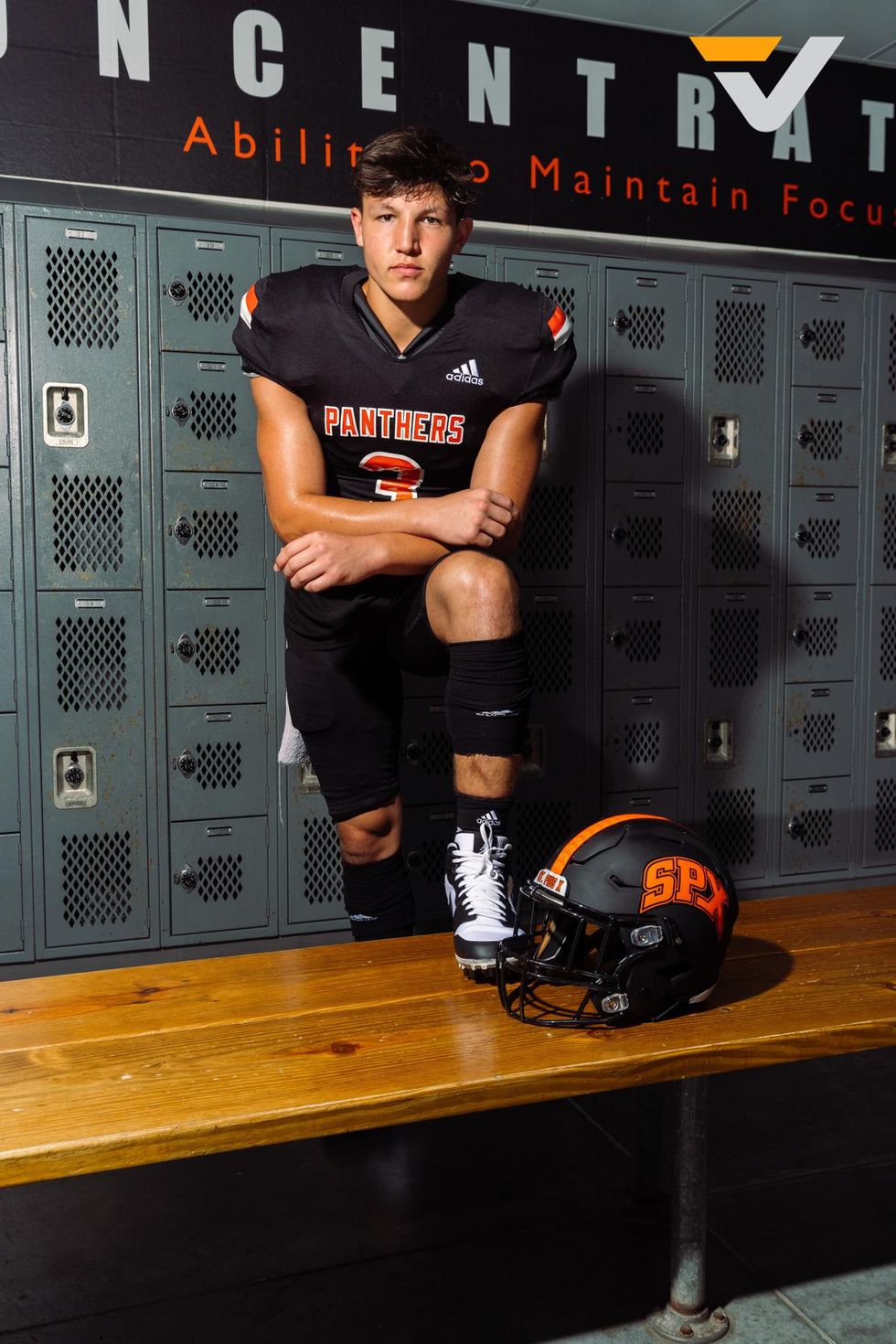 Logan Tanner
ALL-STATE OFFENSE

UNDRA FERROW, First-Team, RB
LOGAN TANNER, First-Team, WR
JUAN REYES, Honorable-Mention, OL
DEFENSE
CARSON HINTZ, Second-Team, LB
HAYDEN PAYNE, Second-Team, DB
ALL-DISTRICT OFFENSE
UNDRA FERROW, First-Team, RB
LOGAN TANNER, First-Team, WR
JUAN REYES, Second-Team, OL
CARSON RODGERS, Second-Team, QB
RICKY THOMAS JR., Second-Team, WR
DEFENSE
CARSON HINTZ, First-Team, LB
HAYDEN PAYNE, First-Team, DB
ALEX BALANDRAN, Second-Team, DT
ADEN ALLEN, Second-Team, DT
CALE SKINNER, Second-Team, DB
HONORABLE MENTION
BRE CITIZEN
MICHAEL FITE
CALEB FOWLER
MIGUEL GALACIA
ALEX GUTIERREZ
NETHANEEL LOOLO
EVAN NARVAEZ

ALL-STATE ACADEMIC
HAYDEN PAYNE
CARSON RODGERS
PANTHER VOLLEYBALL ON RIGHT TRACK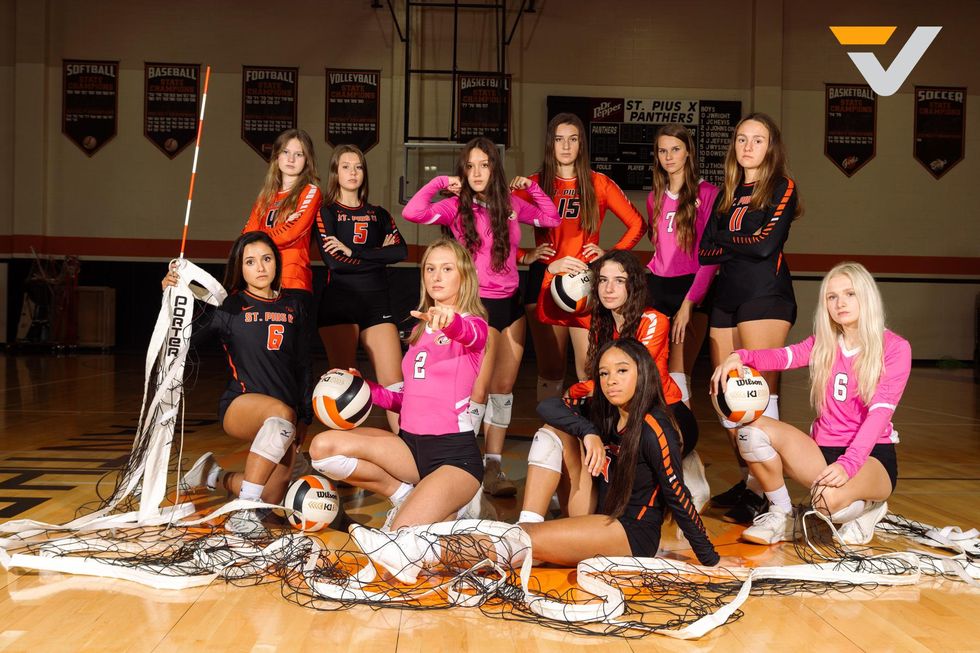 [Back Row]: Brianna Lewis, Maddie Smith, Kayleigh Schultea, Samantha Fox, Kylie Rogers, Lora Tresco; [Front Row]: Maya Cortez, Sydney Shupak, Charlotte Sterner, Summer Broussard and Ashley Brunnert
CLARE BROCKMAN WAS BROUGHT IN TO CHANGE THE CULTURE OF ST. PIUS X VOLLEYBALL AND SHE HAS DONE JUST THAT. THE PANTHERS ARE IN A TOUGH DISTRICT WITH THE LIKES OF ST. AGNES ACADEMY AND CONCORDIA LUTHERAN, WHO FACED EACH OTHER IN THE TAPPS 6A STATE SEMIFINALS, BUT THEY HELD THEIR OWN FINISHING THIRD.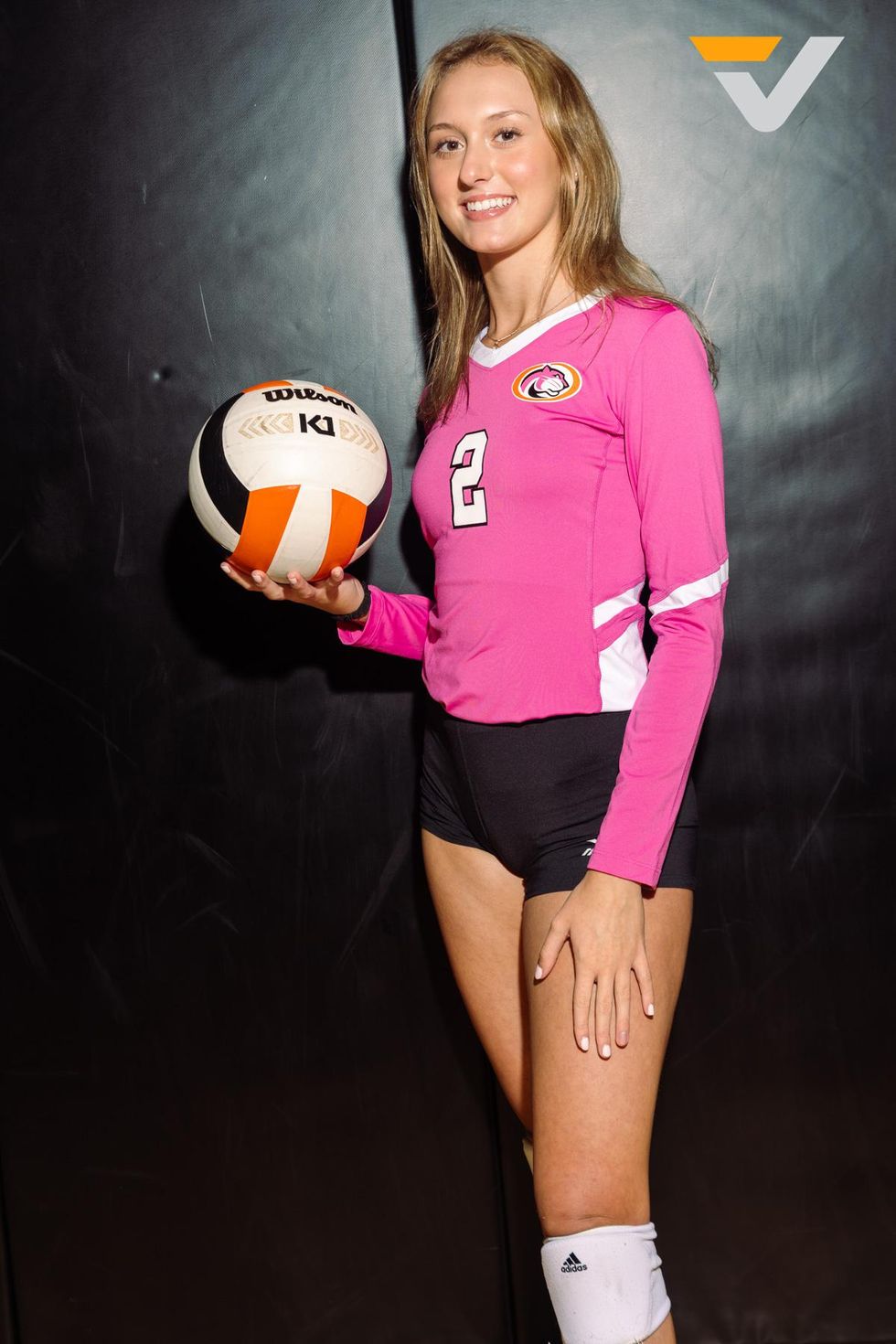 Sydney Shupak
SPX went 8-4 on the year, which marks a second straight winning season since only winning two matches in 2018. Outside of tournament play, the Panthers won four-straight pre-season matches and opened district with a 3-0 sweep of St. John XXIII. The Panthers earned a bye in the first round of the postseason but fell to Antonian in the Area Round.

The Panthers were led all season by Sydney Shupak and Kayleigh Schultea.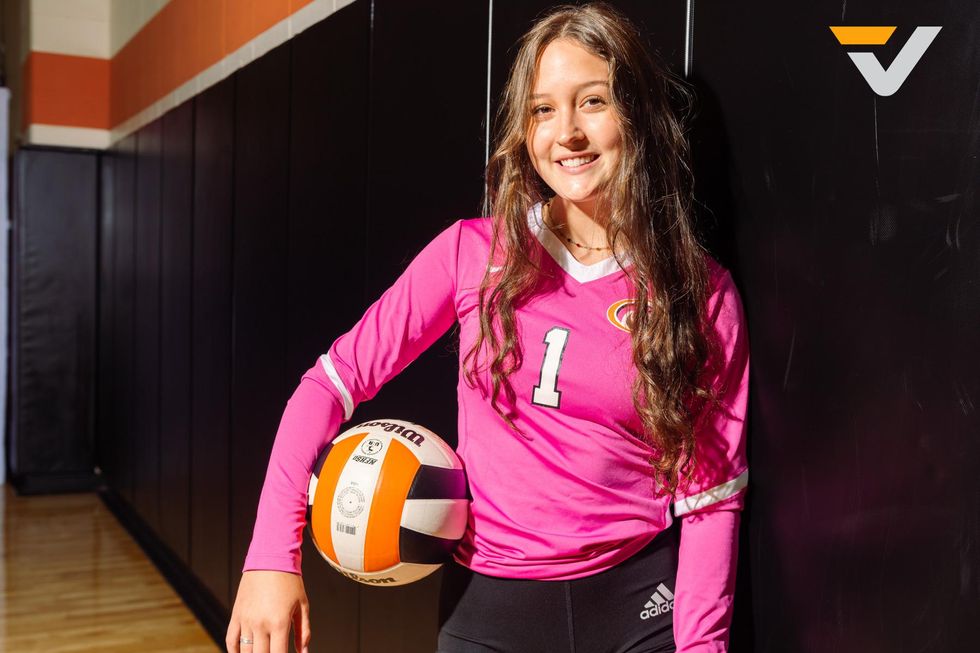 Kayleigh Schultea
All-STATE
SYDNEY SHUPAK, Honorable-Mention
ALL-DISTRICT

SYDNEY SHUPAK, First-Team
KAYLEIGH SCHULTEA, Second-Team
HONORABLE MENTION
SAMANTHA FOX
KYLIE RODGERS
MADISON SMITH
ALL-STATE ACADEMIC
SYDNEY SHUPAK
CROSS COUNTRY IN YOUTH MOVEMENT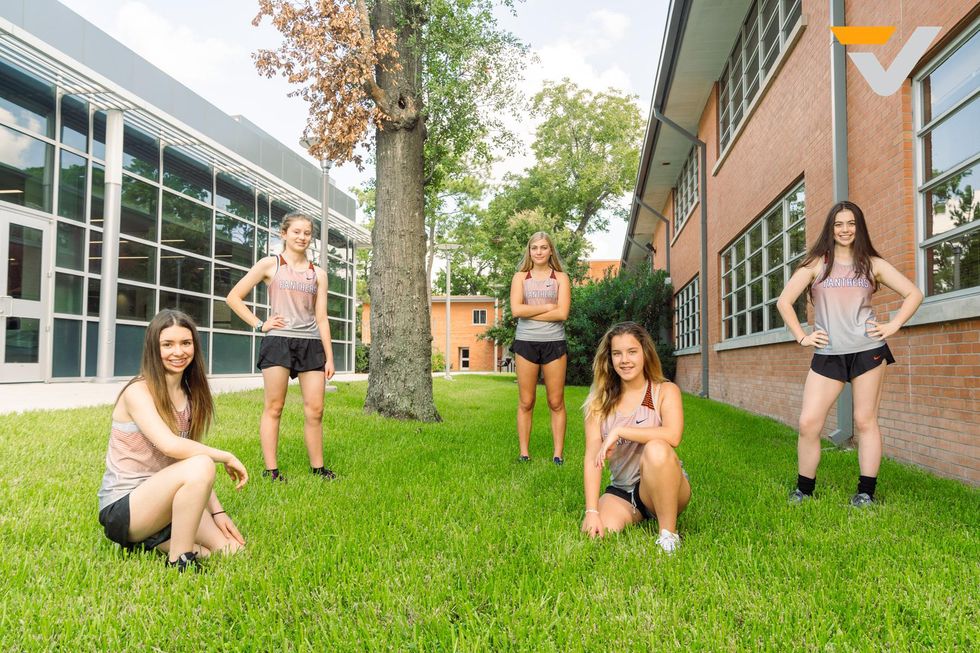 Sarie Goodweather, Genevieve Bossé, Ava Ceraudo, Audra Pratt and Taylor Worley
THE CROSS-COUNTRY TEAM HAS SOME WORK TO DO, BUT THEIR BEST TIMES ARE IN FRONT OF THEM. THE GIRLS TEAM REACHED STATE AND THEIR YOUNGSTERS RECEIVED SOME MUCH NEEDED EXPERIENCE.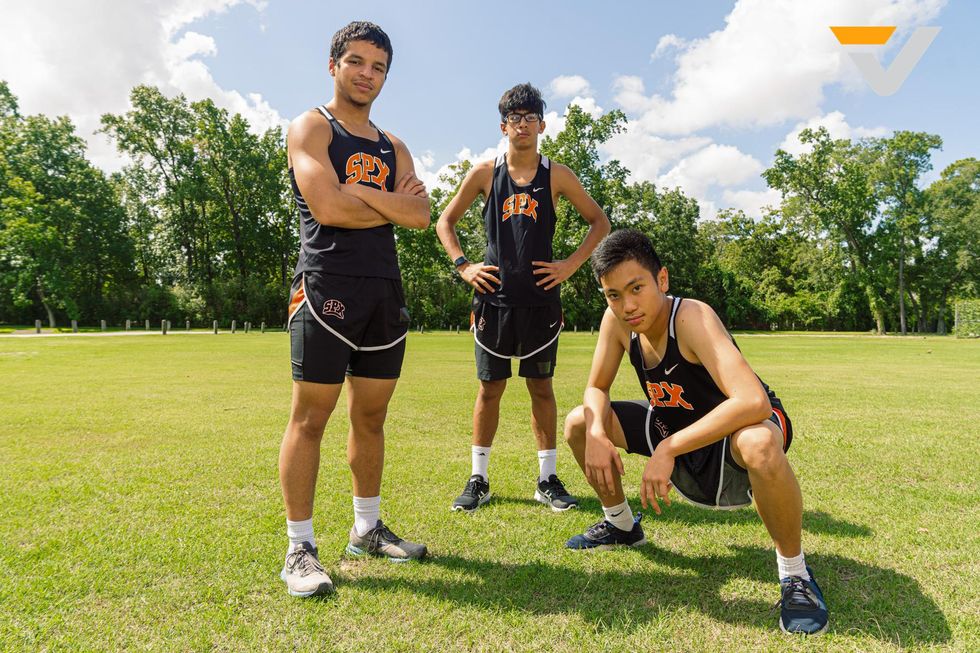 Gabriel Green, Ivan Ramos and Sean Alexander
Makenna Capitaine led the team at state, but Taylor Worley and Genevieve Bossé showed well. The future of the Panther program are Sarie Goodweather and Ava Ceruado.

The boys' qualifiers were Gabriel Green, Ivan Ramos, Jacob Bollom and Sean Alexander.
NEXTGEN TRAINERS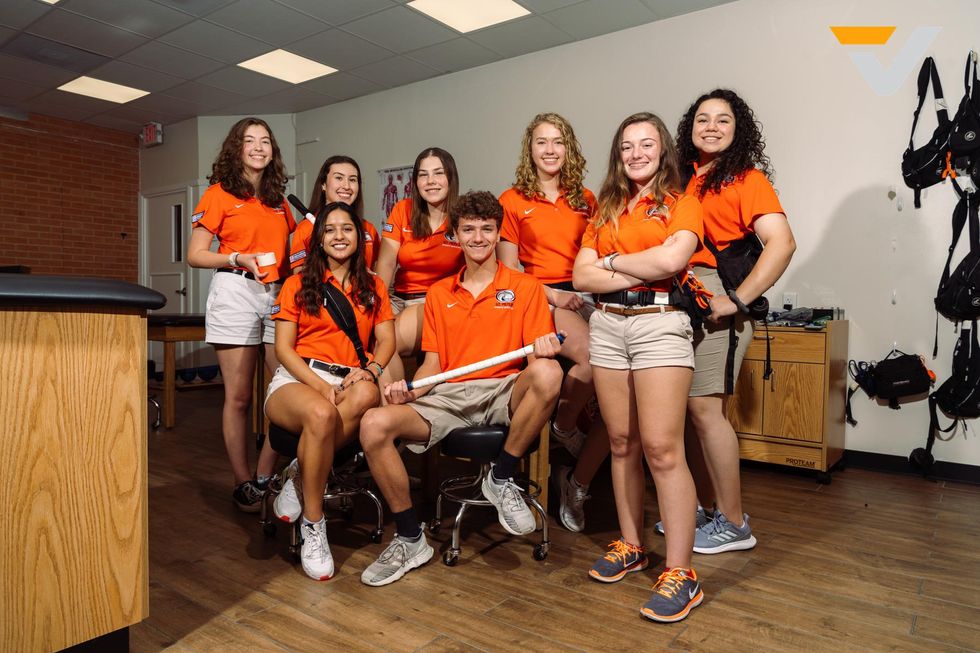 [Back Row]: Anna Guckenburg, Abigail Orozco, Noelle Kallus, Sarah Guckenburg and Nancy Gallegos; [Front Row]: Téa Arvizu, Ryan Smith and McKenzie Slaid