HER TEAM: SBS' Sauvageau emerges as undisputed leader
Mar 21, 2023
Justin Hartojo (VYPE)
There aren't many teams in Texas that can match the elite level of play of Second Baptist School women's basketball.

Consistency is key on the court, and SBS has no trouble delivering on that on at annual basis.
The Eagles have captured three consecutive, undefeated district titles -- the most recent of which coming off a stellar 22-5 regular season (10-0 in district) en route to their third-straight appearance in the TAPPS-5A State Championship.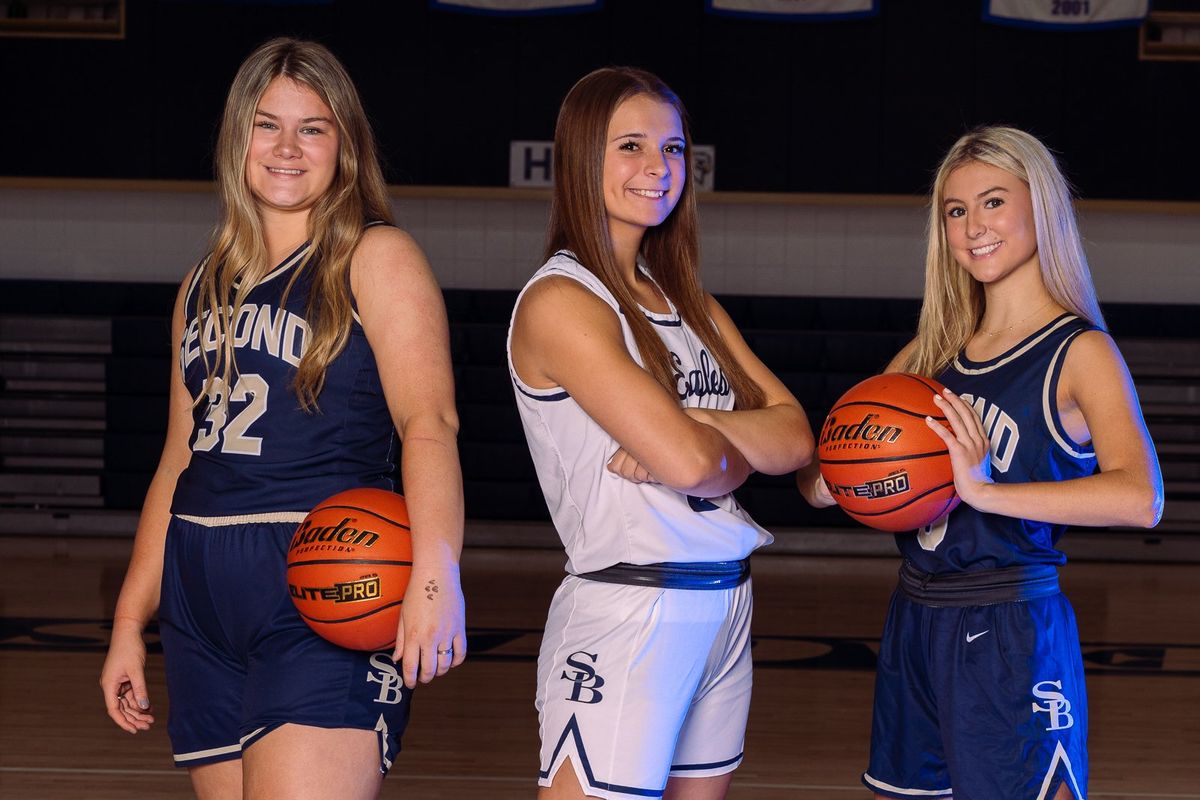 SBS' Trio of Senior Stars: (Left to Right) Kate Marshall, Olivia Walker, and Ella RyanJustin Hartojo (VYPE)
So, who takes the baton next season?

Olivia "Livy" Sauvageau will run the show. The junior point guard was the TAPPS District 5-5A MVP, first-team all-state and was named to the State's All-Tournament Team.
"I'm working on being a more vocal leader, which will be important for the younger players," said Sauvageau. "I have always been good at leading by example, but for us to win, I will need to set the tone by being vocal."
Claiming an undisputed MVP selection is no easy feat, especially when you share the court with a surplus of top-notch talent that SBS had in its arsenal.
However, Sauvageau has not so subtly emerged as one of the Eagles' most essential assets on the hardwood, having already earned three all-state nods and two district MVPS.
"It has required a lot of extra training and work," Sauvageau said. "Every day, I'm trying to do a little more to improve on all parts of my game, but I enjoy it. Being on a team at SBS has been a lot of fun. Our coaches have plenty of experience. The practices are well planned out, so we all feel prepared and are on the same page for each opponent we face."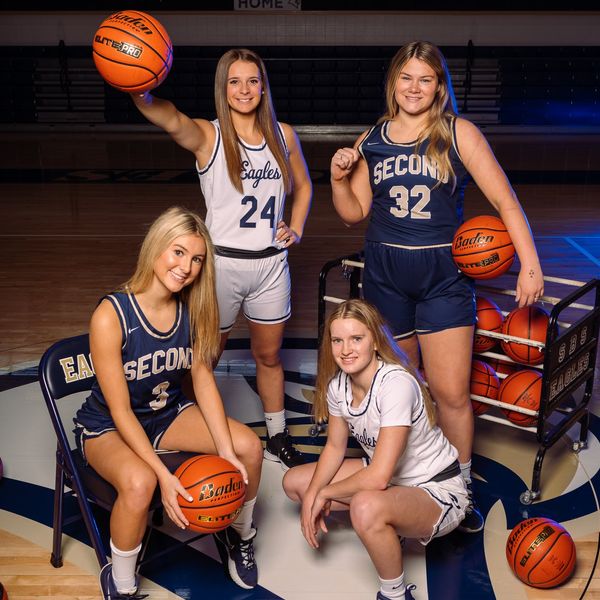 Justin Hartojo (VYPE)
Considering that she has been competing alongside Walker, Ryan and Marshall for the last three years, Sauvageau recognized the impact the three have had on her, particularly their relationship and her own progression with them.
"They [Walker, Ryan, and Marshall] were such a big part of the program," said Sauvageau. "Due to the time we've spent together over the past three years, they've become like family to me. We've created memories we'll never forget. Watching them leave is sad, but they left a great legacy and example for players to come."
The new captain will need to rally a new set of troops.
"With our three seniors leaving, we lost some strong players," she said. "Therefore, everyone is going to have to put in the work and get better during the offseason so we can make another run next winter."
Spoken like a true leader.