AMBITIOUS FUTURE: CLHS takes next step toward prominence
Feb 24, 2023
Justin Hartojo (VYPE)
Concordia Lutheran Girls Soccer has undergone a "rebuilding" year.
However, the Crusaders still managed to maintain a respectable performance throughout the Winter season, going 9-9 (5-7 vs. District) while earning a trip to the TAPPS postseason.
CLHS is optimistic for the future of the program as the squad displayed signs of potential prominence on the pitch.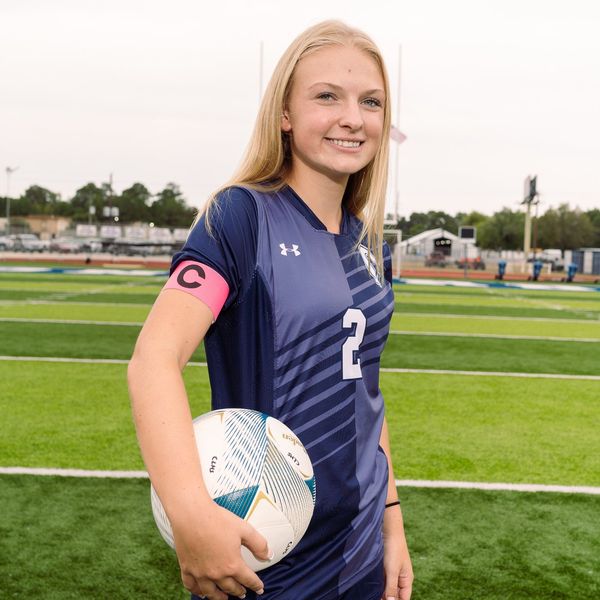 Concordia's Sr. Captain, Katelyn DenleyJustin Hartojo (VYPE)
"After losing nine senior starters last year, we knew this would be a rebuilding year," said coach Kanagasabai UmaShankar ("Coach Uma"). "We had a competitive starting lineup with a handful of inexperienced athletes filling in throughout the season. Injuries impacted our ability to build chemistry until late in the season, and going into playoffs we lost three starters to serious injuries prior to the playoff game. And two during the game. That being said, with a rebuilding team beset with injuries, this season was a great success in how hard we competed in every game."
Some of the stars who stepped up for the 'Saders included senior captains CB Katelyn Denley (UT-Tyler signee) and CB Madison Price and sophomore defender Grace Taylor -- all of whom comprised the backline to aid sophomore GK Sarah Bowen in goal.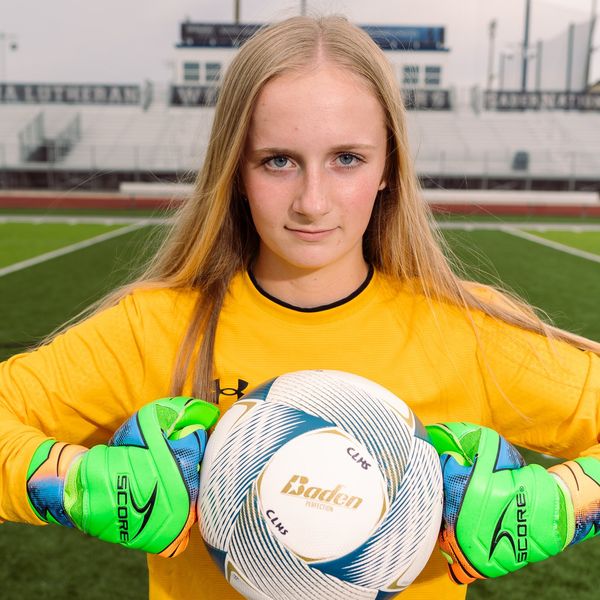 Concordia GK Sarah BowenJustin Hartojo (VYPE)
Furthermore, the midfield was anchored by juniors Emerson Blevins and Eva Lanier, which was bolstered by defensive middles Avery McIyntre (Sr.), Leah Hernandez (Fr.) and sophomore Presley Barrett playing wing. Offensively, the attack was led by forwards Alessandra DeWenter (Sr.) and Gretchen Kastenschmidt (So.), who combined 26 goals and 12 assists throughout the year.
"All of the starting 11 elevated their game this year and found success, collectively," Uma said. "I'm not sure that we had any one unit that was the strongest. In fact, each unit got to shine and we had a very solid lineup overall."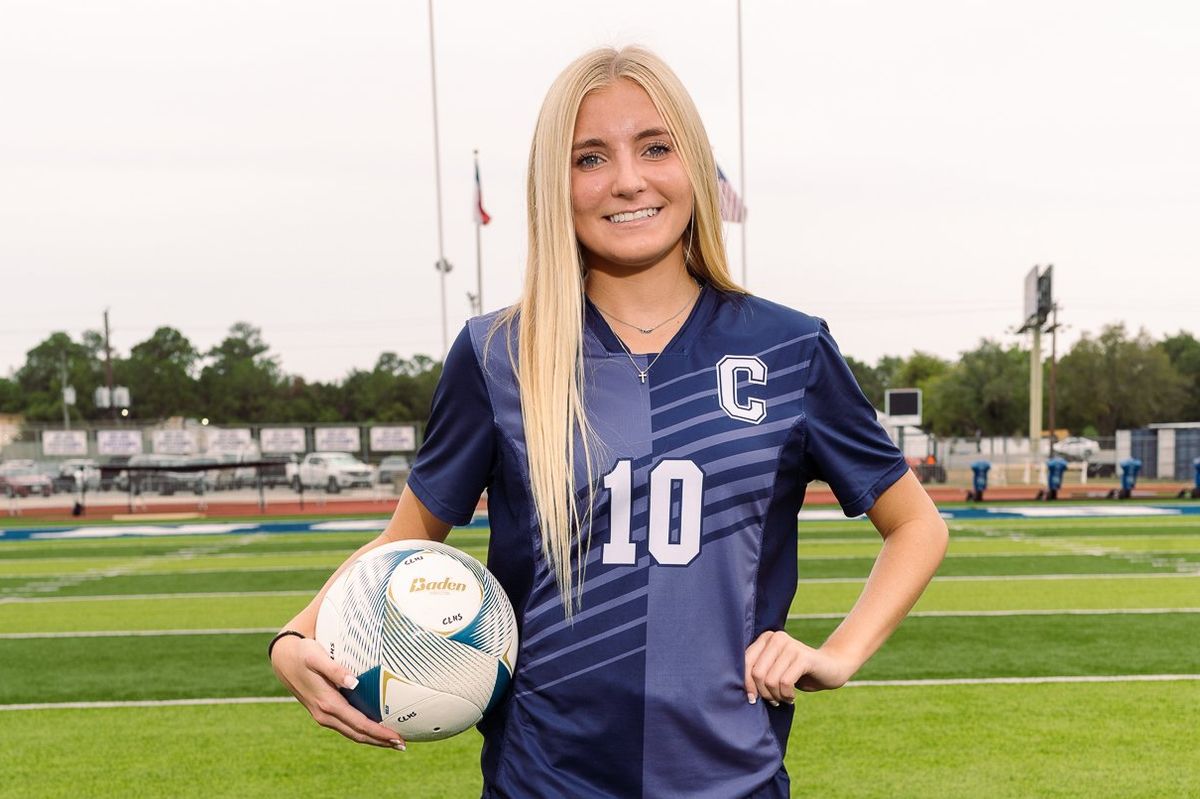 Concordia's Jr. Midfielder, Emerson BlevinsJustin Hartojo (VYPE)
Since becoming the coach of Concordia Lutheran girls soccer five years ago, Uma has gradually instilled a certain culture into the program.
"We work really hard as a coaching staff to instill team unity and chemistry from the beginning," he said. "We talk about building for success and playing our best soccer at the end of the season, by stressing accountability and earning your minutes on the pitch. Our athletes work through their adversities and through failures, and all the while we remind them of their value not in the sport, but rather in Christ. Overall, we dealt with many challenges in incorporating over a dozen new players into the team, In the end, I felt we got to be a team with one mission."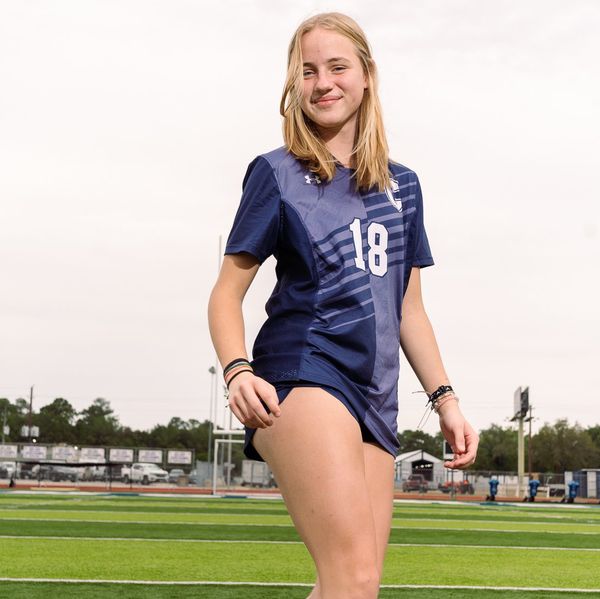 Concordia Sophomore Forward, Gretchen Kastenschmidt Justin Hartojo (VYPE)
Through the experiences of this season, Uma anticipates that his team to continue buying into the culture in order to further propel them to success in the future.
"We will be graduating seven seniors, including three of our core starters this offseason," said Uma. "Yet, I feel confident with the growth and development of many of the younger athletes and looking forward to another season of soccer in nine months. Overall, the program is heading in the right direction toward sustained success at TAPPS 6A."